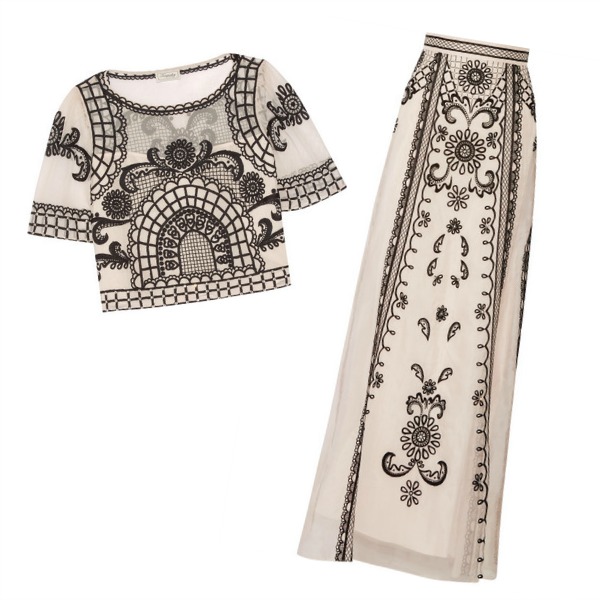 I'd hazard a guess that Kate Middleton's Temperley London Delphia ensemble turned heads as she walked into the reception held in honour of The Queen's 90th birthday (during the India tour in April 2016).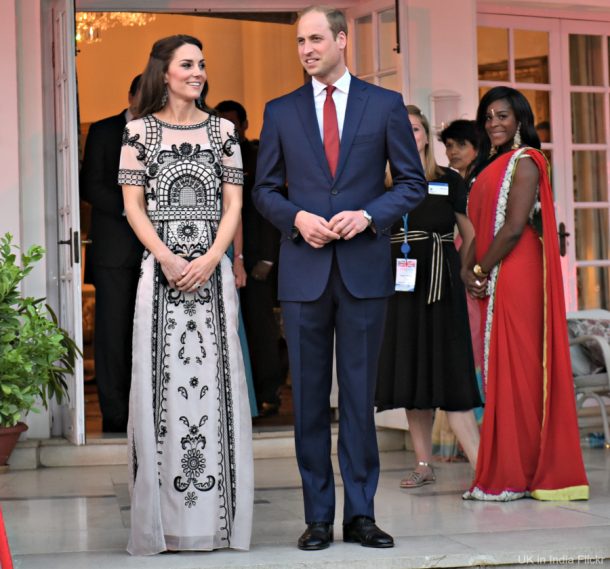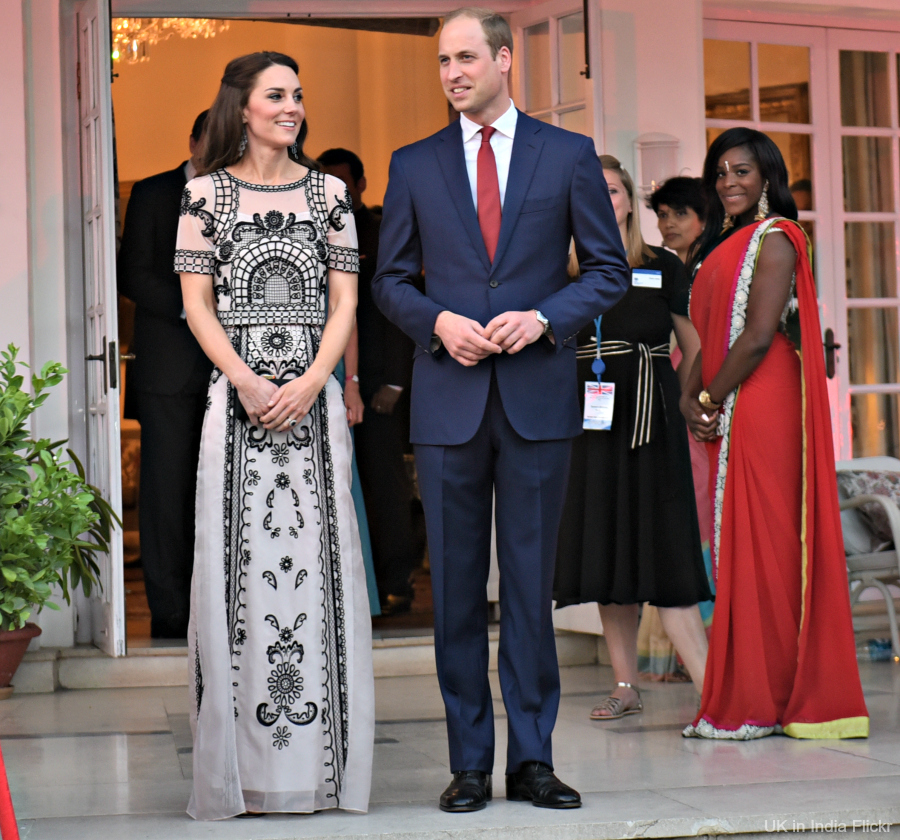 Admittedly, many of us in the blogosphere mistook the crop-top and skirt ensemble for a dress. We quickly realised our mistake though.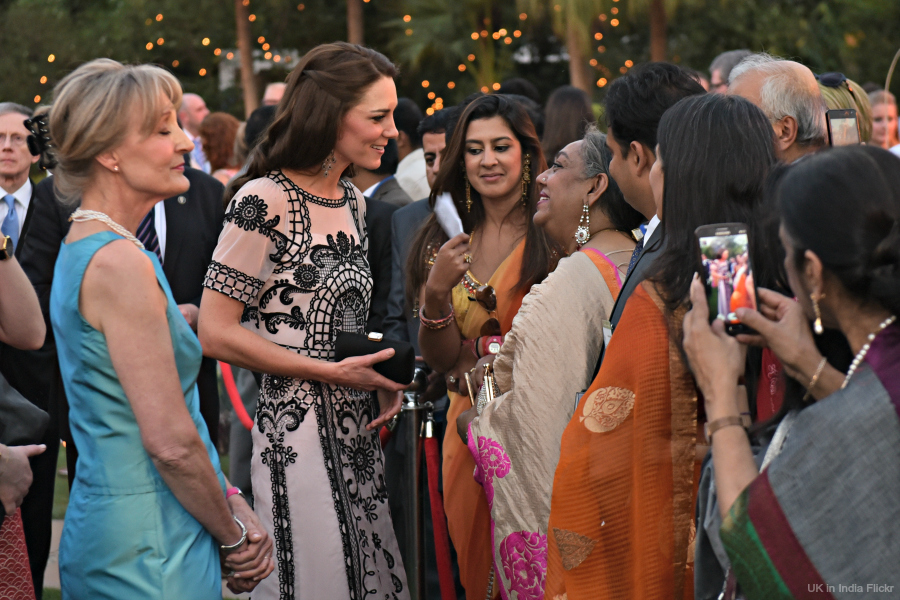 About the Temperley London Delphia Top & Skirt:
Temperley London described the embroidery on the two Delphia pieces as "opulent motifs of Indian Chintz and lattice", making the garments a carefully considered choice for Kate who spent the evening meeting VIPs in Delhi.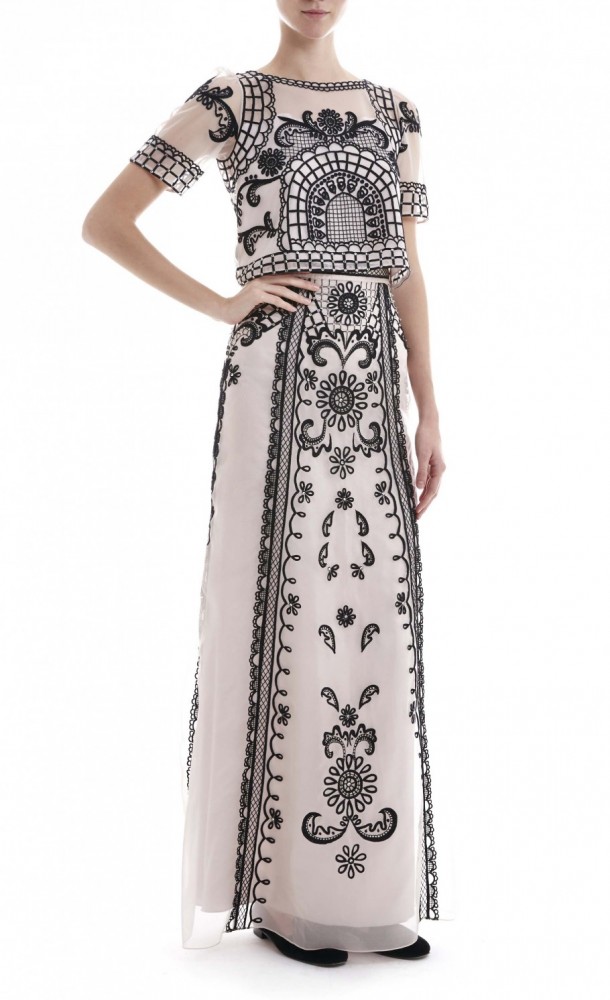 The top is designed to be a loose fit, it's cropped and features short sleeves. It's made from nylon but lined with stretch silk georgette on the front.
The skirt is cut to the ankle and made 100% from silk organza.
Both pieces look elegant when worn together, but can be paired with separate pieces if preferred.
Other variations of the Delphia:
Originally, Temperley London created the Delphia top and skirt for Net-A-Porter.  The exclusive capsule also included a shorter cocktail dress.  In addition, all three items (top, skirt & dress) came in an ice blue colour.
Here's how Temperley London described the Delphia collection:
The Delphia story plays on botanical glass houses with intricate graphic stitch work in either black or powder blue on a sheer tulle base and embellished with faceted crystal beads which shimmer in the light.
Kate Middleton wearing Temperley London
Kate wears clothing from Temperley London on a regular basis.  It's fair to say Alice Temperley is one of Kate's go-to designers.  For instance, Kate chose a teal lace dress from the designer for another part of the tour: