Kate Middleton owns the Strathberry Multrees Chain Wallet in Black Embossed Croc.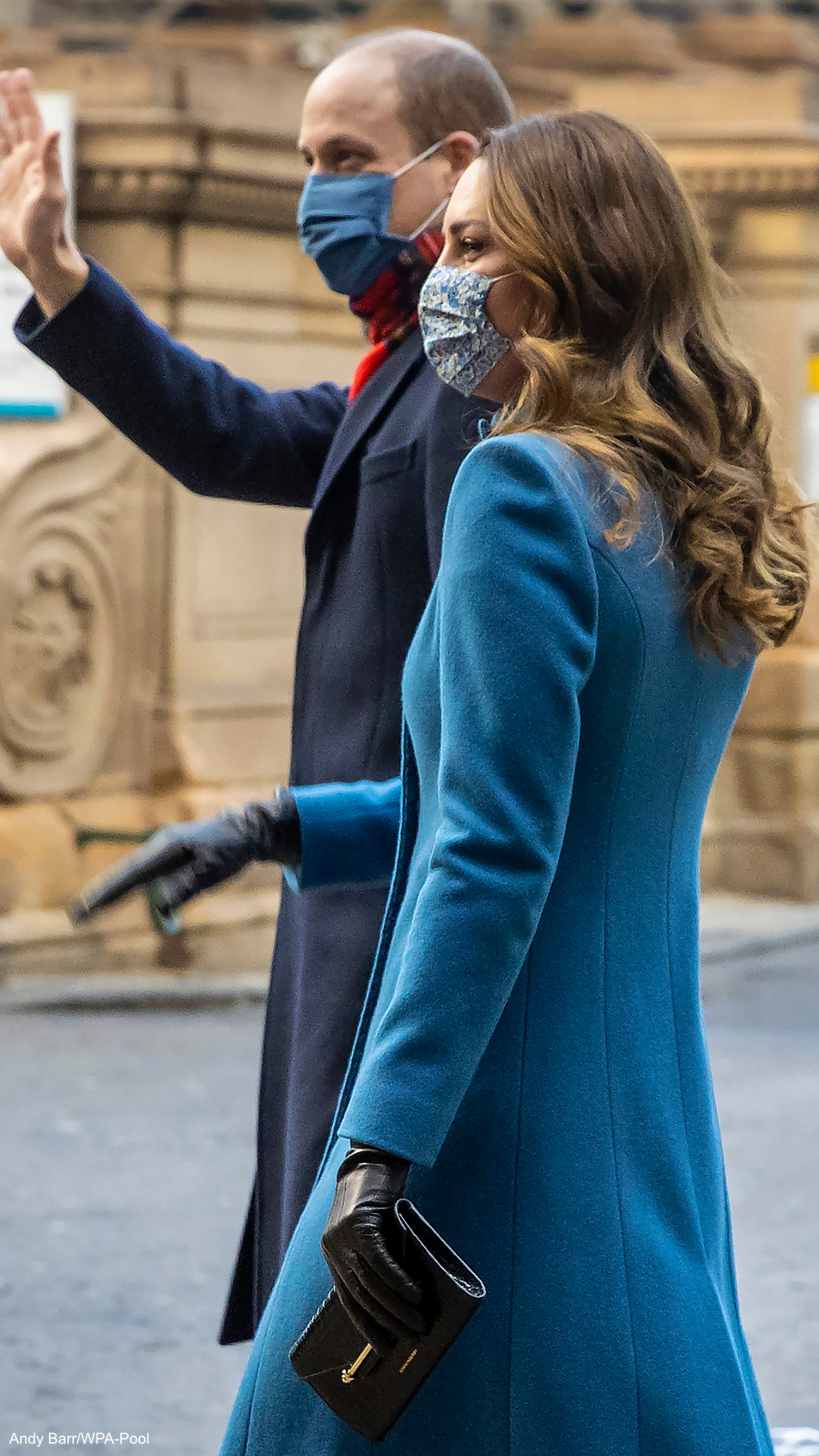 To date, we've only seen the Princess carry the black croc clutch once, during a visit to Scotland in December 2020 (during the Royal Train Tour).
Kate carried the clutch in Edinburgh—where Strathberry is headquartered. It's highly likely Kate chose the Scottish brand to honour the country.
About the Multrees wallet:
If you're looking for a WoC (wallet on chain, a small crossbody bag with the functionality of a wallet) look no further than the Strathberry Multrees. The incredibly versatile croc print wallet will be your perfect day-to-night companion. Wear the bag crossbody as you dash about running errands, then tuck the chain inside and hold as a clutch during the evening.
The multi-use bag is large enough to fit all your essentials—it'll be your go-to for date nights and special occasions.
The bag's interior is surprisingly spacious with eight card slots and a zipped pocket. Handy for storing cards, notes and coins when you're out and about.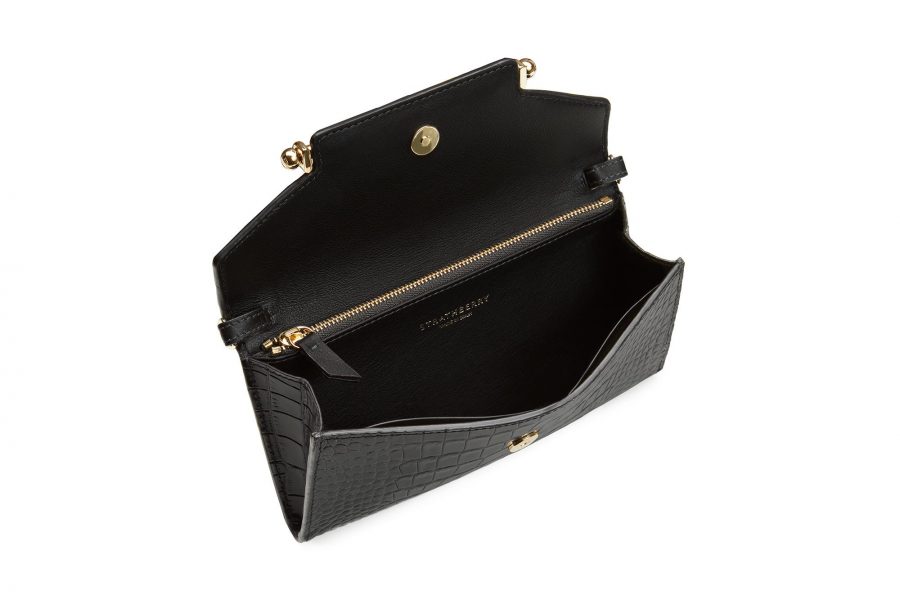 The fold-over magnetic closure top is decorated with the signature Strathberry bar, and opens up to a surprisingly spacious interior featuring 8 card slots and a zipped pocket with a leather pull.
At just £275 ($) the Multrees is affordable compared to other WOCs—especially the famous Chanel WOC launched in 2016 (prices started at $2000 for that wallet—10 times more than the Multrees). Even popular designs from other luxury brands start in the high hundreds.
But how does the quality stack up? Read any forum full of luxury handbag fans and you'll see raving comments for Strathberry–apparently, the quality is second-to-none. I hear the company's service is good too.
Buying the black croc print bag:
The croc print bag is available at Strathberry.com for £275 / $395. Strathberry ships worldwide. The wallet qualifies for free shipping, plus there's no tax or duties to pay in the overseas countries I checked (USA, Canada and Australia). For our American readers, the bag is also stocked at Neiman Marcus.
STRATHBERRY MULTREES CHAIN WALLET, BLACK CROC
EXACT MATCH – Carry this beautifully-made clutch to your next event.
Does Kate Middleton own anything else from Strathberry?
Yes, the Princess owns a second Multrees wallet, in navy blue croc.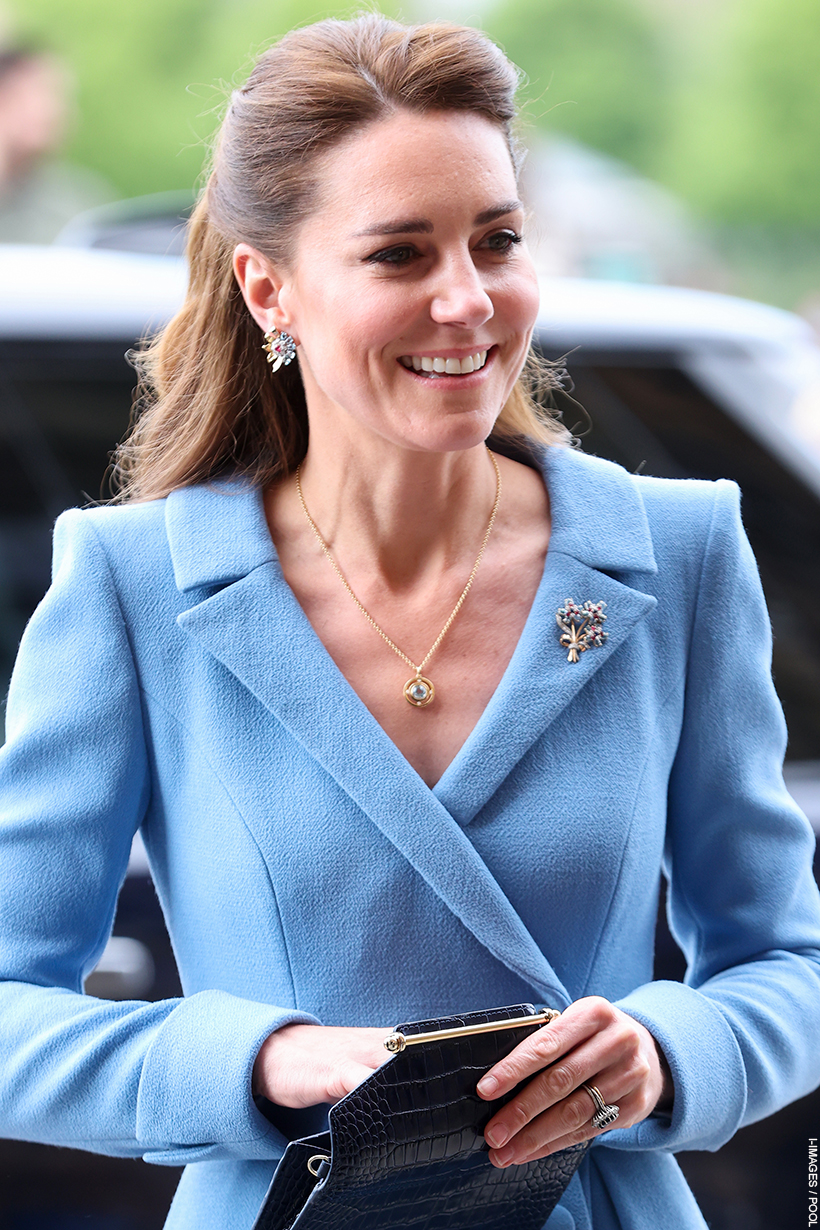 About Strathberry:
The luxury leather goods company is based in Edinburgh, Scotland. It's a relatively new brand, founded in 2011.
Harper's Bazaar describe Strathberry as "specialising in statement leather handbags that come at a surprisingly affordable price point…one of the most exciting brands to watch at the moment… a leaser in the mid-range accessories market".