Kate Middleton owns this long green coat by Sportmax (the sister line to MaxMara).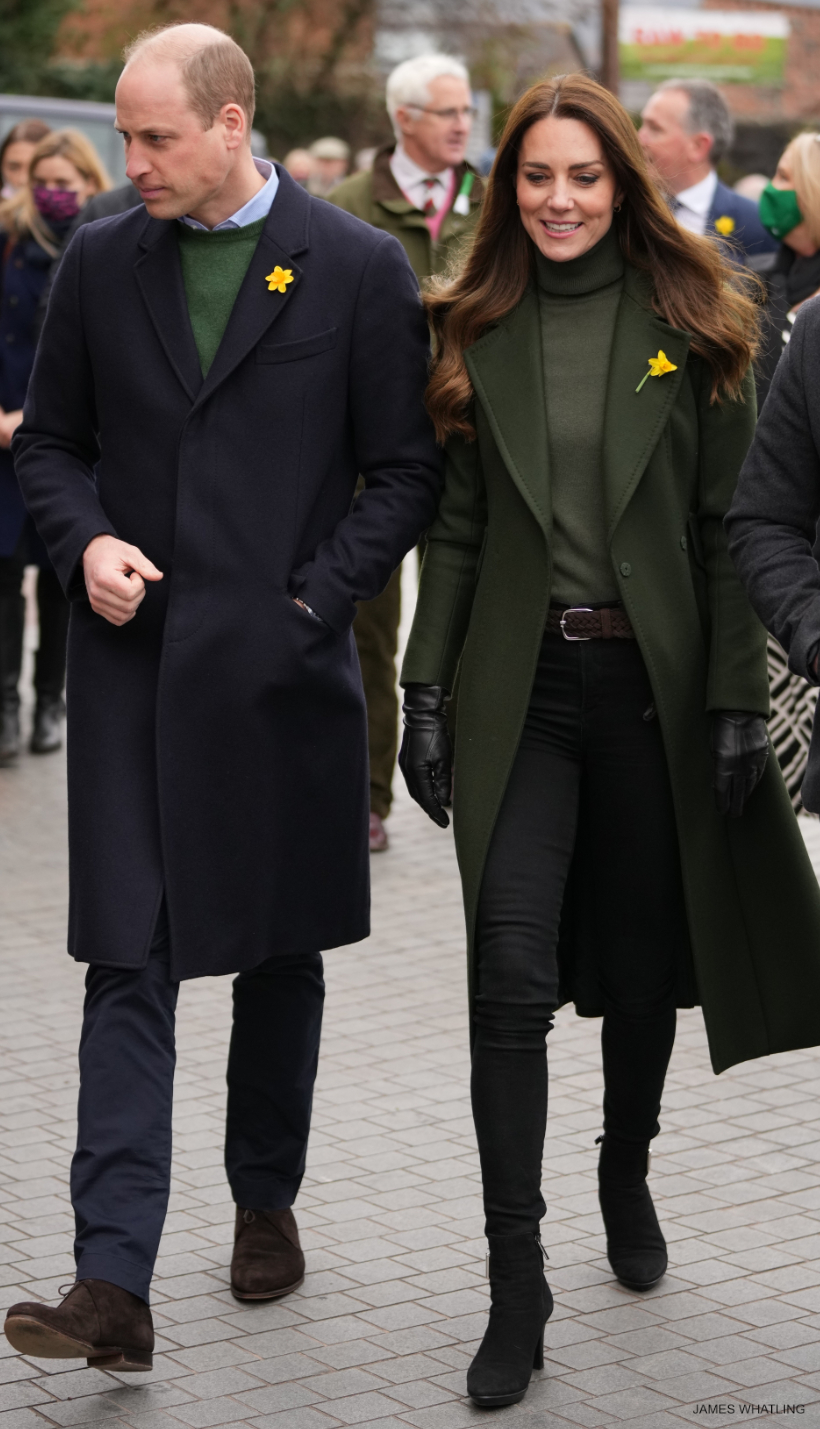 The Duchess has worn the coat on five occasions (in pubic, to date). We first spotted her wearing the piece on Christmas Day at Sandringham in 2015, a year later during a visit to Edinburgh (pictured below), for a Sunday Service at Sandringham in January 2017 (pictured below), for a visit to Blackpool in 2019, and finally, to visit Wales in 2022 (pictured above).
The Data Duchess follows Kate's fashion choices and keeps count of the number of times she's worn an item. She shared that the olive green SportMax coat is now Kate's second most-worn coat, in public, to date (March 2022).
About the olive green Sportmax coat:
The Sportmax coat was crafted from green virgin wool. It was made in Italy. The coat last retailed at FarFetch.com for £940 (approximately $1,310 USD). The coat is from Sportsmax's autumn/winter 2015 collection. It's no longer available for purchase.
Does Kate own any other items from Sportmax?
I know Kate owns one other coat by SportMax, a blue knee-length piece that she wore a handful of times during her pregnancies. It's known as the Gerbera coat and it's from the label's Autumn-Winter 2014 collection.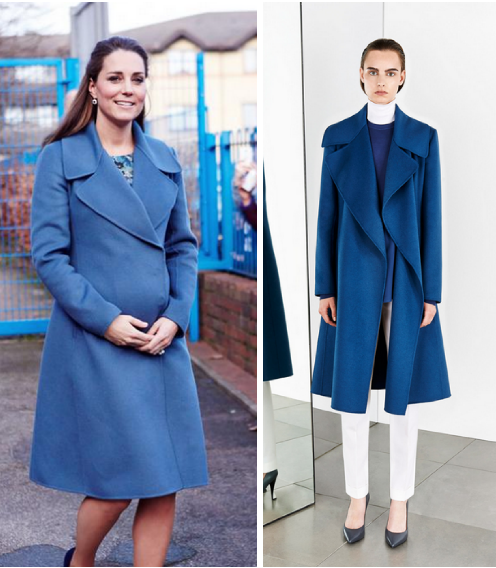 We've yet to see her wear anything else from the label. (To the best of my recollection/knowledge!)
Get the look!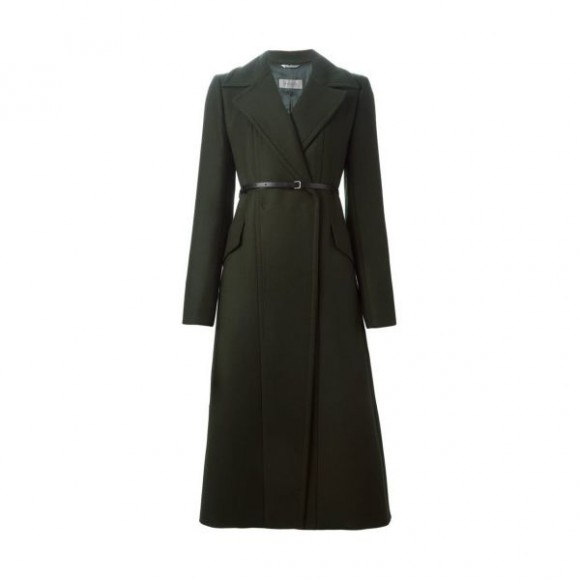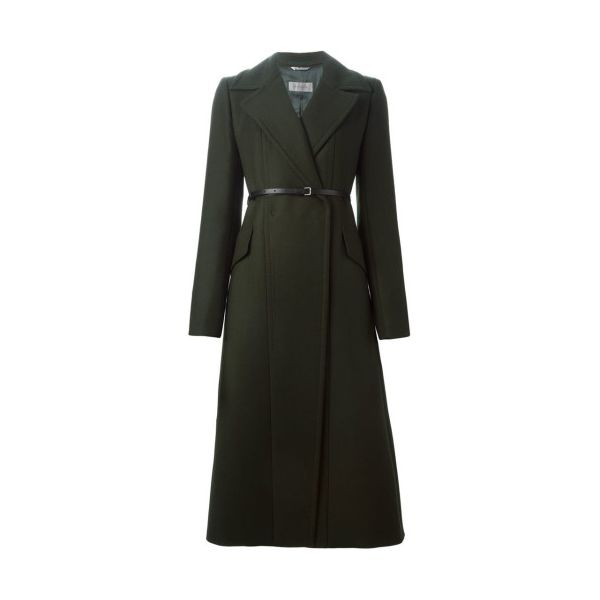 The original SportMax coat worn by Kate.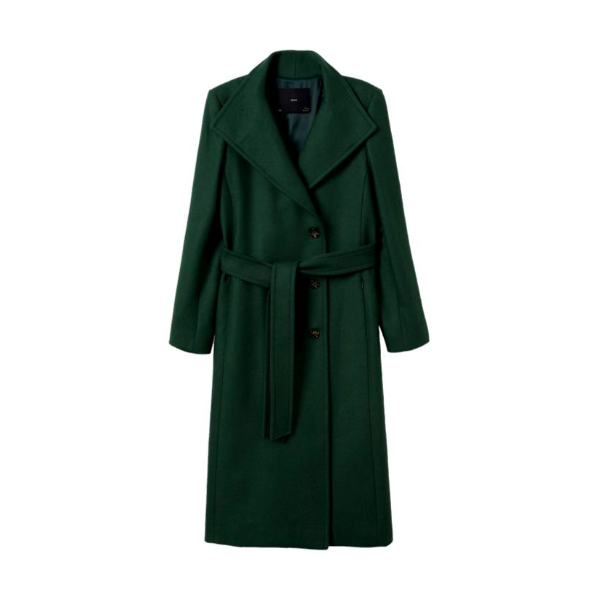 This green coat is by high street favourite Mango. It's an affordable alternative that's in stock! Made from a wool-mix fabric.