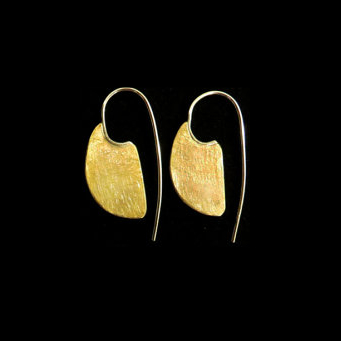 In September 2016, the Duchess of Cambridge (Kate Middleton) visited Carcross in the territory of Yukon, northwest Canada. For the visit, she decided to showcase a local designer. She wore Shelley Silversmith's Ulu earrings.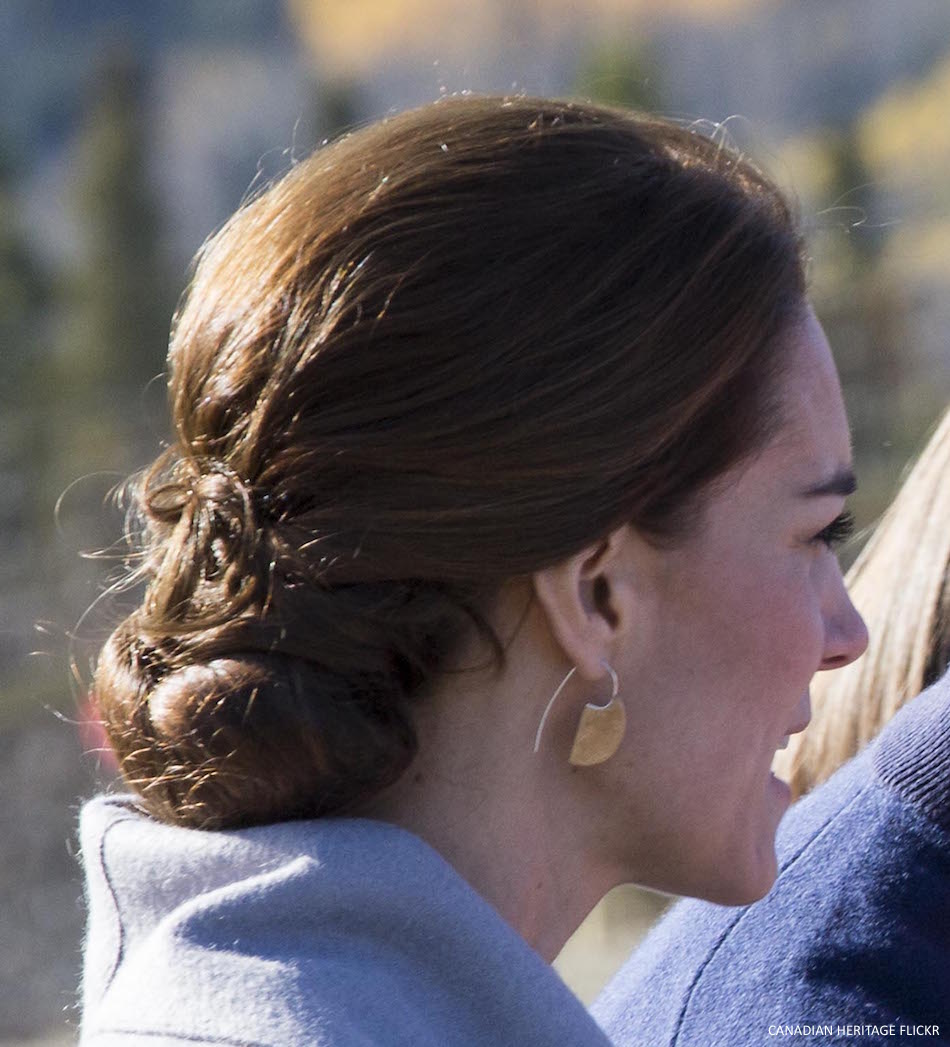 The designer has confirmed that Kate wears the large style in brass (she sells the earrings in several different sizes and metals).
About the Ulu earrings:
Kate's earrings are made from bronze with a Stirling silver ear wire. Shelley MacDonald (the owner of Shelley Silversmith) says the design is inspired by traditional all-purpose Inuit knife, called the ULU.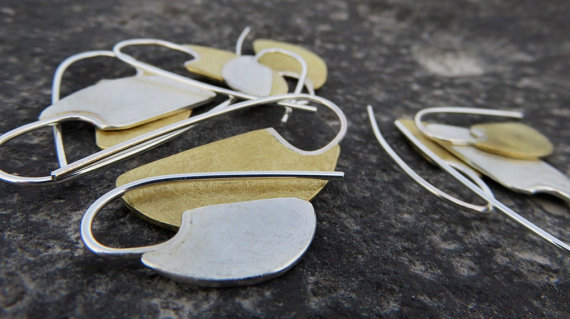 In an interview with LocalXpress.ca, Shelley MacDonald explained that a "British women" visited her micro-boutique in Carcross over the summer and bought two pairs.  It's thought this could have been Kate's assistant, Natasha Archer.  The owner of Sentaler, another Canadian brand Kate wore during the tour, confirmed she'd spoke with Archer too.  It's widely known that Kate sends teams to the country she's visiting ahead of the tour to scope out the locations, so this makes sense.
Where to buy Kate's earrings:
The designer sells the earrings in her ETSY store, Shelley Silversmith. She offers global shipping. Due to overwhelming demand, delivery will take 8-10 weeks.
The earrings cost $95 Canadian dollars, which is approximately:

$74 US dollars
£61 Great British pounds
€68 euros
If you place an order before October 21st, the designer will provide free shipping. Use the coupon code KATEEFFECT1 at checkout.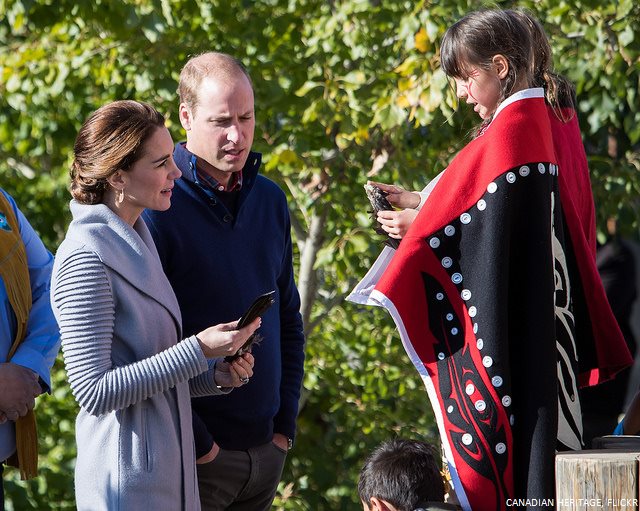 About Shelley McDonald:
Shelley MacDonald creates her jewellery at her small studio in Whitehorse, Yukon.
She earned her B.F.A in Jewellery Design and metalsmithing from NSCAD University in Halifax N.S in 2011, then started her own business in 2005. She has been designing and creating jewellery in the Yukon since 2011.