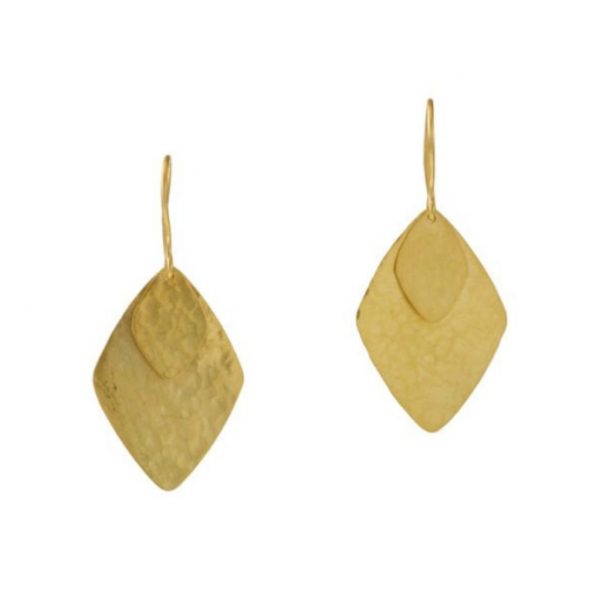 In 2016, the Duchess of Cambridge (Kate Middleton) toured British Columbia and Yukon in Canada.  During a visit to the island of Bella Bella, she debuted a pair of earrings by a Canadian designer.  They were Pippa Small's Large Kite Double Drop Earrings.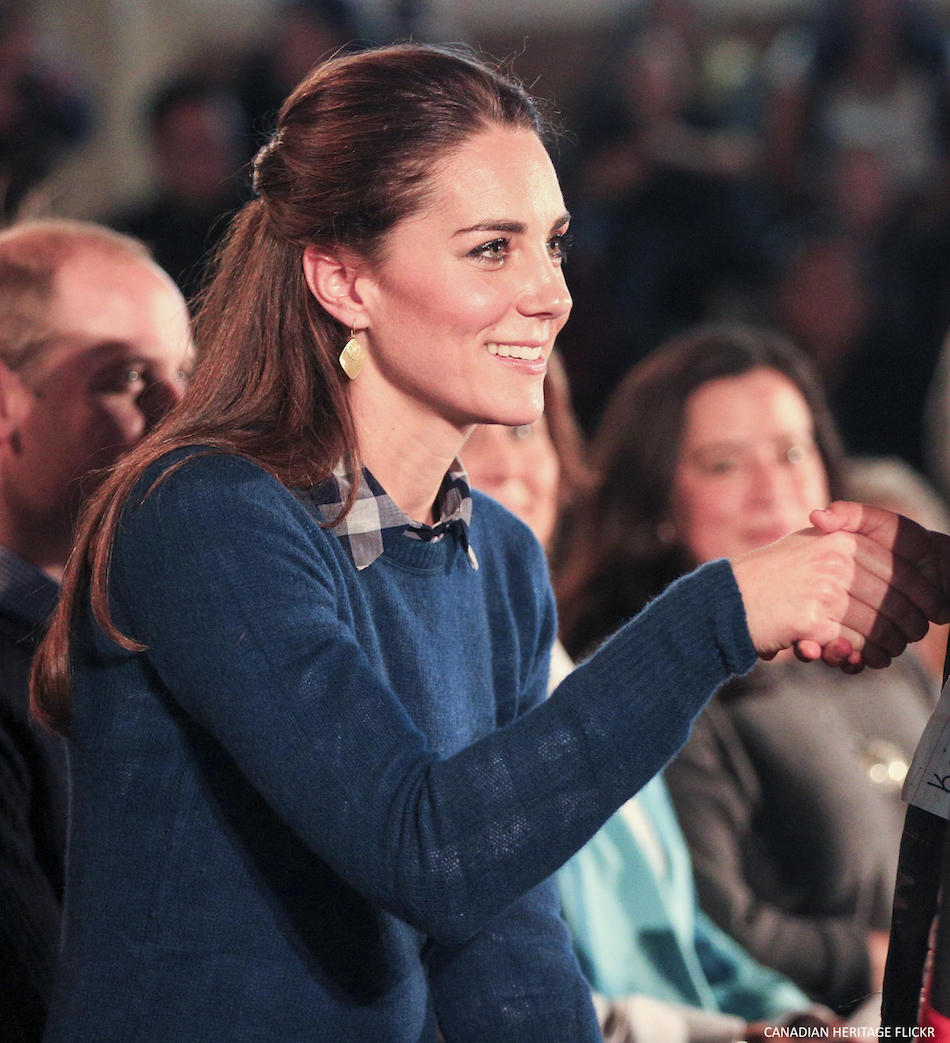 About the Pippa Small Kite Earrings:
The earrings feature two kite shapes made from 18ct yellow gold.
The designer created a number of kite-shaped pieces in the same collection.  She says they're an "ode to the kites that fly through out South Asia for the annual kite festivals".  She adds that "the kite is such a simple joy of childhood".
Shortly after Kate wore the earrings, designer Pippa Small added the following comment to her Facebook page:
We are honoured to have the Duchess of Cambridge wear our earrings on her Canada Tour. As someone who was born in Montreal but grew up in the UK, the ties between Canada and the United Kingdom are so special to me personally, so it is wonderful to see the Duchess of Cambridge wearing these in my home country and championing ethical jewellery designers on the world stage.
Where to buy Kate's earrings:
The earrings were sold on PippaSmall.com for £850.