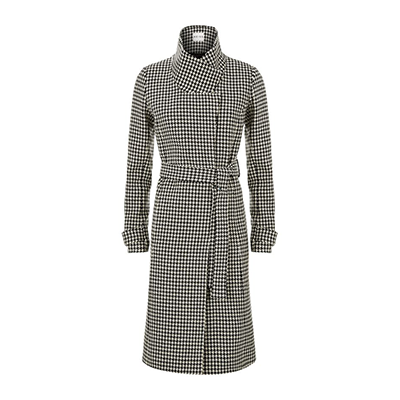 In December 2015, the Duchess of Cambridge (Kate Middleton) debuted the Reiss Rubik Houndstooth coat during a visit to the charity Action on Addiction in Warminster, Wiltshire.  (Read more about that visit here).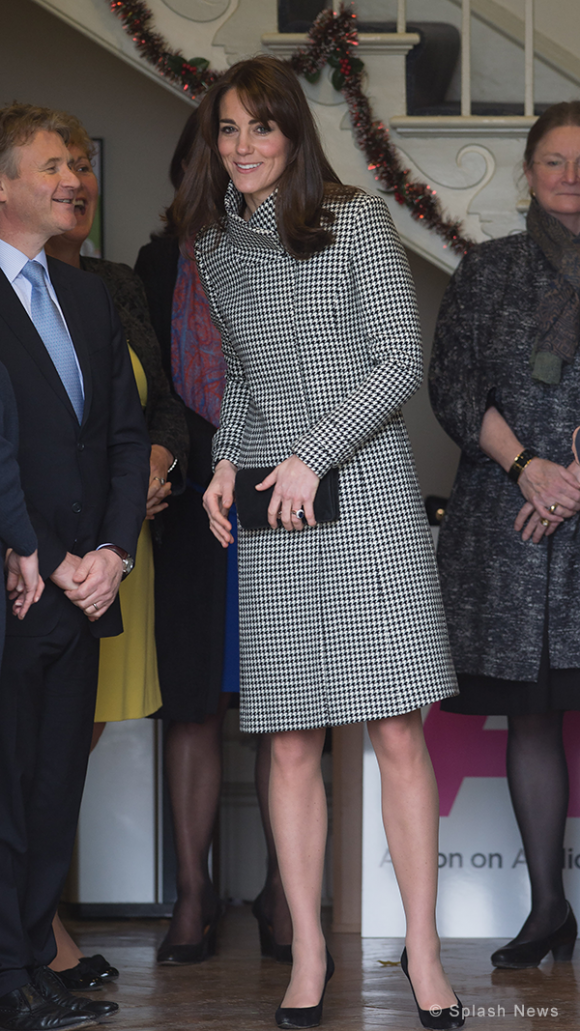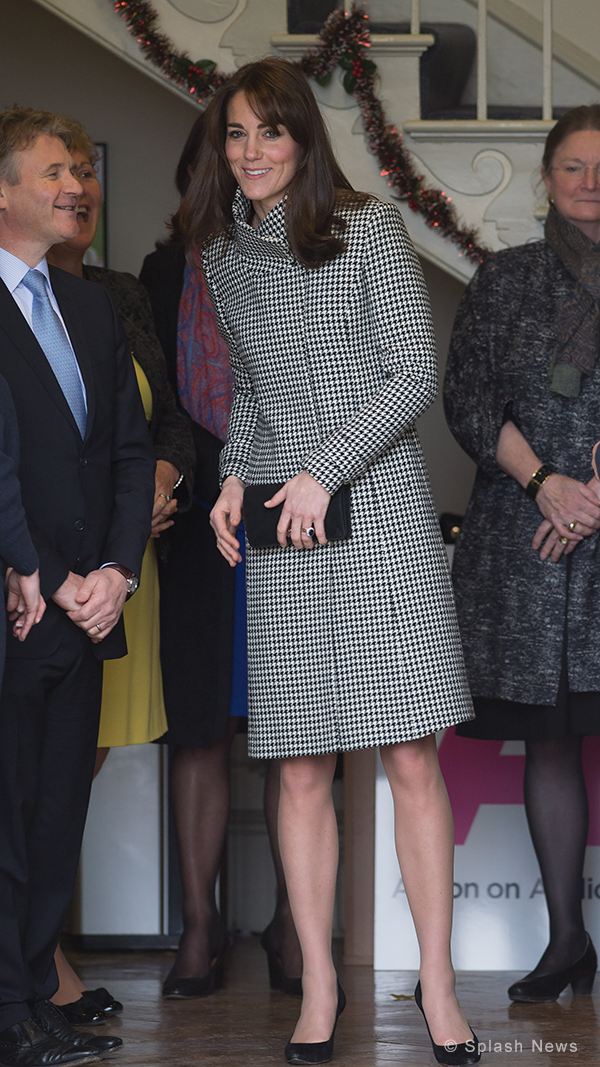 Kate looked very elegant in the houndstooth check coat, which suited the occasion perfectly.
The Duchess appears to favour the print, she wore a Ralph Lauren houndstooth check dress recently too.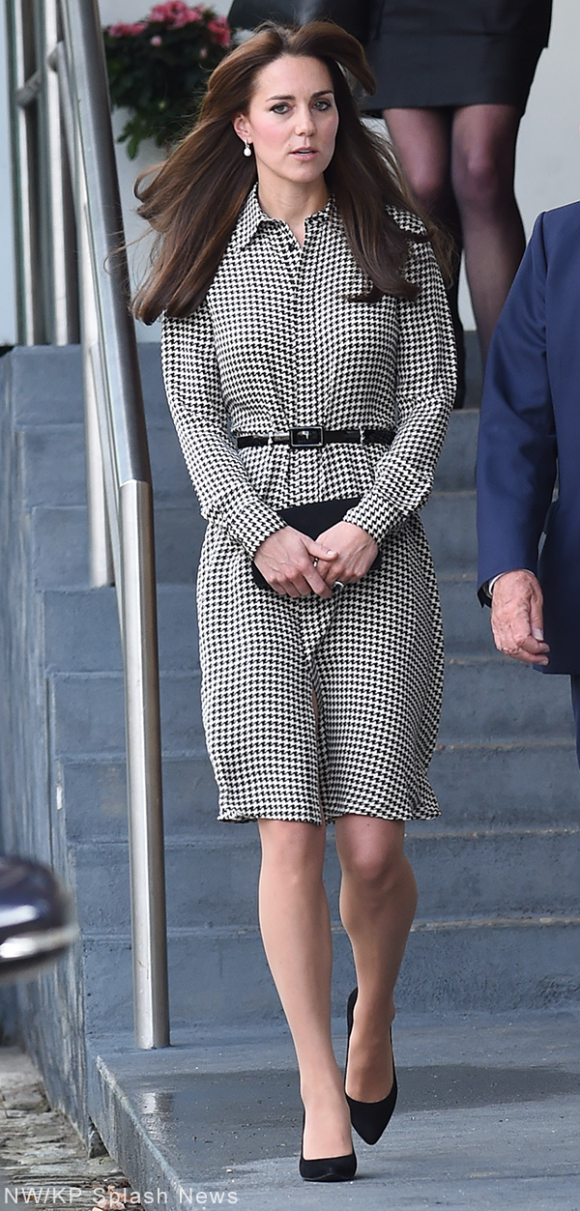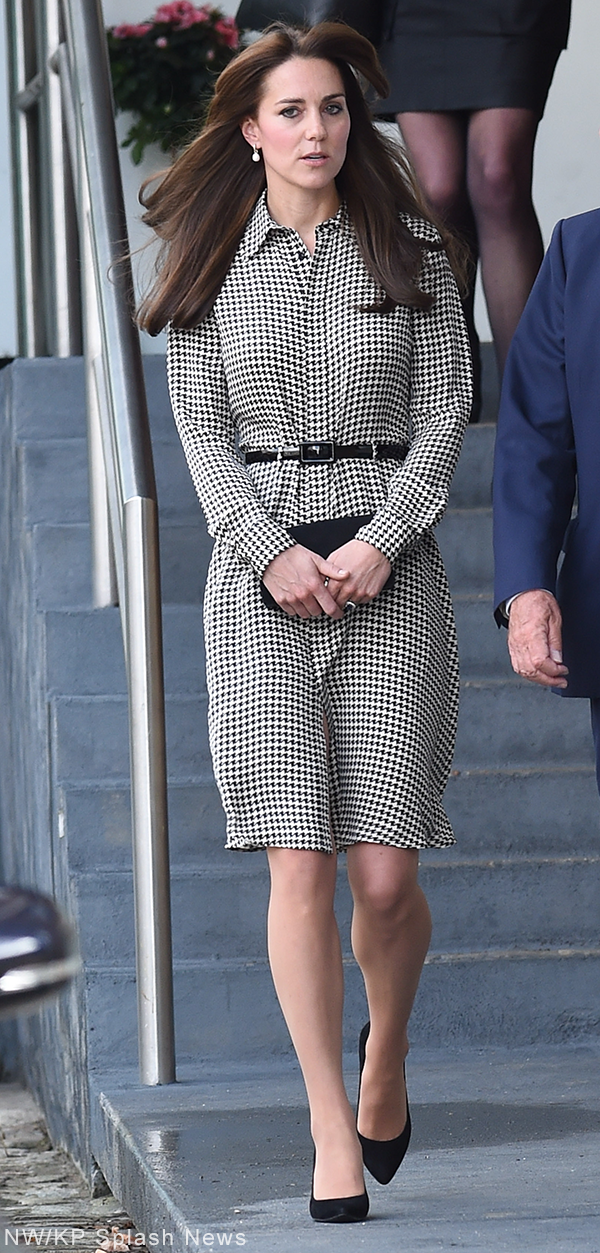 About the Reiss Rubik Houndstooth coat:
The Reiss Rubik Houndstooth coat is a "wrap" style coat with a large funnel collar.  Reiss call this a "high collar".  Kate wears it up, but the website model is styled with it down (see below).  It appears the coat can be worn either way.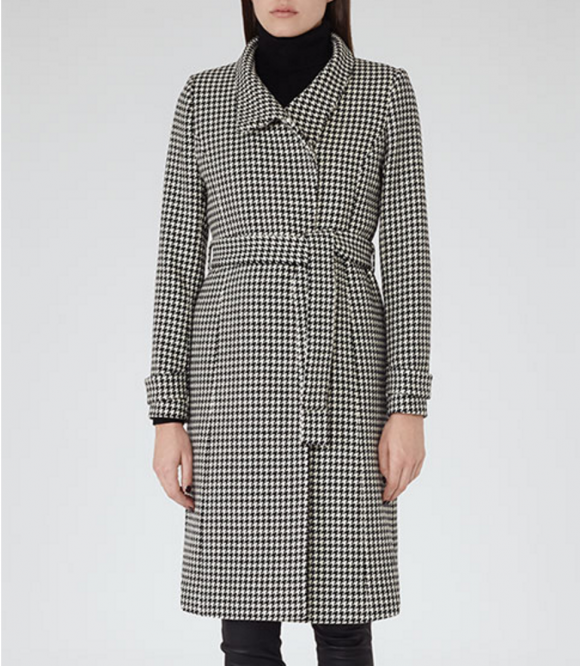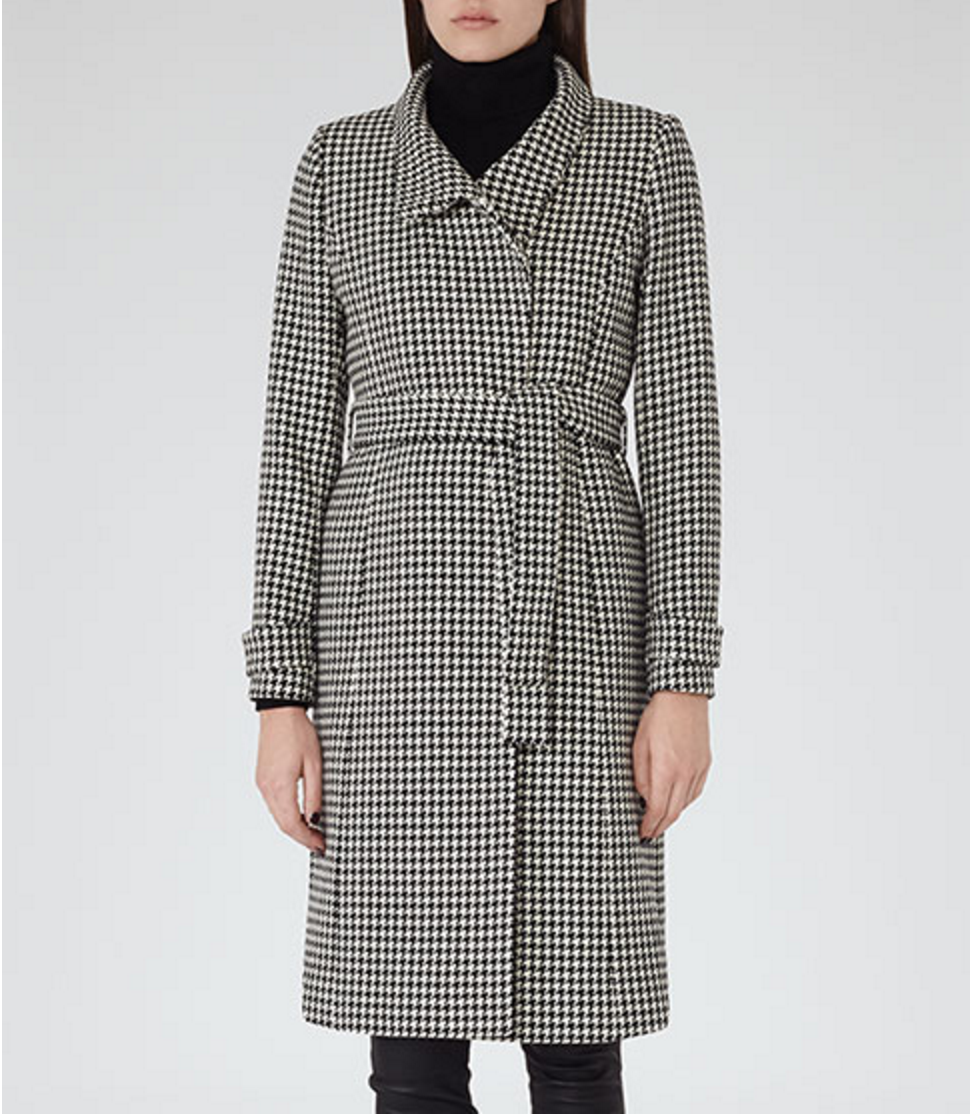 The black and white check coat retails for £365 / $620.  Reiss describe the coat as being slim fit, long in length, having a concealed button front and a self-tie belt (which Kate removed).  According to Reiss, the coat works for "both day and evening looks."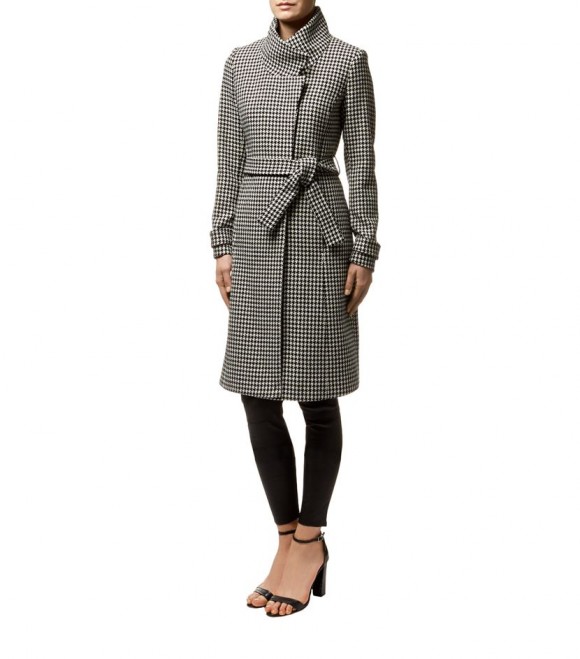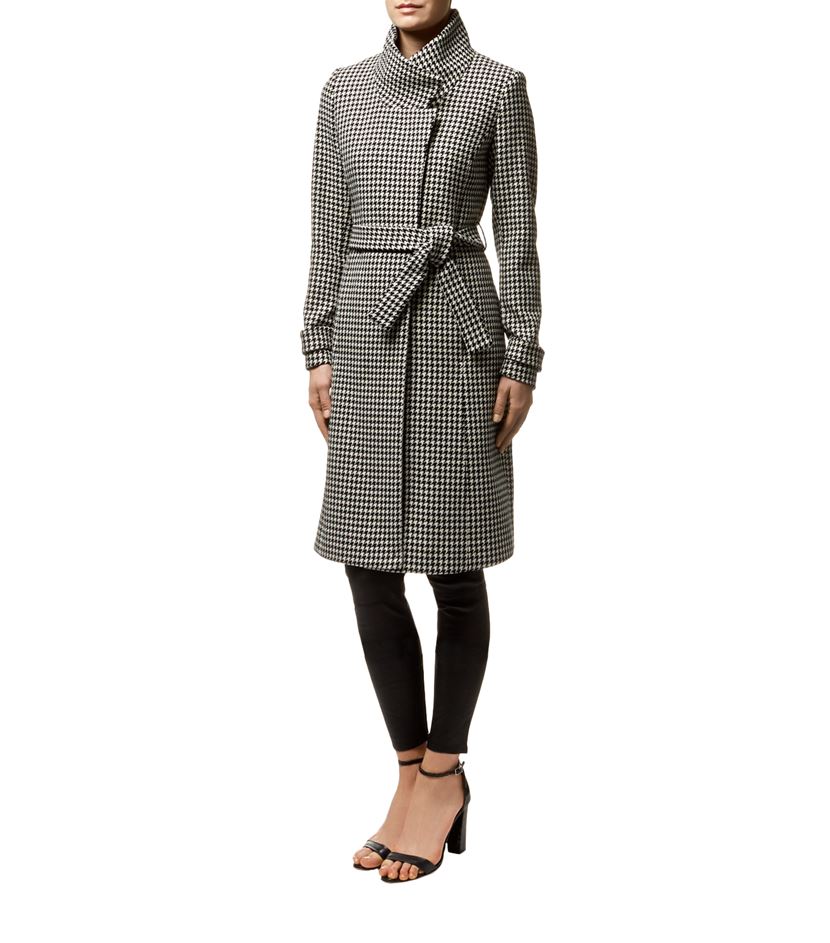 Harrods also sold the coat (it is now out of stock).  Here's how they described the piece:
Monochrome is all over the catwalks again this season so tap into the trend with this black and white Rubik coat by English label Reiss. Styled in a striking houndstooth print, it features an asymmetric stand collar, belted waist and a streamlined tailored silhouette. Simply layer it over sharply tailored separates for a clean, classic look.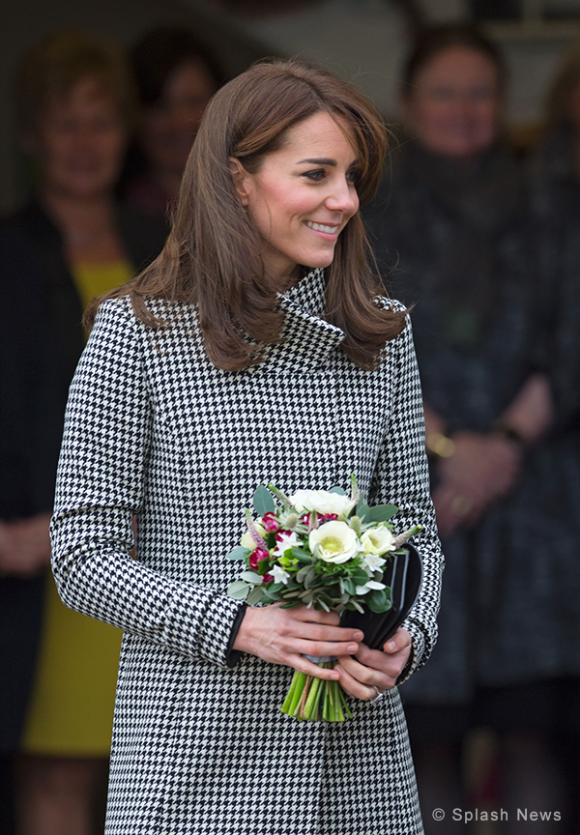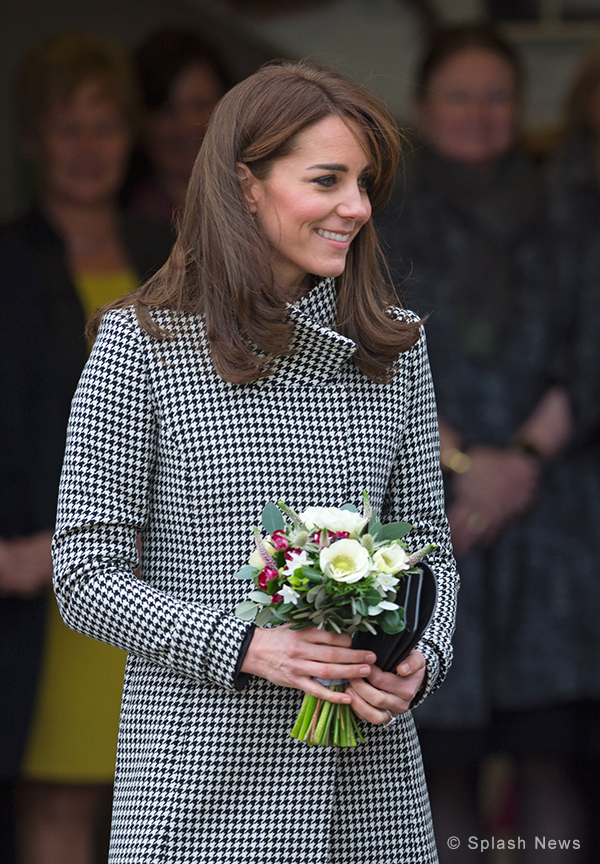 Is the coat still in stock?
At the time of writing (July 2016) the Reiss Rubik Houndstooth coat can be purchased from the outlet section of the Reiss website.  It is reduced to £217 / $413
Kate Middleton wearing Reiss:
The Duchess is a big fan of Reiss, it appears.  She often wears coats and dresses by the brand.  Recently, Kate sported the brand's electric blue "Emilie" coat, which she wore to a rugby match.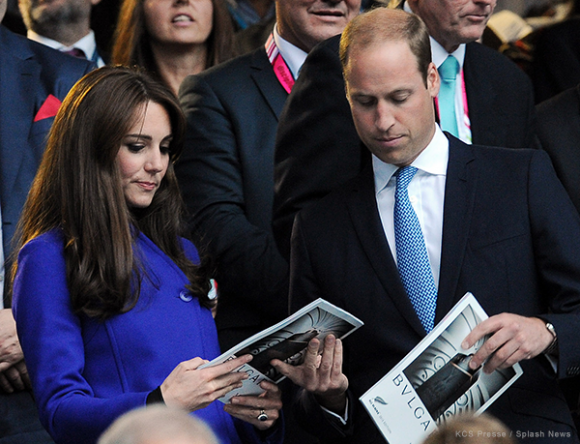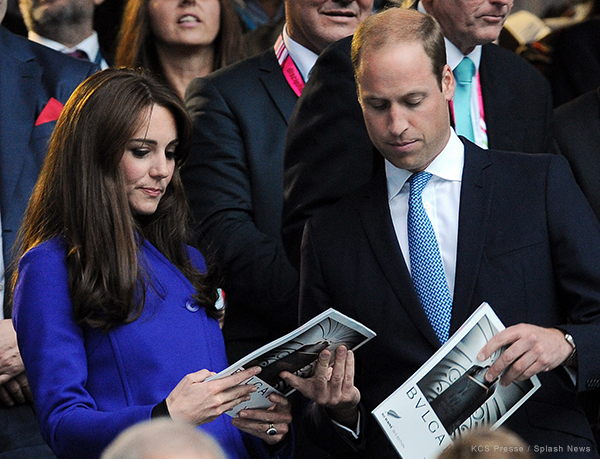 The duchess also owns the Reiss "Angel" coat, which she publicly wore on Christmas day in 2011.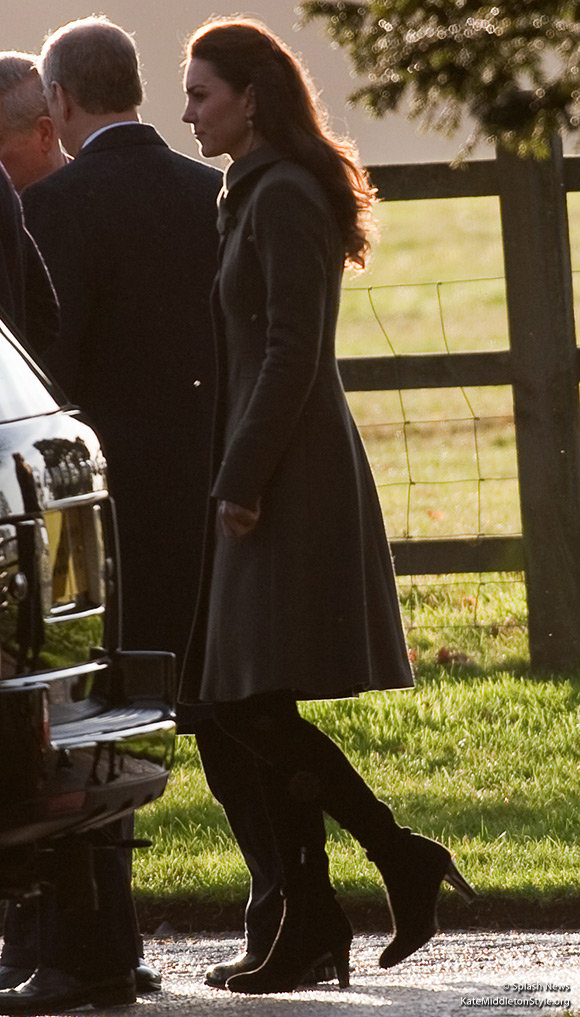 Kate owns to very famous Reiss dresses, which most fans instantly recognise.  The first is the Reiss Shola dress, worn during a meeting with the Obamas in 2011 –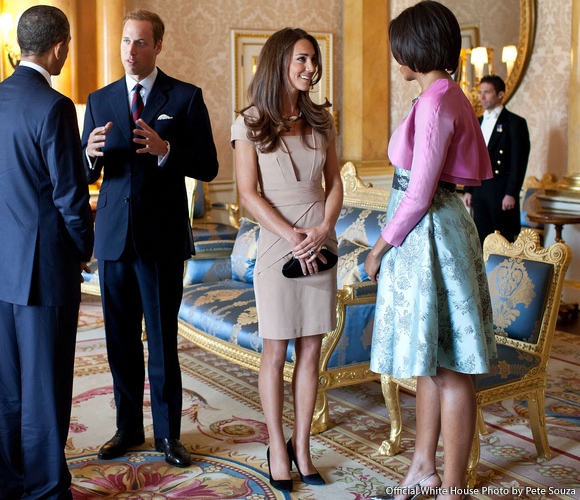 The second is the Reiss Nanette dress, which Kate famously wore in her engagement portrait, back in 2010.