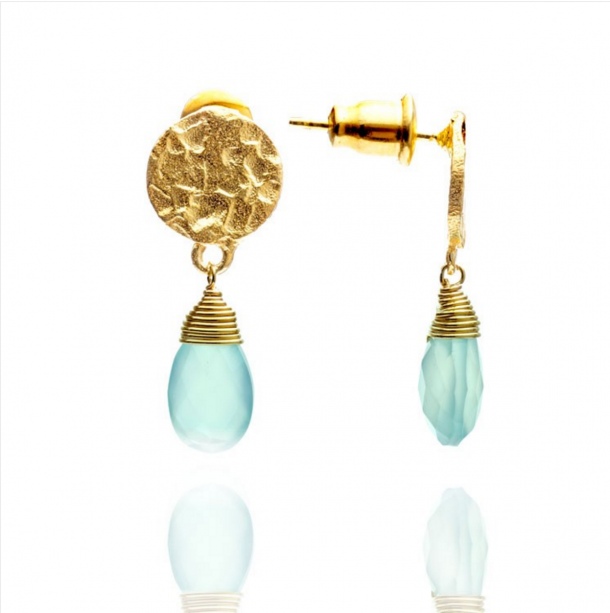 Back in 2012, the Duchess of Cambridge (frequently still referred to by her maiden name 'Kate Middleton') debuted a new pair of Azuni London Athena earrings during the Diamond Jubilee tour, while in Tuvalu. Kate wore the brand's drop stud earrings with the Aqua Chalcedony stone.  The Duchess has worn the earrings on a number of occasions since too.
Kate later wore the earrings again, during a friend's wedding in Oxfordshire (pictured above) and during a shopping trip at Chelsea Harbour.
Azuni state that Kate chose the earrings during a shopping trip at the Peter Jones department store in London.
And now, two years on, the 'Kate earring' is still one of our best sellers from the Athena collection. A beautiful faceted briolet hangs from a textured 24kt gold plated disc , for a simple elegant look – fit for a Goddess.