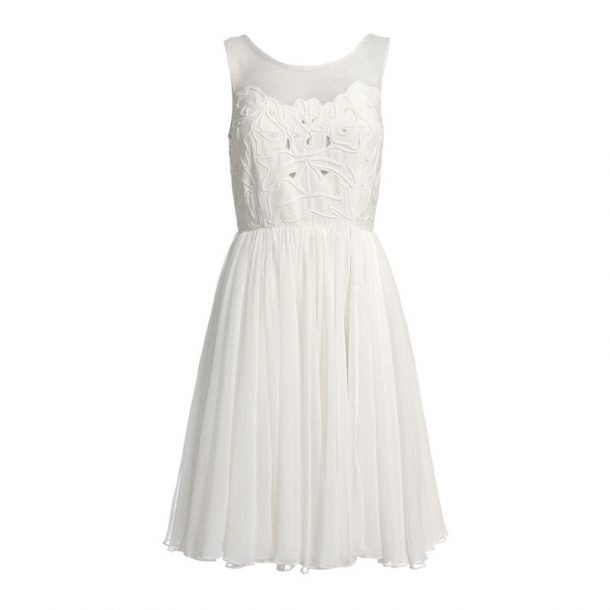 In 2011, the Duchess of Cambridge (Kate Middleton) wore the Reiss Peacock dress in white underneath a coordinating jacket.

She later wore the dress a year later, this time to the Order of the Garter ceremony.
As you can imagine, the Reiss dress was very popular with fans. It sold out quickly.