In September 2016, the Duchess of Cambridge (Kate Middleton) visited the island of Bella Bella, in British Columbia, Canada.  For the visit, she wore the Topshop Gingham Print Shirt under a blue Jigsaw sweater.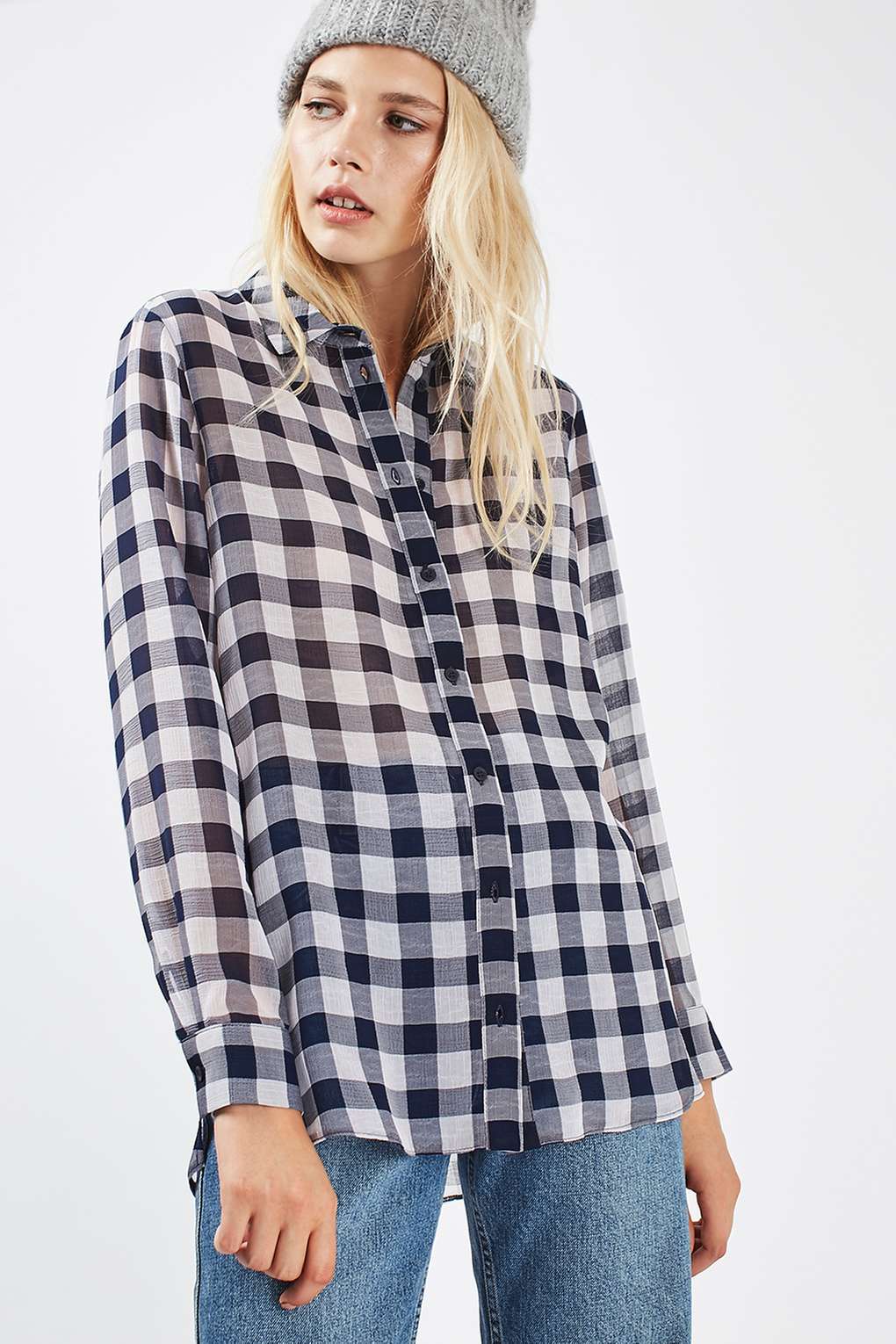 About the Topshop Gingham Print Shirt
The check print shirt is made from a lightweight chiffon fabric. It features a shirt collar, long cuffed sleeves and several black buttons. It cost £34 GBP / $65 USD.
Topshop said the button-up shirt is "perfect on its own" or suggested styling it under a "bold coloured cardigan".
A look at the back of the shirt: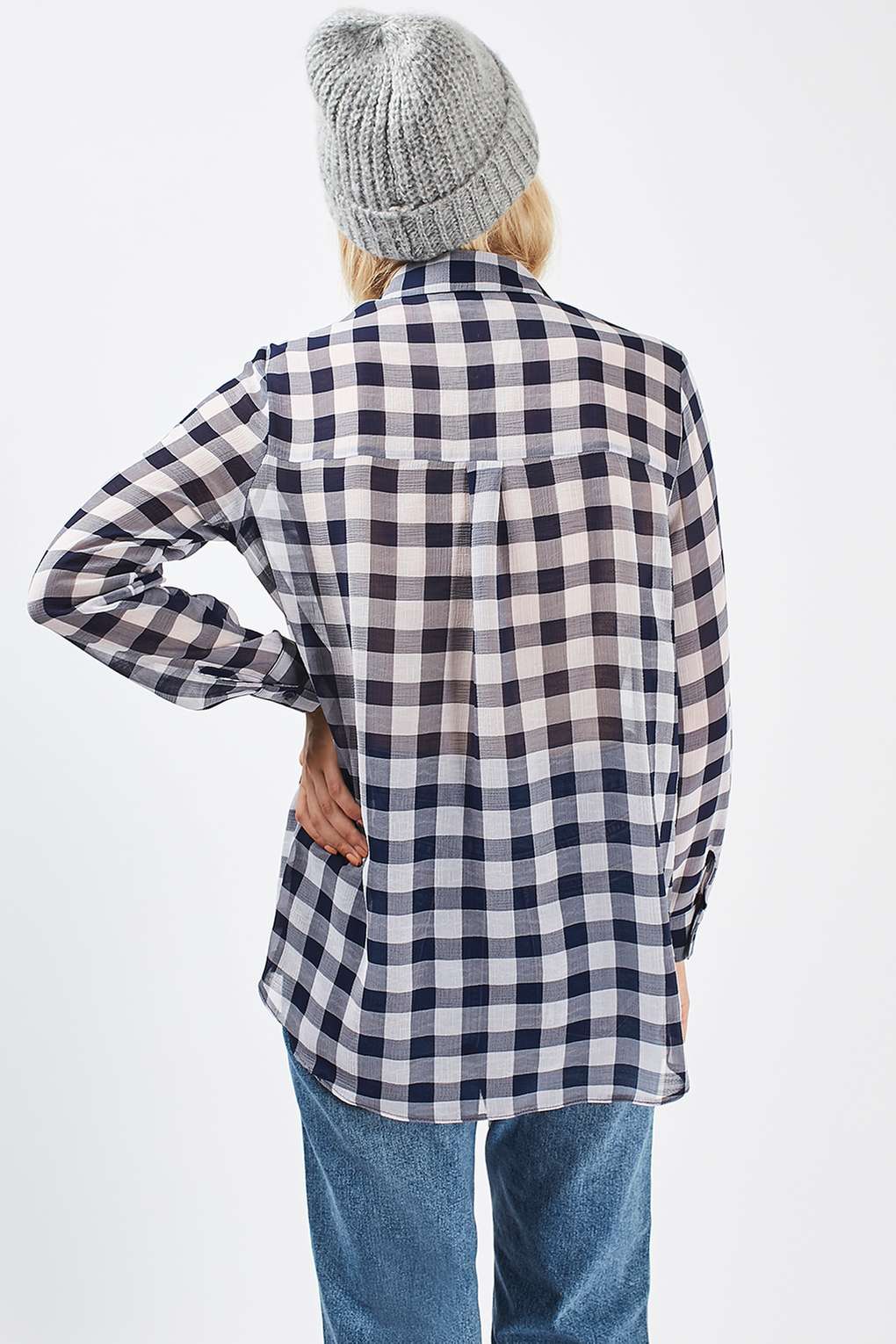 As you can see, it's pretty long. We're guessing Kate tucked her shirt into her jeans!
Where to buy Kate's Topshop shirt:
Unsurprisingly, Kate's Topshop shirt quickly sold out.