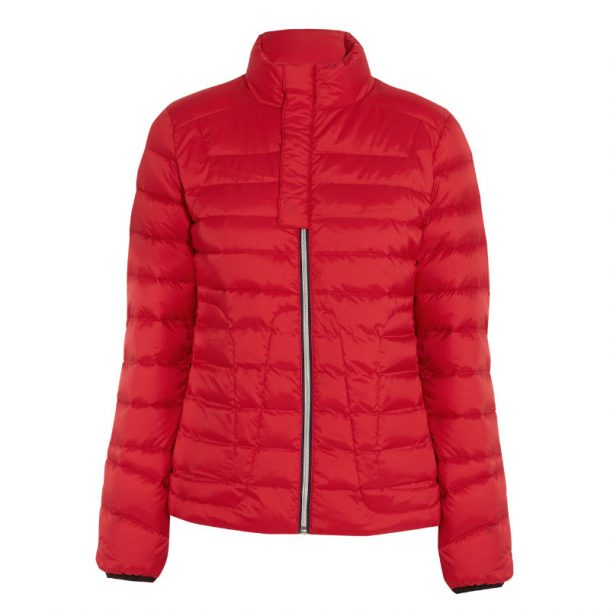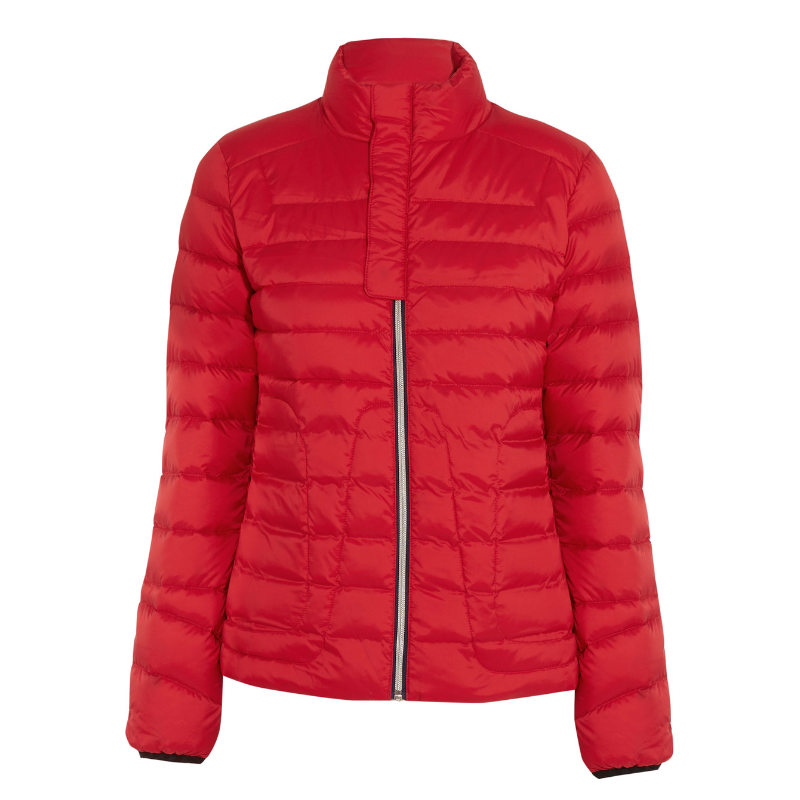 In February 2017, the Duchess of Cambridge (Kate Middleton) wore a bright red ski jacket to a marathon training day at the Queen Elizabeth Olympic Park in London.  The jacket comes from a company called Perfect Moment.  The exact style name is "Mini Duvet II".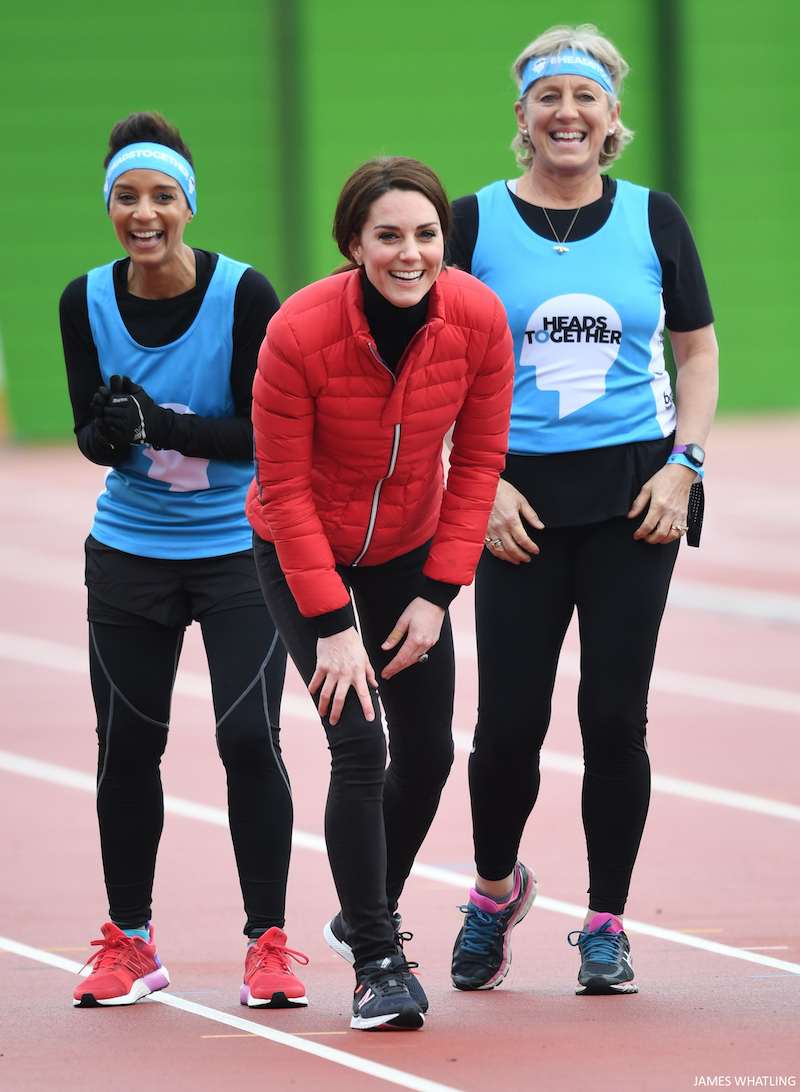 About Kate's Perfect Moment Ski Jacket:
The ski jacket is made from a special nylon sports fabric called Airtastic EX.  This is one of the lightest fabrics available with unique air permeability.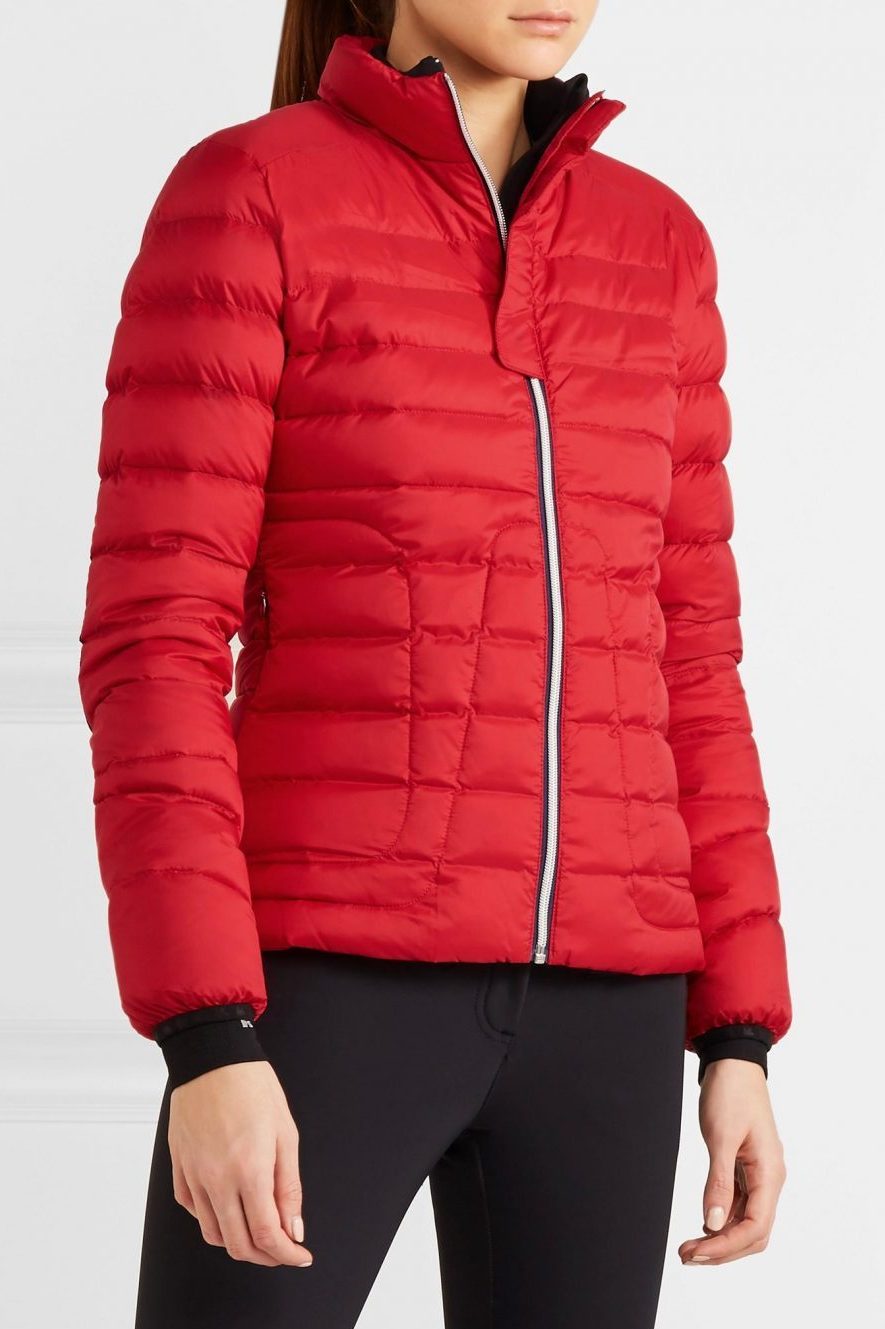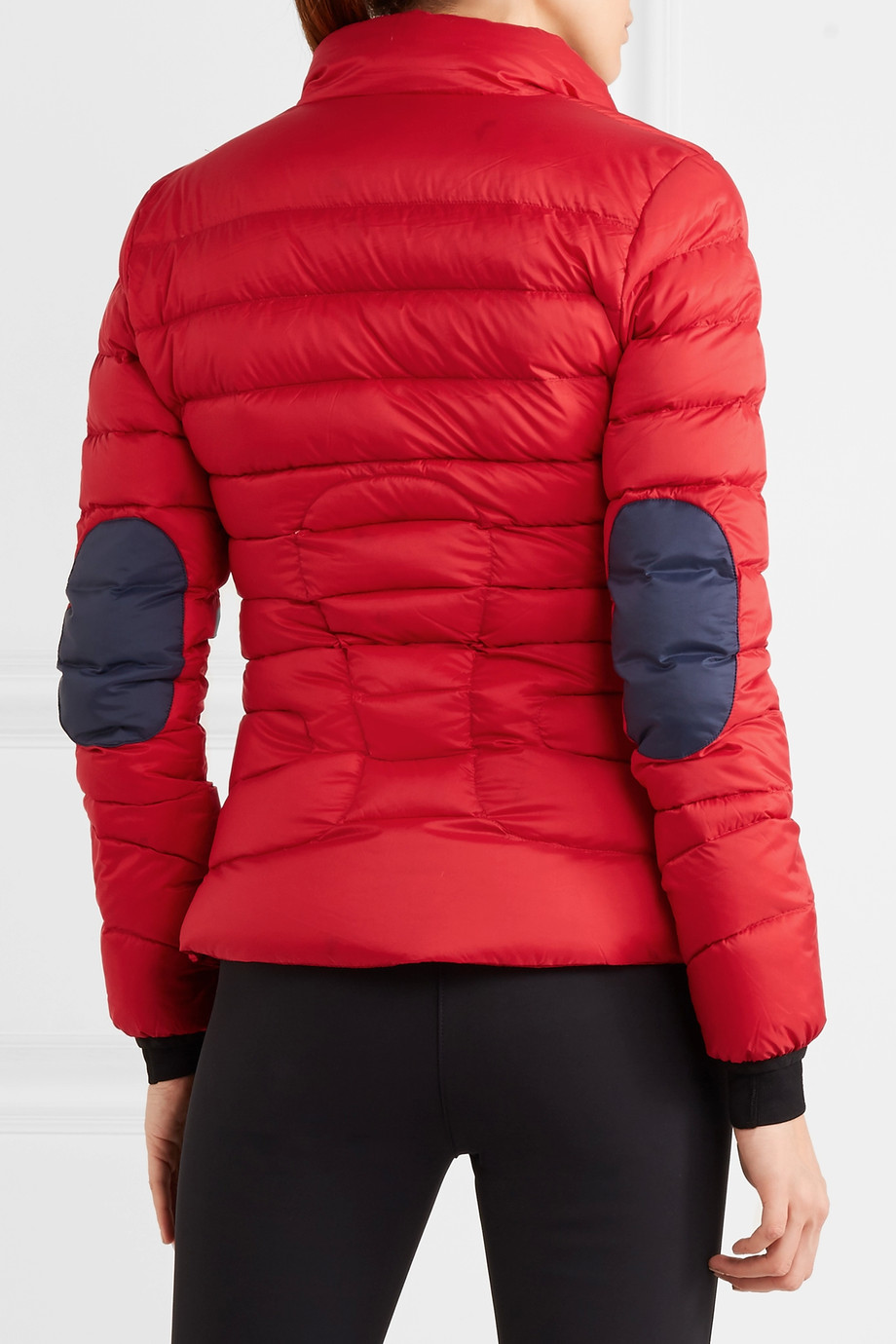 The jacket has a protective high neck and it's finished with soft ribbed cuffs in black, plus there are two navy blue pads on the elbows.  It is filled with 90% goose down and 10% feathers.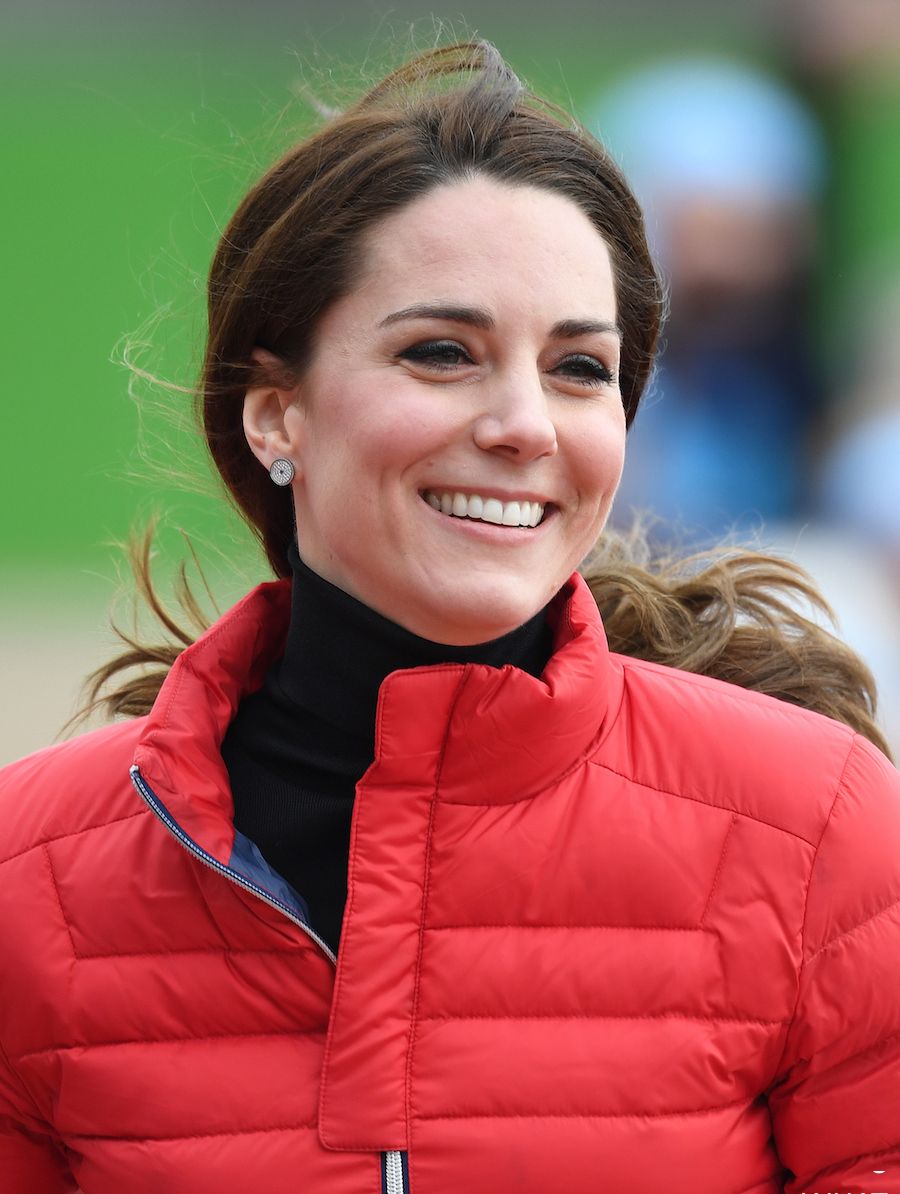 Where to buy the Perfect Moment jacket:
At the time of writing (22nd Nov 2017), you can purchase the jacket from eBay.