In February 2017, the Duchess of Cambridge (Kate Middleton) wore a bright red puffer jacket to a marathon training day at the Queen Elizabeth Olympic Park in London.  The ski jacket comes from a company called Perfect Moment.  The exact style name is "Mini Duvet II".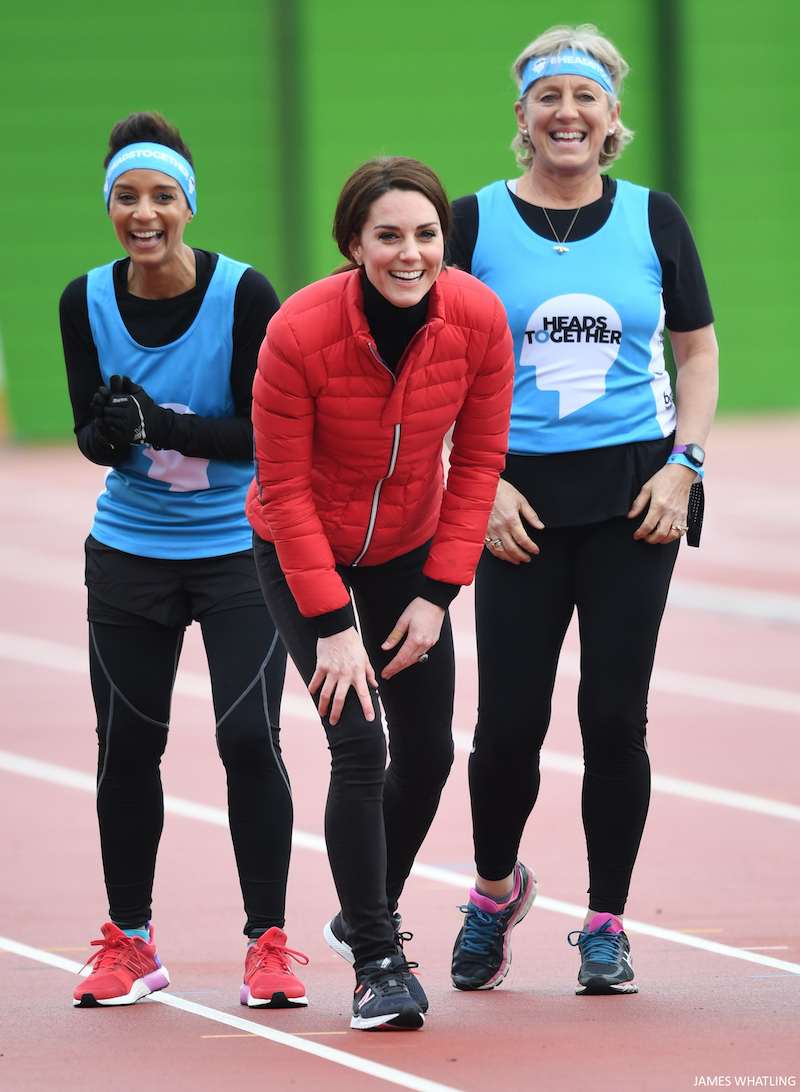 Later in the year, Kate wore the jacket to visit Villa Park Stadium in Birmingham.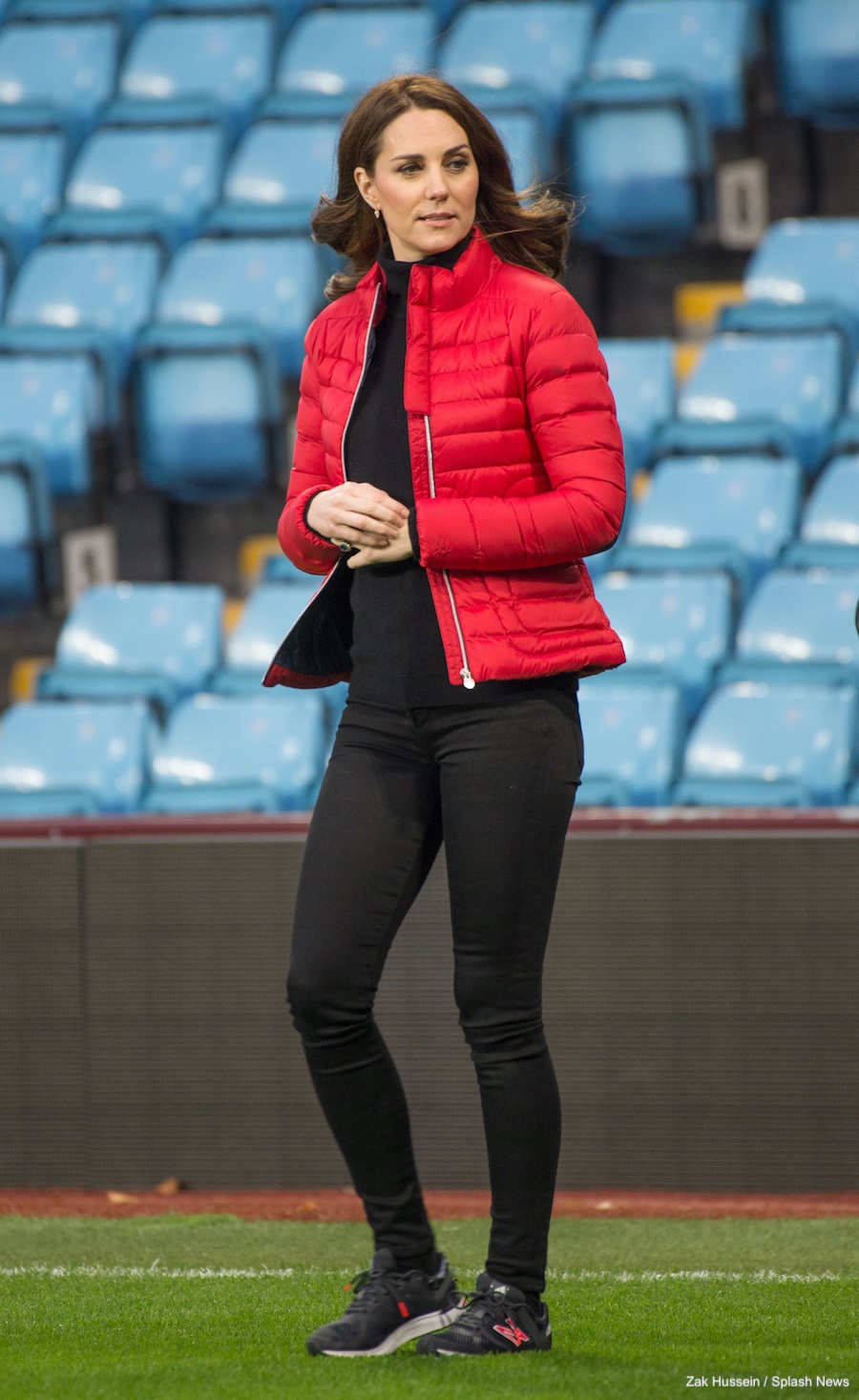 In 2019, she wore the piece again. This time during a visit to a Christmas Tree Farm in Buckinghamshire with her charity Family Action.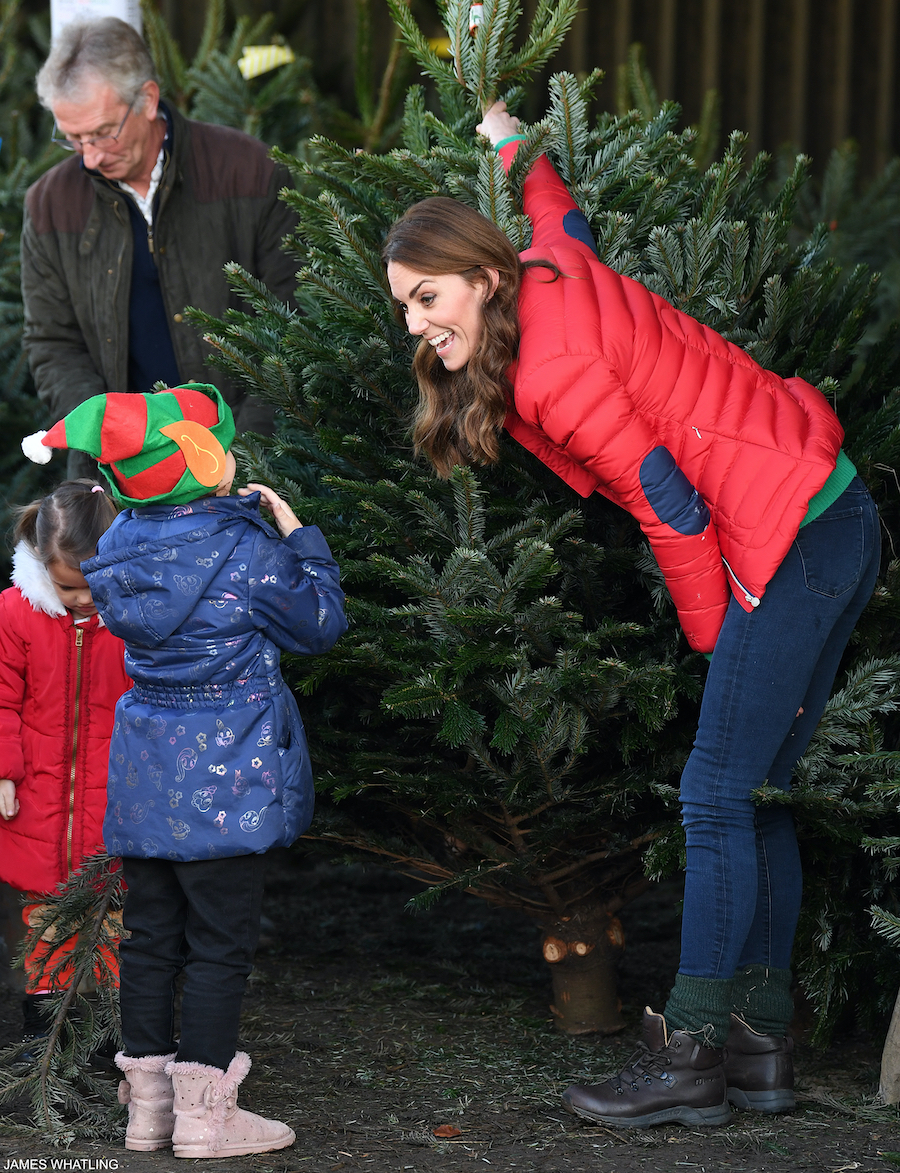 About Kate's Perfect Moment Ski Jacket:
The red ski jacket is made from a special nylon sports fabric called Airtastic EX. This is one of the lightest fabrics available with unique air permeability.
The jacket has a protective high neck and it's finished with soft ribbed cuffs in black, plus there are two navy blue pads on the elbows. It is filled with 90% goose down and 10% feathers.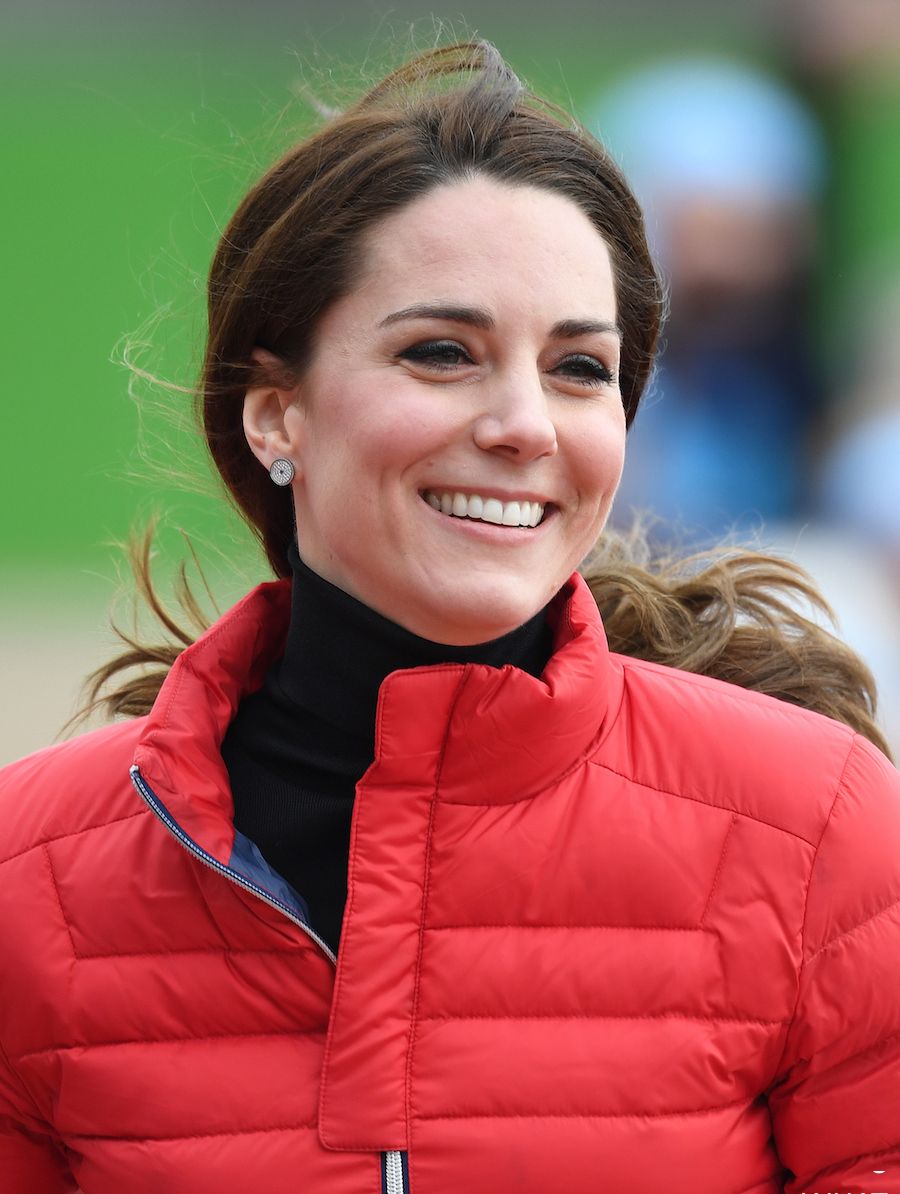 Where to buy the Perfect Moment puffer jacket:
Sadly, the red version of the Perfect Moment II jacket is out of stock. You can try eBay if you're looking for the exact piece.
At the time of writing, Browns sells the black version of the jacket, which features contrasting white stripes and white elbow pads.
Otherwise, both Net-A-Porter and the Outnet have a few similar jackets available from the same brand.