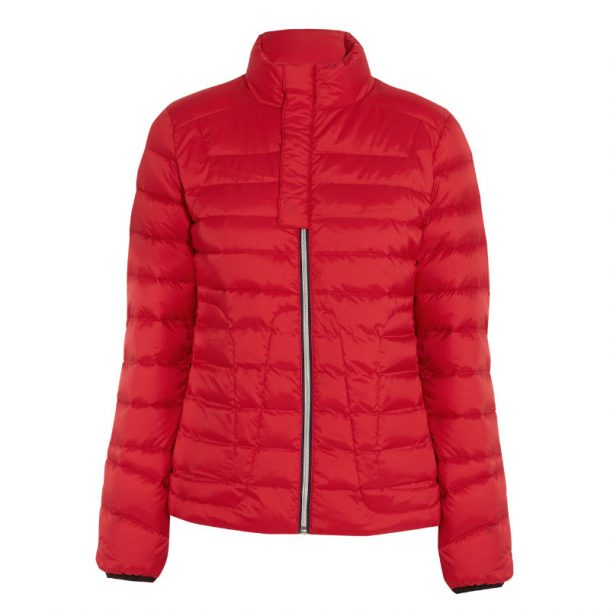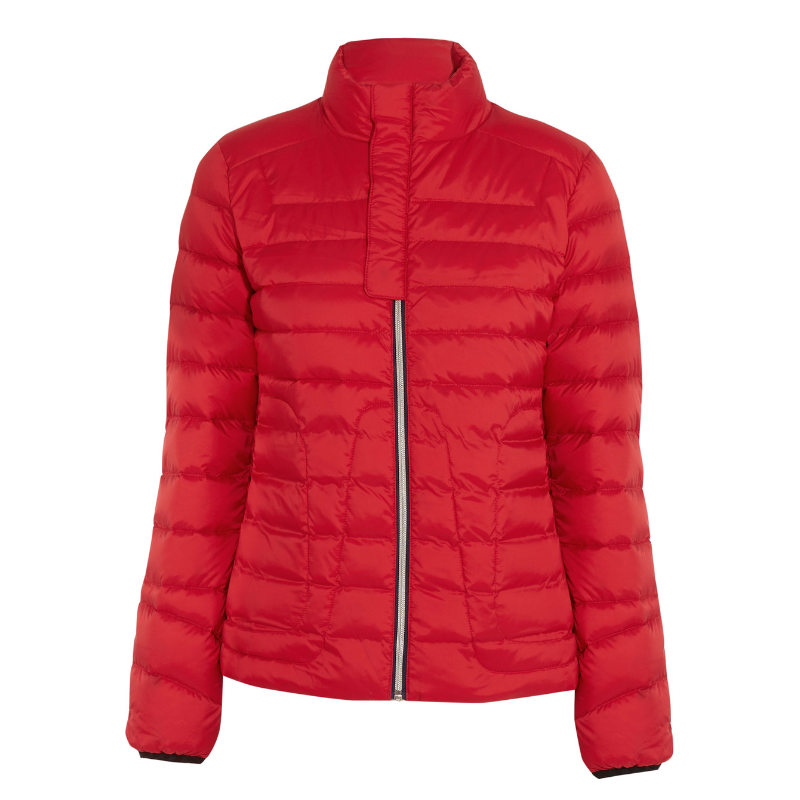 In February 2017, the Duchess of Cambridge (Kate Middleton) wore a bright red ski jacket to a marathon training day at the Queen Elizabeth Olympic Park in London.  The jacket is from a company called Perfect Moment. The exact style name is "Mini Duvet II".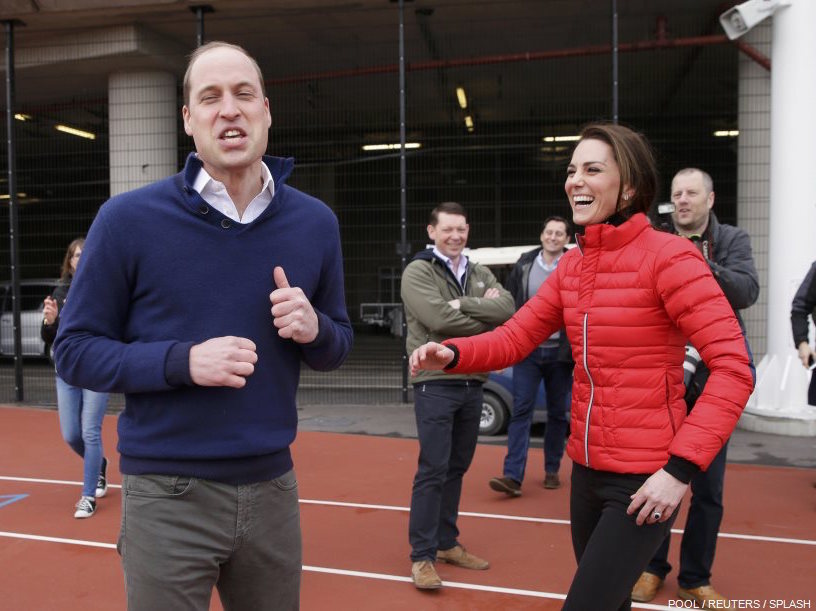 About Kate's Perfect Moment Ski Jacket:
The ski jacket is made from a special nylon sports fabric called Airtastic EX.  This is one of the lightest fabrics available with unique air permeability.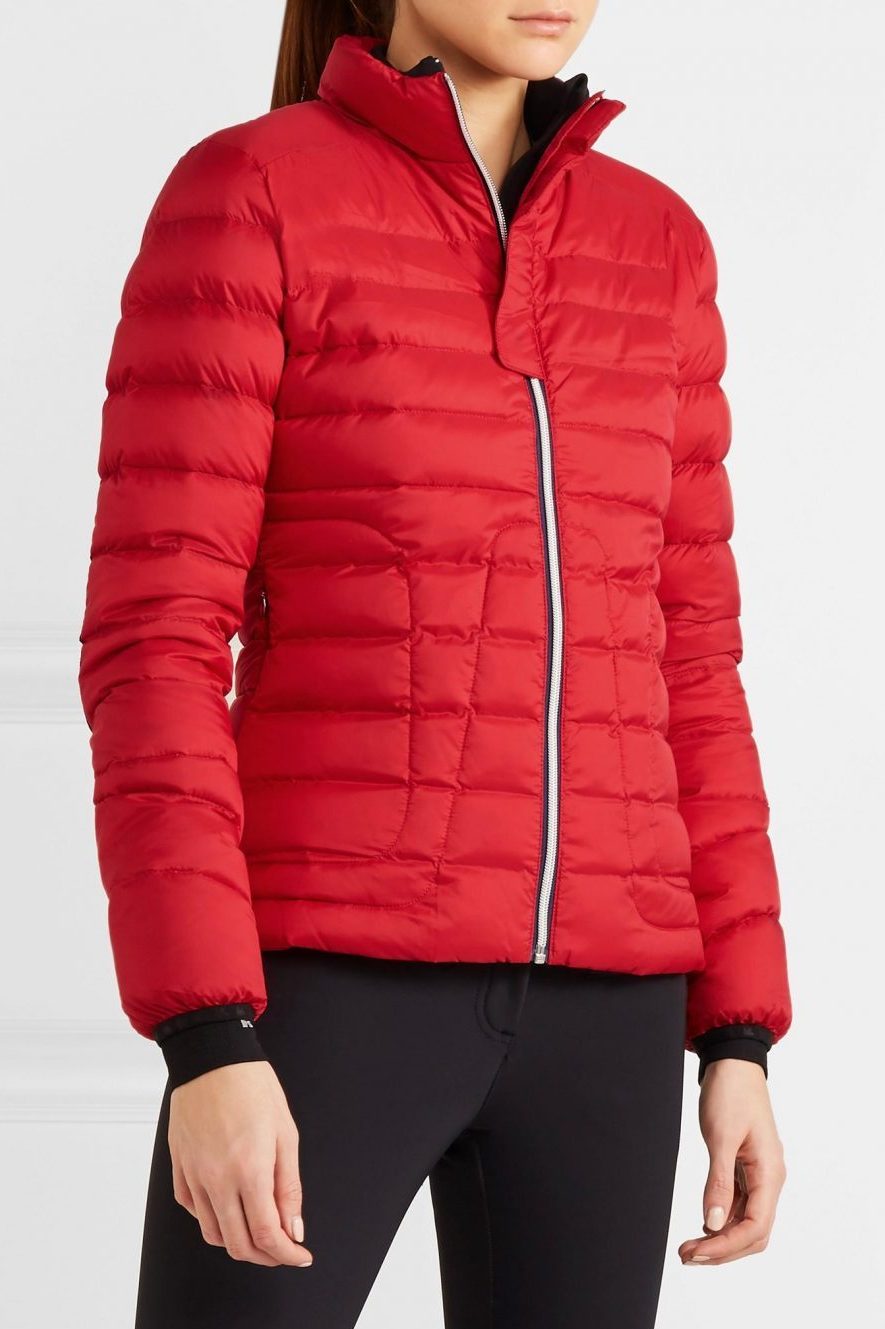 The jacket has a protective high neck and it's finished with soft ribbed cuffs in black, plus there are two navy blue pads on the elbows.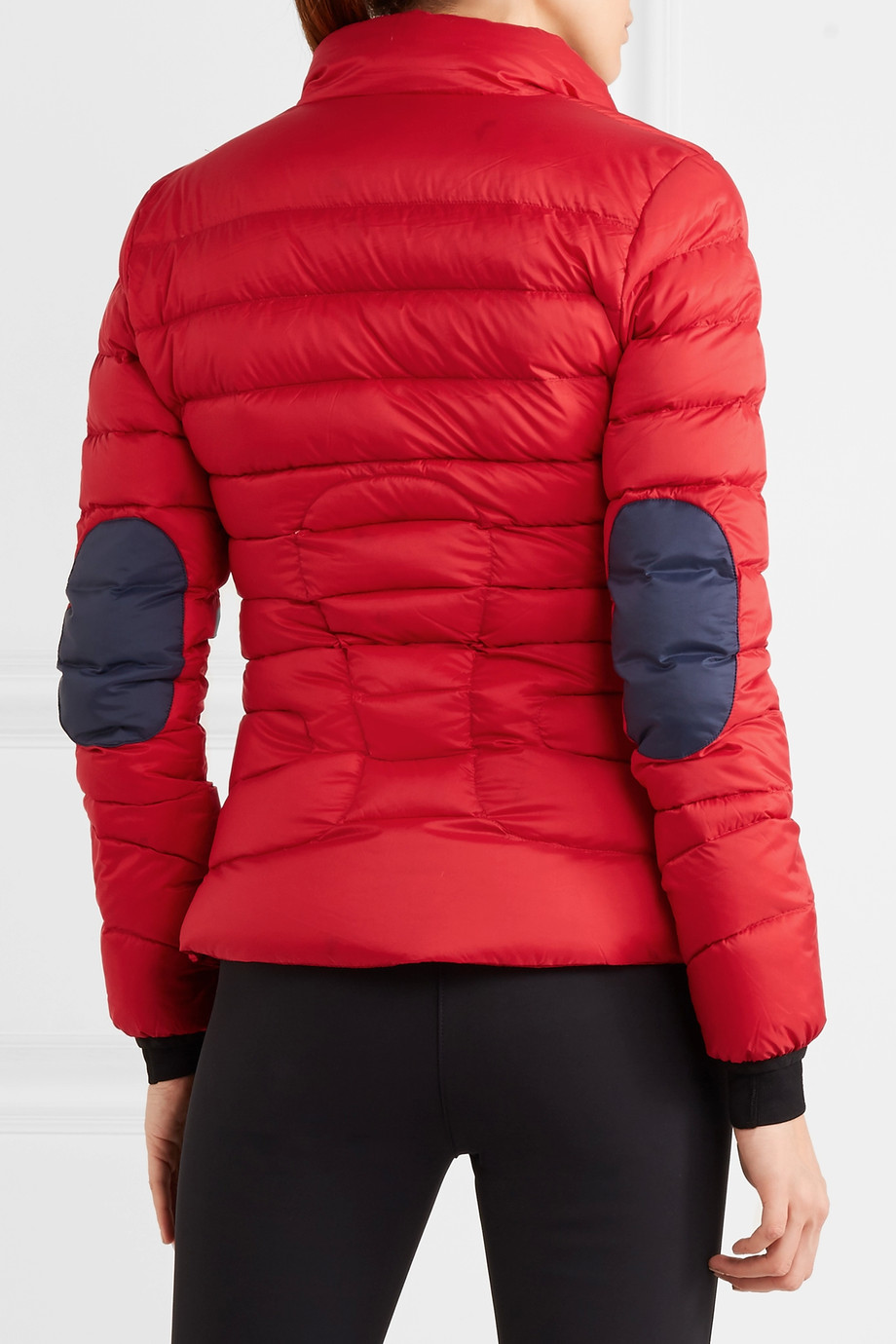 The jacket is filled with 90% goose down and 10% feathers.
Where to buy the Perfect Moment jacket:
The jacket was available at Net-A-Porter for $420 / £280, though it's now out of stock.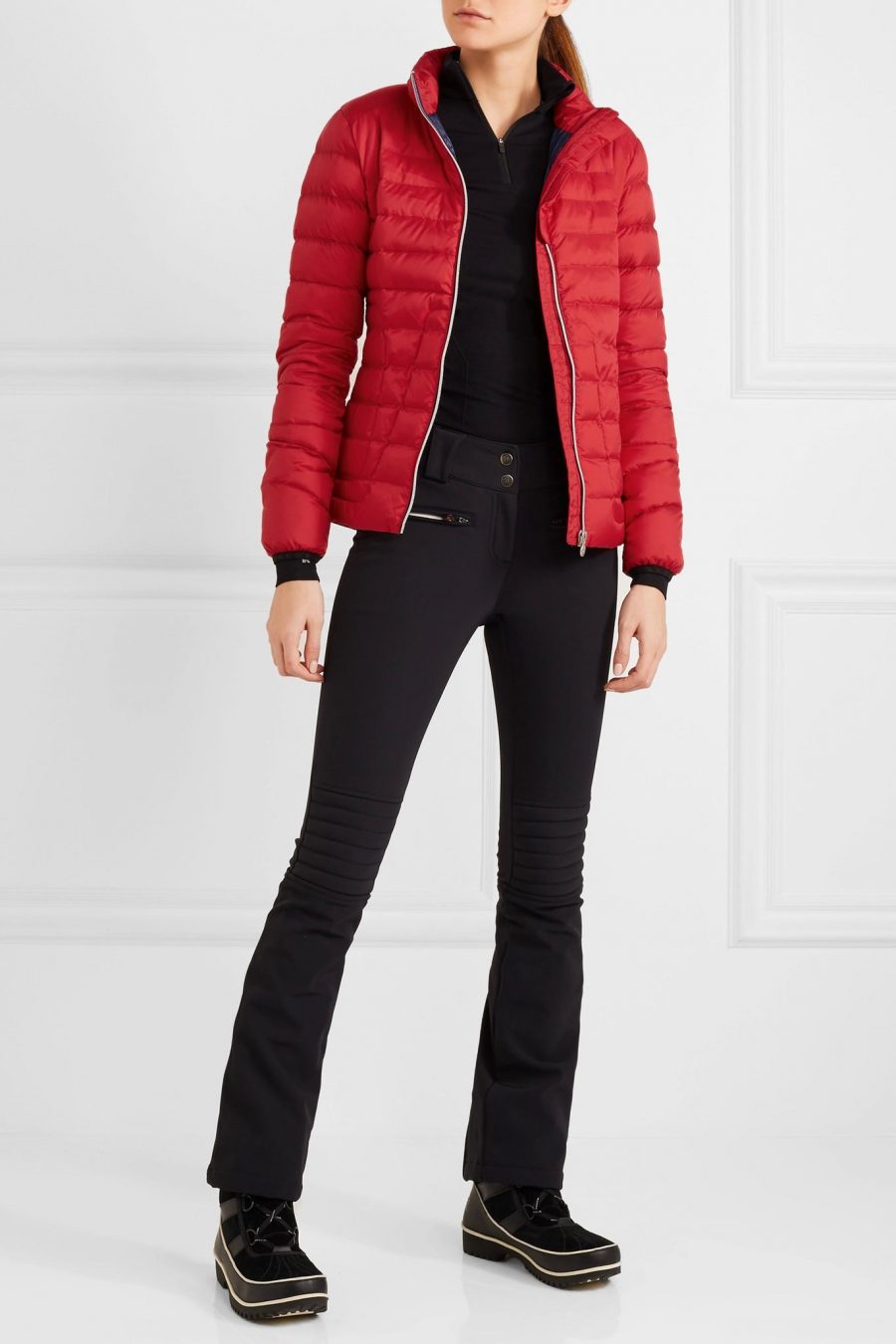 At the time of writing (Feb 6th 2017) you can purchase the jacket in size large at Shopbop and sizes small and extra small at Lane Crawford.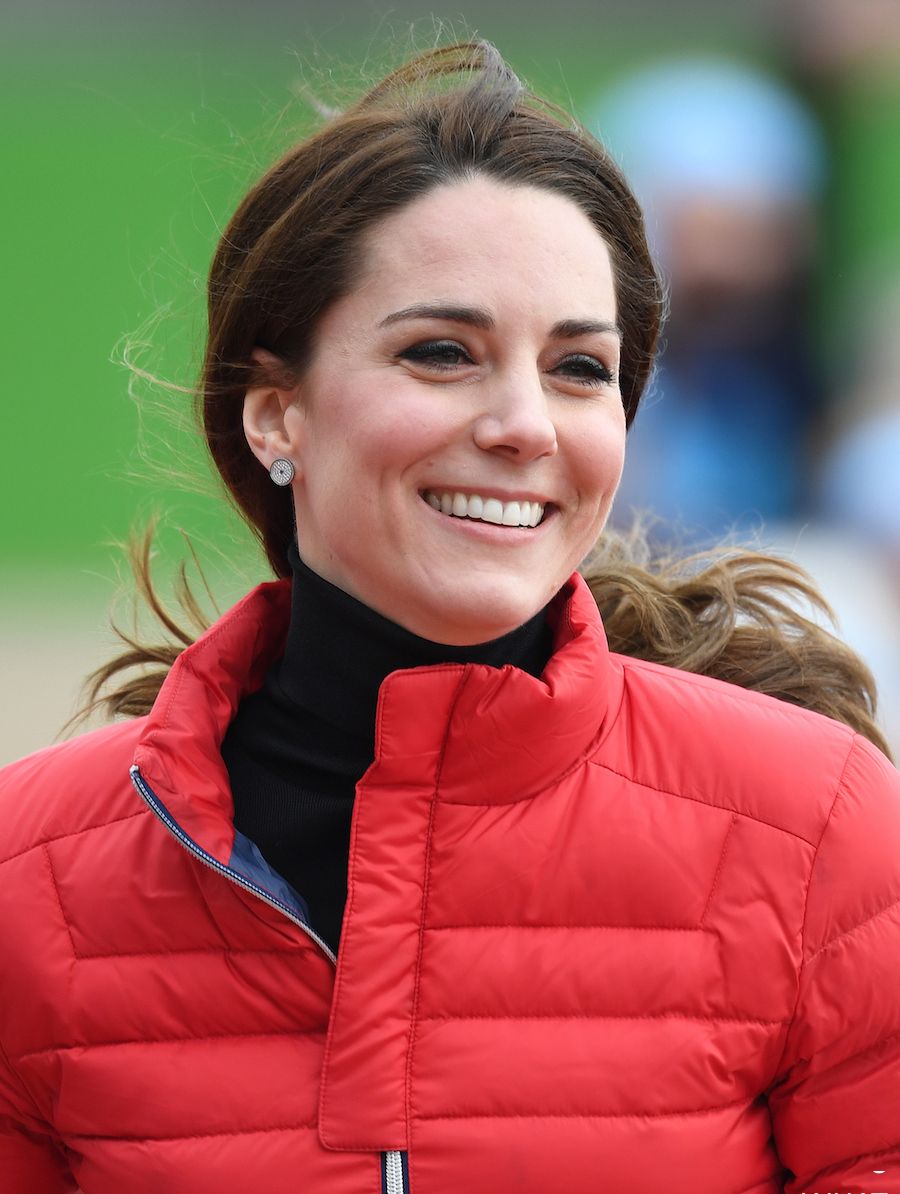 Buying Kate's Perfect Moment jacket in another colour:
If you'd like to buy Kate's ski jacket, but the red colour has sold out in your size, you might be pleased to know the company also sells it in blue, black and multicolour too.  Shop by clicking on any image in the widget below:

Buying the older version of Kate's red jacket:
You might also be interested to learn that the company sell a slightly older version of the jacket, called "Duvet" (Kate's is called "Duvet II").  The only differences are the colour of the zip and a magnetic flap that closes over the zip at the top.  Otherwise, they appear to be identical.   Bluefly sell the Duvet jacket in medium and large from $199.99.
Replikate this jacket for less!
If you're not going skiing and just want to copy Kate's style for less, this  jacket from New Look is perfect.  It costs £44.99 –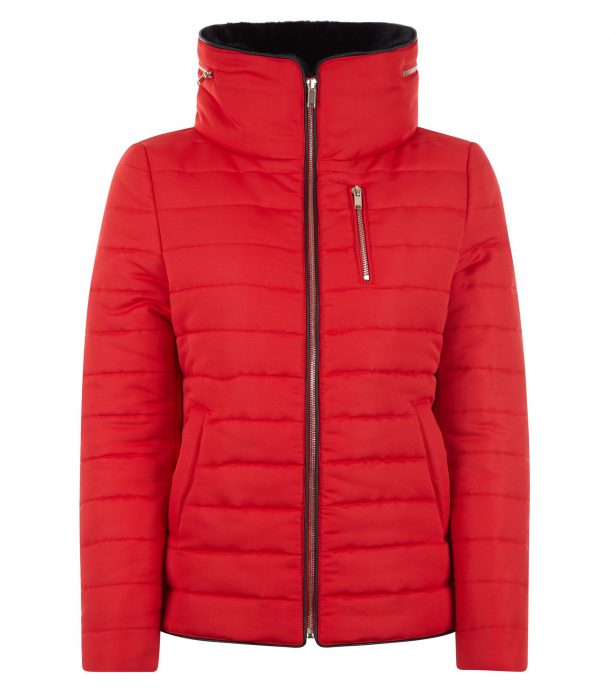 Shop it by clicking here.