In July 2017, the Duchess of Cambridge (Kate Middleton) debuted a new pair of black open toe sandals at Wimbledon. They're the Nina style by Office.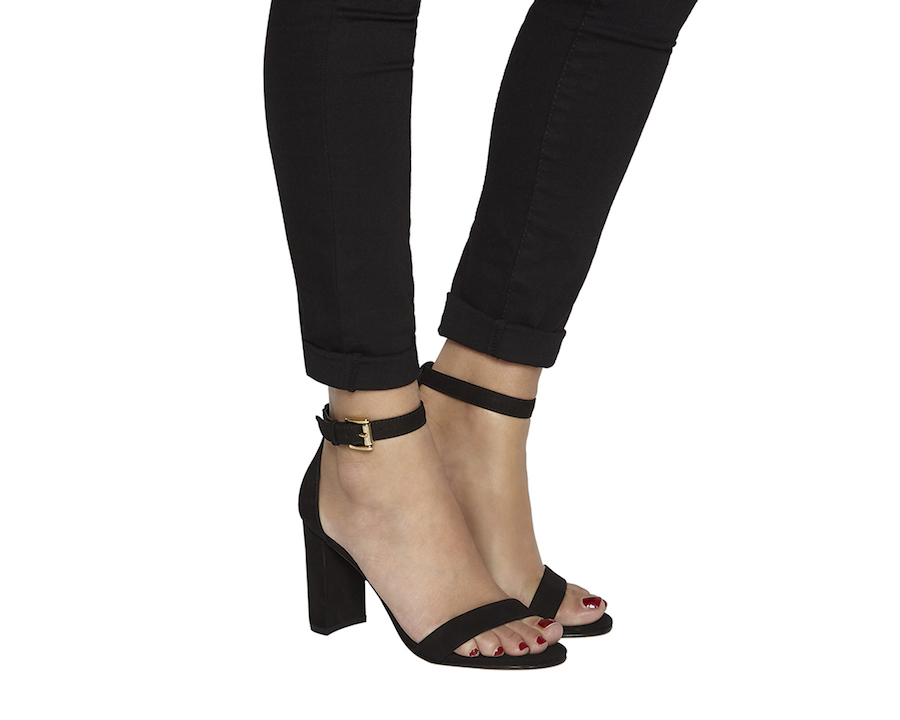 About Kate's Office Nina Sandals:
The shoes are made from nubuck leather and have a 9.1cm heel. They're finished with a gold-tone buckle fastening around the ankle.
Where to buy the Office Nina Sandals:
Office has restocked the black sandals and you can purchase them for £62 on their website: Office.co.uk and from Selfridges.com.