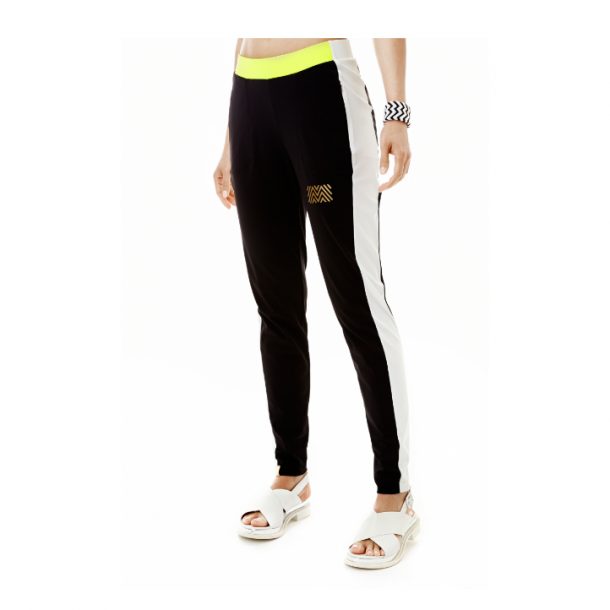 In February 2016, Kate Middleton wore a pair of black and white track pants to a tennis workshop with Judy Murray.  They were by Monreal London.  Specifically, Kate wore the brand's "Side Panel Track Pants".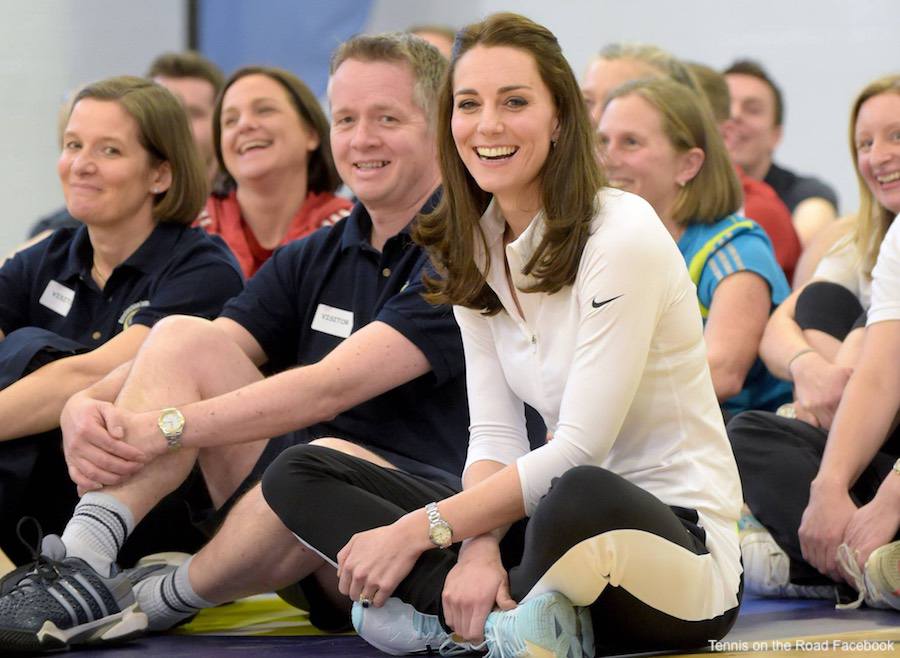 About the track pants:
Monreal London designed the track pants to offer a refined, slim silhouette. They feature an elastic waist, zip pockets on the hip and a shorts lining. They're made in Portugal and cut from a slinky jersey fabric.
Although the track pants were manufactured in a number of different colourways, Kate opted for black with a white side panel and neon yellow waistband.
Sadly, the track pants are from a past season and no longer available for purchase.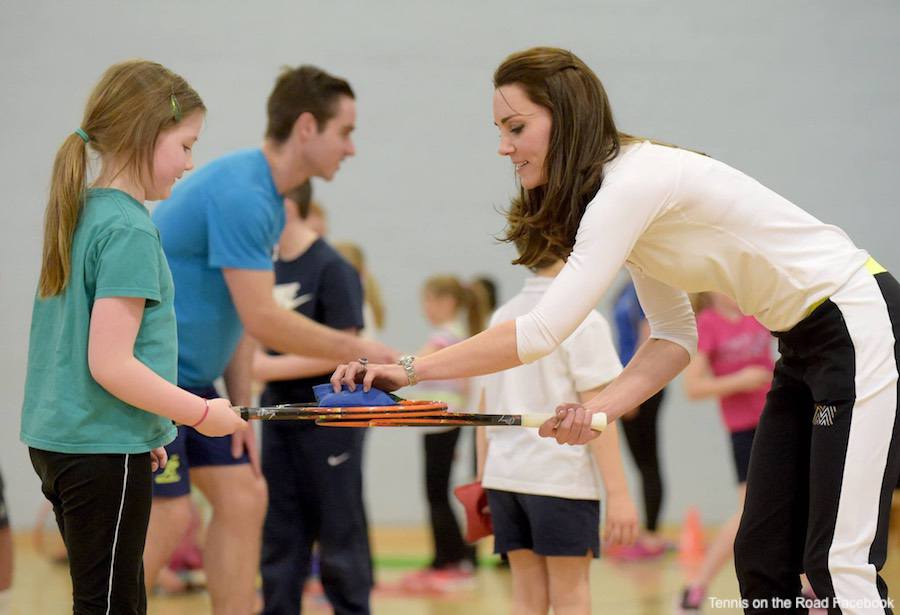 About Monreal London:
Monreal London is a luxury sportswear brand stocked at a number of stores, including Shopbop and Neiman Marcus.