Kate Middleton Steps Out in Lululemon Chargefeel White Sneakers.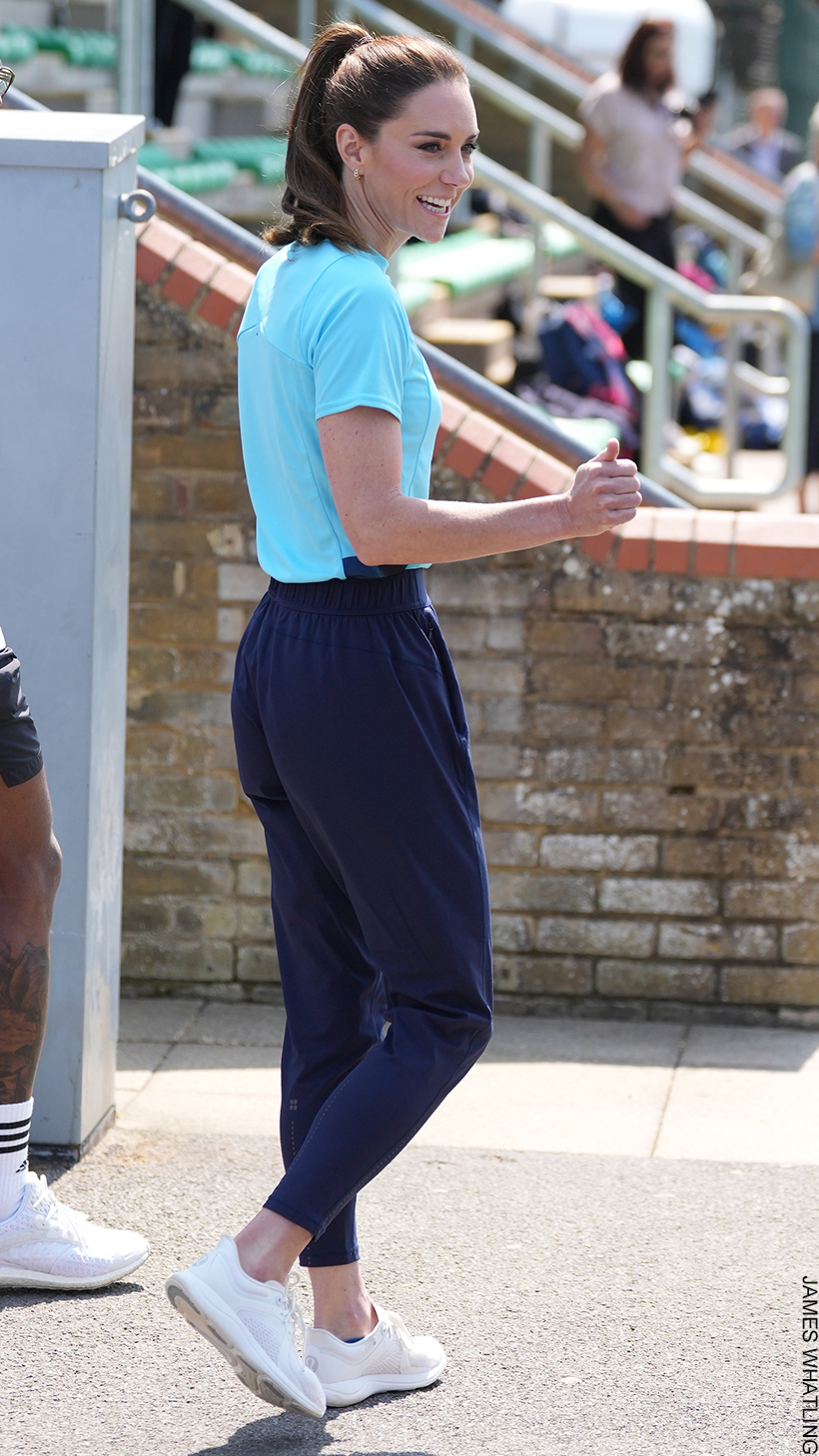 The Princess of Wales wore the Lululemon Chargefeel sneakers for a recent sporty event at the Maidenhead Rugby Club. As the Patron of the Rugby Football Union, Middleton joined in rugby drills and engaged in discussions about the club's Shaping Us campaign, all the while sporting these trendy trainers​.
To date, the Princess has worn the white sneakers once in public. We'll update the article if you dons them at another sporting event in the future!
About the Chargefeel Workout Shoe:
The Lululemon Chargefeel Low Women's Workout Shoe is not only stylish but also serves as a high-performance gear. Priced at £128 (approximately $148), the sports brand designed these sneakers for an array of activities, including running, high-intensity interval training (HIIT), hiking, and more. They are the second addition to Lululemon's sneaker lineup, following the success of their inaugural release, Blissfeel​.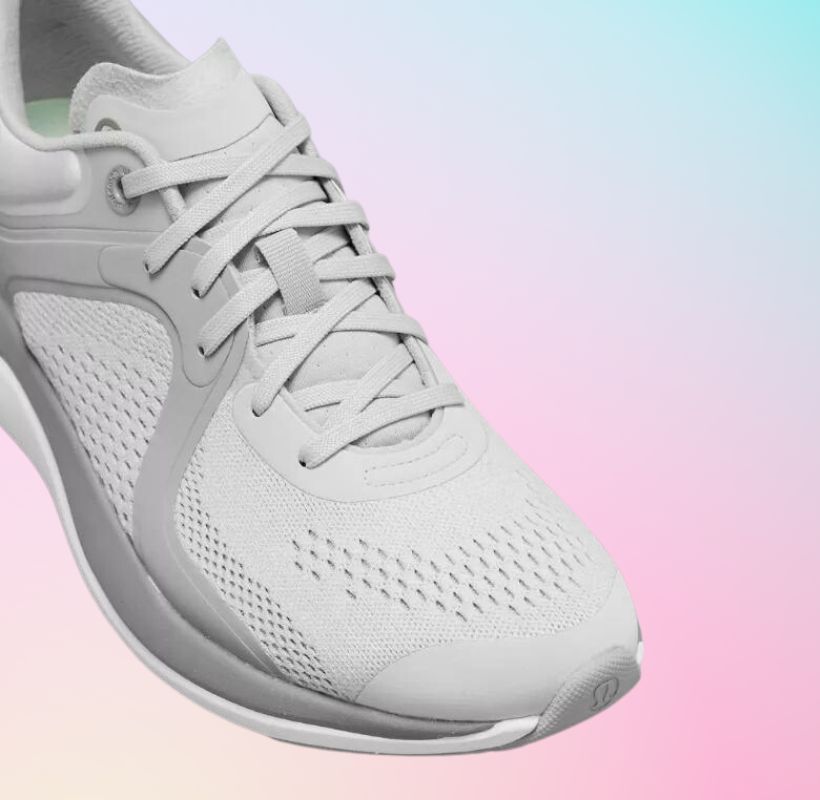 The shoes are beautifully designed with impressive tech specs—you'd expect no less from Lululemon, a brand well-known for its technical athletic apparel. The Chargefeel features an engineered mesh upper providing breathability, stretch, and support, coupled with a cushioned liner for 'second-skin-level comfort.' The dual-density midsole offers a balance of bounce and support suitable for running and rigorous training workouts. At the time of writing, the shoes come in a variety of colourways.
What sets the Chargefeel apart is the excellent comfort it offers. One reviewer likened the soles of the shoes to 'fluffy marshmallows' and applauded their breathability. The sneakers offer enough cushioning to keep your feet happy and supported all day, making them an excellent choice for workouts and everyday wear. Whether you're at the gym, on a hiking trail, or simply running errands, the Lululemon Chargefeel promises to deliver on comfort and performance​.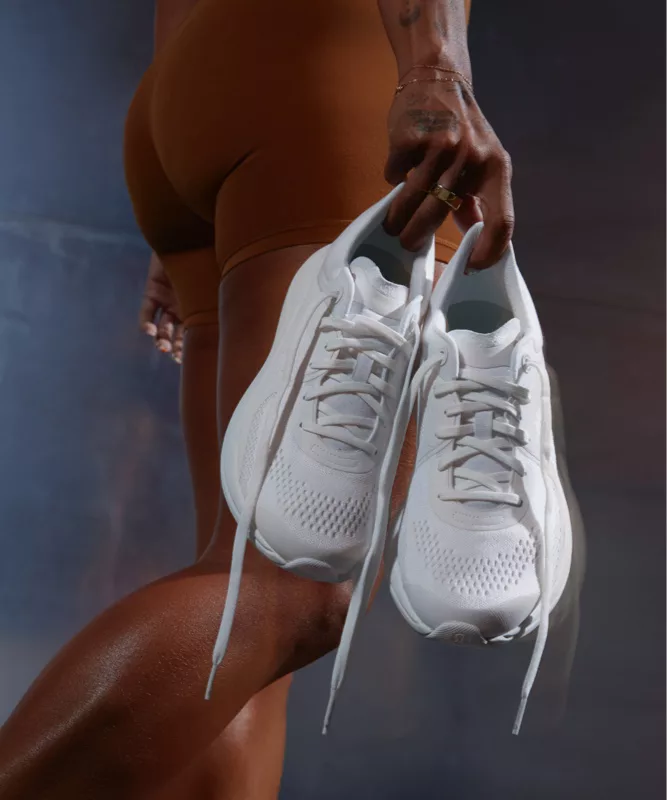 LULULEMON CHARGEFEEL WORKOUT SHOES
Copy Kate with these Lululemon sneakers. I can't guarantee you'll look as chic as the Princess during your next gym session, but stepping into these shoes will give your workout wardrobe the royal touch it needs.
About Lululemon:
Lululemon Athletica, often referred to simply as 'Lulu,' was founded in Vancouver, Canada, by Chip Wilson in 1998. Initially, the brand's primary products were yoga wear, but the company has since expanded its offering to include a wide range of athletic apparel. Their clothing line now covers different athletic pursuits, and they've even broadened their horizons to everyday workout and travel gear. In 2013, Lululemon announced its plans to expand into footwear, marking a pivotal moment in the brand's growth strategy​.
Kate Middleton and Lululemon:
This is not the first time the Princess of Wales has worn Lululemon. The Princess wore a jacket from the brand to an engagement in Derry-Londonderry in 2021.