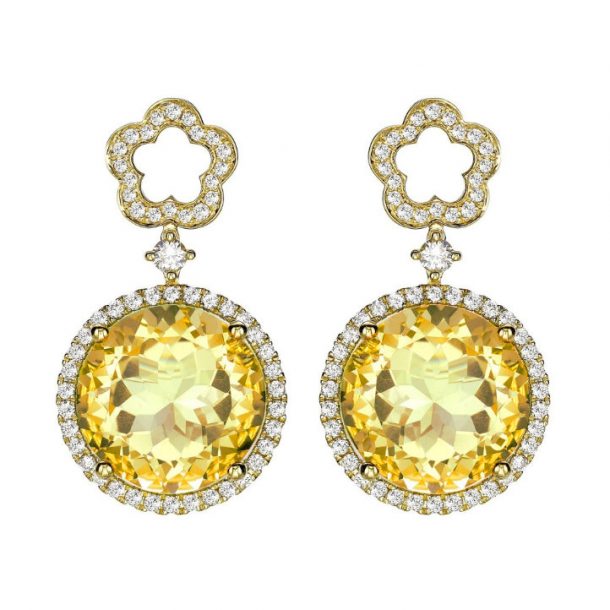 Kate Middleton owns a pair of Kiki McDonough's Eden earrings set with a yellow citrine stone. The pretty earrings feature a floral stud encrusted with diamonds.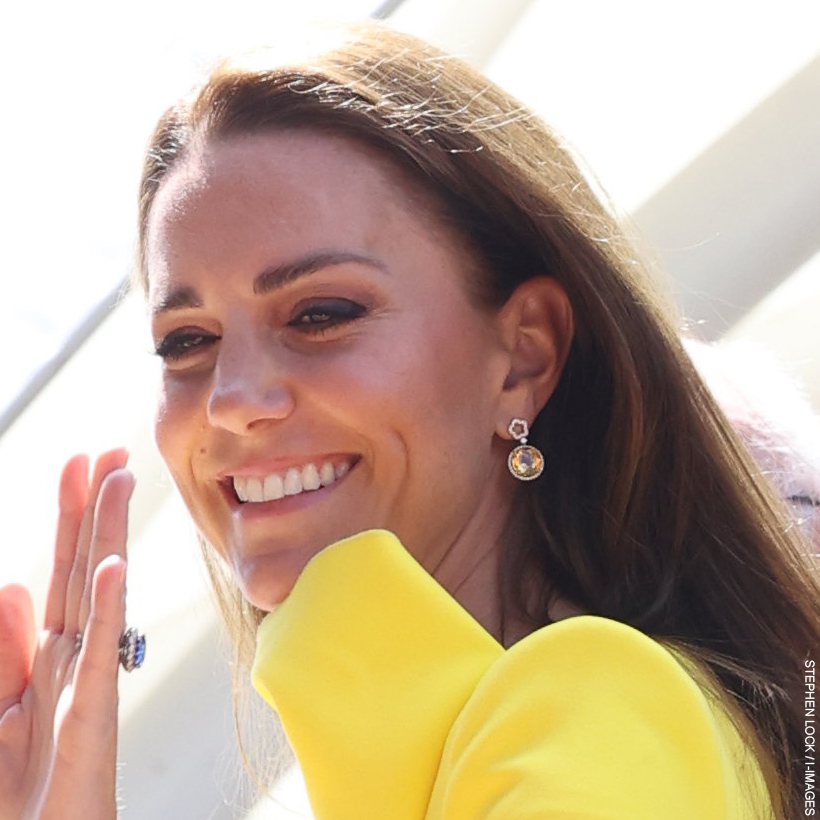 Kate's worn the yellow gemstone earrings on three public occasions to date: the Wimbledon Ladies Final in 2022, at a Christmas Day church service in 2017 and at a Garden Party in Northern Ireland in 2016.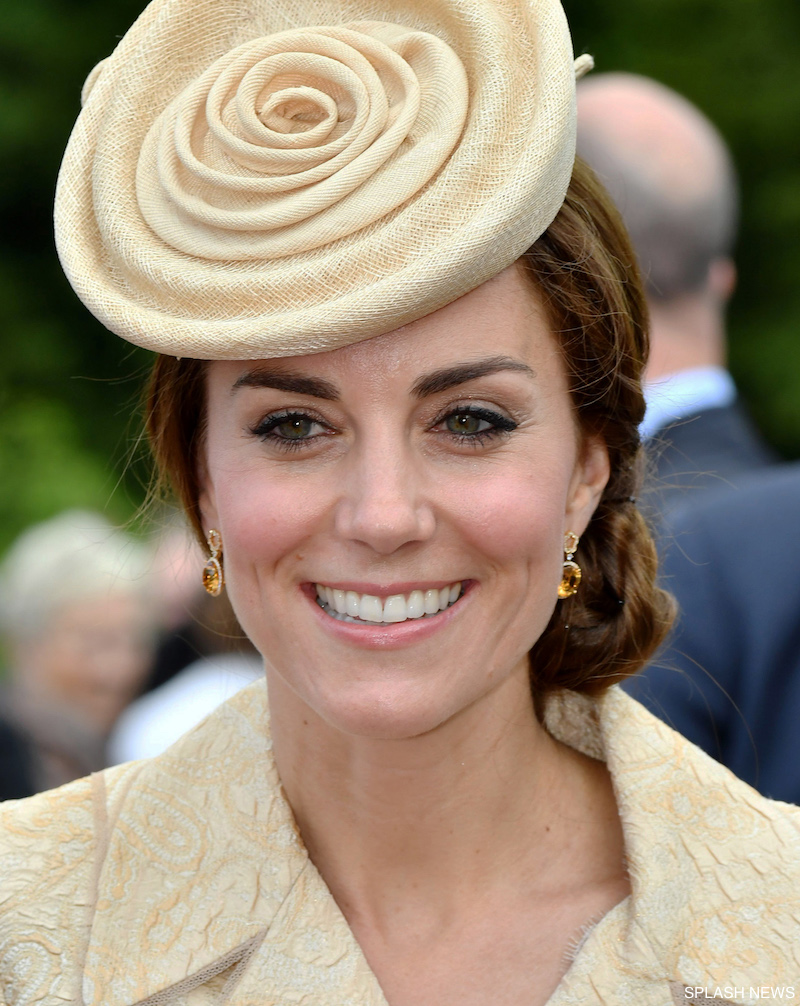 About the yellow earrings:
The pretty earrings feature a yellow citrine stone cut into a circle surrounded by diamonds. They're suspended from a five-petal flower-shaped stud, also decorated with diamonds. The earrings are set in 18ct yellow gold.
Kate owns a necklace from the Eden flower collection in blue too.
Buying Kate's earrings:
Sadly, the earrings are no longer available to buy. You can still shop some of the Eden collection on Kiki McDonough's website. There's a range of necklaces, bracelets and earrings available to buy. The company ships worldwide.
Kiki McDonough Earrings
Sorry, Kiki McDonough no longer sell the citrine Eden earrings. But here are some great options from their website to try instead: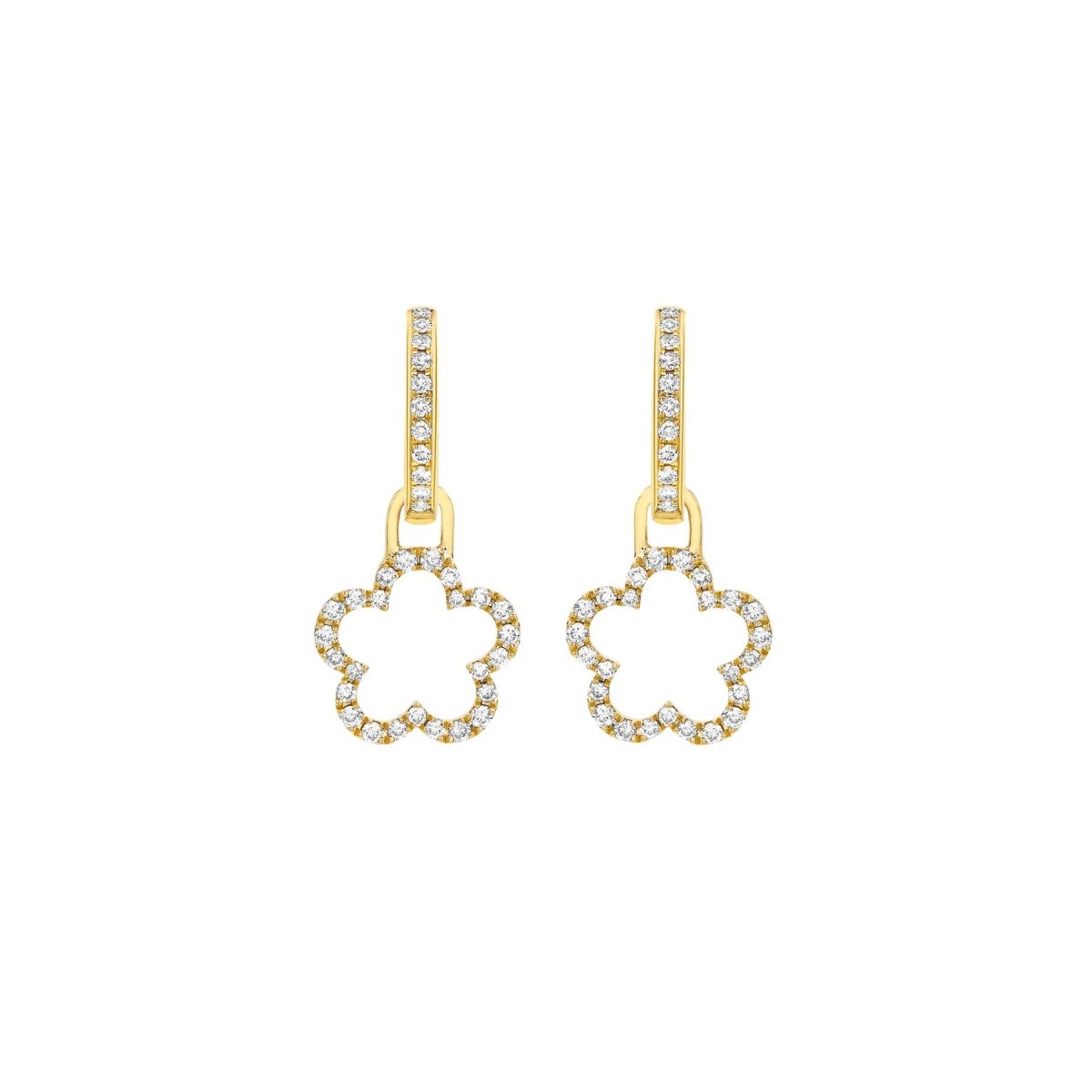 KIKI MCDONOUGH
Eden Diamond Flower Drop Earrings in Yellow Gold
Click to buy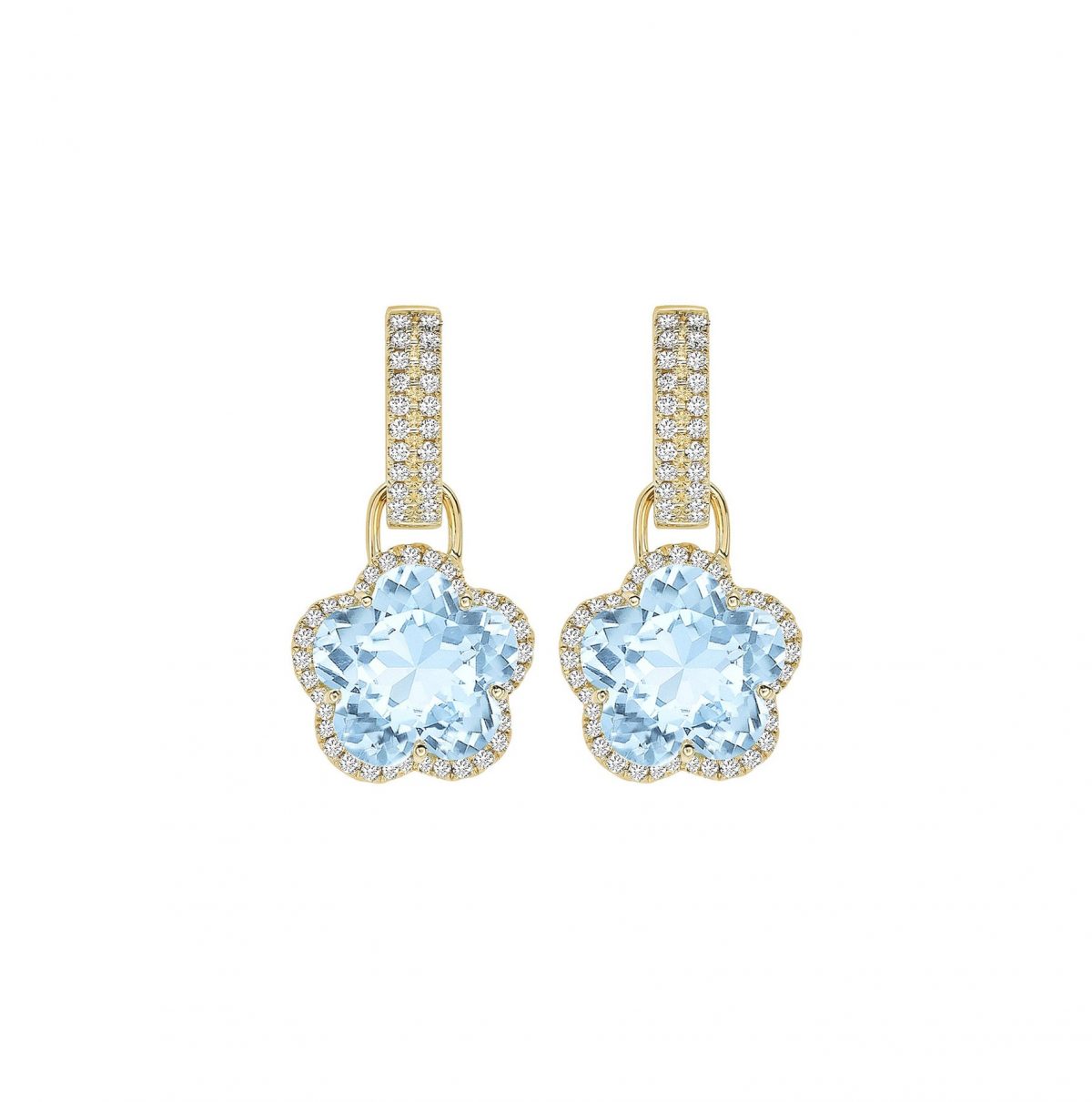 KIKI MCDONOUGH
Eden Blue Topaz and Diamond Flower Drop Earrings in Yellow Gold
Click to buy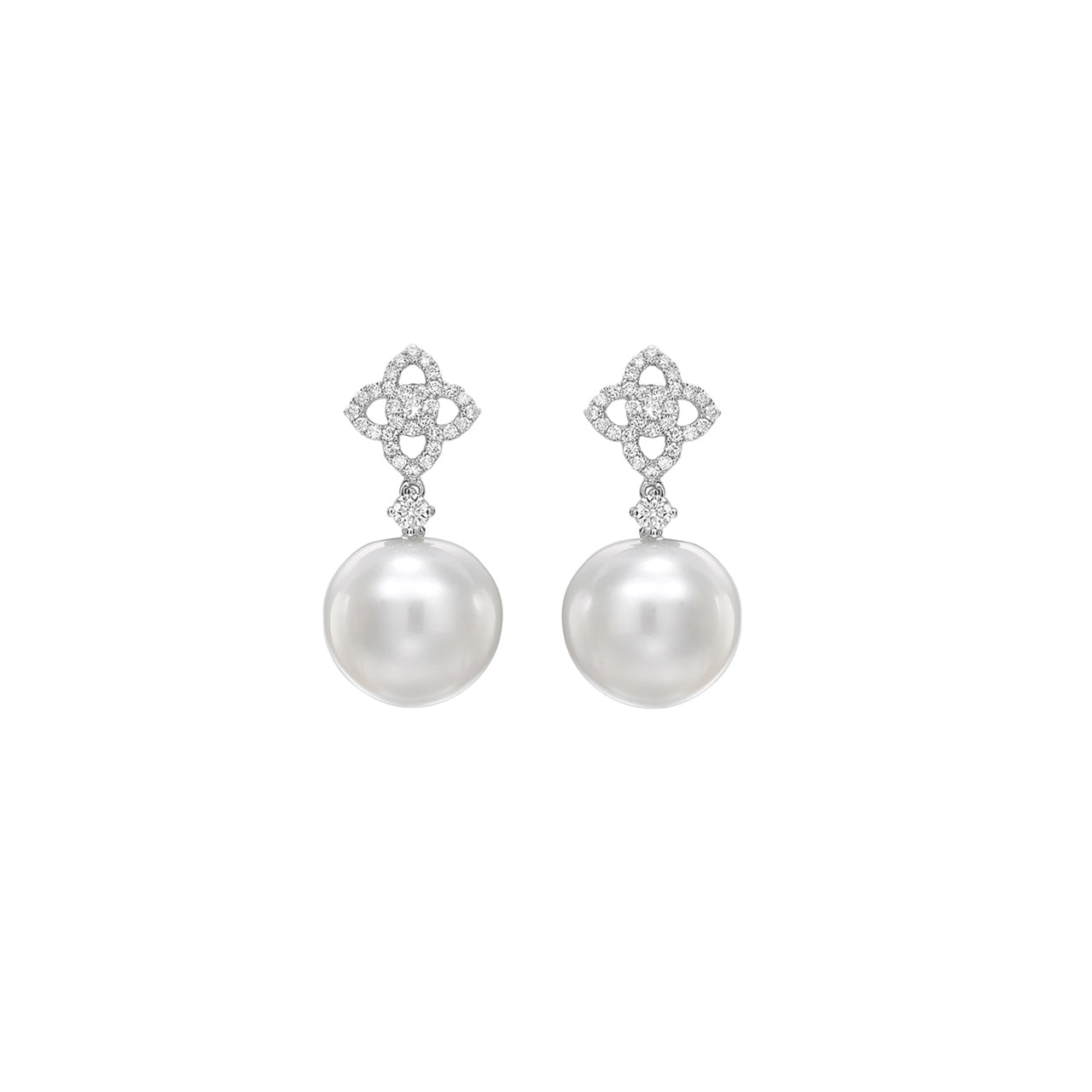 KIKI MCDONOUGH
Pearl White Gold and Diamond Flower Drops
Click to buy
Kate Middleton and Kiki McDonough jewellery:
Kiki McDonough is known for using vivid gemstones in her jewellery. Her timeless designs are versatile: you can wear them to work, on errands and to dinner. It's clear that Kate is a fan: she owns over 20 pieces by the designer. Below, a few images of Kate wearing Kiki McDonough jewellery-see all listed on this page.