Kate Middleton wore this warm camel-coloured sweater to visit Lancashire in January 2022. It's the Éloise turtleneck sweater in camel brown by Iris & Ink.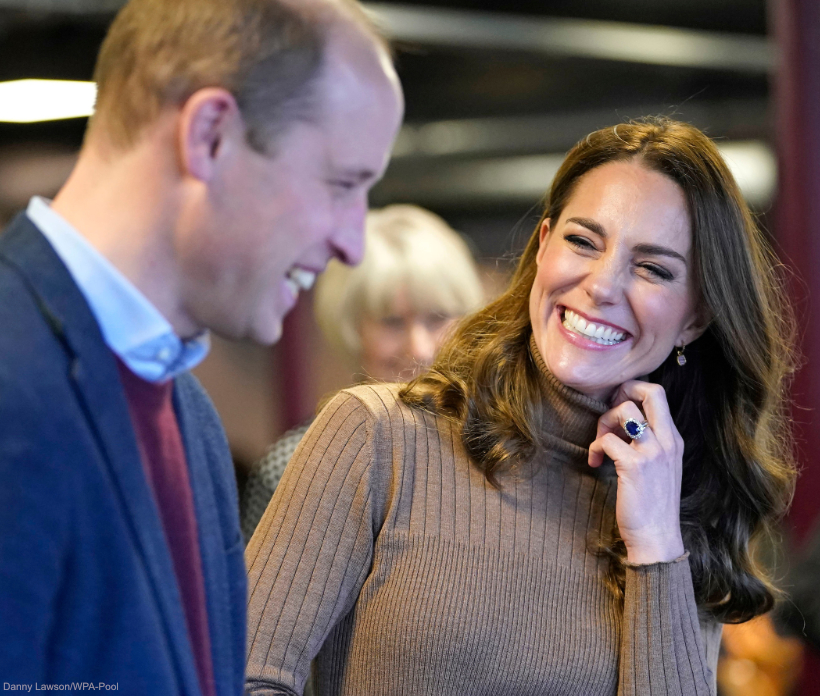 Kate chose an all-brown look for the visit, pairing the knitted sweater with a matching skirt by the same brand and coordinating boots.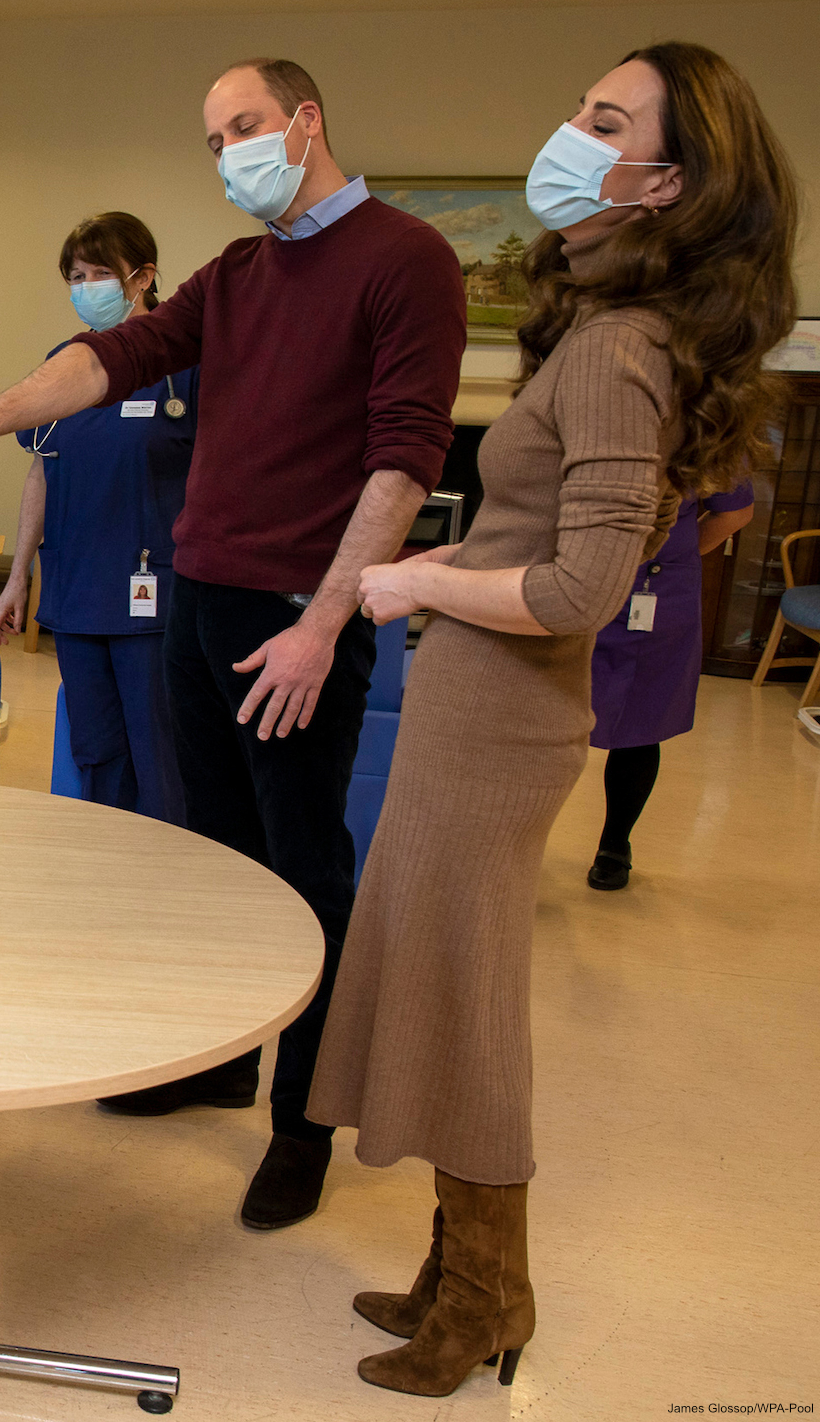 On top, she wore a camel-coloured coat by Massimo Dutti. Chic!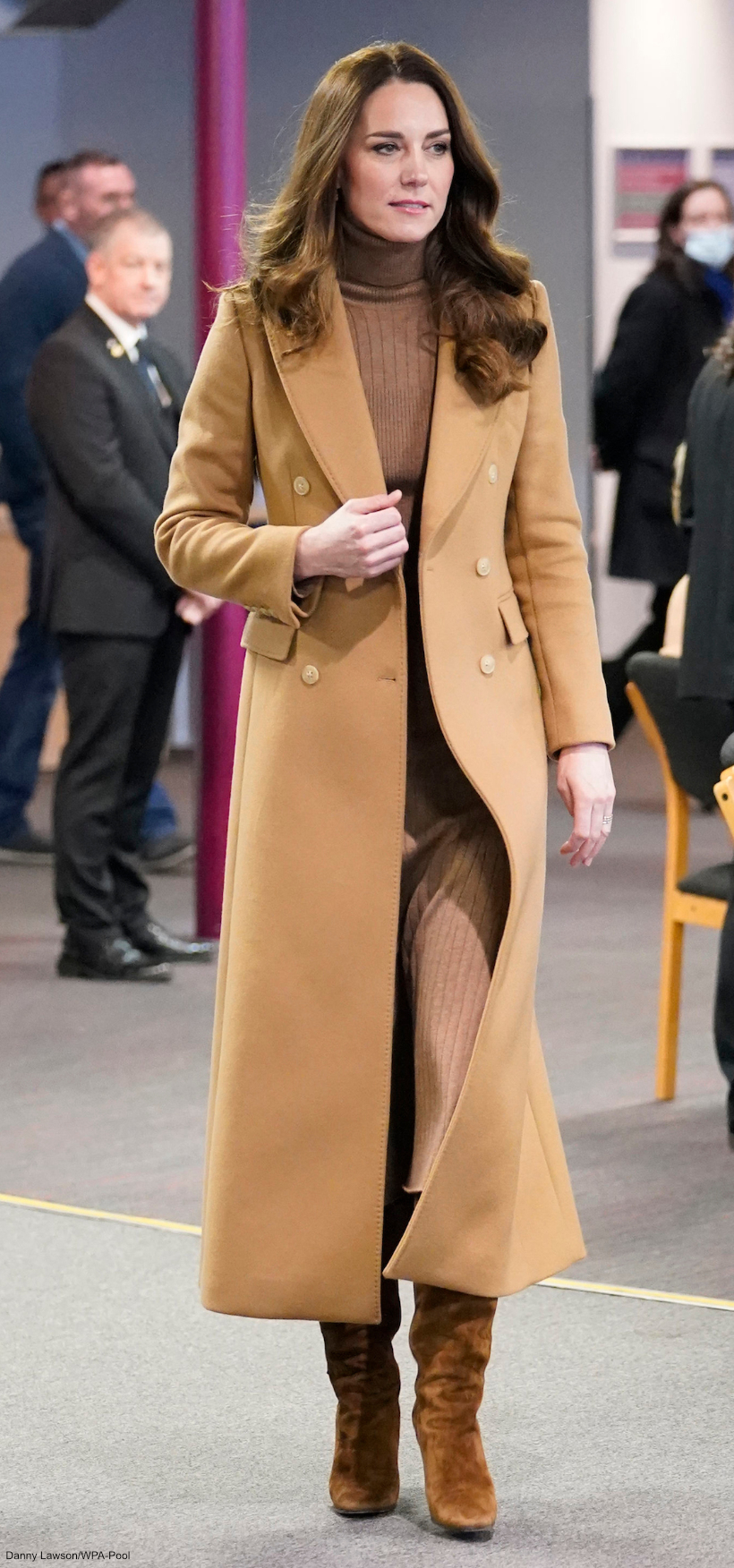 About the Iris & Ink Eloise sweater:
This rich camel brown mid-weight knit is made from a blend of soft and warm merino wool (which explains why Kate chose the piece; her visit took place on a cold winter's day) and elastane for stretch. The sweater features a gentle ribbing throughout, which a more pronounced section at the top and on the sleeves. This change of design provides a gentle contrast to the garment.
The piece is made in Italy.
Considered collection:
The knitted sweater is from The Outnet's Considered Edit. The garment is made from "lower-impact materials" according to the brand: the merino fibres have been sourced from farms with animal welfare top of mind. The farms "take a progressive approach to managing their land, practice holistic respect for its sheep and respect animal welfare. You can enjoy your new find in good conscious knowing the planet and its sheep have not suffered from its production."
Kate's on-trend!
"Brown is the new black", declared The Zoe Report at the end of 2021. The online magazine had noticed a new phenomenon: a slew of street stars, Instagram influencers and celebrities dressing in brown: some stepping out in just a pop of the colour, others—like Kate—clad top-to-toe in their preferred shade.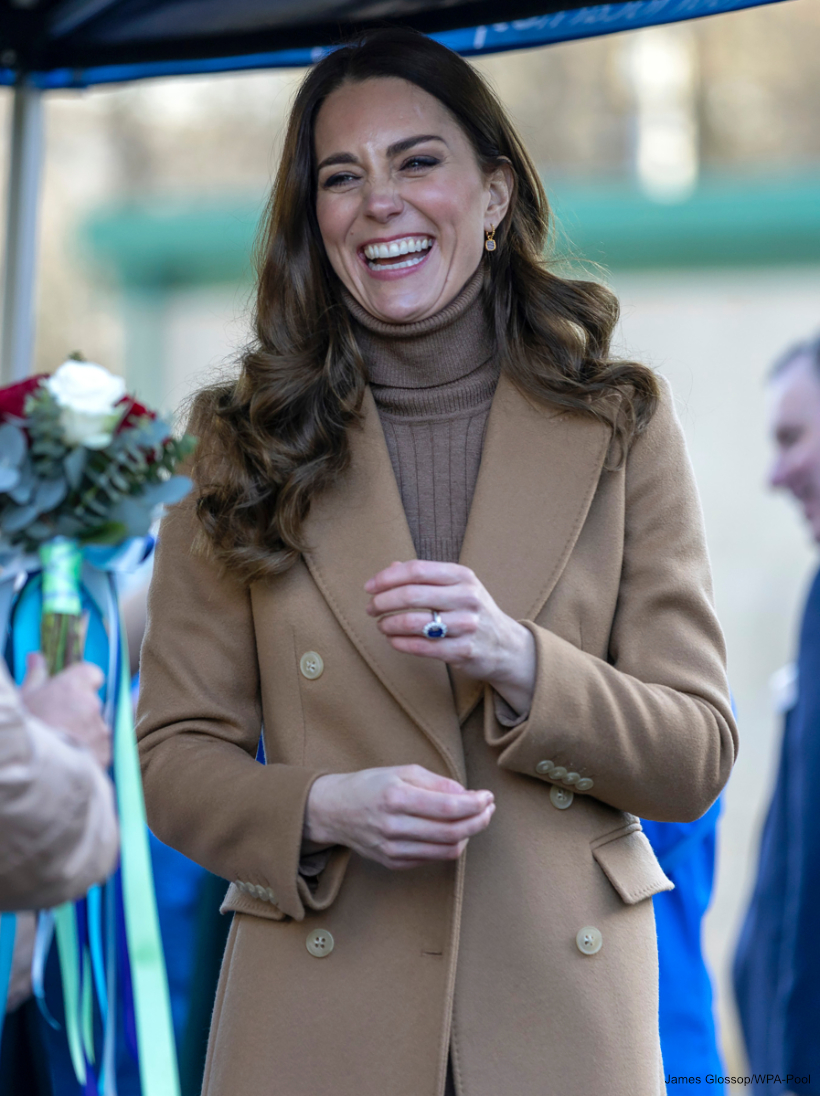 Kate owns the same sweater in green!
Kate clearly likes her Iris & Ink Eloise sweater, she owns it in green too! She wore the sweater with the matching skirt for a video released to mark Remembrance Week in 2021.
About Iris & Ink:
The Outnet launched Iris & Ink in 2012. The brand is known for its simple-yet-stylish refined aesthetic.