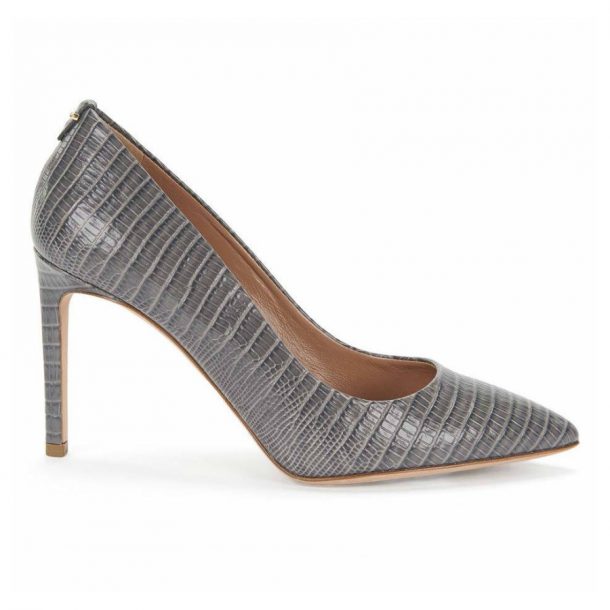 In November 2016, the Duchess of Cambridge (Kate Middleton) debuted a new pair of grey pointed court shoes to an event at the Natural History Museum in London.  She wore the Staple P90-L pumps in grey by Hugo Boss.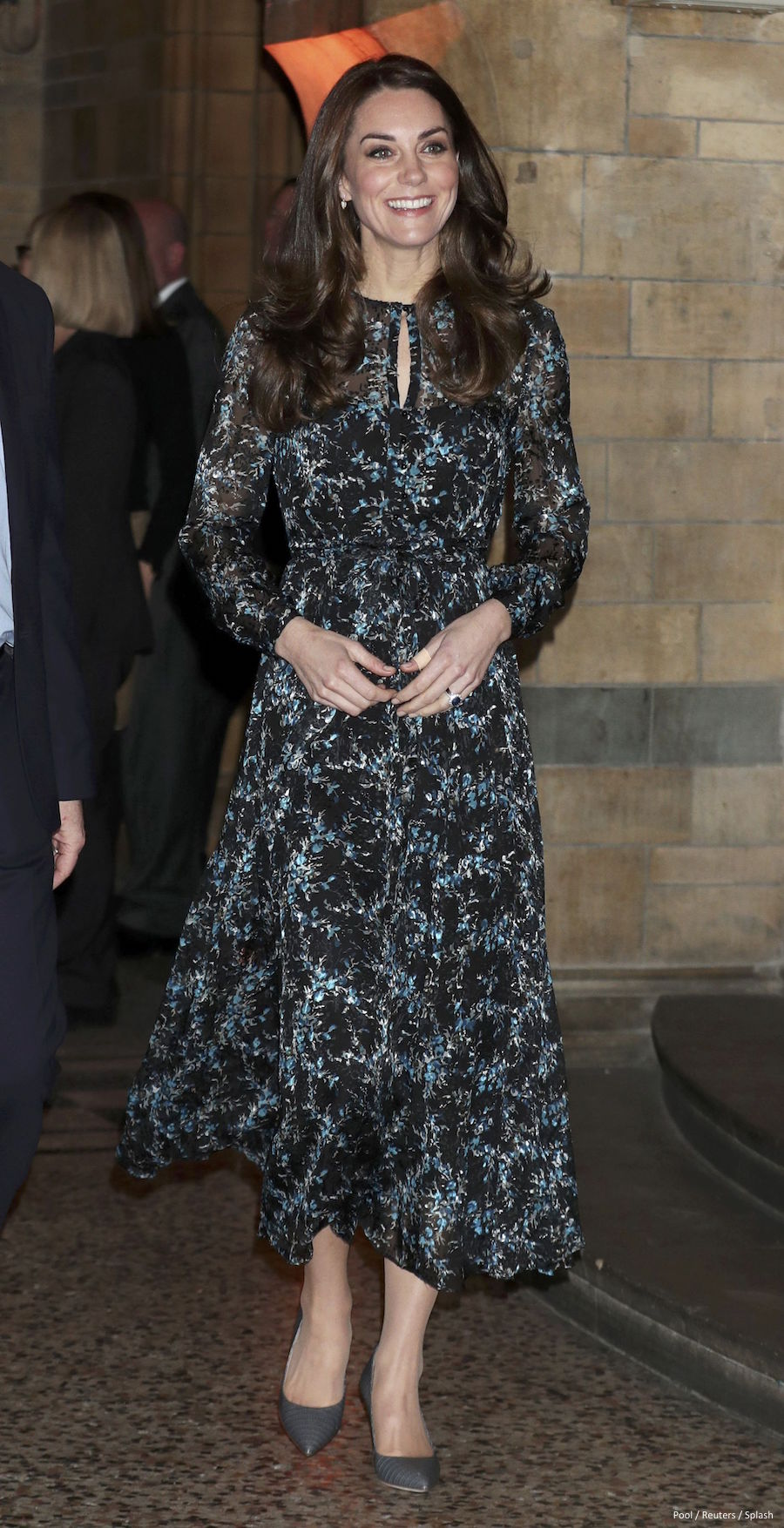 About the Hugo Boss pumps:
The official style description on Hugo Boss's website is "pumps in embossed leather with a kitten heel 'Staple P90-L'.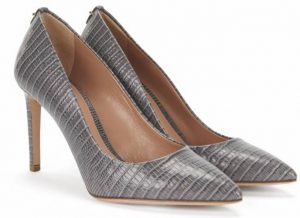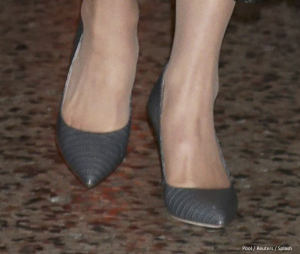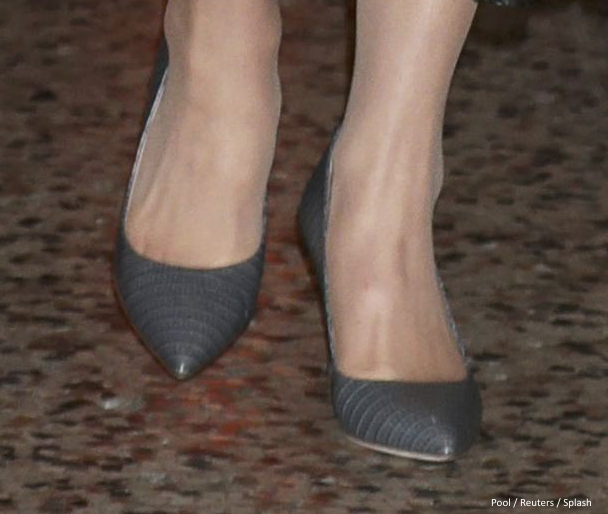 They £315 shoes have a 9cm heel, a leather upper, a leather insole and a leather sole.
Here's how the shoes are described on the company's website:
" These Italian-made BOSS pumps impress with the clarity of their design. Exquisitely shimmering leather and innovative embossing define their elegant look, and the branded bar-shaped ornament at the heel provides a sophisticated accent. Beautiful women's shoes that give feminine outfits a certain 'je ne sais quoi'."
Kate wore the shoes in the 'Anthracite' (grey) colour option.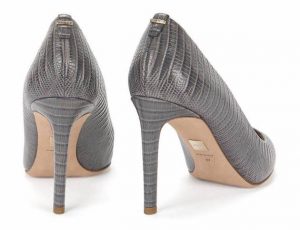 Buying the grey Hugo boss pumps:
Sadly, the Hugo Boss pumps are no longer available to buy.
However, the company do sell the shoe in other colours (see below).
Buying in other colours:
The Staple P90-L is still available in pink for £315.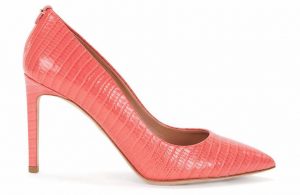 Hugo Boss also sell the Staple P90-S style. It appears to be exactly the same shoe, it's just made from suede instead of embossed leather. That comes in four colours, black. pink, orange and beige.

There's also the Staple P90-CN style. Again, they appear to be exactly the same shoe with a different colour/finish on the leather.