Kate Middleton wears Holland Cooper's Double-Breasted Blazer in black twill.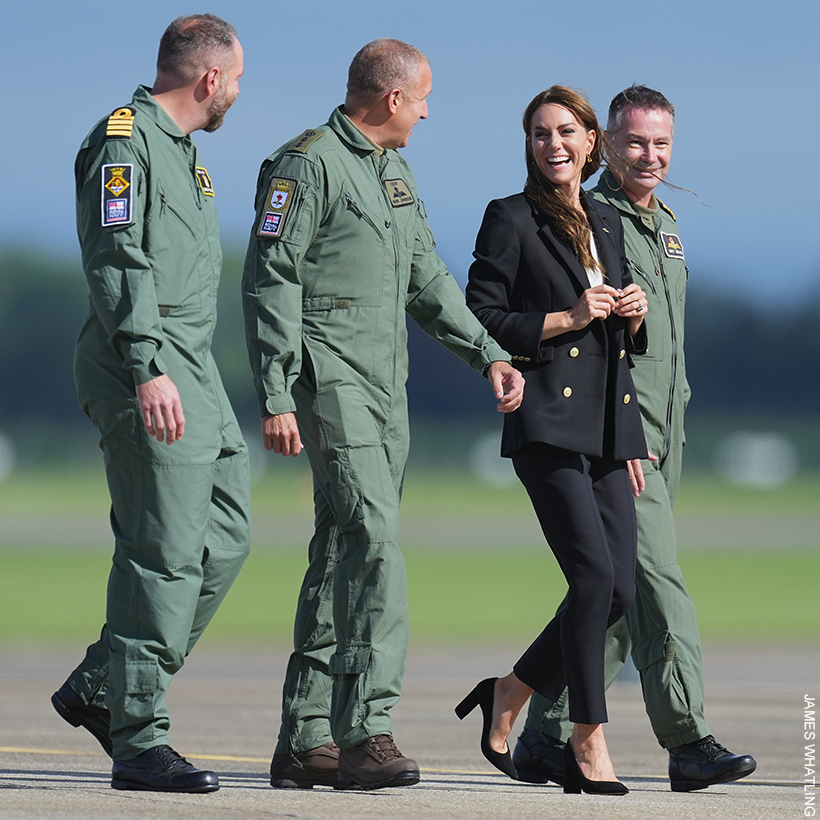 She's worn the garment on two public occasions. First, during a trip to Scotland in May 2021, where she visited St. Andrews University and the quaint village of Pittenweem. Most recently, she donned the blazer for a visit to the Royal Naval Air Station Yeovilton in September 2023.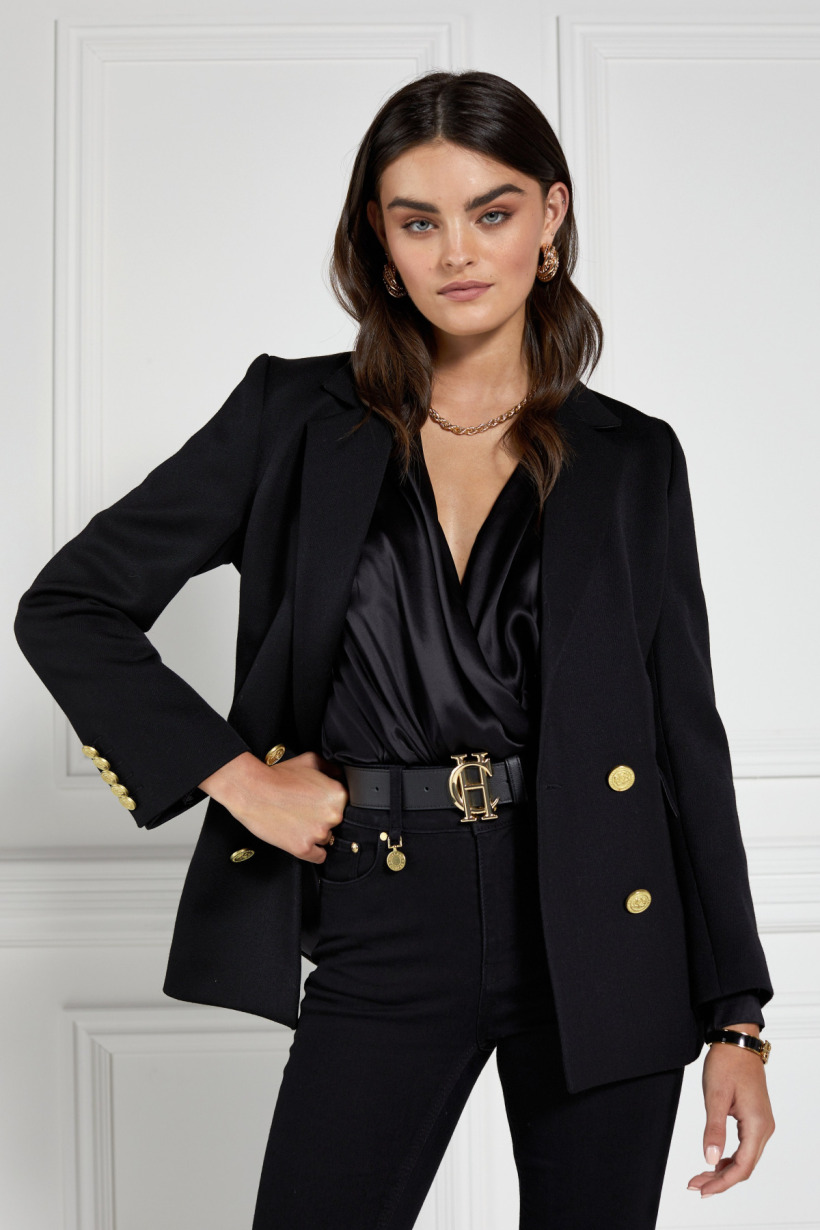 About the Black Double Breasted Blazer:
This longline blazer is the epitome of British tailoring, meticulously hand-cut and made in England. Fashioned from 100% UK-woven wool, the double-breasted silhouette is sharp whether worn open or closed. It features two hip pockets, luxury satin lining, and Holland Cooper's signature gold buttons on the front and cuffs. The piece also comes with a complimentary HC garment bag, elevating the unboxing experience.
Fits true to size, so no guesswork there. With its slim fit and mid-weight, non-stretchy fabric, it effortlessly blends comfort with style.
Buying the Blazer:
HollandCooper.com – RRP £549
Does Kate Middleton wear anything else from Holland Cooper?
Absolutely. The Princess of Wales seems to have a soft spot for Holland Cooper. From the Fair Isle knit sweater to blazers and coats, she clearly appreciates the blend of heritage and contemporary styles that the brand offers.
About Holland Cooper:
Holland Cooper is all about British luxury. The brand specialises in combining traditional heritage fabrics with a modern design perspective. If you're into pieces that evoke a sense of timeless British elegance, this is a brand you'll want to watch.
There you have it—a blazer that transitions effortlessly from season to season, fitting for a princess and perfect for those of us aiming for that royal style.