In January 2017, the Duchess of Cambridge (Kate Middleton) visited the EACH hospice in Quidenham, Norfolk.  She wore a white blouse by French designer Gerard Darel.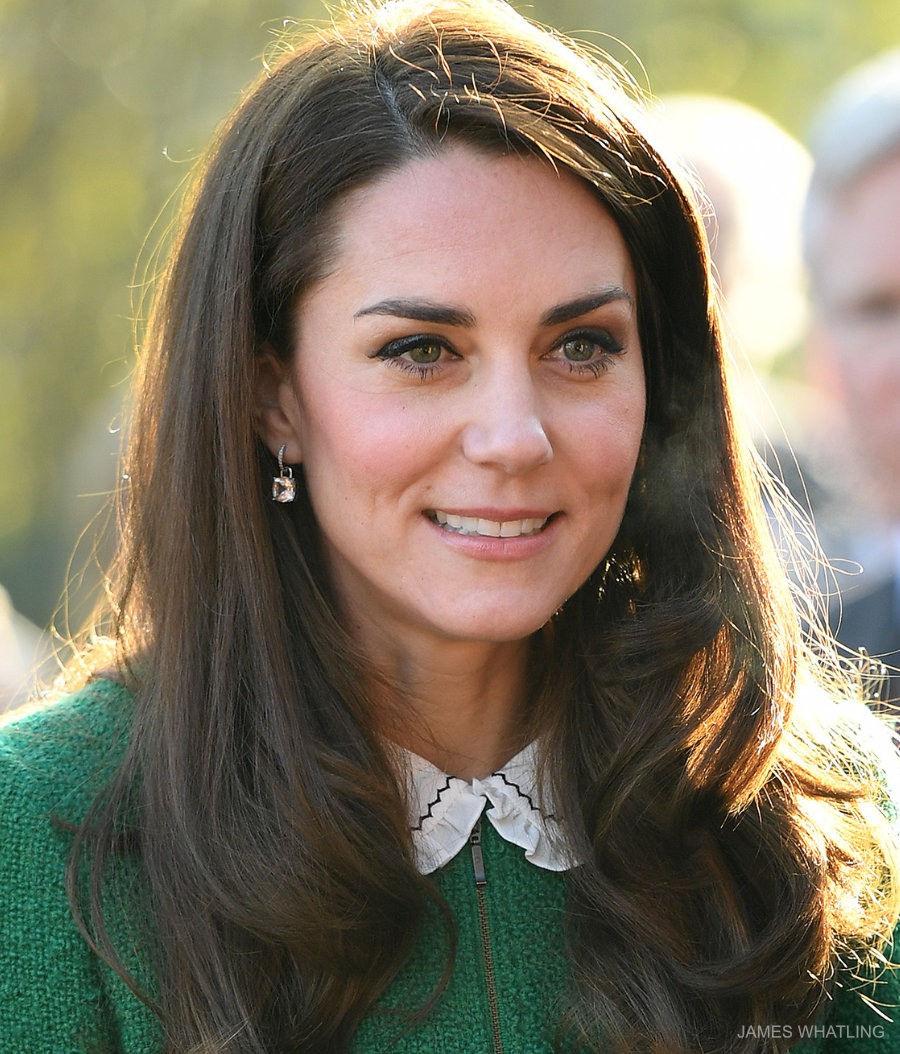 Kate also wore the blouse to record a video in support of Children's Hospice Week 2017.
About the Josephine Blouse:
The Josephine blouse is made from ecru coloured silk and features contrasting zigzag embroidery. There's also a removable black ribbon tie under the collar.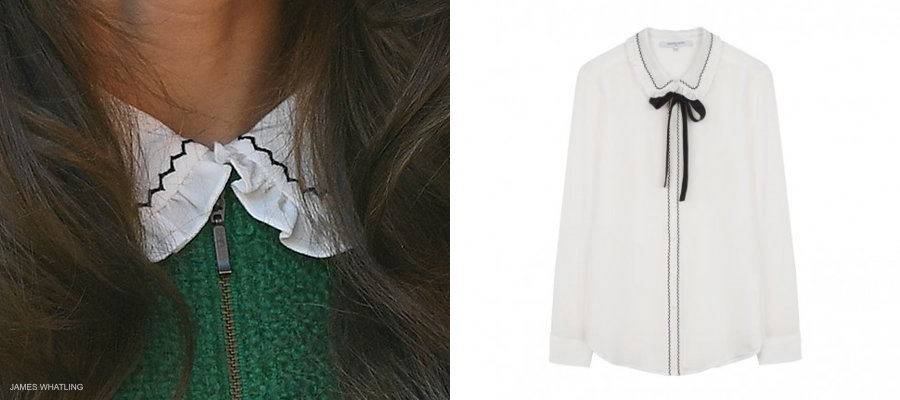 The shirt sold for €185 at GerardDarel.com, before going on sale at €92.50  Sadly, Kate's blouse is now sold out.  If you want to copy Kate's exact look, try eBay. We've also listed a few similar options below.