In January 2021, the Duchess of Cambridge (Kate Middleton) took part in a Zoom video call with Holocaust survivors and youth ambassadors from the Holocaust Educational Trust.  In a video of the conversations released to mark Holocaust Survivors Day, Kate wore a grey knit sweater by Alexander McQueen.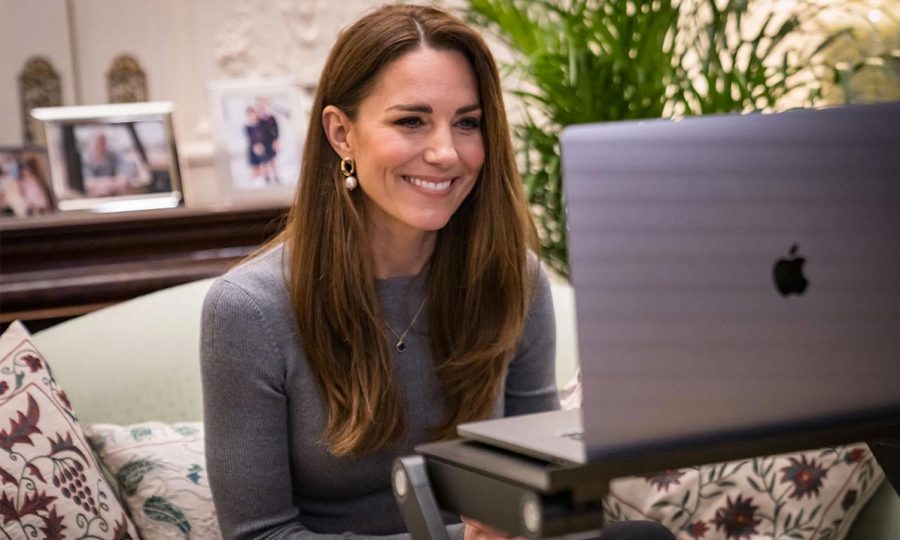 About the grey top:
The grey top is made from 100% wool finely knitted into a gently ribbed fabric.  It features a vertical panel that runs down the front, long sleeves, a round neck and a keyhole detail on the back.
Buying Kate's McQueen sweater:
Sadly, the piece is now sold out. 
Kate Middleton wearing Alexander McQueen:
If you follow Kate's style, you'll know how often Kate turns to Alexander McQueen for her clothing. For the uninitiated, it's often! Kate has plenty of items from the design house in her work wardrobe. Here's just a selection: