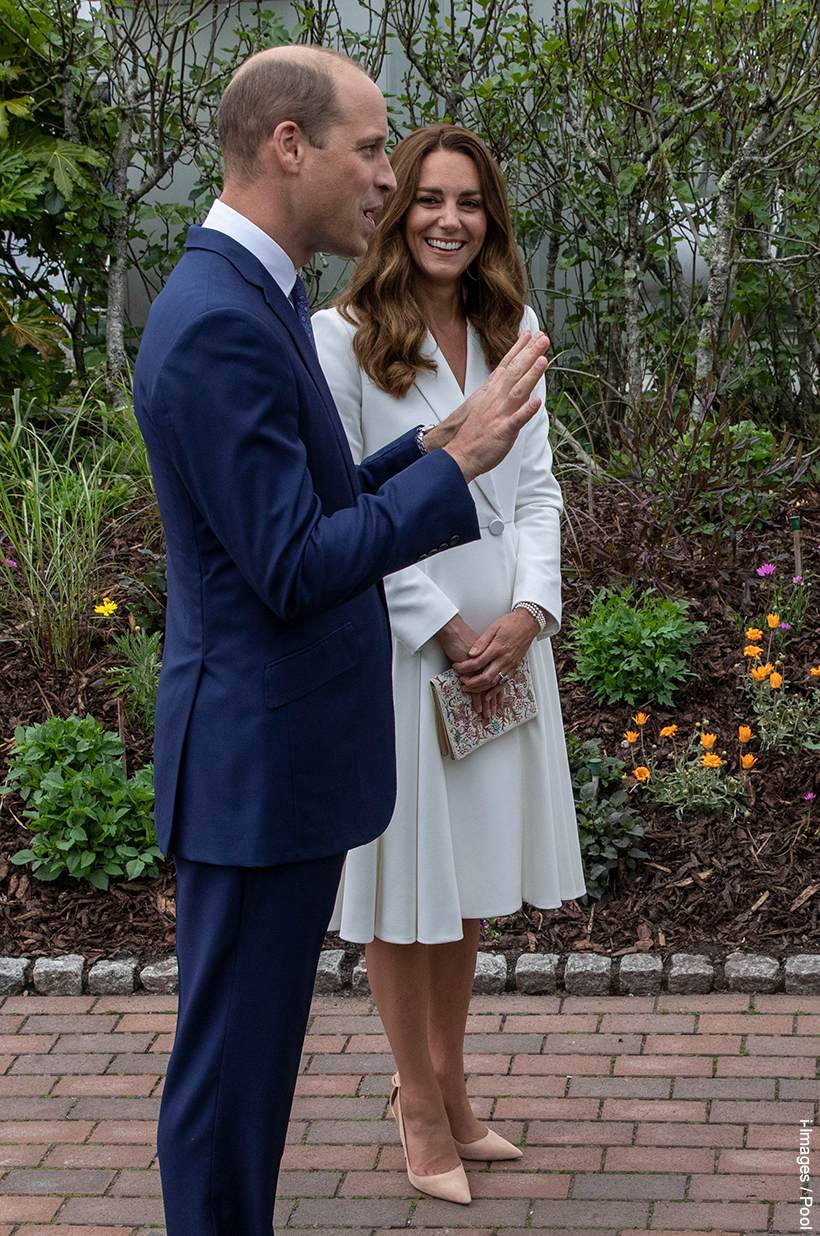 Friday, 11th June 2021—The Duchess of Cambridge (Kate Middleton) joined The Queen and other royals at the G7 Leaders' reception at the Eden Project in Cornwall.
Then, Kate, The Queen and The Duchess of Cornwall attended a second reception to thank local volunteers for arranging The Big Lunch, which will form part of The Queen's Platinum Jubilee celebrations in 2022.
Kate's outfit:
Kate wore a white coatdress to both receptions. Some media outlets report it is from Alexander McQueen.
She carried her Josef Point de Beauvais clutch bag and her Robinson Pelham Aspen earrings, both seen previously. She also wore her three-strand pearl bracelet that once belonged to Princess Diana.
She wore a new pair of shoes, they look like the Aquazzura Bow Tie 105mm pumps in blush suede.