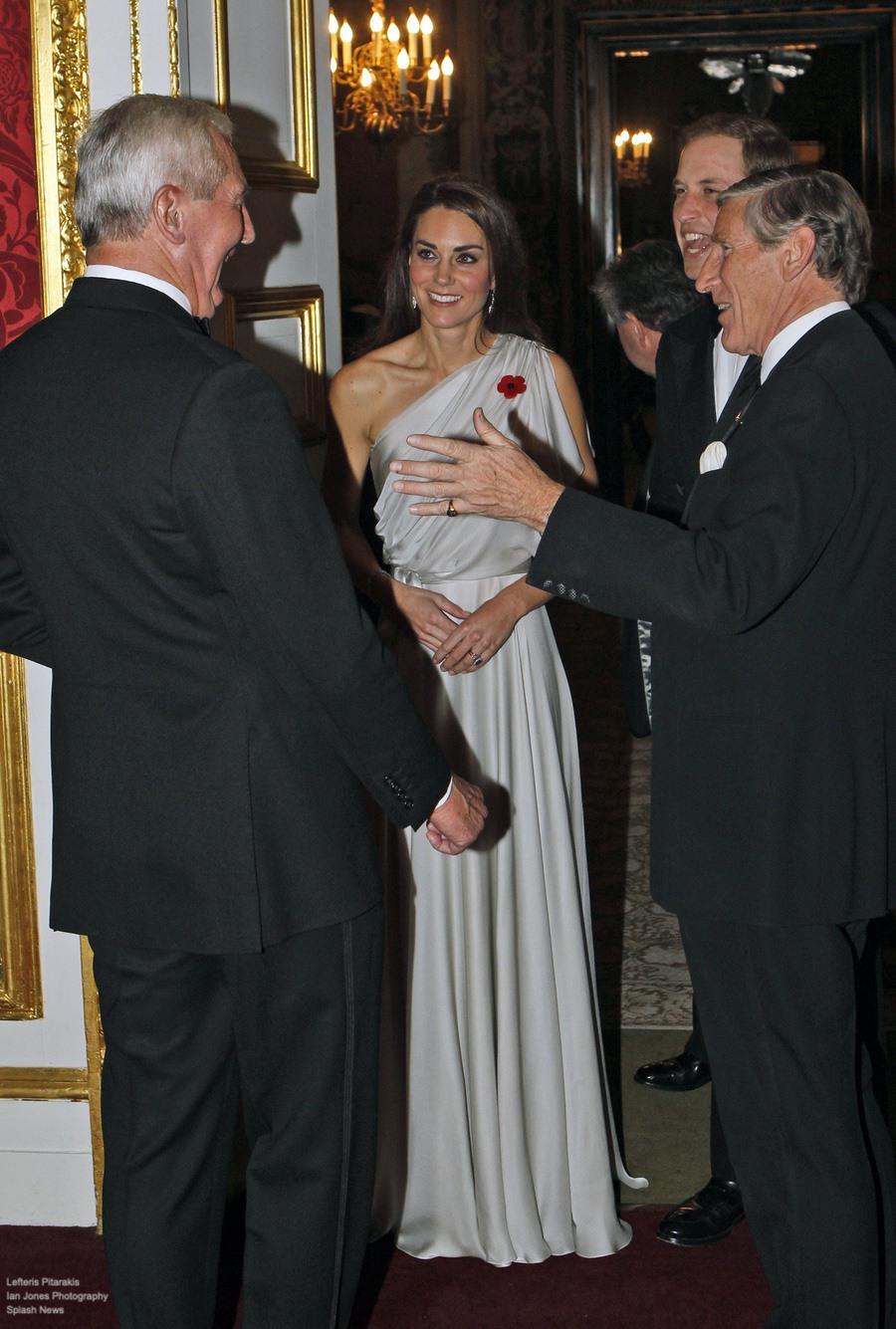 Thursday, 10th of November 2011—The Duchess of Cambridge (Kate Middleton) joined her husband at a dinner and reception held at St. James's Palace in aid of the National Memorial Arboretum (NMA) appeal.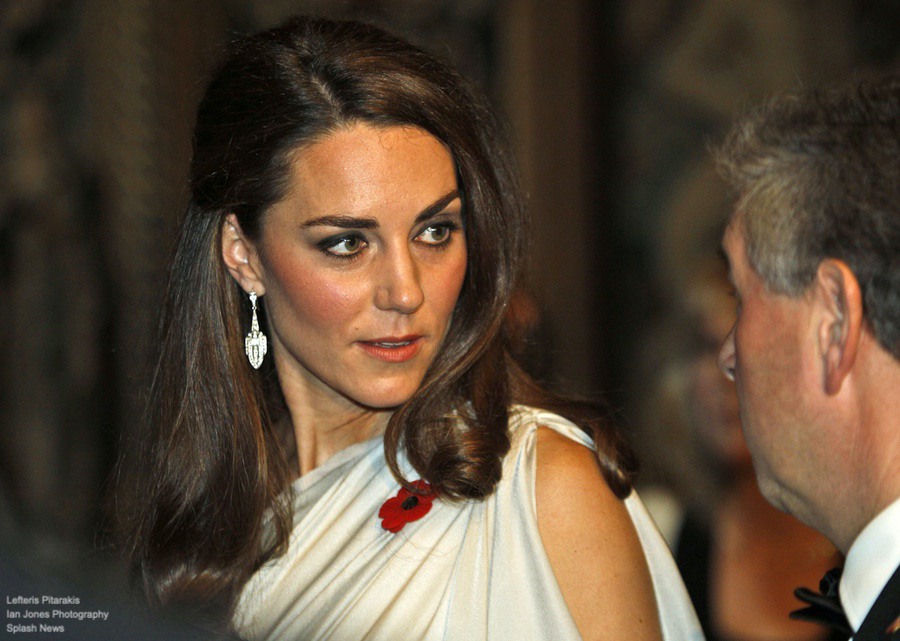 The NMA is a charity and 150-acre visitor site on the edge of the National Forest in Staffordshire. It is part of the Royal British Legion and exists to ensure that the unique contribution of those who have served and sacrificed in conflict are never forgotten. The Arboretum welcomes hundreds of thousands of visitors each year and provides a space to celebrate lives lived and commemorate lives lost. Each year around 250 events take place at the Arboretum, from small intimate services of Remembrance to set-piece events like Armistice Day, Remembrance Sunday, summer proms and Armed Forces Day.
The appeal sought to raise £12 million in funding to ensure facilities can be provided for widows, families, comrades and the public, turning the NMA into a world-class Centre for Remembrance.
In 2009 an appeal was launched with His Royal Highness the Duke of Cambridge as its patron to raise money for a new Remembrance Centre to prove a befitting gateway to the Arboretum, to tell the story of Remembrance, and provide suitable visitor facilities. Opened in 2016, the Remembrance Centre is now a busy, atmospheric hub in which we welcome over 300,000 people annually.

NMA
Kate's outfit:
Kate wore a silver off-shoulder asymmetric gown by British designer Jenny Packham. The dress was made from chiffon satin material.
Above, we show a near-identical dress by the designer in the 'flame red' colourway. It sold at Stylebop for $2130 (now sadly out of stock).
Kate paired the dress with a stunning pair of art deco-style earrings from Beaut Jewellery. The style name is Eva/Ava. Beaut describe the earrings as 'royal vintage-style'. They're sterling silver and set with paste stones, hung from 9ct gold hoops. They're handmade in London.
In 2020, the earrings are still available to purchase. They cost £195.
When Kate wore the earrings in 2011, they were exclusive to Jenny Packham. Beaut has since chosen to make them publicly available as part of their collection. You can shop the earrings here.
Finally, Kate wore her Jimmy Choo Vamp sandals. (Pictured below during a prior engagement).
The champagne glitter sandals feature crossover straps, a 5.5-inch heel, a 1-inch platform and a gold-tone buckle stamped with the Jimmy Choo logo. The shoes retailed at Net-A-Porter.comfor $360 USD / £135 GBP.