On day four of the Royal Tour, the Duchess of Cambridge (known as Kate Middleton) wore a pink and black embroidered smock dress from British highstreet brand Topshop.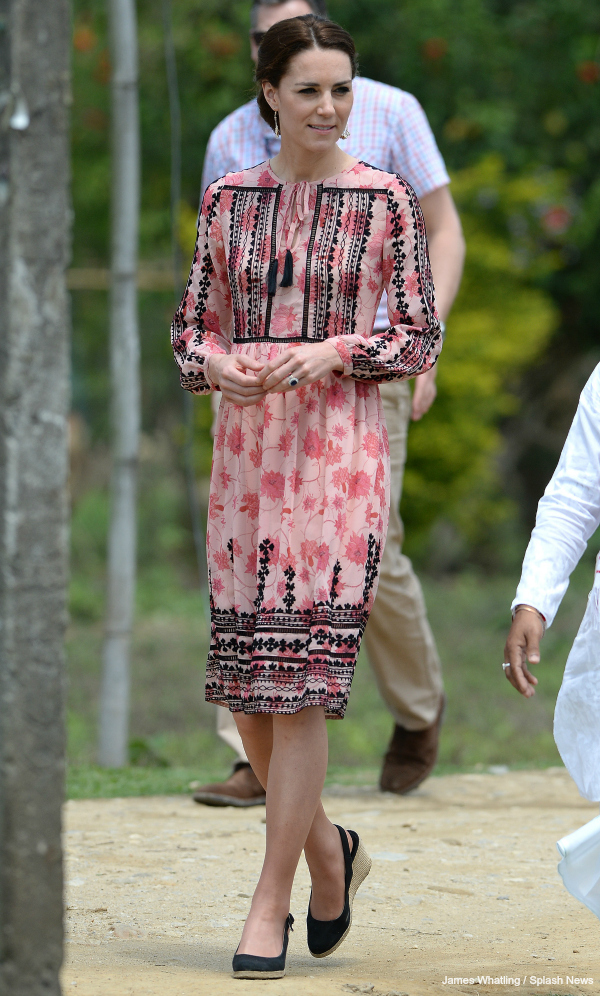 She paired the dress with her Pied-A-Terre wedges and a pair of gold coloured earrings from Accessorize.
About the Topshop embroidered dress:
The pretty pink boho-style smock dress features long sleeves, a fitted waistline and a keyhole neckline with ties/tassels.  The dress has dark pink flowers printed on a lighter pink background with black embroidery detailing.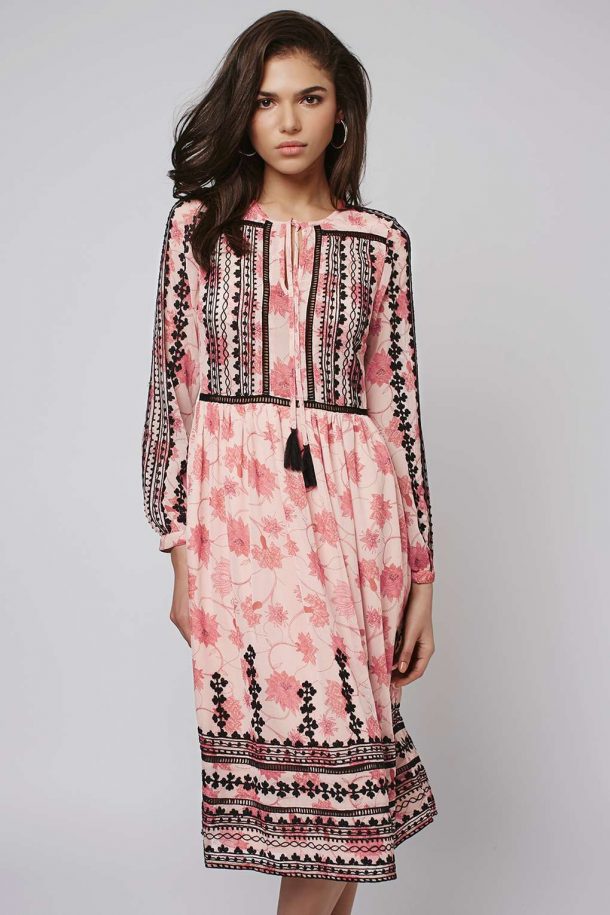 The pink and black embroidered dress is midi-length, hitting just below the knee.
The dress sold for £75 at Topshop and $140 USD at Nordstrom.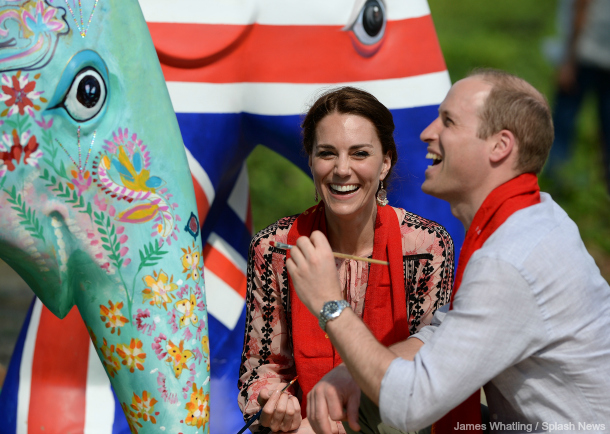 This is how Nordstrom described the Topshop dress:
"Boho-chic details define a midi-length dress in a pink-tone print accented with black embroidery, including open ladder-stitch insets. Tassel-tipped ties hang from the keyhole neckline."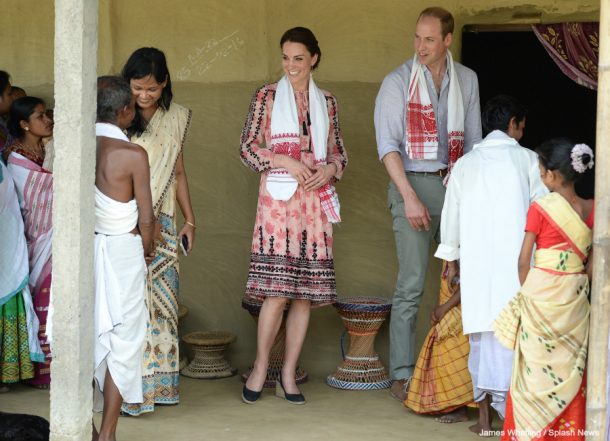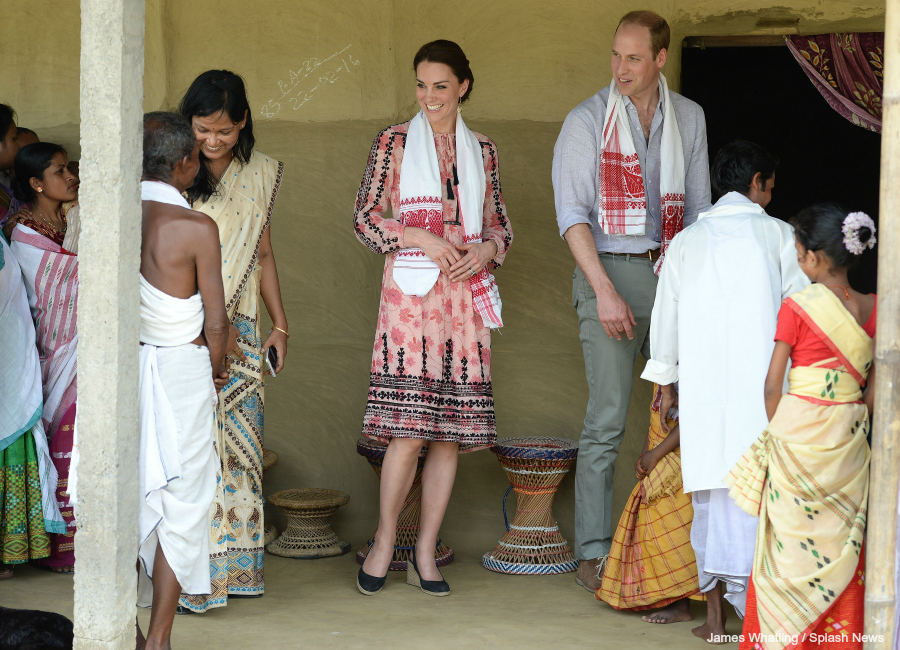 Where to buy the TopShop dress:
Sadly, the dress is now sold out at TopShop.  The only place you'll find it is on eBay.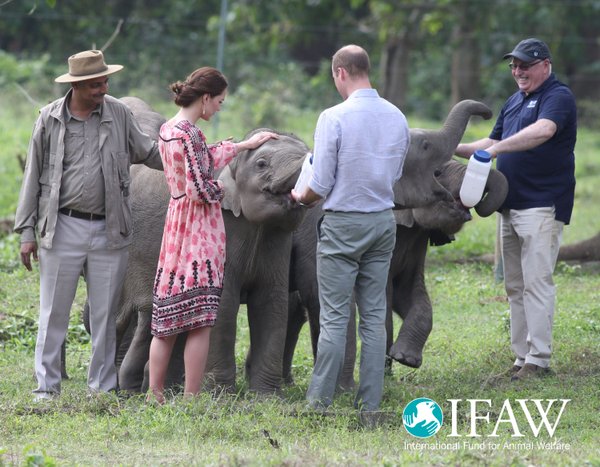 Updated for 2017:
Topshop have re-released an updated version of the embroidered dress.  It comes in a darker burgundy colour with lace-up detailing on the front.  Click here to view.
Kate Middleton wearing Topshop:
The Duchess regularly wears clothing from Topshop.  Below, Kate is wearing a black and white dress from the brand during a visit to the Child Bereavement UK charity.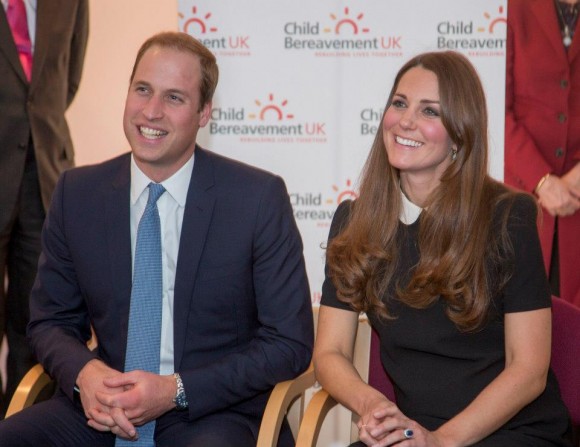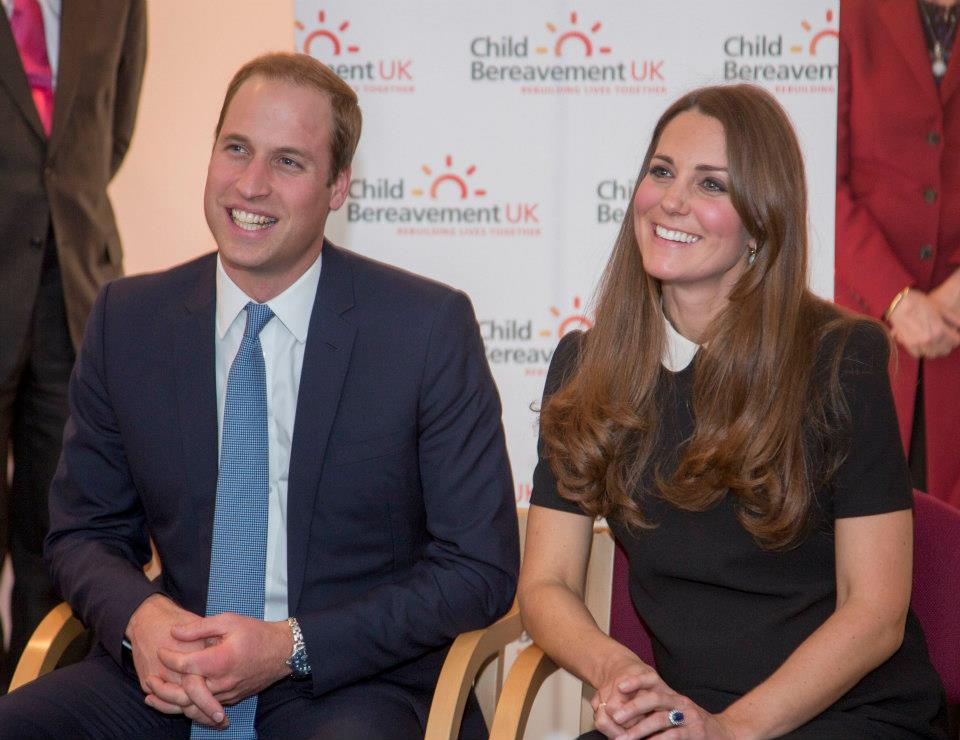 Here's another picture of Kate wearing Topshop.  She wore their polka dot print dress to the Harry Potter and Warner Bros. studio tour in April 2013.