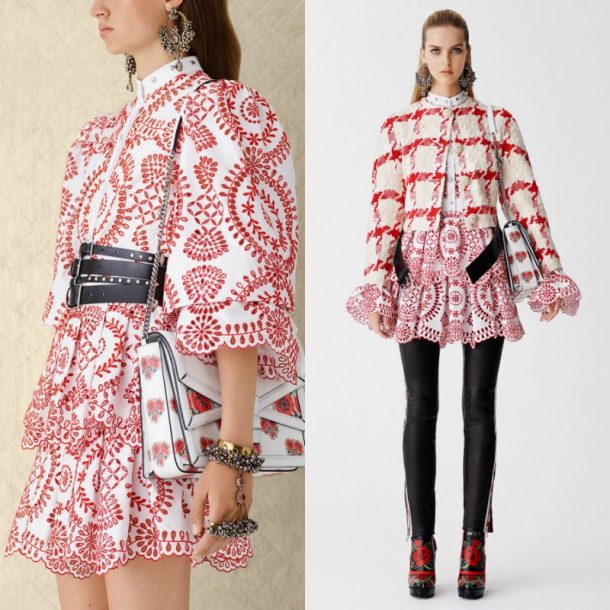 In September 2016, the Duchess of Cambridge (who is still often referred to by her maiden name, Kate Middleton) chose a white and red dress for a visit to Vancouver in Canada.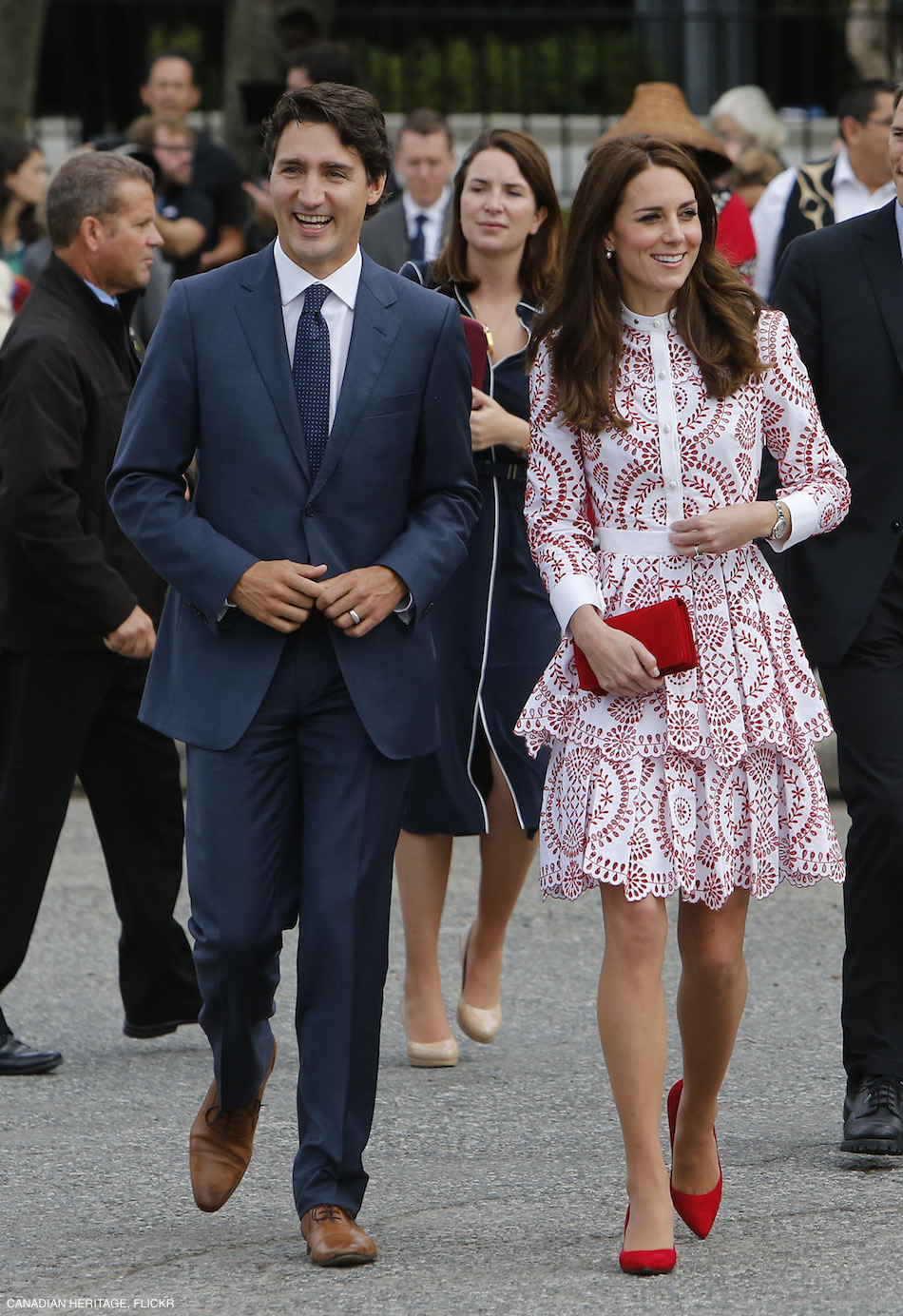 Reporters covering the Royal Tour confirmed Kate's dress is by Alexander McQueen.
The ensemble appeared to be inspired by the host country's flag. 🇨🇦
About the dress:
The bespoke design is adapted from Alexander McQueen's forthcoming Resort 2017 collection.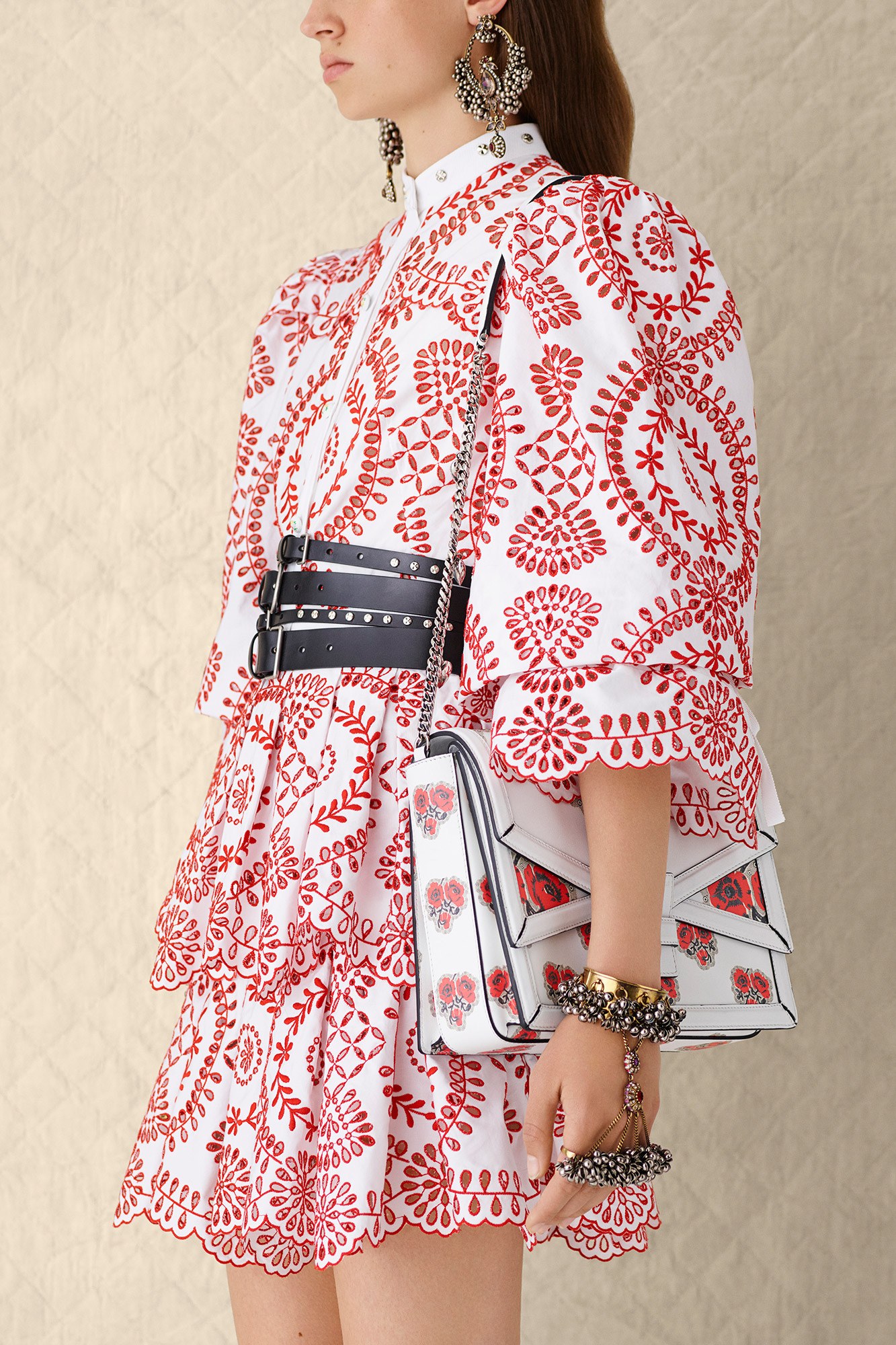 This dress from the resort collection (pictured above) has a shorter skirt and billowed sleeves.  Kate's bespoke McQueen dress featured a knee-length skirt and slim-fit sleeves with white cuffs. See below: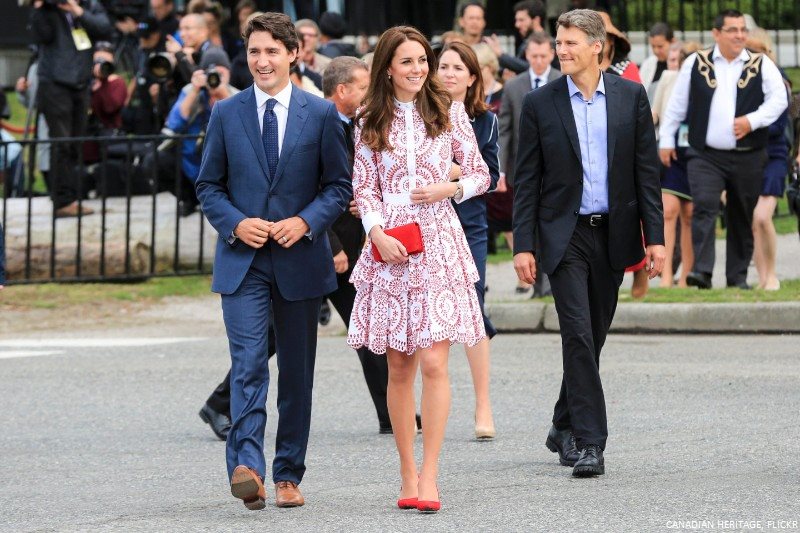 Kate's bespoke dress does share a number of similar features with the Resort 2017 style too.  They both have tiered layers, button detailing, and a mandarin style collar.
This model (below) wears a slightly different version of the dress, with longer, ruffled sleeves: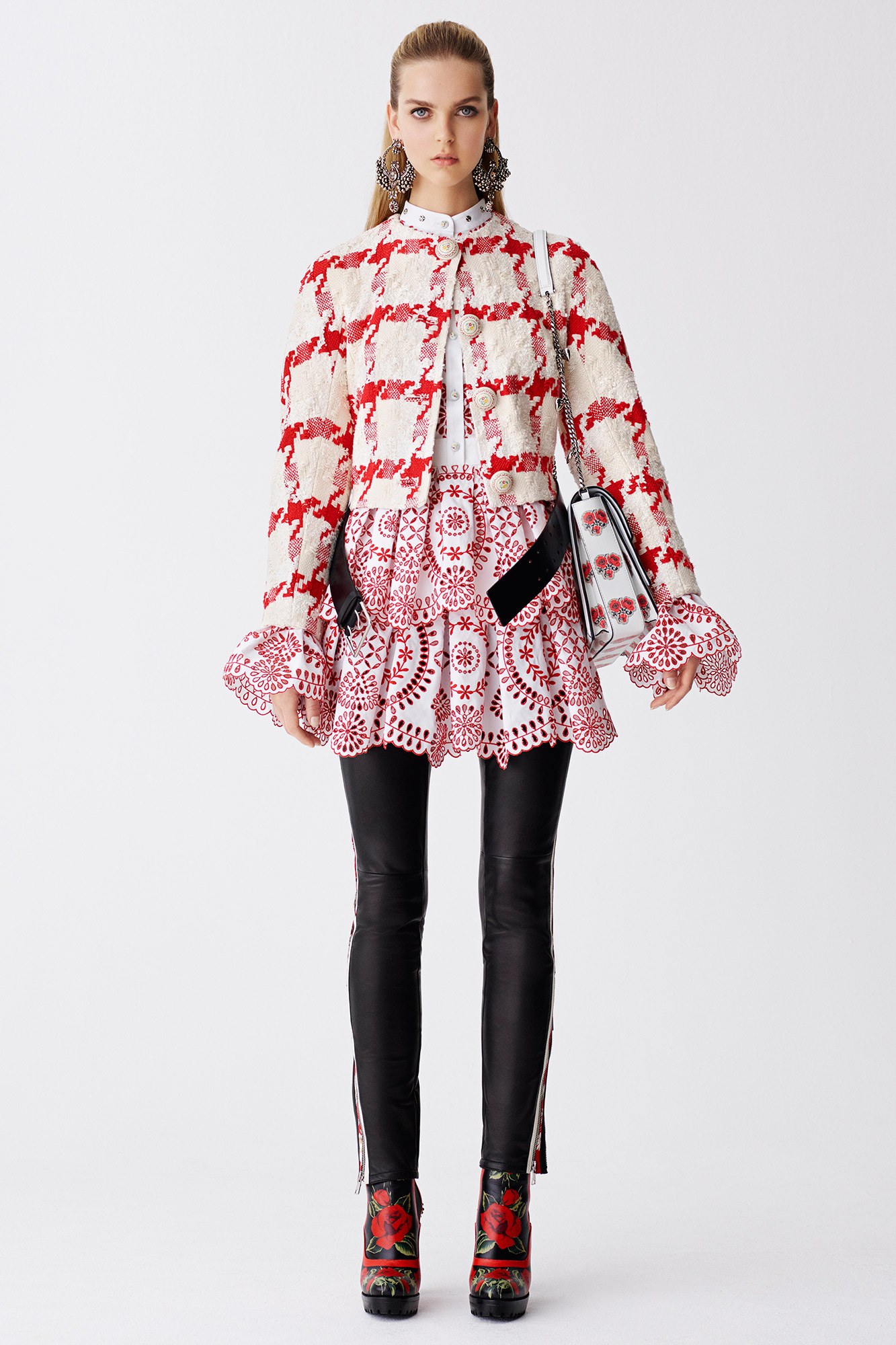 Both Kate's bespoke dress and the Alexander McQueen Resort 2017 dress feature pretty floral print buttons: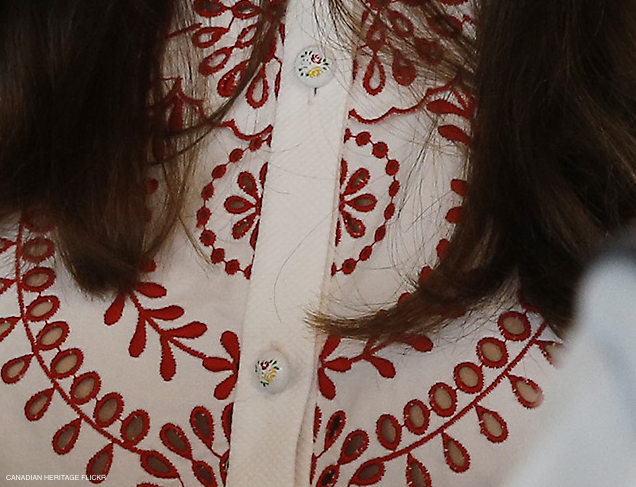 According to the Telegraph, Sarah Burton's Resort 2017 collection is inspired by "the intricately beautiful floral patterns seen painted on gypsy caravans and canal barges in the British countryside."
Where to buy Kate's red & white dress:
This Telegraph article states that the mini length dress with voluminous sleeves will be available later this year.  I'll update this article once it's available to buy.
For now, you can browse a lookbook of dresses in Alexander McQueen's current season collection below:
Kate Middleton wearing Alexander McQueen:
The Duchess of Cambridge regularly wears clothing from Alexander McQueen, especially during Royal Tours. She likes to showcase the best of British design while abroad.
Here's a little look at some of the other McQueen pieces she's worn since joining the Royal Family in 2011:
First, a photo of Kate wearing Alexander McQueen in in Mumbai: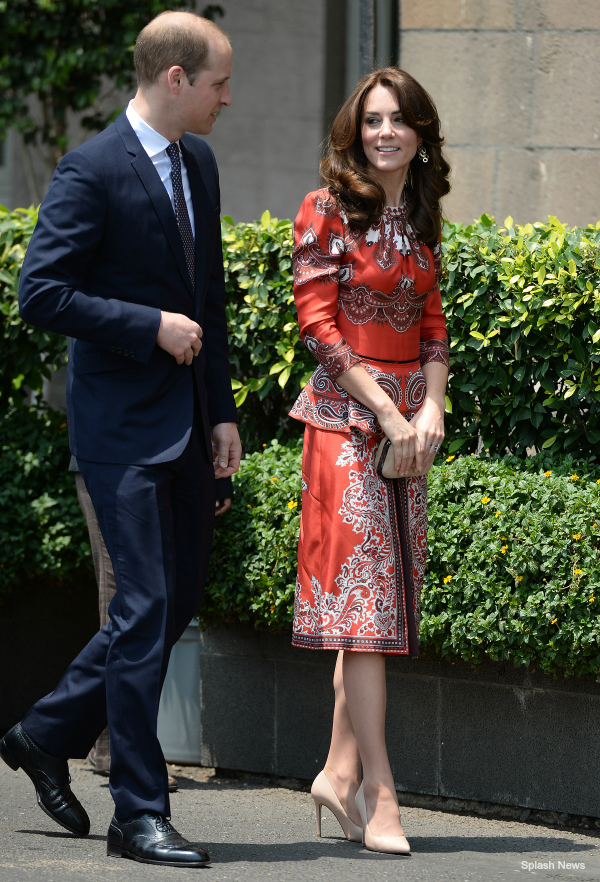 Kate chose Alexander McQueen for the 2011 Canada tour too.  She wore a white sailoresque dress and navy blue heels on day five while visiting Prince Edward Island.