In 2013, Duchess Kate visited Child Bereavement UK with Prince William.  During the visit, she wore a cream-white coat by London-based fashion designer Goat.  Specifically, Kate wore the brand's Redgrave Coat.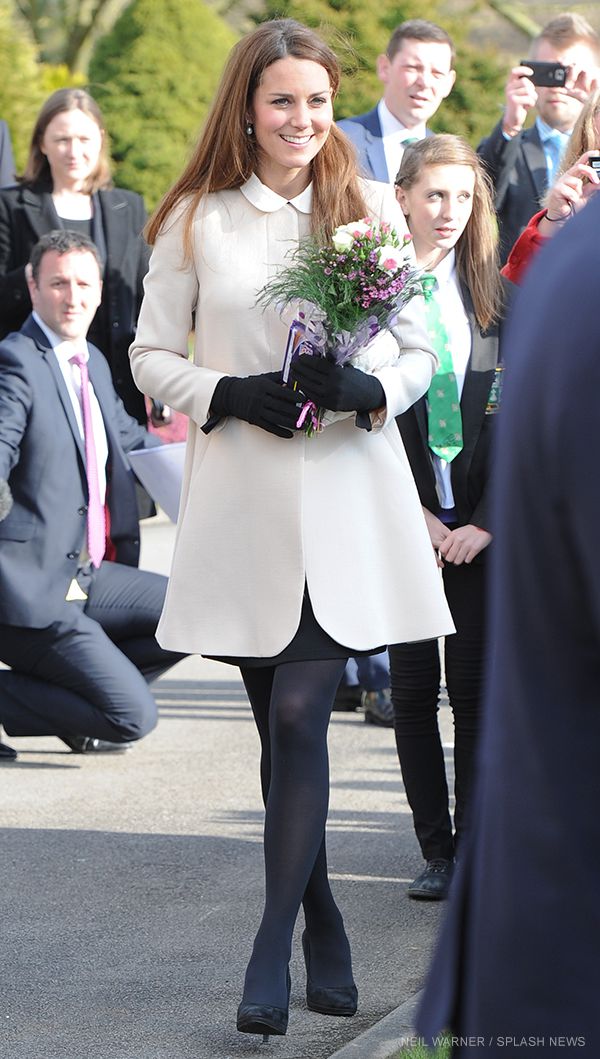 Kate paired the coat with a contrasting black outfit (you can read more about the event and Kate's look here).
About the Goat Redgrave Coat:
The Redgrave coat is a collarless A-line design made from wool.  Here's the description from the Goat website:
The timeless Redgrave Pocket Coat is the coat of choice for royals Kate Middleton and Zara Phillips.  This classically sophisticated coat is A-lined shaped and has patch pocket detail. 100% wool. Fully lined. Dry clean only. Made in Britain.
Kate specifically wore the cream/white coloured Redgrave coat.  But a number of other colours are available.
Where to buy Kate's Goat Redgrave coat:
The Redgrave coat has become one of Goat's staple pieces, every season the brand re-release the coat in a few core colours (and sometimes prints).  They also update the coat in new colour-ways for each season.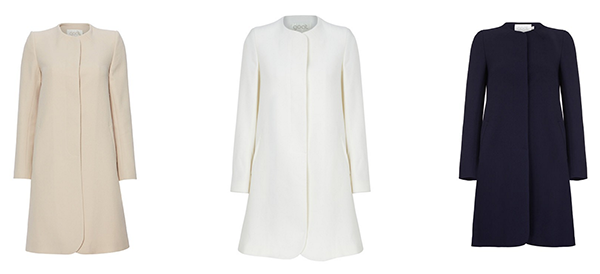 As of March 2016, the Redgrave coat is stocked in cream, dark navy and black.  A longer length version of the coat is available in nude and dark navy.
The coat be purchased in dark brown from The Outnet (with 50% off).
Saks Fifth Avenue also stock the coat in a couple of different colours. Black and Jacquard.
The Redgrave coat has become a cult piece in the collection due to its popularity, thanks to Kate.  Goat previously released the coat in a rainbow of colours for spring/summer 2015.  Here's a graphic from their website showing the different colours that were available –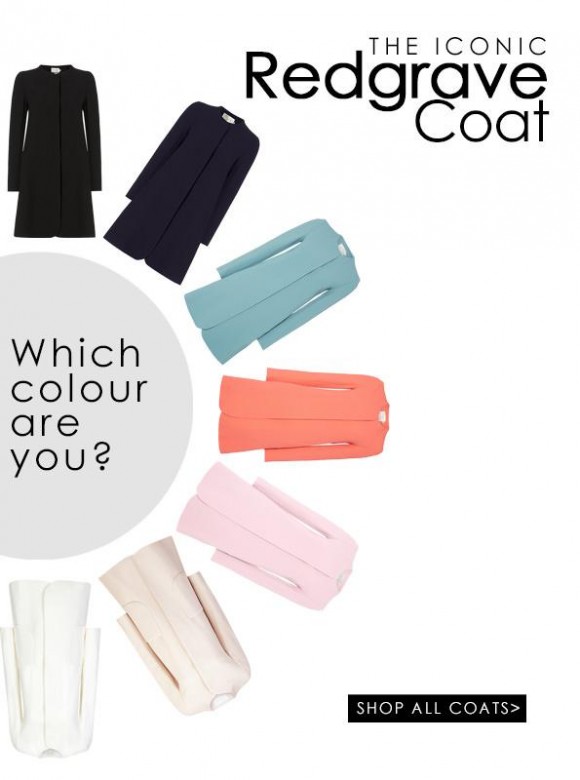 Kate and Goat:
Kate has worn a number of pieces by Goat over the last couple of years – the appear to be one of her go-to brands.  Kate first wore the brand's Redgrave coat in March 2013.
She has since worn the brand's Scarlett dress (see below), Thea dress, Vreeland dress and Washington coat (to date.)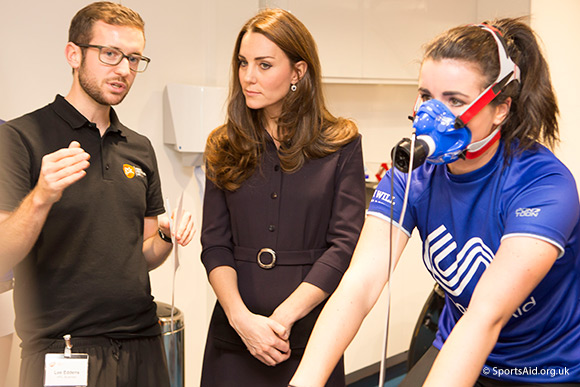 .
Shop Goat fashion:
Are you a fan of Goat's coats and dresses like Kate?  If so, here are my top picks for the current season: