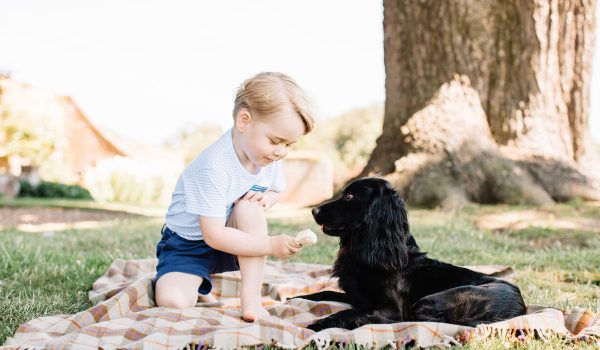 Today (July 22nd, 2016) is Prince George's third birthday. To celebrate the occasion, Kensington Palace released four new snaps of the youngster. I'm showing my favourite first, Prince George offering ice cream to pet pooch Lupo: (By the way, I love the picnic blanket! Will certainly be trying to hunt that down later!) The photographs were taken at the Cambridge family country home in Norfolk in mid-July. Below, you can see George standing on a wooden swing, inscribed … Read this post »
ADVERTISEMENT
Steal Kate Middleton's style: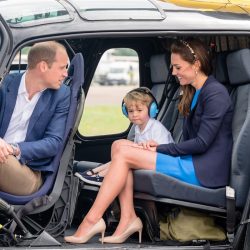 On Saturday 16th July, William and Kate took George on his second royal engagement. The trio visited the SAS camp at Credenhill in Herefordshire.  Unlike the Royal International Air Tattoo the week prior, this was a private visit. The Your Herefordshire community page on Facebook wrote a comment, explaining that people weren't allowed to take photographs "due to the location".  However, one … Read more »
Latest "RepliKates"
Copy Kate Middleton's style for less! Here are the latest "repliKates" we've found.
LEARN ABOUT the exact nude pumps worn by Kate (L.K. Bennett Sledge) Click here. Otherwise, keep on reading for cheaper alternatives! With spring and summer on the horizon, our diaries are set to fill with occasions to attend. There'll be weddings, christenings, graduation ceremonies and more. A pair of nude heels like Kate's will be versatile, you'll be able to wear them at a number of events. Specifically, Kate wears the L.K. … Read more »
Do you love Kate Middleton's blue suede Corkswoon wedges, by Stuart Weitzman?  We're guessing Kate loves them because she wears them so often!  Here's a photo of Kate wearing the wedges to the Commonwealth Games back in 2014 - An affordable copy: If you love to dress like a princess but don't have the budget, you are going to love these blue wedges!  They're a wonderful, affordable copy of the Corkswoons, see below for prices and … Read more »
ADVERTORIAL* In 2012, the Duchess of Cambridge wore a stunning pink dress by Emilia Wickstead twice within the same month. First, she wore it to The Queen's Sovereigns' luncheon at Windsor Castle. Two weeks later, the Duchess donned the dress again - this time for her first Garden Party at Buckingham Palace. You can view pictures of Kate in the dress here (external link). Kate's dress featured a knee-length skirt and box neckline.   The dress … Read more »