Today we have a couple of new updates for you…
New pictures of Prince George & Kate:
The German language People.com magazine have obtained photographs of Kate and George playing with a giant green tractor at Snettisham Park, near their home at Anmer Hall in Norfolk.  Here's a look at the cover:


Fans on Twitter have scanned the photos in from the German People magazine, which you can view here.  It's clear to see that Kate is wearing this checked shirt from Zara.  The cotton shirt originally retailed for $69.90 USD before going on sale at $39.99.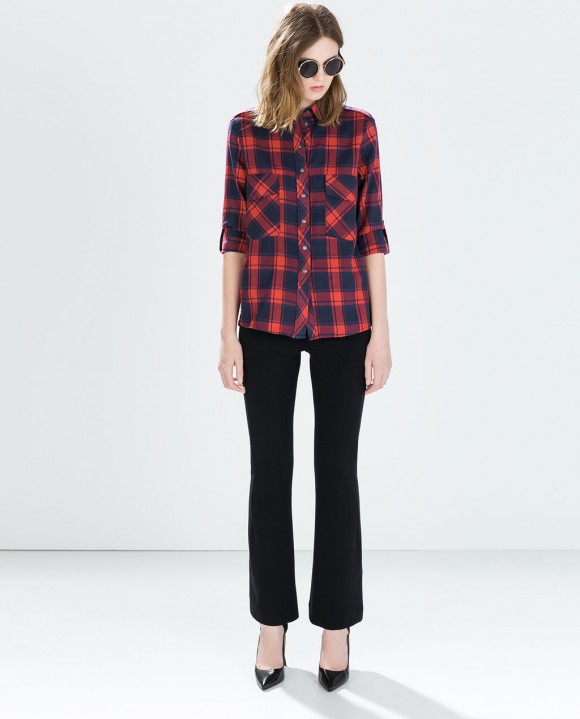 The whole community came out in force to ID Kate's shirt.  Several people in royal-related Facebook groups immediately said the shirt would be from Zara; kudos to What Would Kate Do and Facebook friend Stephanie for finding the link to the shirt on Zara's website.
The Duchess is wearing her Le Chameau Vierzon boots, pictured below: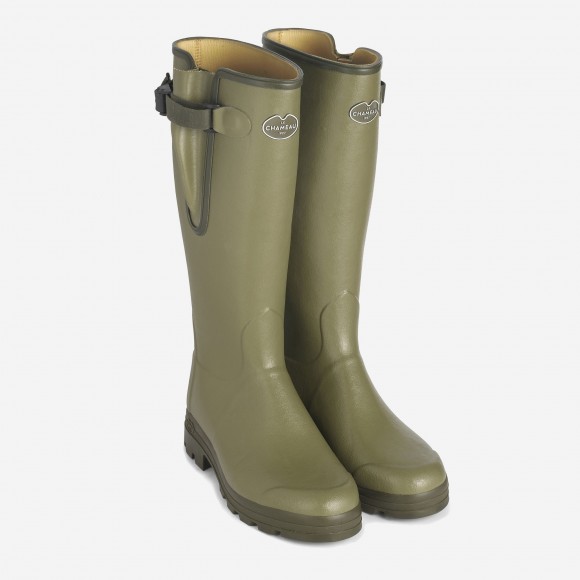 Kate wears the leather-lined Vierzon boots, which retail for $400 at Zappos.   The company also sell Vierzon boots without the leather lining, for a more affordable price of $190.00.
For those in the UK, Country Attire stock the non-leather boots for £165.95.  They're also on sale at Amazon for £112.50 at the time of writing.
For those asking about Prince George's ensemble, the folks at "What Kate's Kids Wore" guess it's Cath Kidston's Farmyard Gilet.  The PR team at Cath Kidston acknowledge that it certainly does look like Prince George is wearing the gilet – but they're going to confirm either way after the weekend.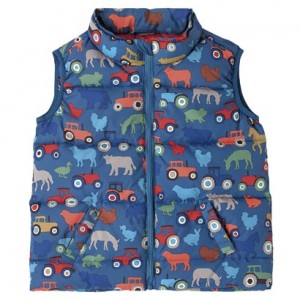 Judging by Kate and George's outfit choices, these pictures are at least a couple of weeks old – we've had a mini heatwave in the UK.  It's been far too hard for jeans, shirts, gilets and boots.
Get Kate's look:
—-
William & Kate to attend Wimbledon:
It has been confirmed that the royal couple WILL watch the quarterfinals matches on Centre Court next Wednesday (8th July).
I wonder what Kate will wear?  She tends to opt for white and cream outfits for the tournament, though has deviated from that once by wearing blue/green in 2014.  My friend Natasha is a huge tennis buff and a big Kate fan.  She explained why Kate may opt for these colours:
"Wimbledon is very strict and has so many traditions, that's why for tennis players and fans its 'the' place to want to play at/be at. There is an "all white" clothing rule for players on court.  A few years back players started to flaunt the rules, they started wearing coloured shorts under skirts and shoes with coloured soles!!  The club soon noticed and last they cracked down and made it stricter!!

Technically, spectators can wear what they like, but I guess as a fan, Kate will like the tradition of the white rule – thus the white/cream dresses.  I think it's just something that as a tennis fan, the whole tradition, atmosphere of Wimbledon gets under your skin!! I even want my ashes scattered on centre court!"
As for the green Jonathan Saunder's dress Kate wore in 2014,  Natasha says "that could be a nod to the Wimbledon official colours which are green and purple".
If Natasha had to predict what Kate might wear next week?  "I have a hunch that she might wear her green Suzannah Budding Heart Tea Dress.  Or how about this beautiful purple dress from L.K. Bennett?"


Take a look at all of Kate's
previous Wimbledon outfits in this blog post.
—-
Princess Charlotte's Christening – time revealed:
Today, it was announced the Princess Charlotte's christening will take place at 4.30pm on Sunday, a time which will suit our international readers no doubt.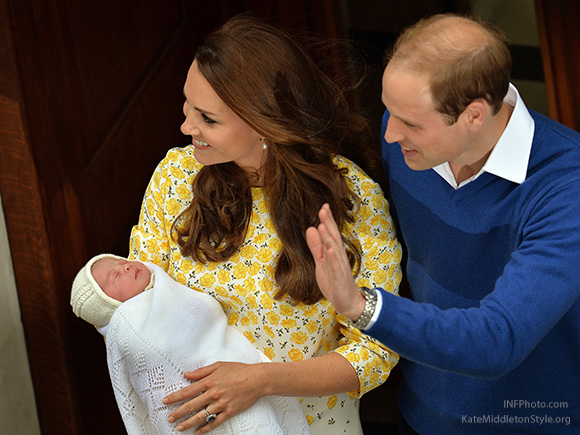 For those hoping to catch a glimpse of the royals at St Mary Magdalene Church, the gates to the nearby paddock will be opened at 3pm.
For all the details about Princess Charlotte's christening (including information about the gown she will wear, the official photographer and more) click here.
—-
That's all for today folks!