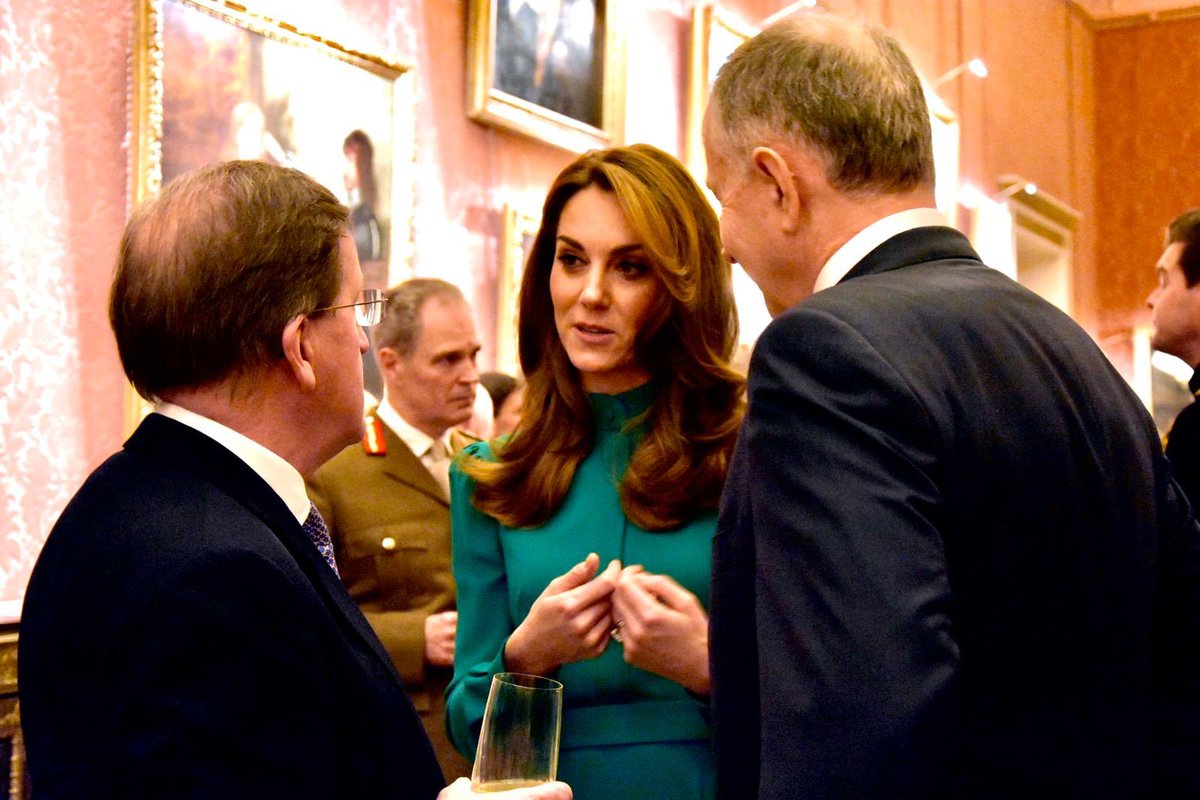 Tuesday, 3 December 2019—The Duchess of Cambridge (Kate Middleton) attended a reception hosted by The Queen at Buckingham Palace to mark 70 years of the NATO alliance.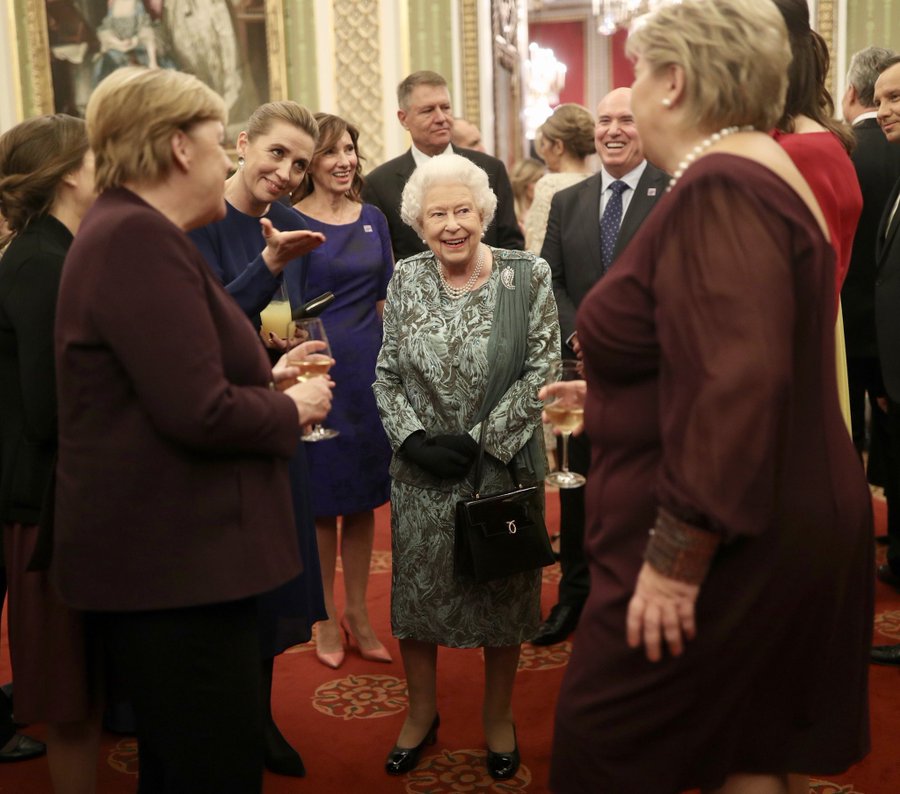 The North Atlantic Treaty – or Washington Treaty – forms the basis of NATO (North Atlantic Treaty Organisation). It was signed on the 4th April 1949 by 12 founding members.

The NATO Alliance is now formed of 29 countries. It exists to protect the people and territory of its members, and is founded on the principle of collective defence.

The Duchess, along with other Members of the Royal Family, welcomed NATO leaders, members of their delegations and NATO staff in the Picture Gallery.

Kensington Palace
Kate's outfit:
The Duchess wore a green dress by Alexander McQueen (according to the Daily Mail's Royal Correspondent Rebecca English, who was told by a "reliable source."
The Duchess wore The Queen's Diamond Pendant Earrings.
This pair of diamond pendant earrings includes a pendant of separate stones hanging within a diamond frame. These first appeared at the 2012 State Opening of Parliament, but have no publicly known provenance as of yet.

The Queen's Jewel Vault
The Queen first wore the spectacular earrings in 2012. Kate first borrowed the earrings in 2016. She has worn them regularly since.
Video: