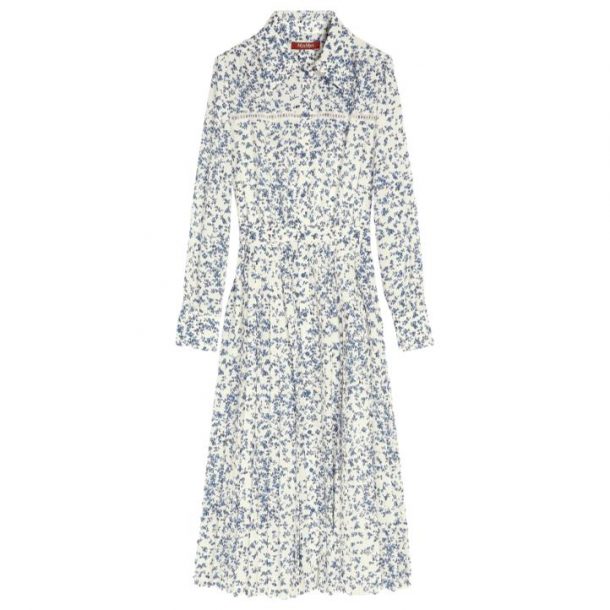 Kate Middleton owns the Zaza dress by Max Mara Studio.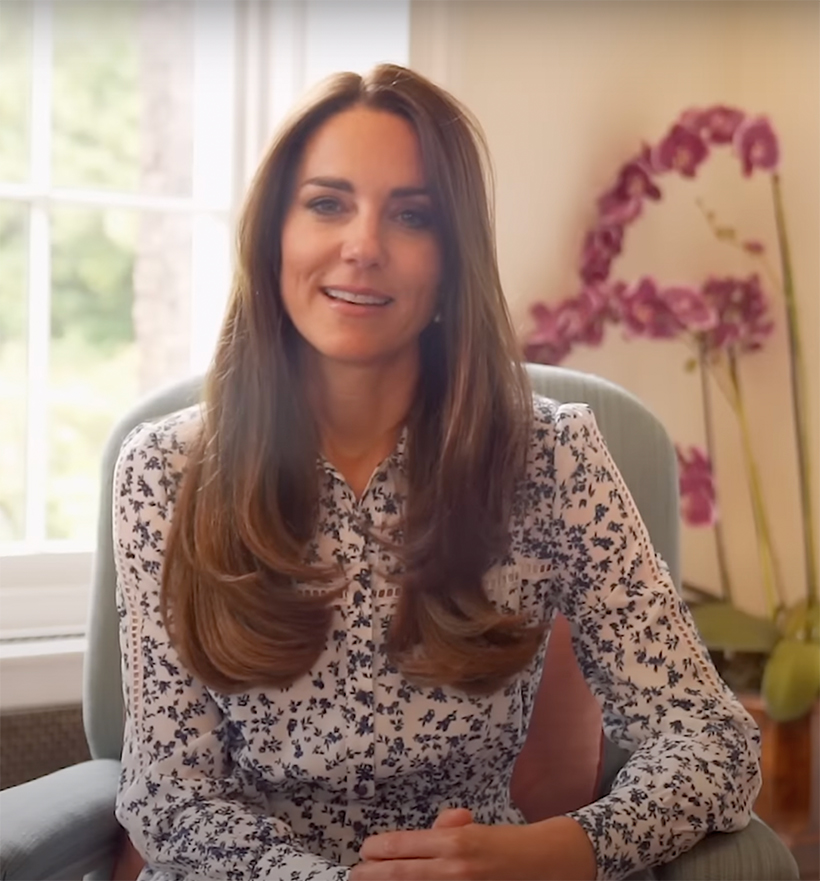 She wore it in a video to mark Maternal Mental Health Awareness Week in a video released on the 5th of May 2022.
The piece is a floral print dress with a collar and long sleeves with embellished cuffs. The bodice and sleeves of the dress are decorated with hemstitch embroidery. The mid-length skirt is pleated.
RRP: £680 GBP / $1,050 USD.