Kate Middleton owns this blue bag by Lulu Guinness. It's called the Hayworth Clutch.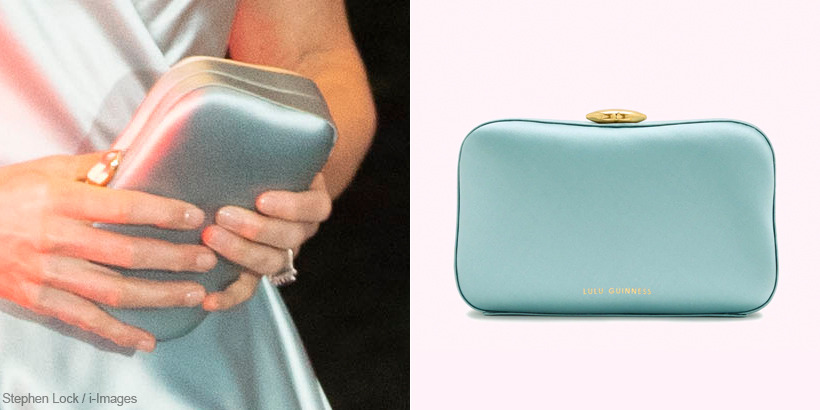 Kate carried the satin bag to a reception in The Bahamas on her final night in the country during the 2022 Caribbean Tour.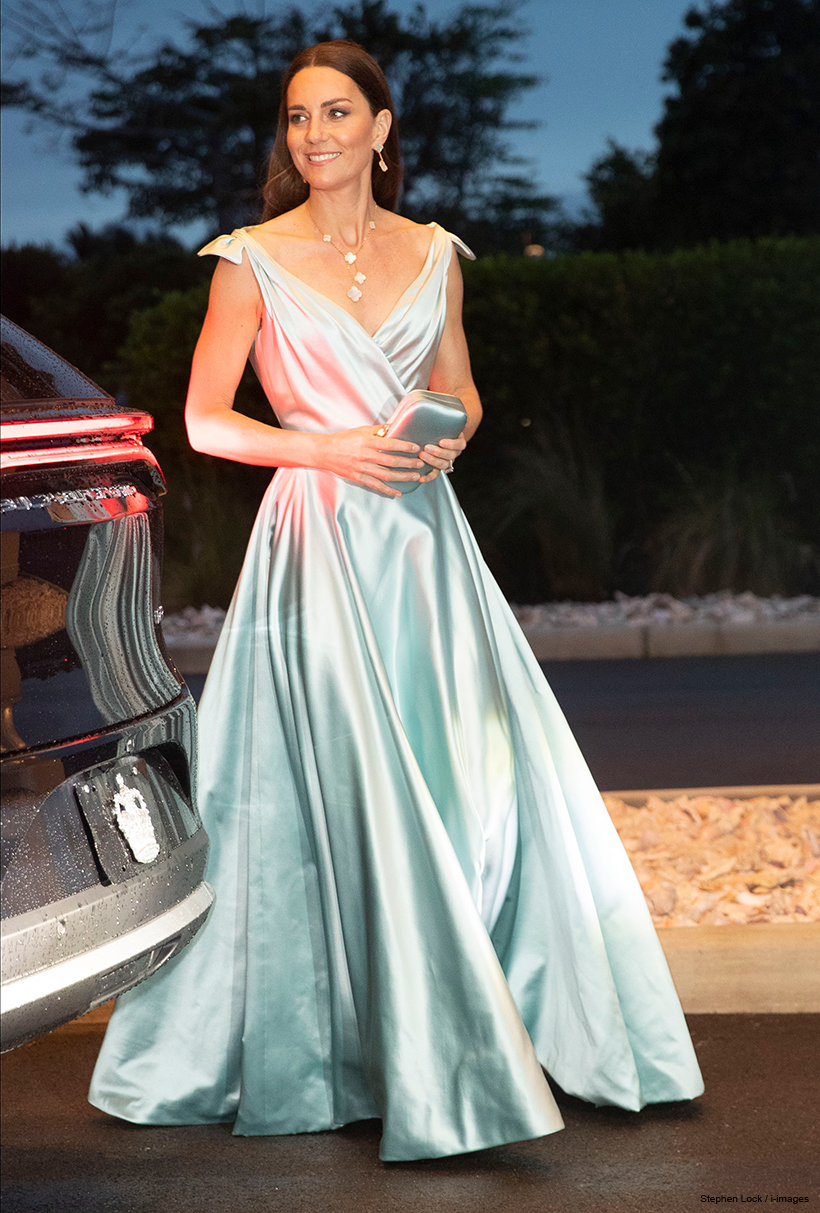 At first, I presumed the bag was specially crafted to match her ice-blue gown. Then one eagle-eyed fan noticed the lips clasp at the top—the lips motif is synonymous with Lulu Guinness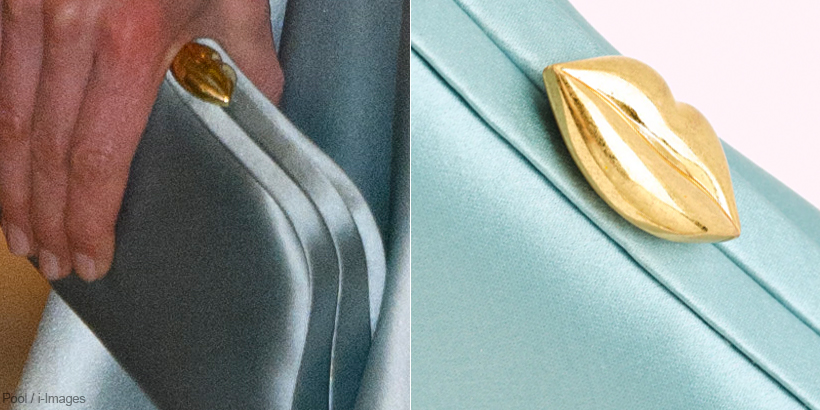 About the blue box clutch:
The classic clutch is made from blue silk satin. It's sold with a gold chain, which Kate has either detached or tucked inside. Kate clearly purchased this blue bag to match her stunning gown. I think it'd make the perfect "something blue" on a wedding day.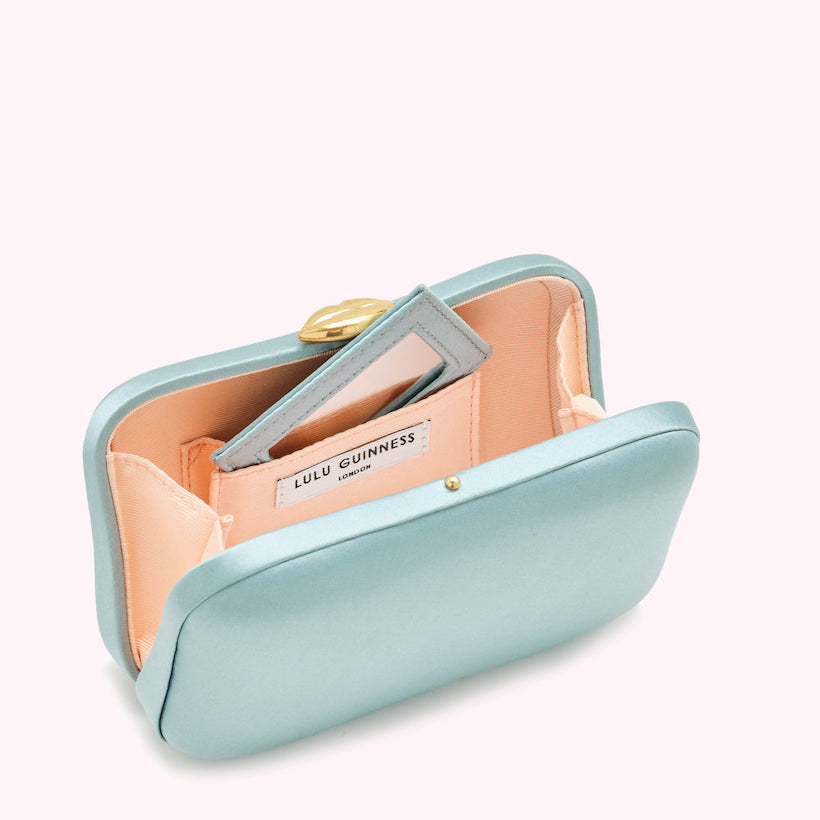 Blue not your colour? Lulu Guinness sell the bag in two other shades: a nude/pink called 'powder' and black.
Where to buy the clutch bag:
If you'd like to buy Kate's clutch, you're in luck! It's available on the Lulu Guinness website.