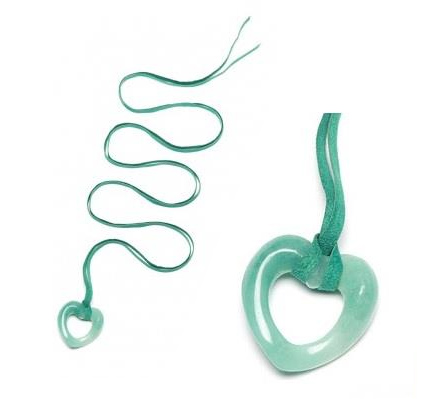 In 2005, Kate attended the Gatcombe Park horse trials near Tetbury, England.  Dressed in a casual outfit, she looked the epitome of country chic! The now-Duchess finished her stylish ensemble with a teal-coloured heart necklace. It's the 'medium open heart necklace' by Lola Rose London.
About the Lola Rose Open Heart Necklace:
The necklace featured a semi-precious stone cut and polished into an open heart design. It was threaded onto a coordinating suedette ribbon.
The following quote is from Lola Rose's website (it's probably at least 6-7 years old now!)
As seen on Kate Middleton, the classic Lola Rose New Medium Open Heart Pendant is a perfect gift for yourself or a loved one. You can feel special in any outfit with this pendant, as the cord can be tied at any length you choose to suit all necklines.

Lola Rose
Kate wore a green-blue colour. Over the years, Lola Rose restocked the necklace in many different colours, including navy blue and pink.  
Where to buy Kate's heart pendant:
Sadly, Lola Rose no longer stock the open heart pendant. (Try eBay?)
The last time I checked (some years ago), the piece sold for an afforable £45.
Looking for a similar necklace?
Lola Rose often stock heart-shaped pendants in one iteration or another.  Currently, the brand sell a heart-shaped stone strung from a single strand of beads (see below) named Montreux. It's available in both blue sandstone and white quartzite.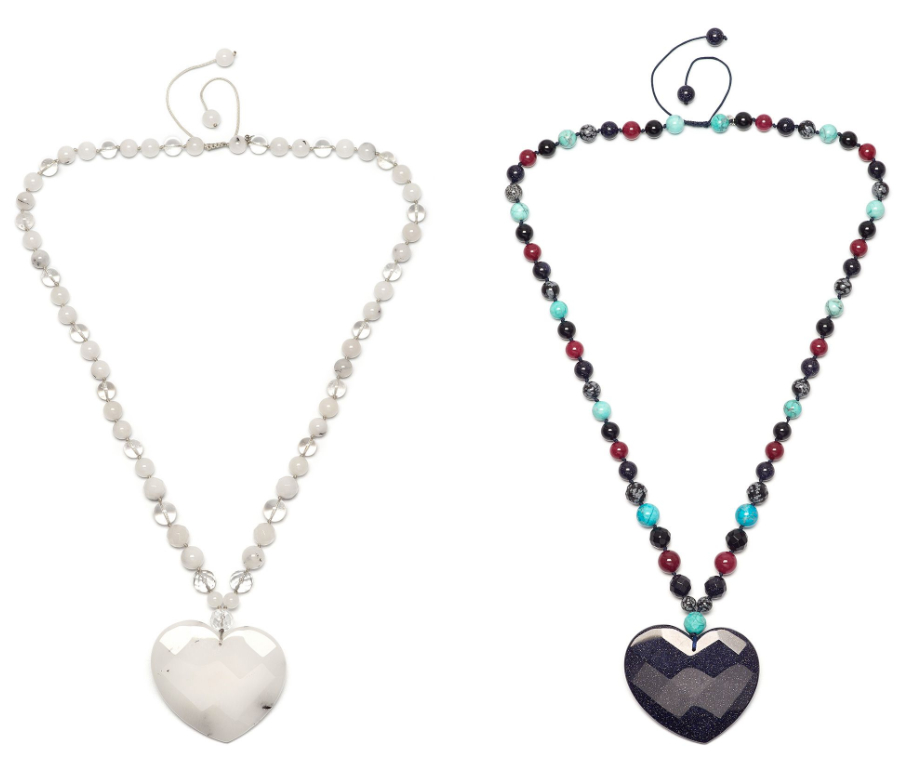 Or, try the Brookie design (currently stocked at QVC). This open-heart design comes in four colours: blue sandstone, brazil fire amethyst, lemon magnesite and pink-violet magnesite.