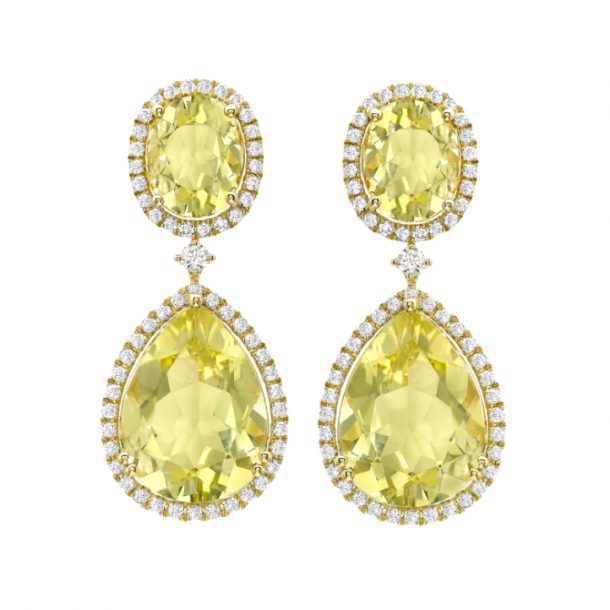 On the 19th of May 2018, Prince Harry married Meghan Markle at Windsor Castle. Kate watched the nuptials wearing a buttercup yellow dress which she paired with lemon quartz earrings by jewellery designer Kiki McDonough.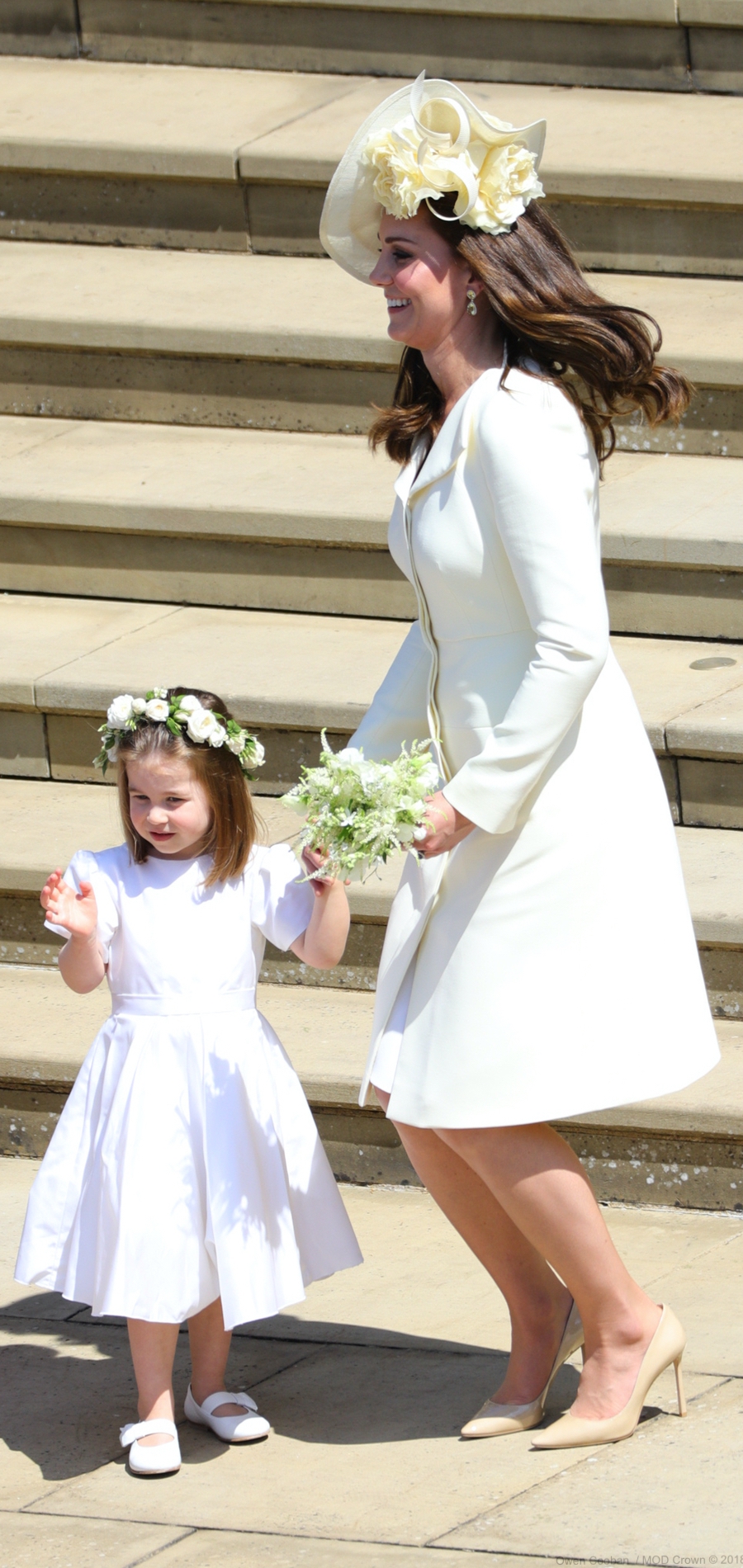 About the earrings:
The earrings feature pear-shaped lemon quartz drops suspended from oval gemstones of the same colour and variety. Glittering diamonds surround the stones, which are set in 18ct gold.
The Duchess owns the same earrings in lavender purple amethyst too.
Buying Kate's earrings:
At the time of writing, the earrings are no longer available to buy. However, Kiki McDonough stocks lots of yellow quartz styles that you can view here. The company ships worldwide.
Kate Middleton and Kiki McDonough jewellery:
Kiki McDonough's jewellery designs feature vibrant gemstones surrounded by dazzling diamonds. Her classic styles are wearable: they'll take you from the school run to the office to a dinner date. And Kate's clearly a fan: the last time I counted, she had 22 pieces by Kiki in her jewellery box! The following slideshow shows Kate wearing some of the designer's earrings and necklaces: