In 2017, the Duchess of Cambridge (Kate Middleton) visited Berlin, Germany. She dressed in a blue-on-blue ensemble, which she finished with a coordinating necklace featuring a floral-shaped gemstone. It's the Eden Blue Topaz Necklace by Kiki McDonough.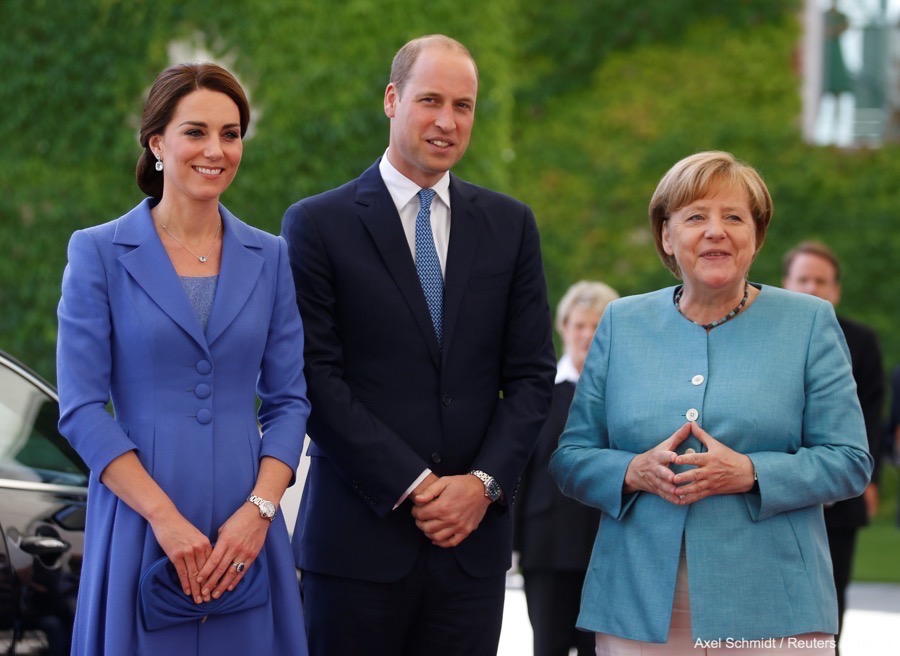 About the necklace:
This pretty necklace features a blue topaz flower surrounded by pave set diamonds. The chain is 16 inches long and made from 18ct white gold.
Where to buy the earrings:
The floral shaped pendant can be purchased on Kiki McDonough's website for £1,500. It can be shipped worldwide.
Kate Middleton wearing Kiki McDonough jewellery:
The Duchess clearly loves Kiki McDonough's colourful designsÑshe's worn over 20 of them over the last ten years since joining the Royal Family. Here's a look at some of our favourite pieces: