Kate Middleton owns the Hobbs London Bianca Maxi Coat in navy blue.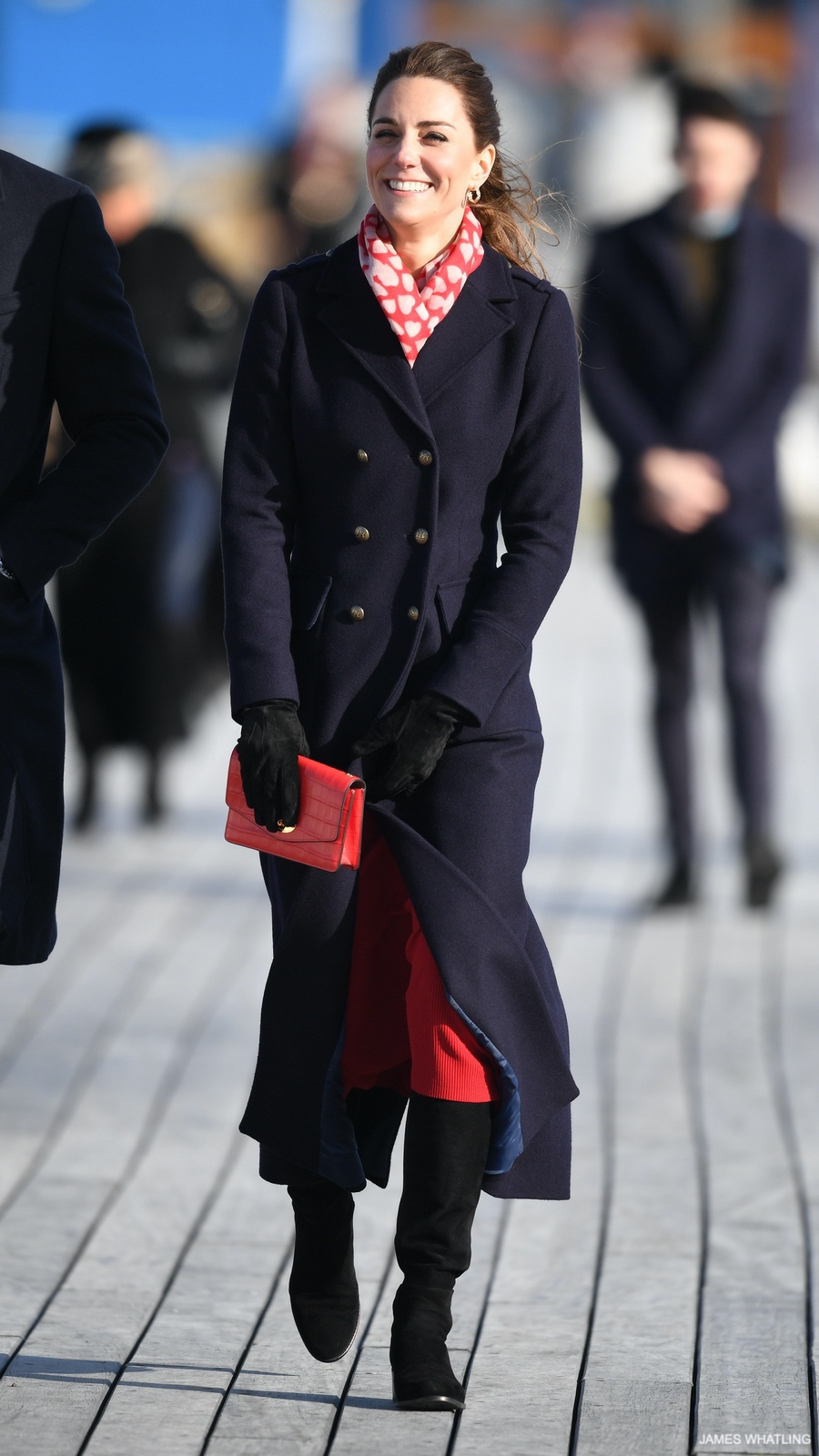 She first wore the maxi coat in February 2020 during a visit to South Wales. Later in the year, she wore the coat again during the Royal Train Tour. I fully suspect we'll see her wear the full-length coat again this winter.
About the Hobbs Bianca Maxi Coat:
Ever the fashionista, Kate must have known that maxi-coats are on trend.
The Bianca's clearly inspired by military styling, with it's double-breasted closure, gold breasted buttons and shoulder epaulets.
Hobbs London crafted the coat from a wool-rich fabric for warmth and luxury.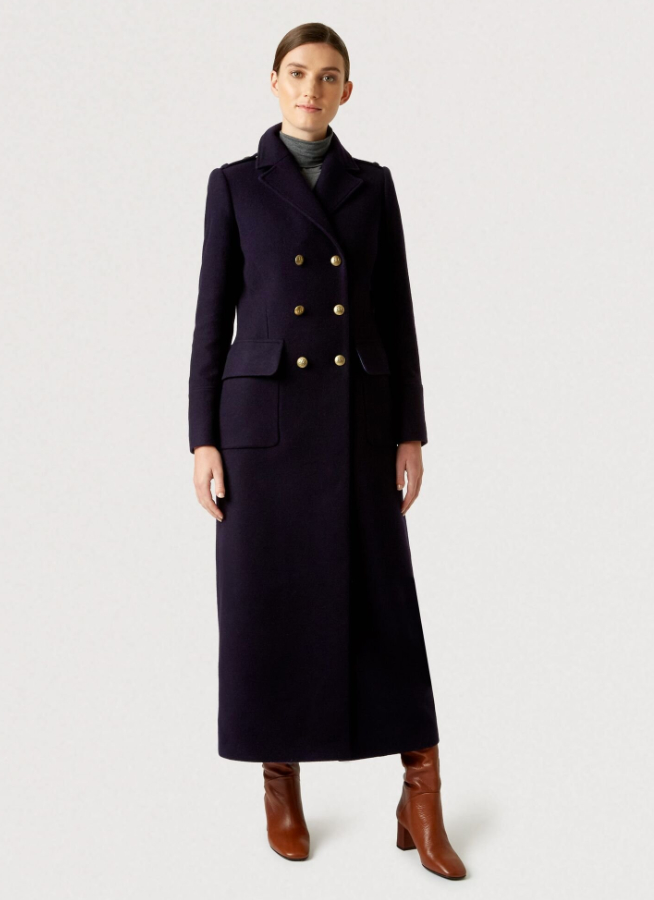 The coat has a timeless silhouette and expert tailoring making it an investment piece that will last for years to come.  
Buying the coat:
Sadly, the coat sold out after Kate wore it. However, you can find it on eBay.
The coat retailed at Hobbs.com for £259 (was £349).
Similar coat by the same brand: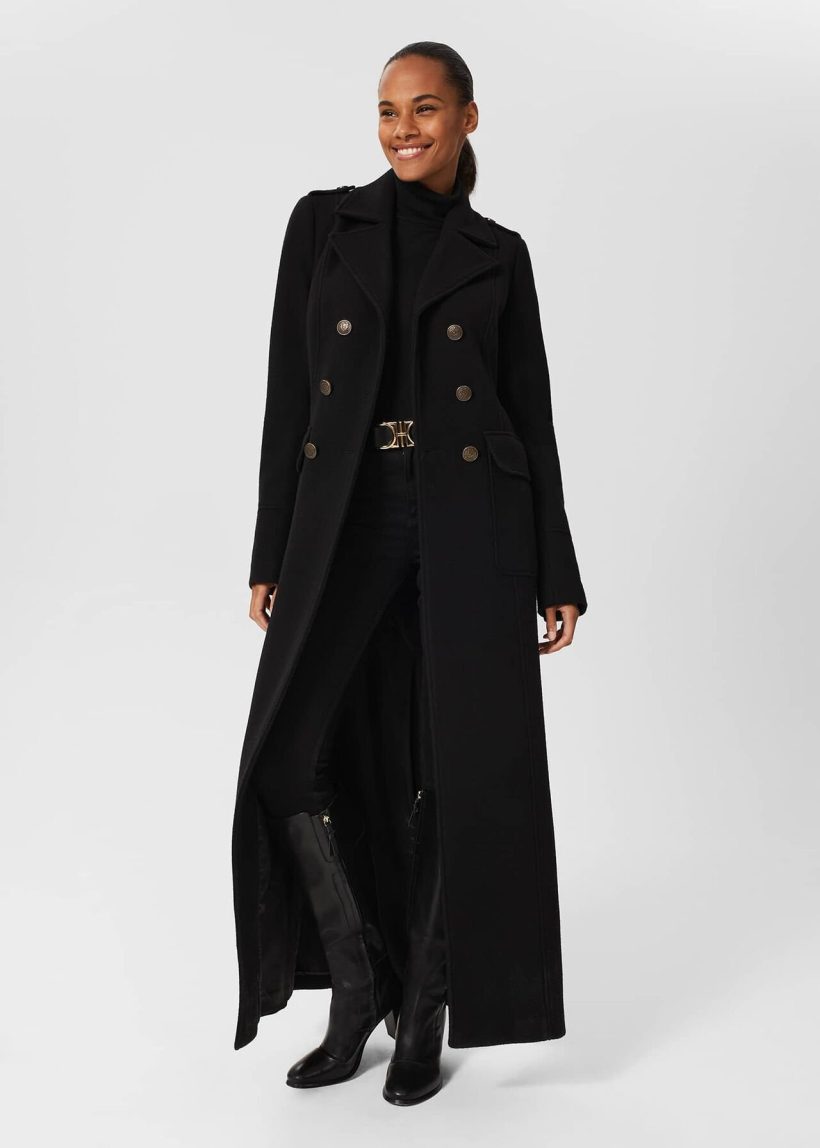 Hobbs London Nell Maxi Coat, Black
Inspired by Kate's style! Looking for a maxi-length double-breasted coat with a timeless silhouette that'll take you from desk to dinner for years to come? Look no further:
Kate Middleton wearing Hobbs London:
The Princess of Wales (Kate Middleton) regularly wears clothing from British clothing company Hobbs London. She's worn coats, skirt suits, dresses, shoes and accessories from the company over the last 11 years as a royal.  Below, Kate wearing clothing from Hobbs on different occasions:
About Hobbs:
Hobbs create sophisticated, feminine pieces that are tailored to perfection. The brand opened its doors to their Hampstead, London shop in 1981. Nearly thirty years later, you'll find their shops across the world. From the United Kingdom to the United Arab Emirates.