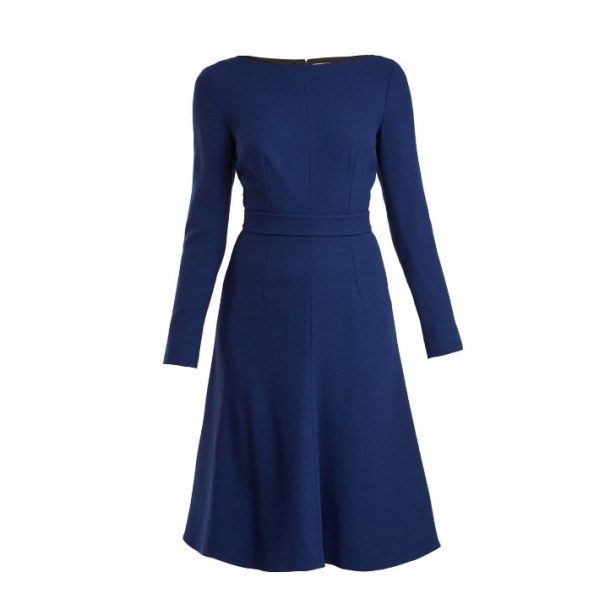 Kate Middleton wears this Emilia Wickstead dress in three different colours:  lavender purple, forest green and royal blue. Wickstead has named the style Kate in the Princess's honour!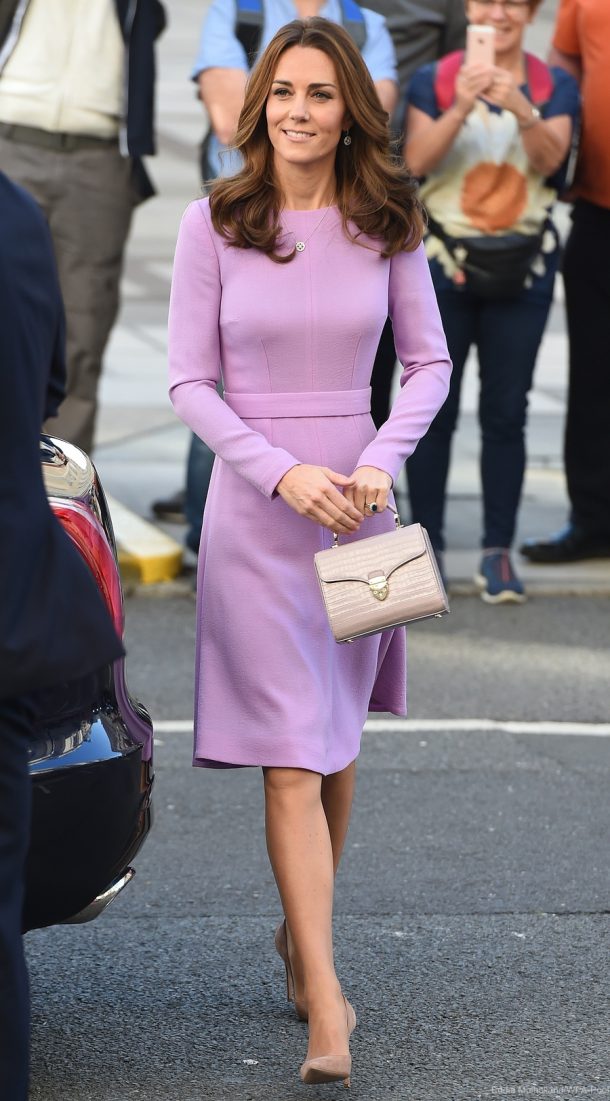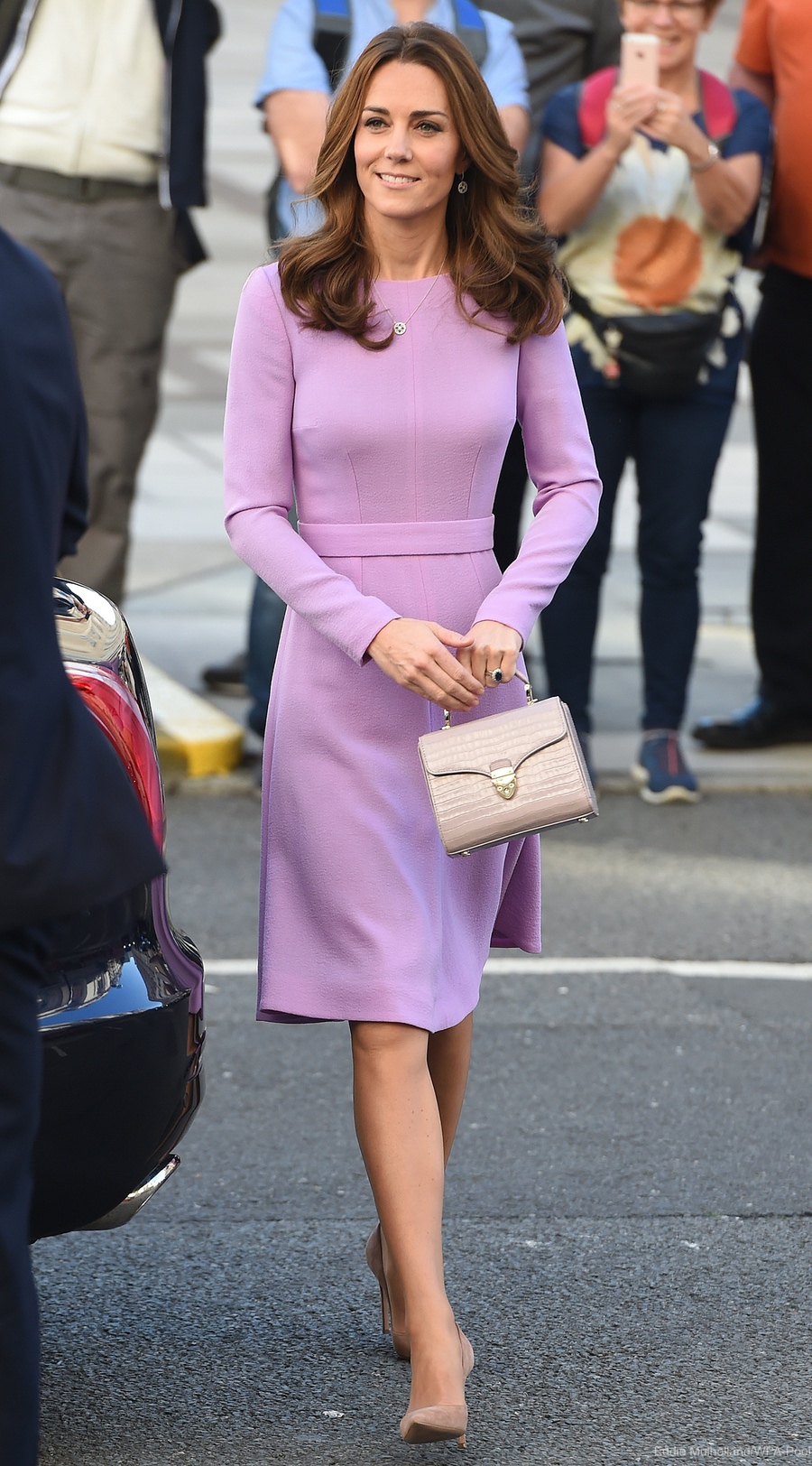 Kate first wore the purple version of the dress during a visit to Hamburg in 2017. In 2019, she wore it in blue to an engagement with the National Emergencies Trust. In May 2019, she debuted the forest green version at an engagement with the Anna Freud National Centre for Children and Families in London.
Note: You can view Kate wearing other Emilia Wickstead designs on this page.
At last count, the Duchess has worn the lavender purple version of the 'Kate' dress twice, the green version once and the blue version four times, most recently during a video call to mark Commonwealth Day on the 6th of March 2021: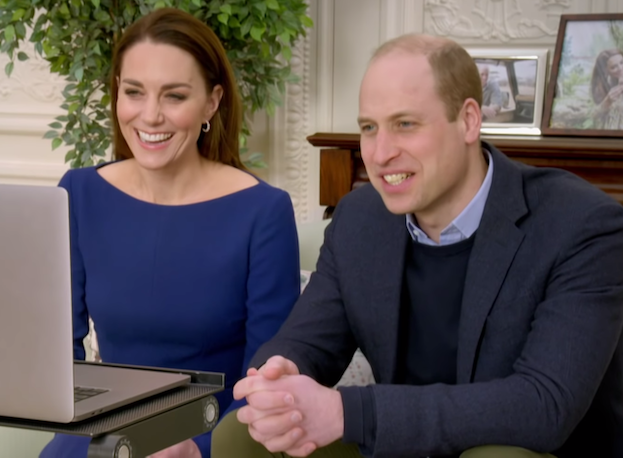 About the Emilia Wickstead Kate dress:
The wool dress features a midi-length A-line skirt, waistband detailing, a slim-fitting bodice and bracelet-length sleeves. The lavender and blue dresses feature a bateau neckline, while the green has a square neckline.
Buying the dress:
Kate's three dresses are bespoke (created for her by the designer).
At some point, Emilia Wickstead released the garment with the style name 'Kate'. Matches Fashion stocked it in pink, red and navy for £1,350.
Sadly, they're no longer available to buy. Shop new-in Emilia Wickstead here.
INSPIRED BY KATE
Shop current season Emilia Wickstead dresses: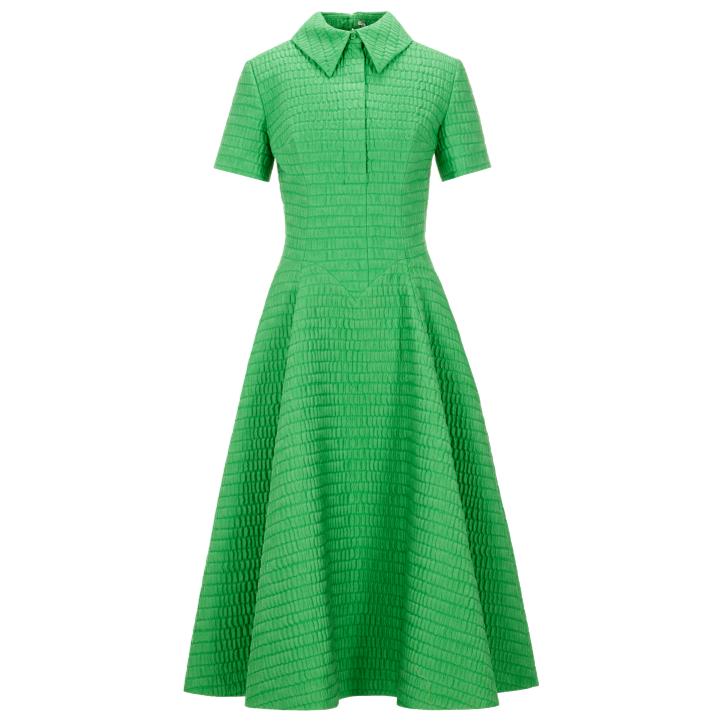 EMILIA WICKSTEAD
Green Skater Dress
Click to buy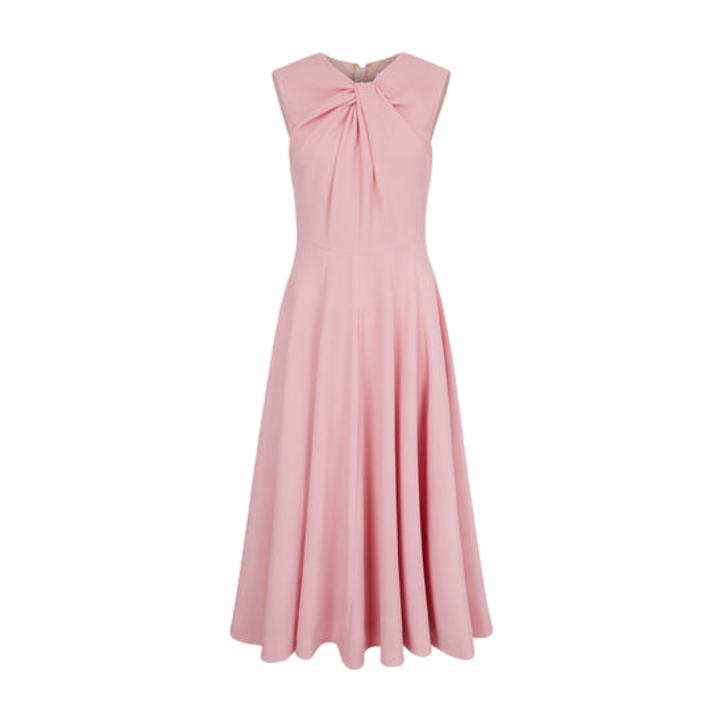 EMILIA WICKSTEAD
Meyrl Pink Dress
Click to buy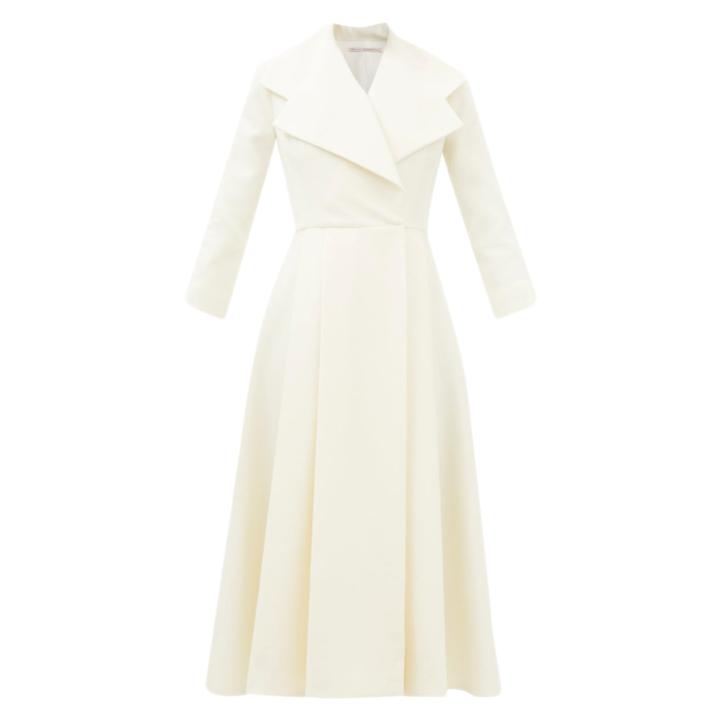 EMILIA WICKSTEAD
Angy White Coat Dress
Click to buy
Kate Middleton wearing Emilia Wickstead:
The Duchess of Cambridge is no stranger to Emilia Wickstead clothing. She owns a few frocks, a couple of coat dresses and skirt/top separates from the designer. If Kate is going on tour, you can guarantee she'll pack an outfit or two by Emilia Wickstead.
Here is a selection of Kate's outfits by Emilia Wickstead, both at home and abroad:
Top row: Kate at the St Patrick's Day parade in March 2012, visiting Action On Addiction in December 2015, touring India in April 2016, visiting Bhutan in April 2016. Bottom row: Kate on a solo visit to Luxembourg in May 2017 and at RHS Wisley in September 2019.
Another Priority is showcasing British fashion. As one of the industry's most influential ambassadors, the Duchess has made household names of the British designers she has worn abroad, offering a boost to their businesses and reputation […] It was deft, too, that in New Zealand the Duchess wore a bespoke dress by Emilia Wickstead who grew up in the country but now is a star of London Fashion Week.

Bethan Holt, author of The Duchess of Cambridge: A decade of modern royal style
About Emilia Wickstead:
Emilia Wickstead is an award-winning designer who counts many high profile women among her clients. She's known for her modern silhouettes and strong colour use. Harpers Bazaar say women who love to dress in Wickstead's designs tend to be characterised by polish and elegance—two words you could definitely associate with Kate!