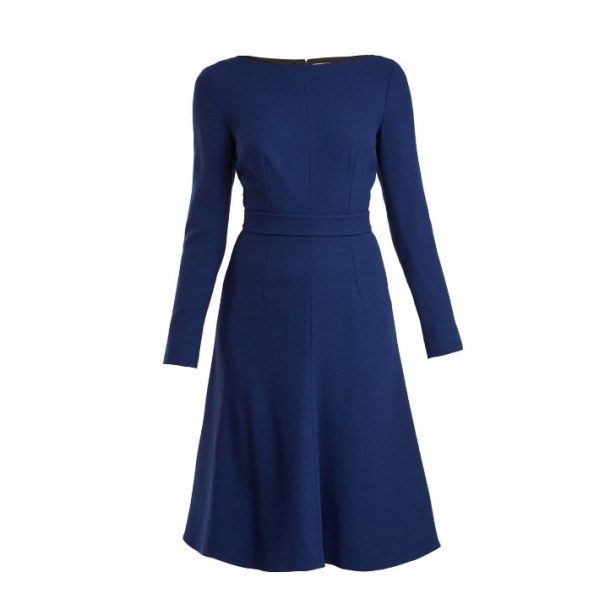 The Duchess of Cambridge (Kate Middleton) owns and wears the Emilia Wickstead 'Kate' dress in three different colours:  lavender purple, forest green and royal blue.
Kate first wore the purple version of the dress during a visit to Hamburg in 2017. In 2018, she wore it to a Mental Health Summit. In May 2019, she debuted the forest green version at engagement with the Anna Freud National Centre for Children and Families in London. In November 2019, the Duchess wore the same dress again, only this time in blue.
About the dress:
The wool dress features a midi-length A-line skirt,  waistband detailing, a slim-fitting bodice and bracelet-length sleeves.
Matches Fashion previously stocked the dress for £1,350 in pink, red and navy.