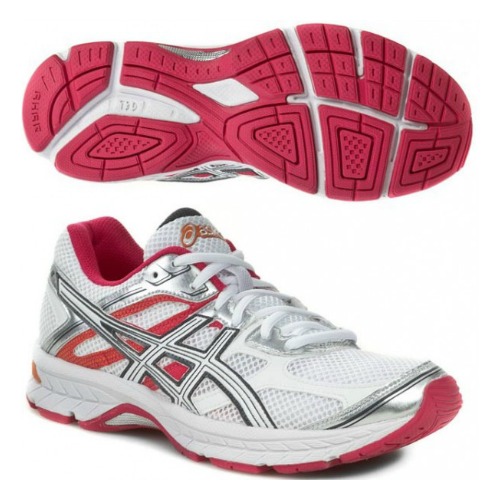 Kate Middleton owns several pairs of sneakers (tennis shoes, or trainers for those in the UK), including these Asics Gel Oberon 8 trainers in pink and white.
In February 2014, Kate took her dog Lupo and Prince George out for a walk in a London park. She wore the sneakers with a pair of leggings, a white long sleeved t-shirt, a knitted tunic and a white scarf. (View images by clicking here).
The Duchess recently wore the sneakers again, during a shopping trip to Lululemon on King's Road in Kensington, London in February 2016. She wore the trainers with a pair of black leggings, a black polo neck sweater and a black gilet vest. Click here for more information.
About the Asics Gel-Oberon 8 sneakers:
Amazon described the shoe as follows:
The ASICS GEL-OBERON 8 Women's Running Shoes feature rearfoot and forefoot cushioning to attenuate shock during impact phase and allows for a smooth transition to midstance for superb comfort underfoot while a California slip last provides stability and comfort. With an air mesh upper giving you great breathability and a compression moulded EVA midsole giving you a spongy layer to provide improved cushioning, these Oberon 7s give you an excellent ride while you run. With 3M reflective material, these shoes provide excellent visibility in low-light conditions for the runner who requires technology in the shoe and a great design on the outside too.
The sneakers boast a number of pro athletic features, which is probably why they're a favourite amongst runners. They also have a number of A-list celebrity fans, including Lena Dunham and Reece Witherspoon.
Buying Kate's sneakers:
The Asics Oberon 8 running shoes can be purchased for £30.00 from British company Start Fitness, where they're described as lightweight, durable and comfortable. Very few sizes remain.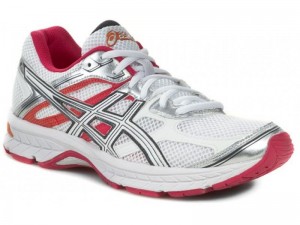 If your size is not available, Why not try these Asics Gel Oberon-9 in pink and baby blue? They cost £38.95 / $56.48 / 55,31 € from SportsShoes.com –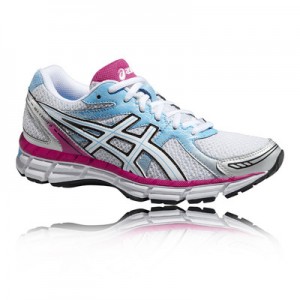 Of course, Asics do not just sell the Oberon sneaker – they have a wide range of styles if you're looking for something similar in colour/style to Kate's –
The Asics Gel-Contend 3 running shoe (pictured below) is a fantastic "repliKate". The shoe features the same distinctive pink sole. These retail on Amazon.com for $47.45.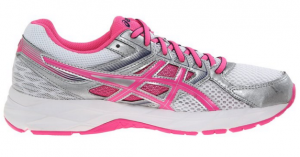 There's also the Asics Gel-Equation 7, which comes with a pink sole and blue detailing. Again, this can be purchased from Amazon.com from $44.99 –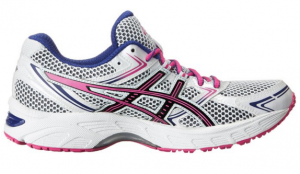 Finally, these Asics Gel-Acclaim trainers come in white with subtle pink detailing. They cost from $23.09 up to $67.94 at Amazon.com, $60 at Zappos and $59.95 at OnlineShoes.com