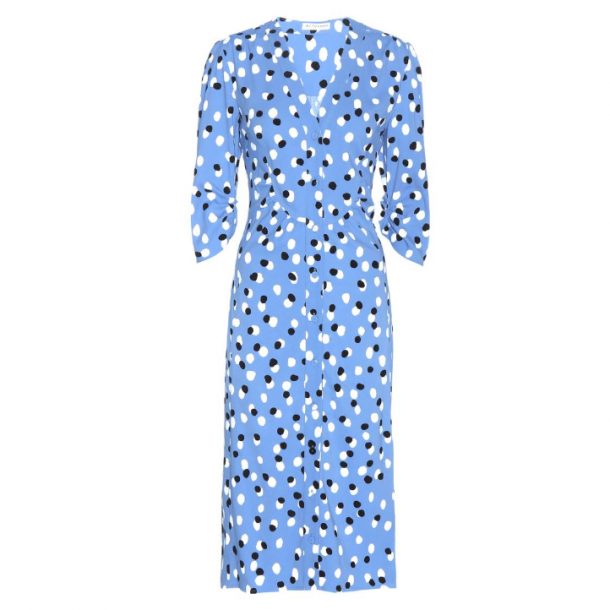 Kate Middleton owns the Altuzarra Aimee Dress in Blue Polkadot. She has worn it on three public occasions to date, between 2016 and 2022.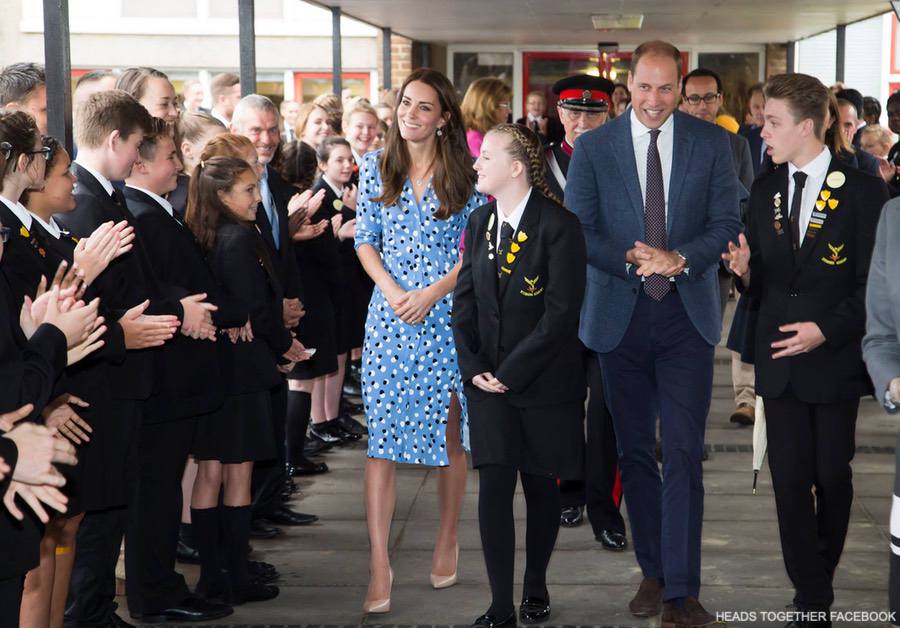 We first saw Kate wear the spotty blue dress at a Heads Together event in the autumn of 2016 (pictured above). Four years later, she donned the Aimee dress for a video filmed to mark International Nurses Day in May 2020 (below).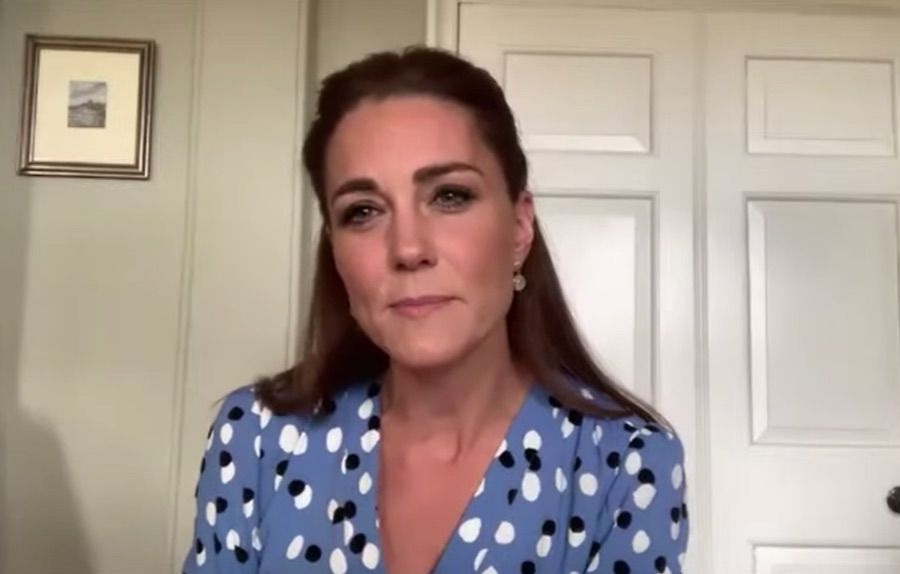 In May 2022, Kate wore the dress to shoot a video/audio message filmed for Mental Health Awareness Week's Mental Health Minute.
About the Altuzarra Aimee Dress:
The Altuzarra Aimee dress features a v-shaped neckline, a slit at the thigh, bib detailing on the chest and gathered sleeves. The midi-length skirt falls well below the knee. The garment is from the designer's Pre-Fall 2016 collection.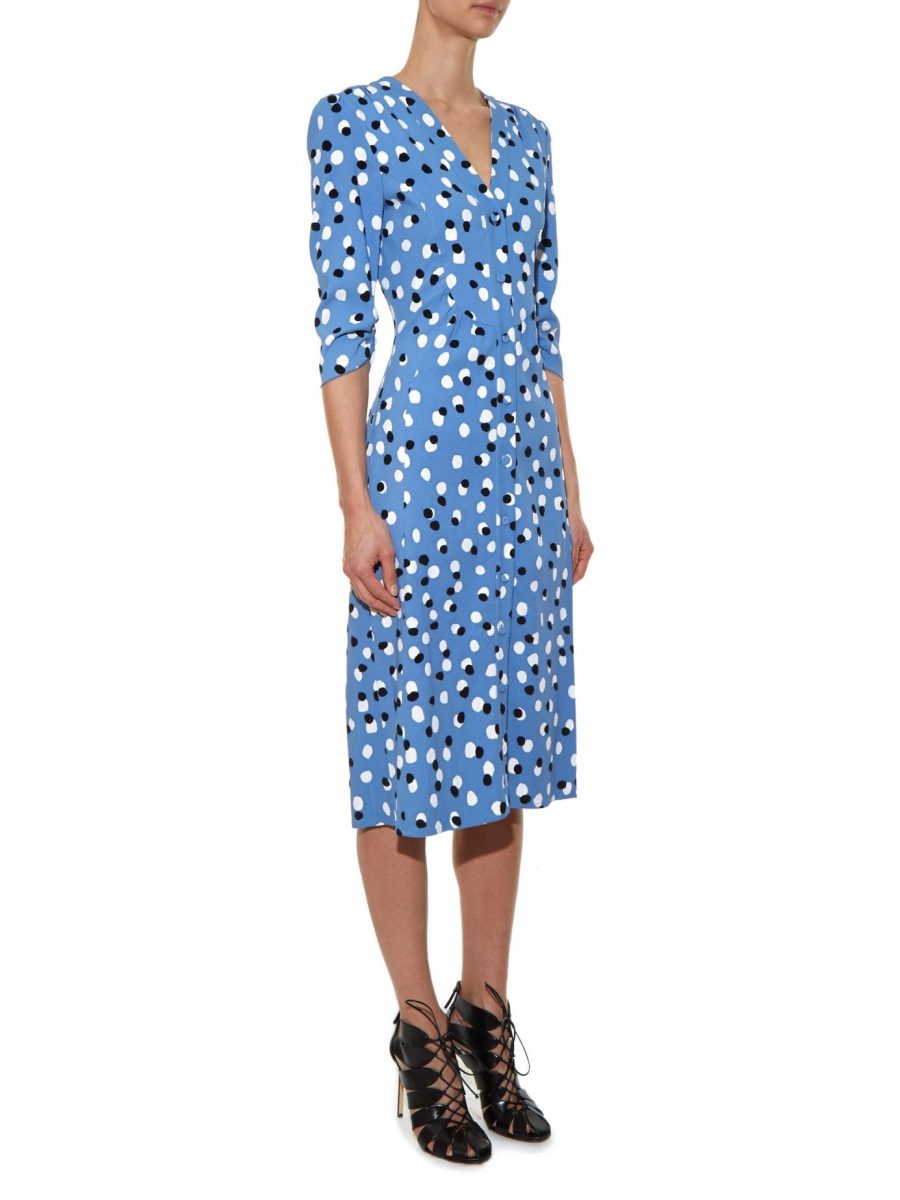 Kate wears the Altuzarra Aimee dress in blue. It features irregularly-placed black and white polka dots. The company have released the Aimee dress in at least two other colours. We show it below in black/white at Neiman Marcus and red at Nordstrom.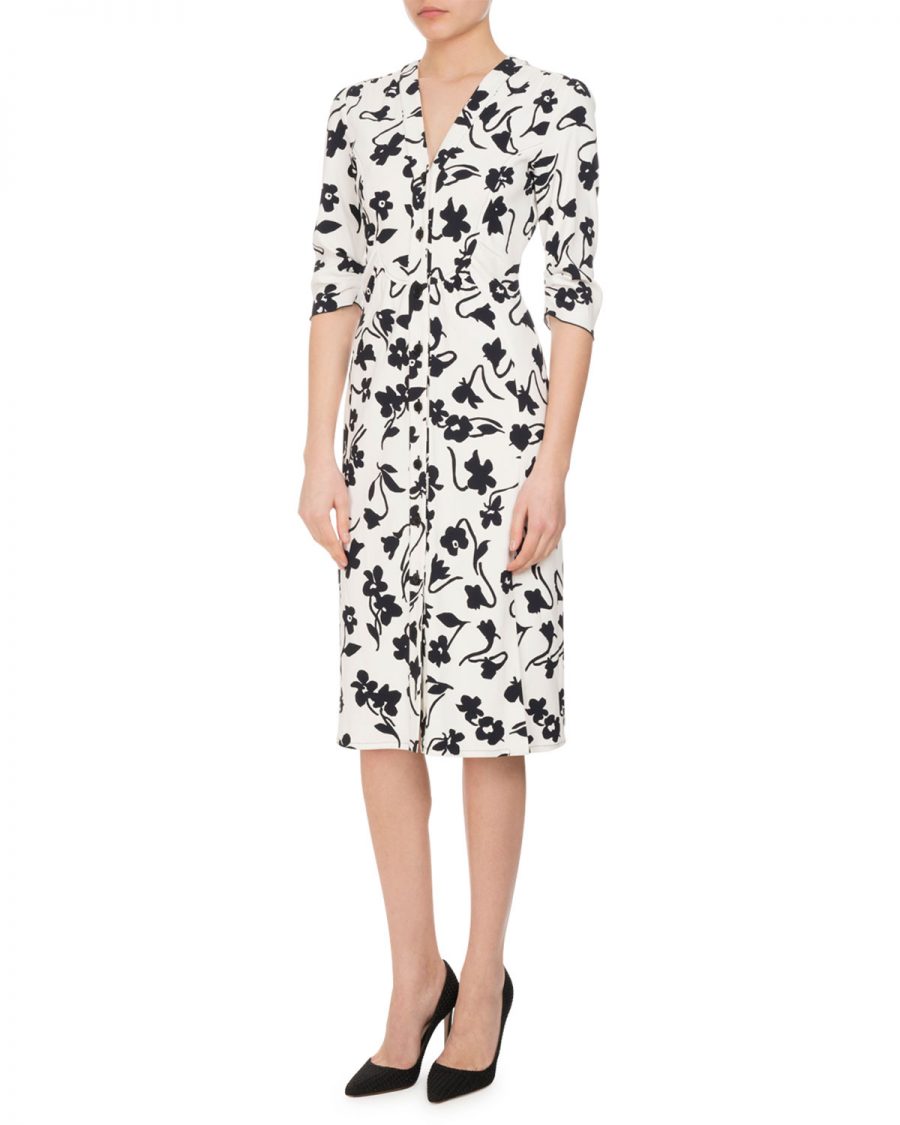 Buying Kate's dress:
Sadly, the dress sold out long ago. You might wish to try eBay.
Alternatively, shop other Altuzarra styles in the widget at the bottom of this page.
About Altuzarra:
Altuzarra is a label by designer Joseph Altuzarra. The New York-based company produces ready-to-wear luxury clothing.
Joseph's commitment is to create a sophisticated, modern wardrobe, built on the principles of timelessness and uncompromising quality.

Altuzarra.com
Joseph's multicultural upbringing is a key influence in his work—he was raised in Paris by a Chinese-American mother and French father.