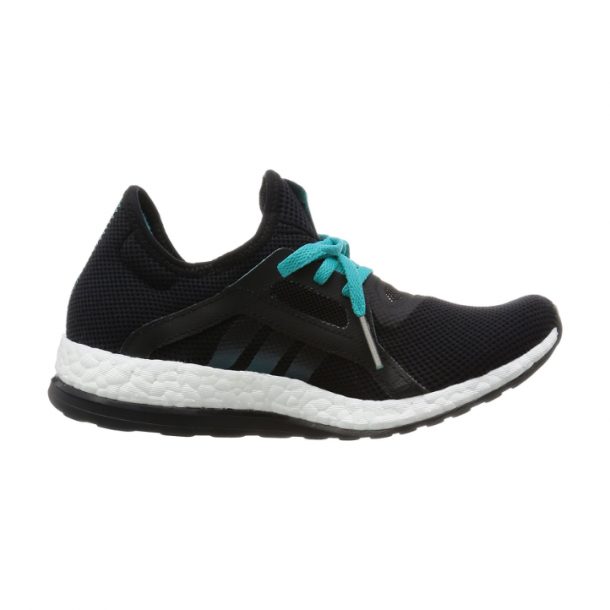 In May 2016, the Duchess of Cambridge (Kate Middleton) visited the 1851 Trust Headquarters in Portsmouth. During the visit, Kate took to the water with Sir Ben Ainslie and some of his crew.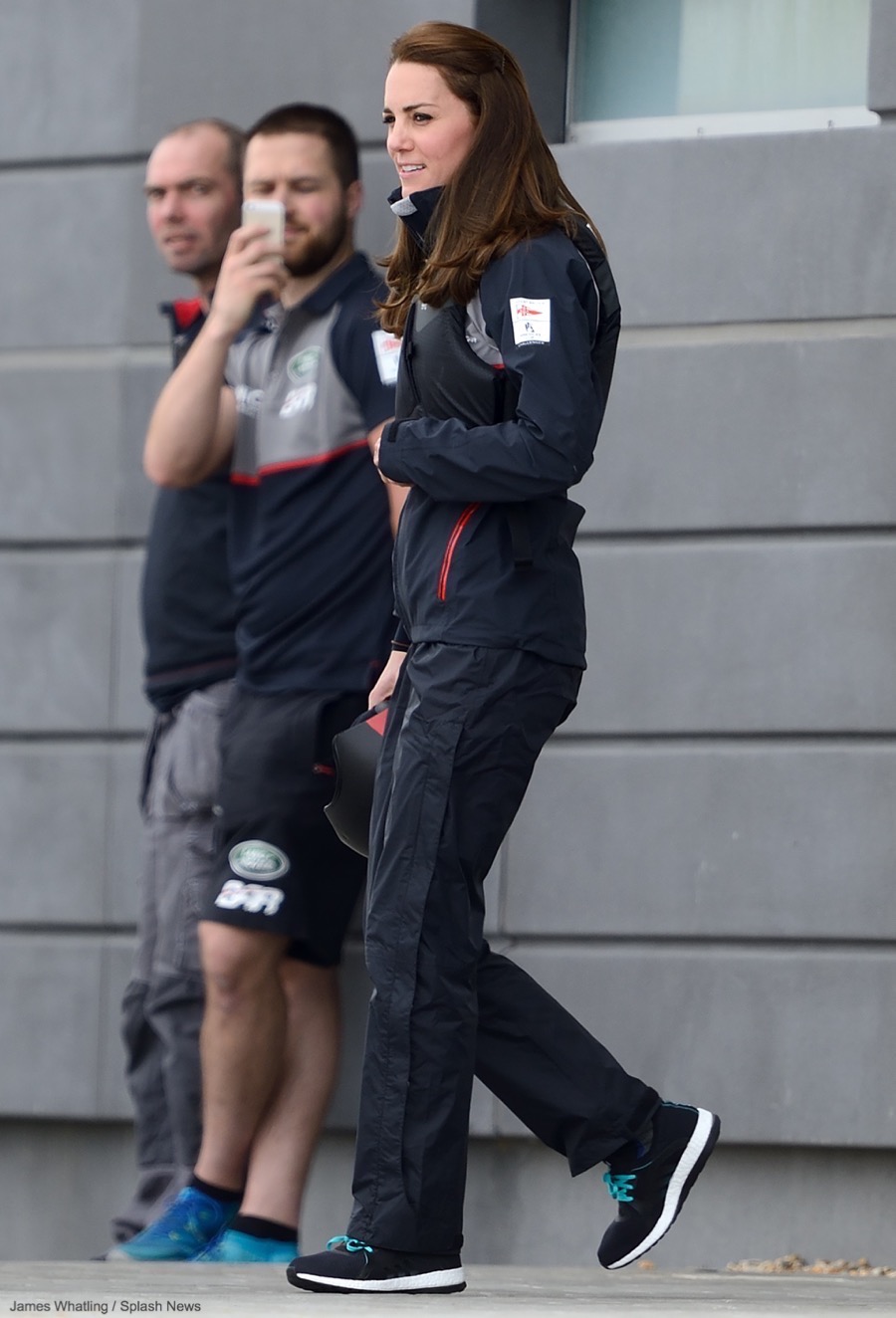 Kate wore a pair of Adidas PureBoost X Running Shoes in black with "shock green" turquoise laces (style code AQ6681).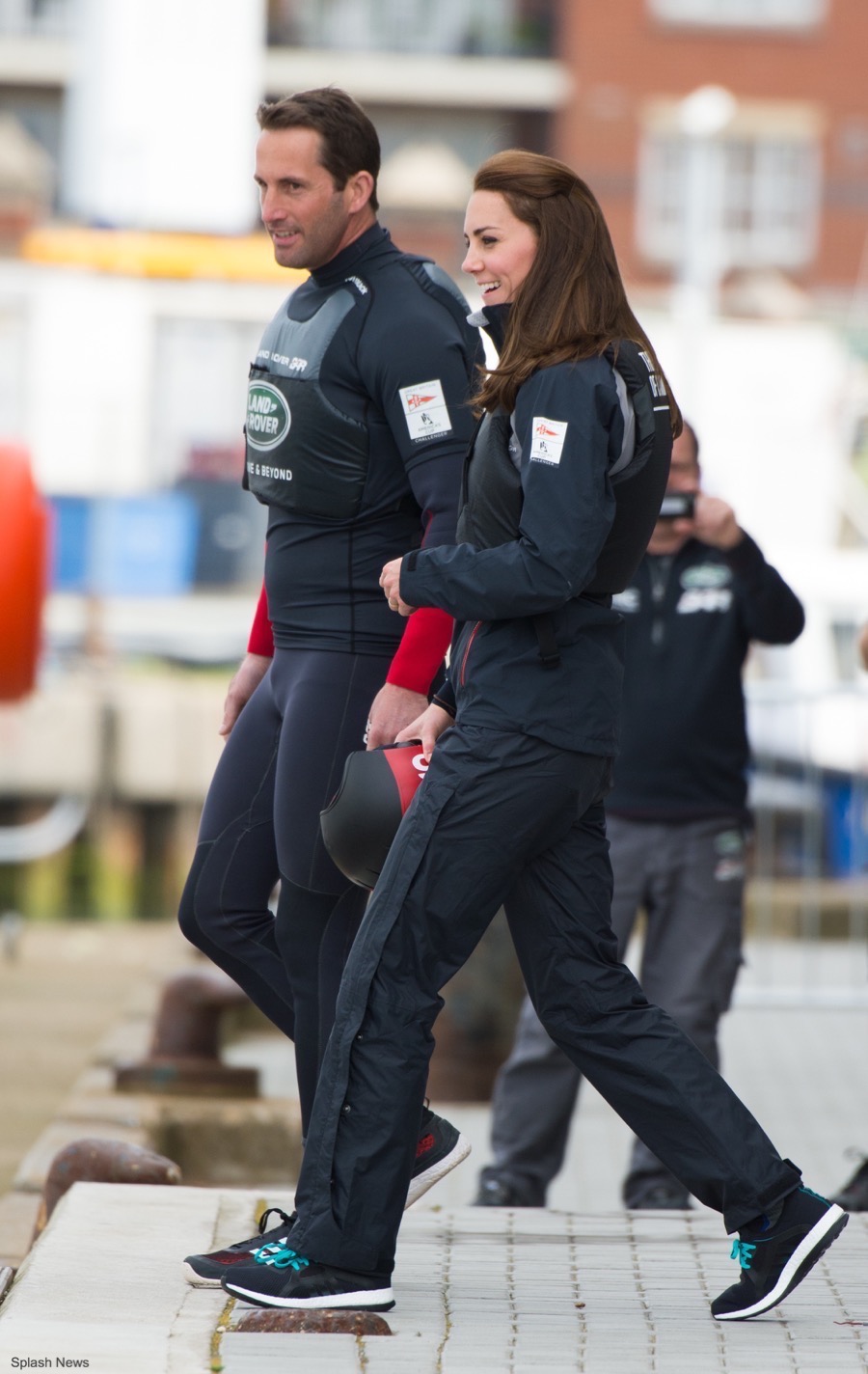 About Kate's Adidas running shoes:
Adidas state that their PureBOOST X running shoes were designed with the female athlete in mind.  The company created this high-performance shoe after studying the female foot and how it moves during running.  The shoe's unique floating arch allows for a more comfortable and supportive fit.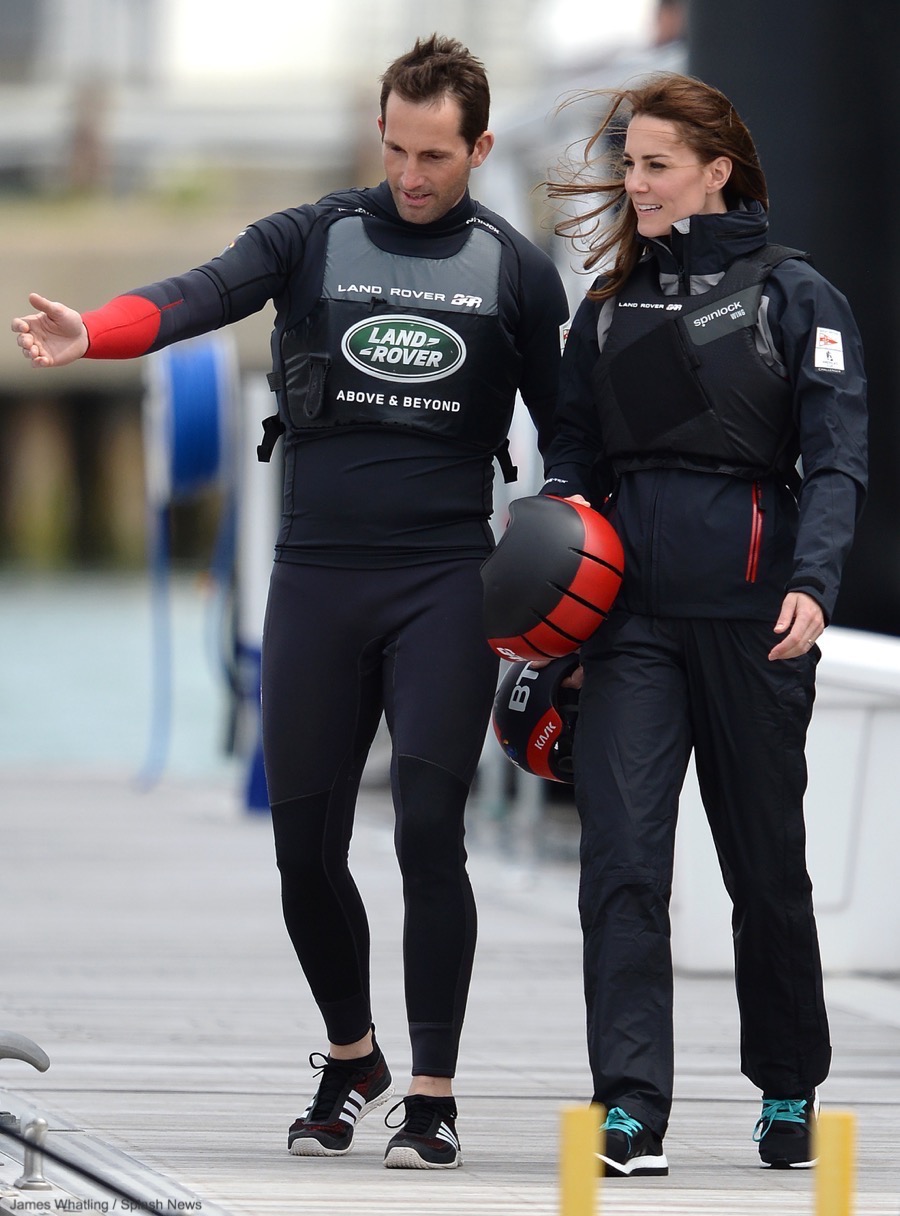 The black and turquoise shoes are made from a synthetic textile and they sit on a grippy rubber sole.
Where to buy Kate's Adidas running shoes:
At the time of writing (6th of June 2017), you can purchase Kate's running shoes from:
Please note:  Prices/offer codes are subject to change at any time.
Kate Middleton and Adidas:
This isn't the first time Kate has worn Adidas footwear.  She owns a few other pairs of trainers by the sports company, including this pair of Adidas Ignition 2 sneakers.