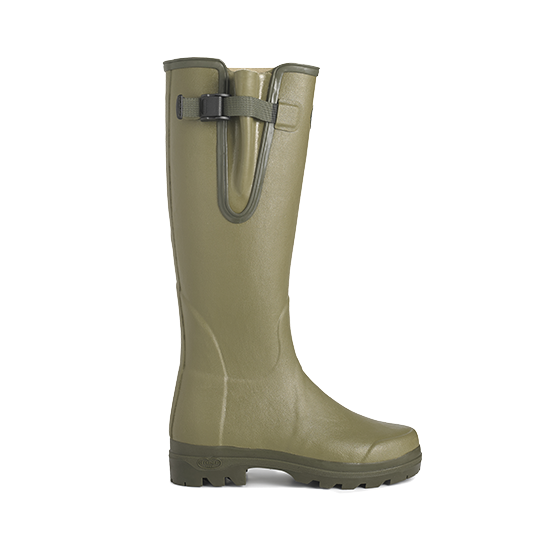 Kate Middleton regularly wears her Le Chameau Vierzonord Wellington Boots.  She's been spotted in them a number of times since joining the Royal Family in 2011.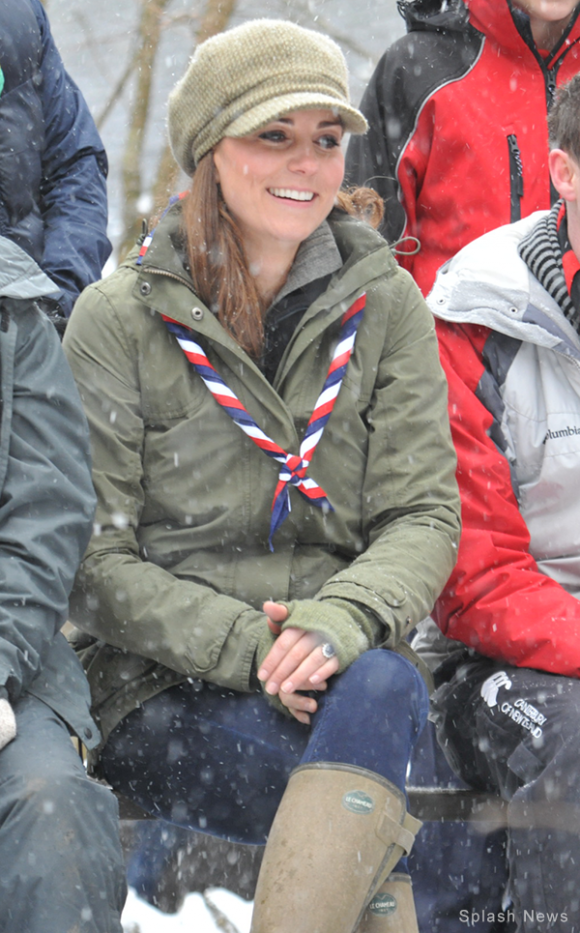 The Duchess wears the Le Chameau wellies for public engagements on behalf of the Royal Family, such the official visits with her local scouting group (pictured above).  She's also worn the Wellington boots during a few off-duty moments.  For example, during a polo match held in a muddy field (below).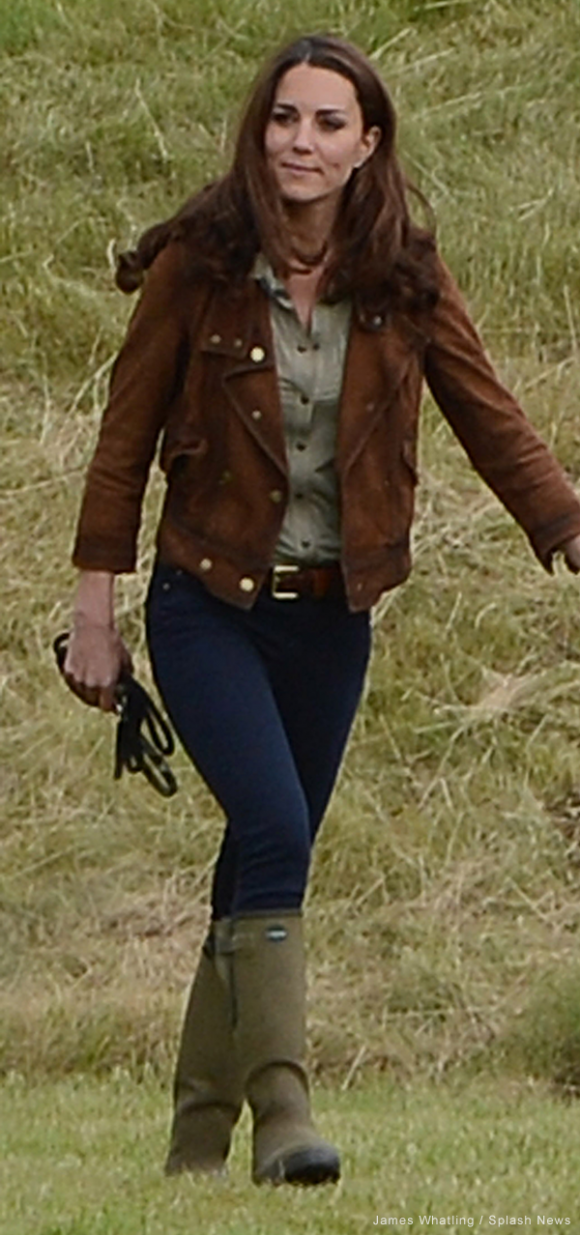 About the Le Chameau Vierzonord wellies
The wellies were first designed by Le Chameau nearly fifty years ago in France.  They're handcrafted from high-quality rubber and lined with leather.  The boots are a favourite with the Royals because they were designed for country life, yet they balance functionality with style.
Design features:
The Vierzonord boots are part of Le Chameau's "Vierzon" line.  The company claim this line of Wellington boots were the first to feature a gusset strap that can be genuinely adjusted for a better fit.
The Vierzonord boots feature an ergonomically designed calf that offers both support and comfort, plus the boot offers superior arch support with its reinforced shank.   Even the soles are well designed; they're created from double density rubber designed especially for frequent wear on all terrains.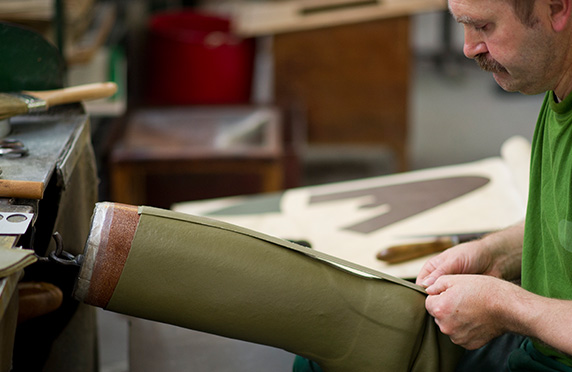 Did you know:  each pair of Le Chameau wellies are HANDMADE by a master boot maker – these are VERY high quality rubber boots!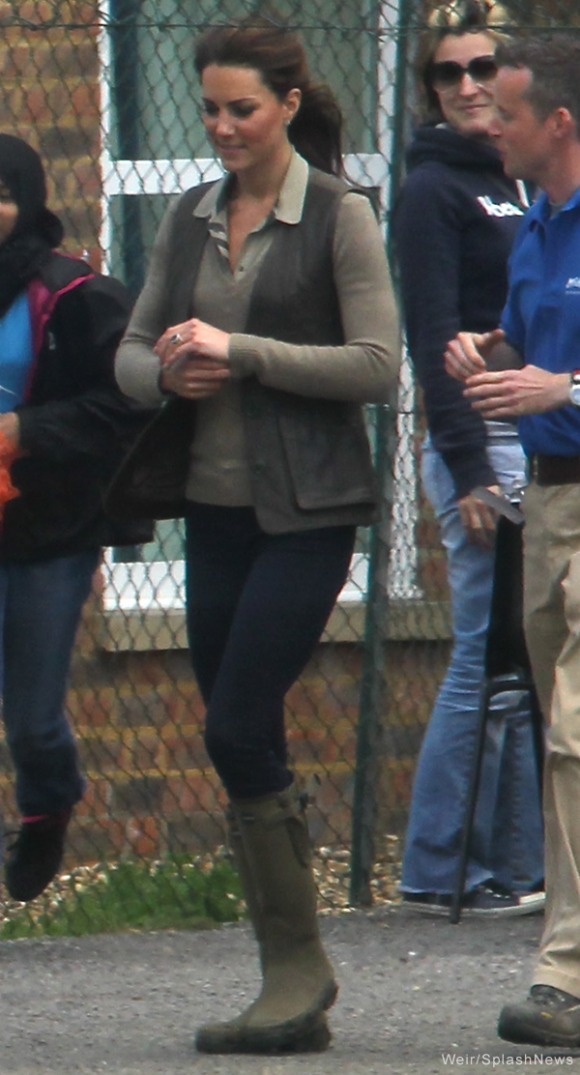 "Whilst [Le Chameau Vierzonord boots] are not the cheapest boots on the market, their longevity means they offer excellent value for money."
— Karl Waktare, managing director of LLC Ltd which imports Le Chameau products into the UK (via The Telegraph)
Where to buy Kate Middleton's wellies:
Le Chameau does not sell their wellington boots directly to consumers.  But you can see if a store in your area stocks the wellies by visiting the Le Chameau website and looking for local boutiques.
The only place I can find that sells the boots online is Harrods for £220.
The cheaper version: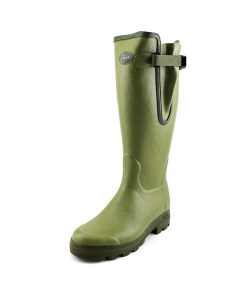 Le Chameau manufactures another version of Kate's Wellington boots, which have a synthetic lining instead of leather.  They're called the "Vierzon" style.  Aside from the synthetic lining, they're otherwise identical, and they cost less.
The Vierzon style can be purchased from:
Prices correct as of 2nd of June 2017.