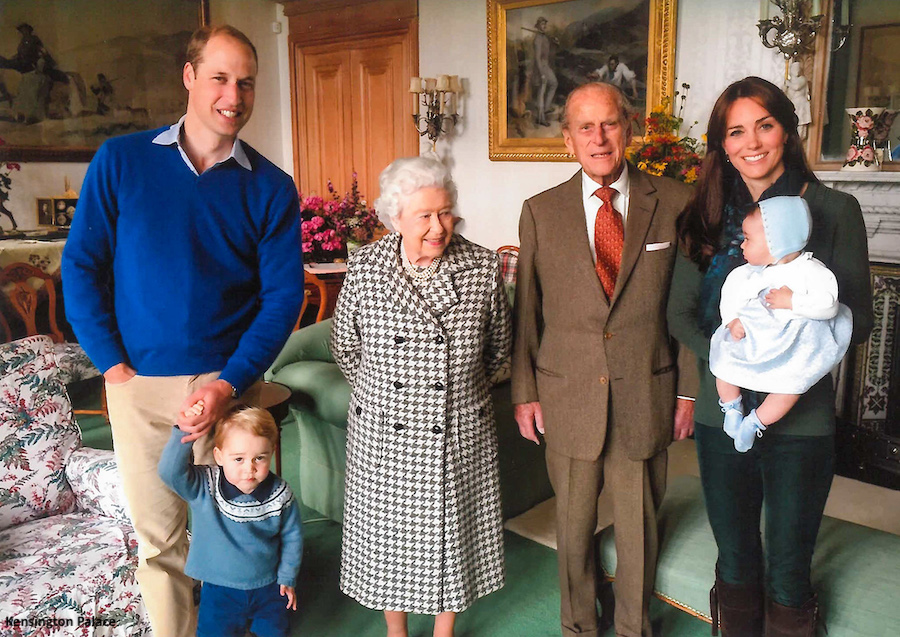 The Royal Family have shared photographs of Prince Philip on their social media accounts this week, remembering him as a father, grandfather and great-grandfather.  An image shared by William and Kate (pictured above) shows the Queen, Prince Philip, William, Kate, George and Charlotte at Balmoral in 2015.
A second image, shared to the official Royal Family social media accounts, shows the Queen and Prince Philip surrounded by seven great-grandchildren at Balmoral Castle in 2018. Kate took this photo herself. The youngsters featured are George, Charlotte and Louis—William and Kate's children of course. There's also Savannah and Isla, the two daughters of Peter and Autumn Phillips and Zara and Mike Tindall's children, Lena and Mia.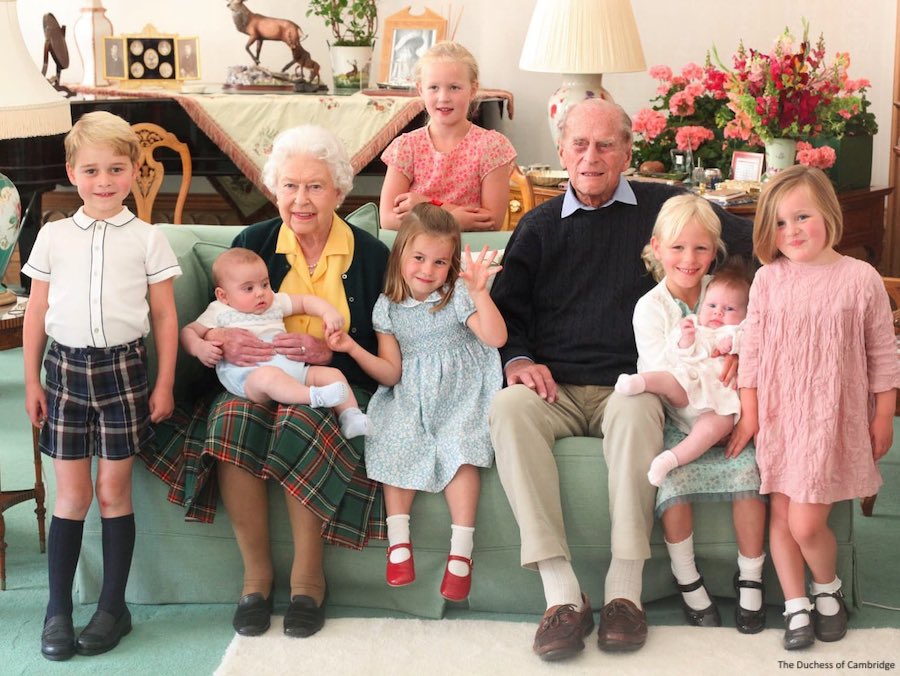 A third image shows Prince George sat next to Prince Philip in a horse drawn carriage. It was taken by Kate in 2015. Prince Philip's love of carriage driving—and his involvement in establishing it as a sport—is well documented. You can read a fascinating article here, if you'd like to learn more.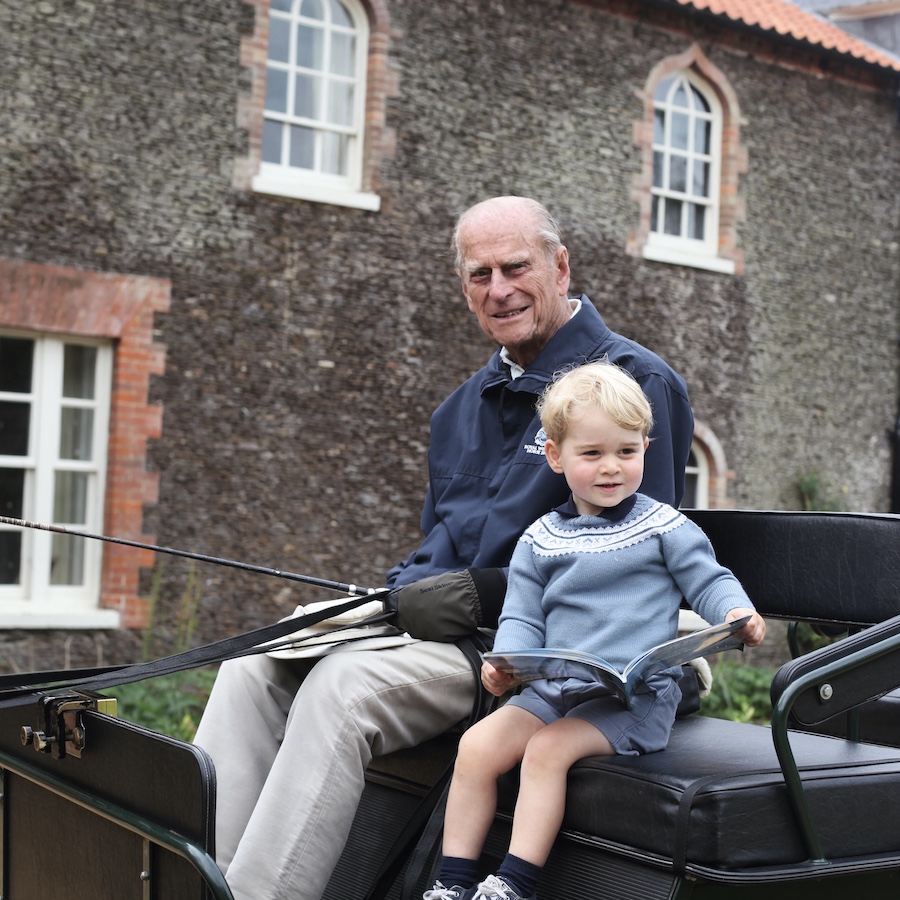 This photo accompanied a statement William released about his grandfather:
My grandfather's century of life was defined by service – to his country and Commonwealth, to his wife and Queen, and to our family.

I feel lucky to have not just had his example to guide me, but his enduring presence well into my own adult life – both through good times and the hardest days. I will always be grateful that my wife had so many years to get to know my grandfather and for the kindness he showed her. I will never take for granted the special memories my children will always have of their great-grandpa coming to collect them in his carriage and seeing for themselves his infectious sense of adventure as well as his mischievous sense of humour!

My grandfather was an extraordinary man and part of an extraordinary generation. Catherine and I will continue to do what he would have wanted and will support The Queen in the years ahead. I will miss my Grandpa, but I know he would want us to get on with the job.

Prince William via royal.uk
You can view the other photos below: