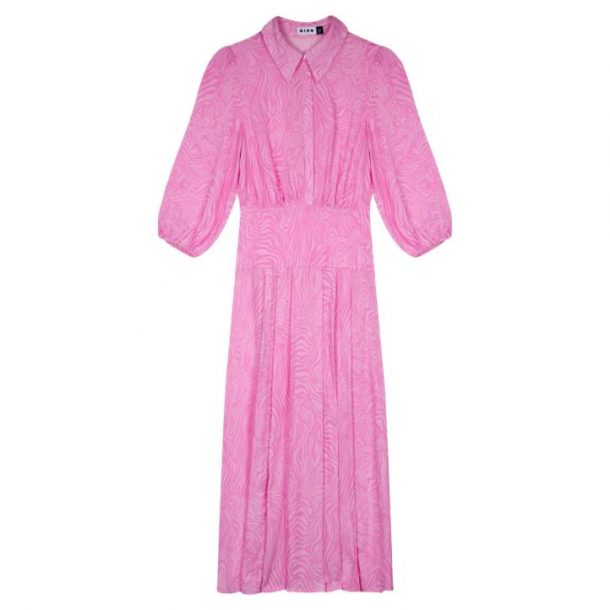 Kate Middleton wore the RIXO Izzy shirt dress in pink marble zebra on her final day in The Bahamas.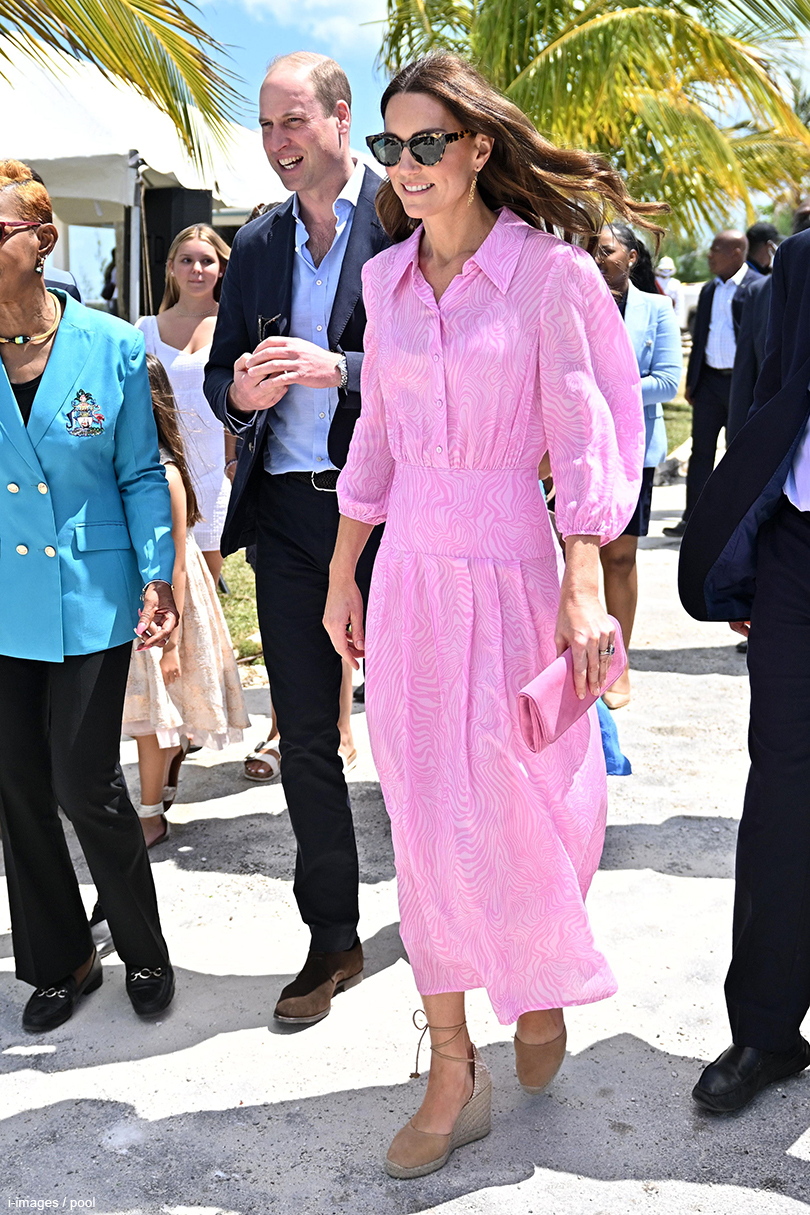 Kate's team knew this bubblegum pink dress would look fantastic against the backdrop of the island she visited. The team scout locations ahead of time—they will have noted the dominance of blue at each of the final locations in Abaco: the clear blue skies, the turquoise waters, the blue buildings at the Fish Fry, and the blue aquatic tanks at the coral farm.
The dress stood out beautifully against each. It also provided the perfect contrast to the seven white, blue and green outfits she wore on the previous three days of the tour.
About the pink dress:
RIXO clearly designed the bright pink Izzy dress with spring and summer in mind: the colour is the perfect antidote to wet, windy, dull winter weather. RIXO describe the cheerful colour as 'bubblegum'.
The Izzy dress features a pleated skirt, relaxed collar, button-down front, three-quarter length puff sleeves and a distinctive hip panel (which if you ask me, contributes to the vintage feel of the dress; it also gives the impression the dress is a blouse tucked into a skirt.)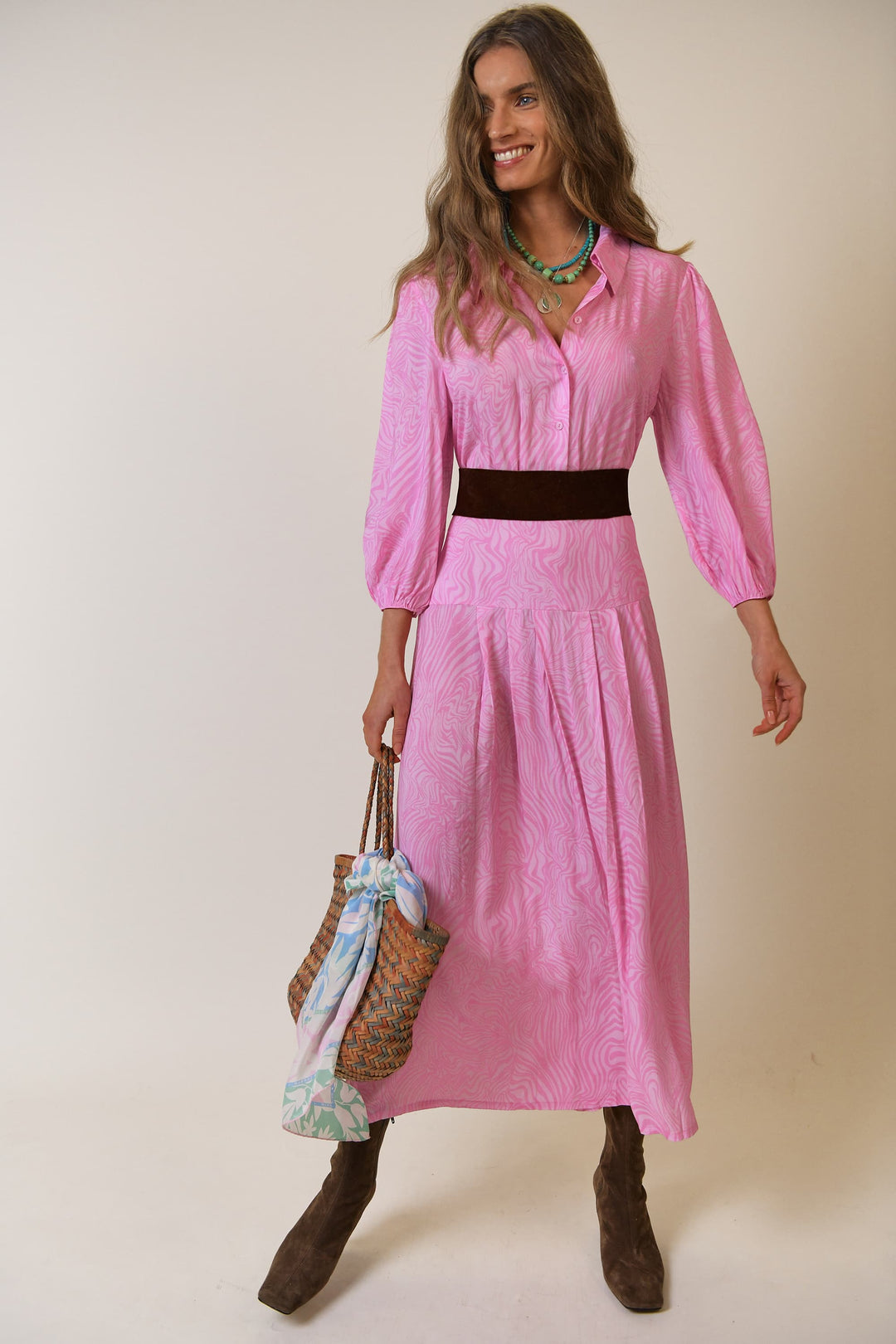 RIXO say Izzy has "all the effortless prep of a Hepburn-esque shirtdress".
Buying Kate's pink dress:
It's currently available at RixoLondon.com in a range of sizes.