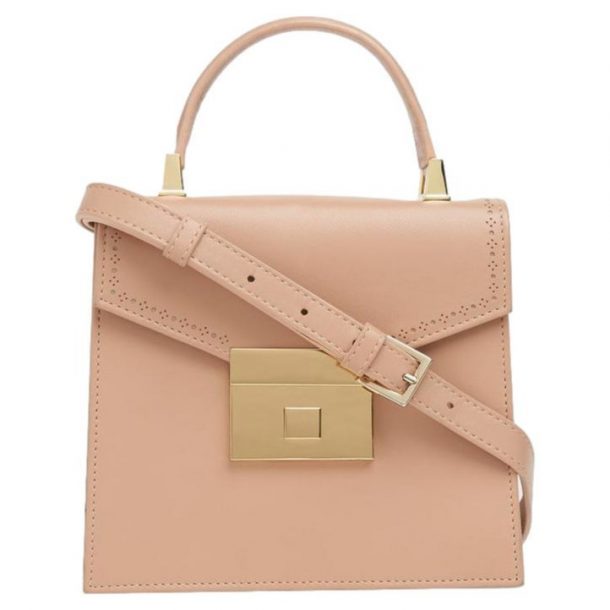 First worn by the Duchess of Cambridge (Kate Middleton) on the 11th of June 2021.
Sold by L.K. Bennett for £225 (before it went on sale for £112).
The Milly bag was produced in two colours, a nude shade called ÒTrenchÓ as carried by Kate (now out of stock) and ÒDuck EggÓ, a pale blue.
L.K. Bennett call the 1960s inspired piece Òsmall in size but big on styleÓ. It has a grab handle, a removable crossbody strap, gold-tone metal hardware and pretty brogue detailing.