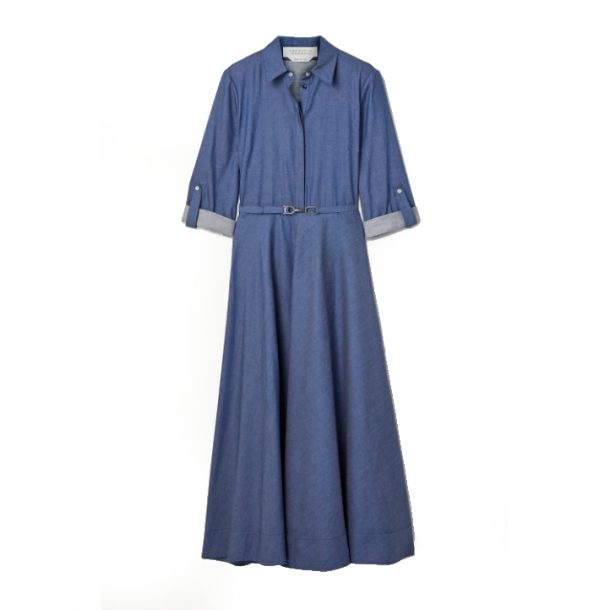 Kate Middleton wore Gabriela Hearst's blue denim Marley shirt dress to meet Sir David Attenborough in 2020.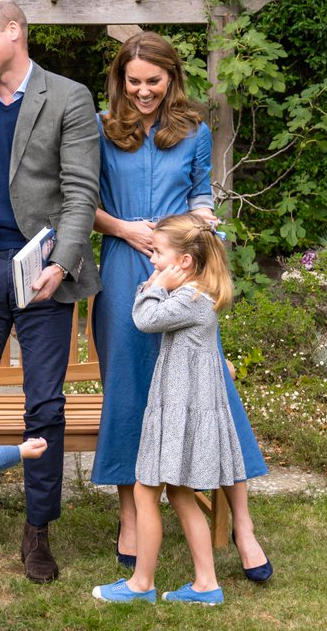 We spotted the Princess wearing the garment in a photograph released by Kensington Palace.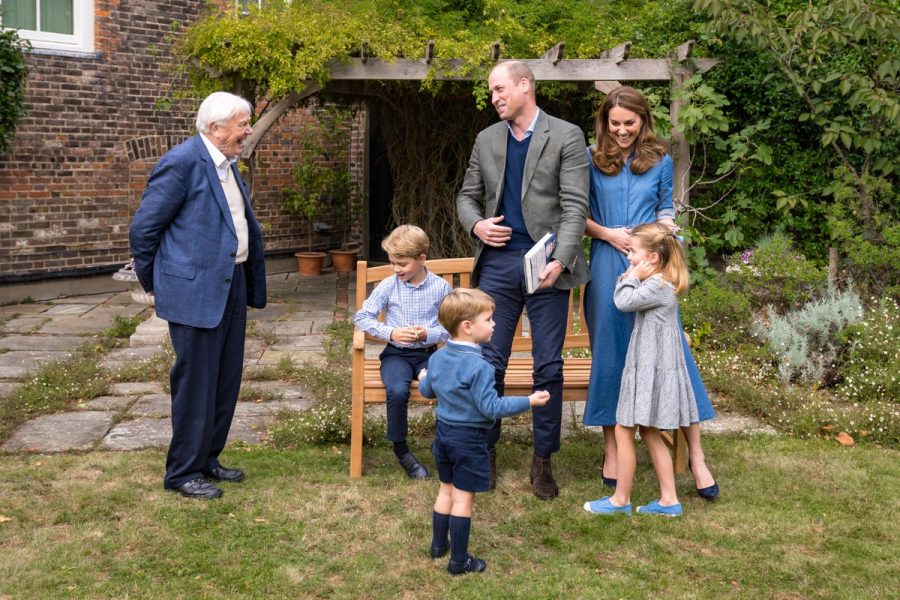 The Princess hasn't worn the denim shirt dress in public since, but I can see her wearing it again for one of her more relaxed, fun engagements in the future.
The ultimate warm-weather wardrobe essential:
Looking for the perfect shirt dress for spring-summer? This lightweight denim dress will take you through the season. Perfect for brunch with friends, outdoor picnics, or a day of shopping.
The Marley dress available today—in 2023—is crafted from a linen-flax fabric that provides breathable comfort, while the calf-length, flared silhouette offers a chic, airy feel.
The garment features a pointed collar and a mid-length flared skirt. The rolled-up sleeves are adjustable and can be fastened with push-stud cuff strips. A thin belt sits at the waist and closes with a silver-coloured lobster clasp.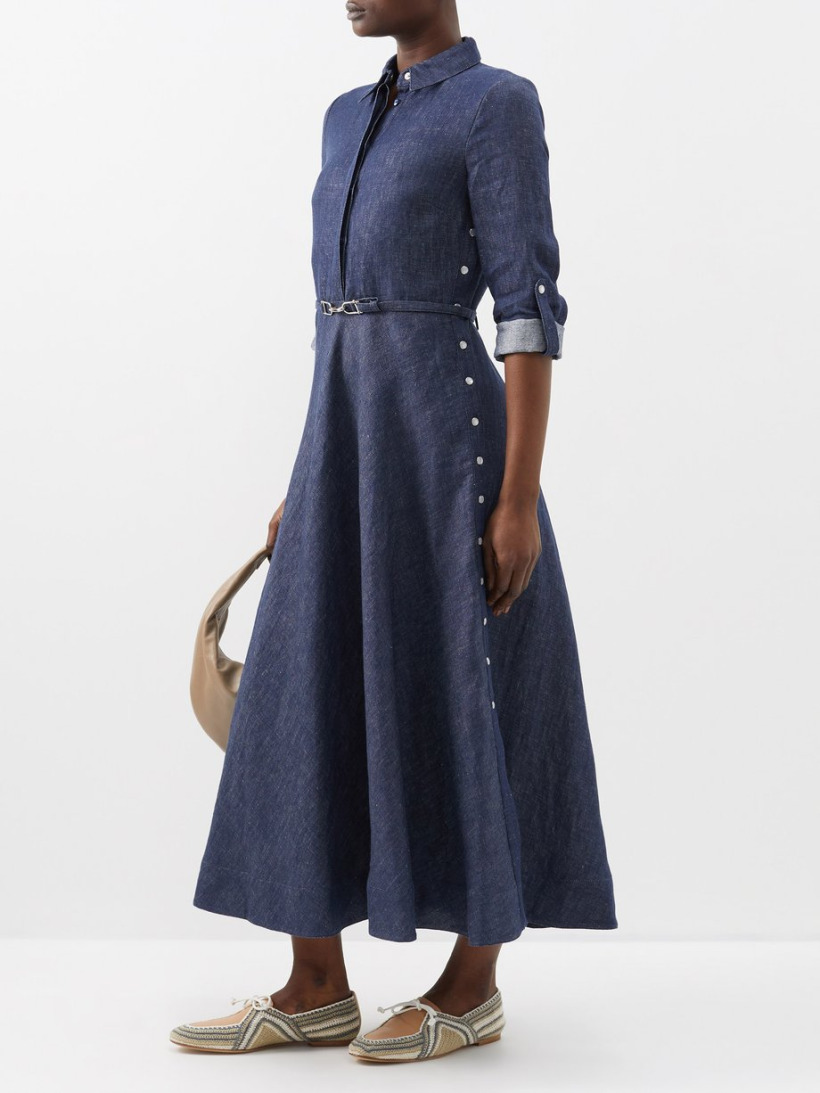 GABRIELA HEARST MARLEY DENIM SHIRT DRESS
Experience the pinnacle of spring-summer sophistication with the Gabriela Hearst Marley denim shirt dress.
Which version of the Marley dress does Kate wear?
Kate's dress is from an older season, I believe she wears the cotton-chambray iteration from the designer's Pre-Fall 2020 collection, pictured below.
Fast forward to Spring-Summer 2023 and the brand sell the Marley dress in a denim fabric crafted from linen-flax.
About Gabriela Hearst:
Sustainability, a refined aesthetic, beautiful tailoring and only the best materials are at the heart of Gabriela Hearst's luxury clothing collection.
I wanted to work with the best materials in the world; I wanted sustainability to inform all our decision-making.

Gabriela Hearst via The Times
Anna Murphy, the Fashion Director at The Times describes Gabriela Hearst as "the women who dresses the 1%". Anne Hathaway, Amal Clooney, Queen Rania of Jordan and Melania Trump are just a handful of Hearst's high-profile clients.