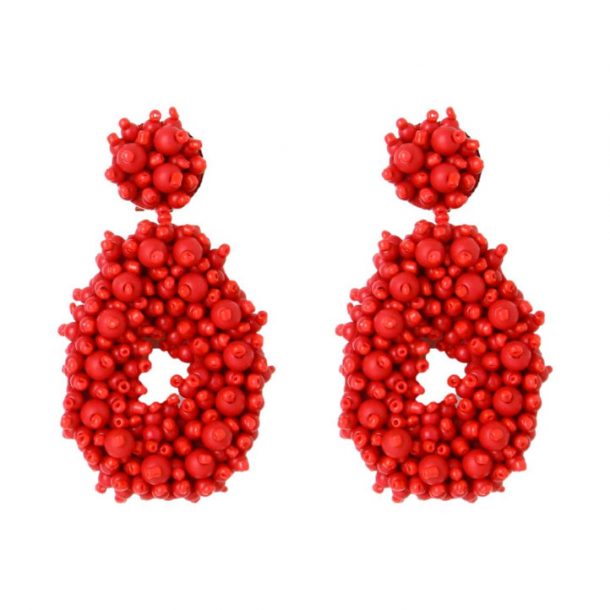 The Duchess of Cambridge (Kate Middleton) supported England in the Euro 2020 semi finals wearing a patriotic red, white and blue outfit. Kate wore these beaded earrings by Blaiz to the football match.
The oversized statement earrings feature a red beaded tear drop design. The beaded design appears on the front and back of the earrings. The post is made from gold-plated brass.
Blaiz sell the same design in black, green, yellow, pink and white too.
RRP: £65