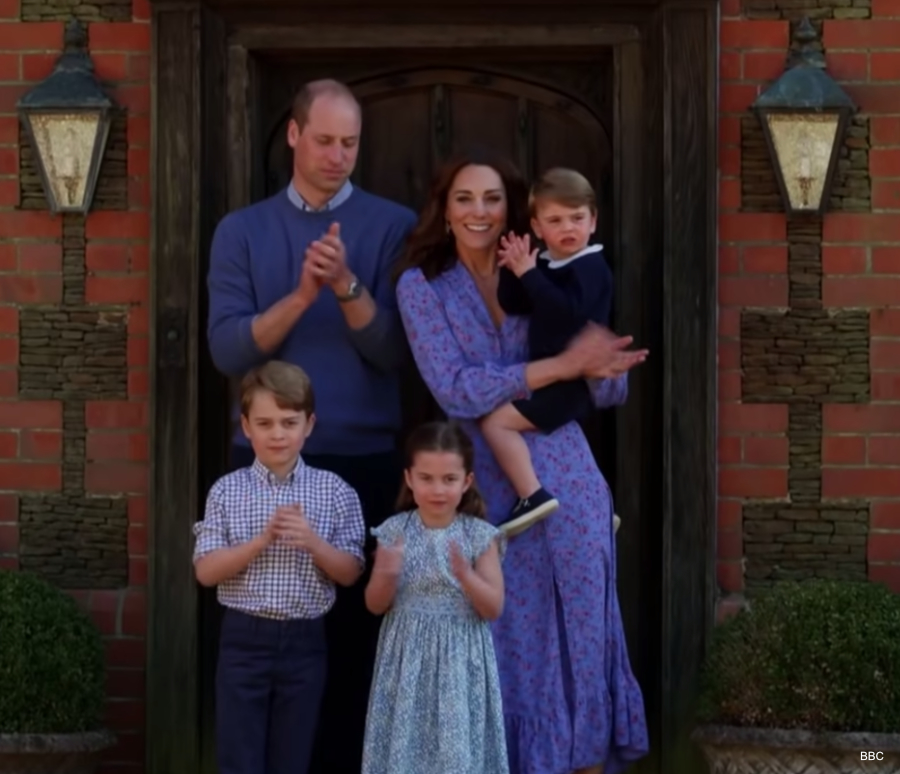 On the 23rd of April 2020, the Duke and Duchess of Cambridge made a surprise appearance on BBC One's The Big Night In with their three children, George, Charlotte and Louis. The Big Night In was a telethon that raised funds for people affected by the Coronavirus crisis.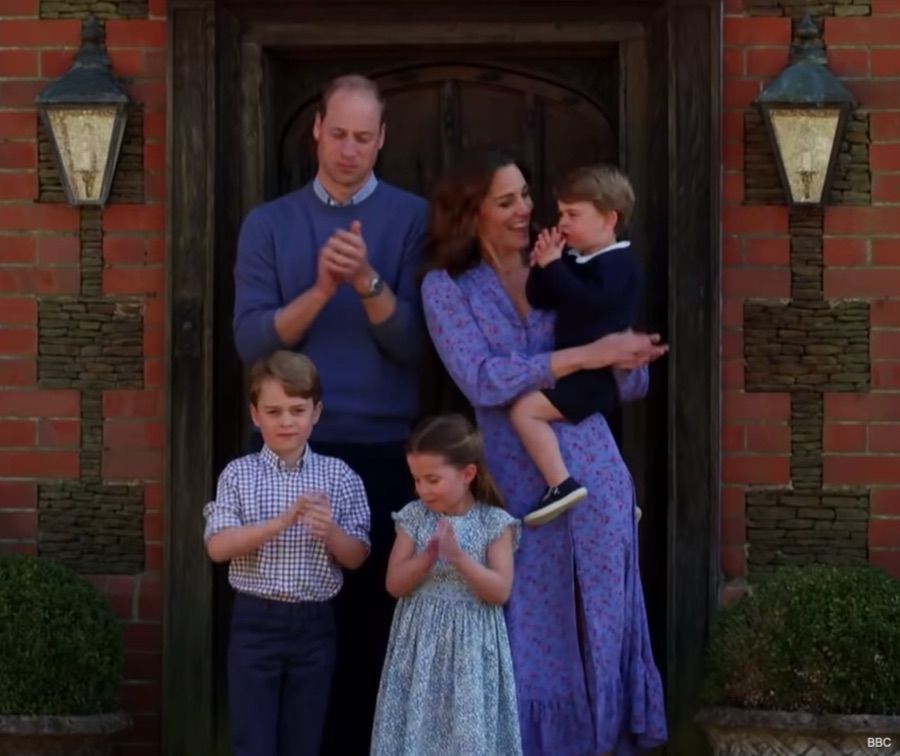 Viewers watched as the family-of-five emerged on their doorstep at Anmer Hall and began to applaud. This was timed to coincide with 'Clap for Carers', a nationwide show of appreciation for the National Health Service and key workers. The weekly event is held every Thursday at 8 pm.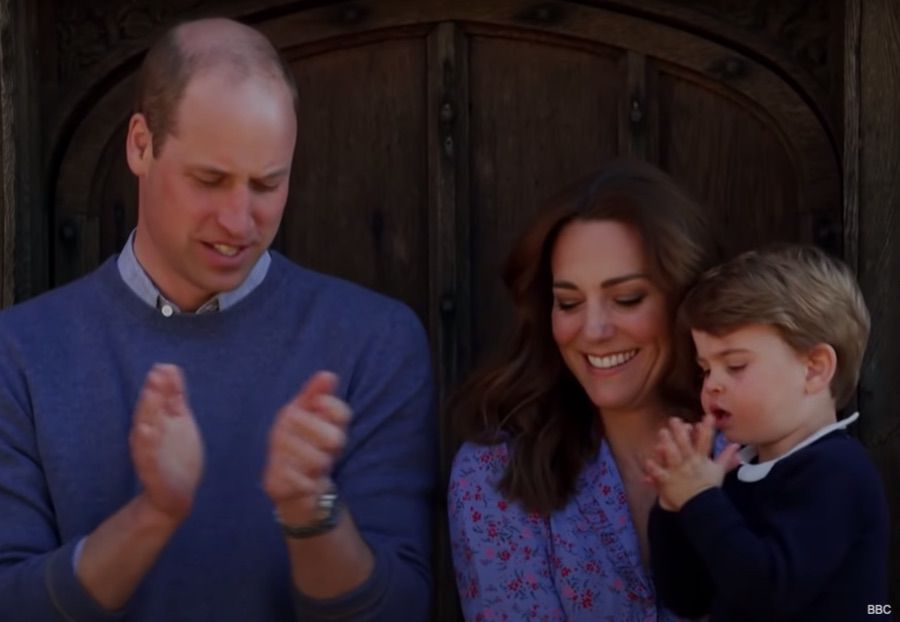 On Thursdays, the Great British public head out onto their doorsteps and cheer loudly to show support to NHS staff and say thank you for their service in fighting COVID-19.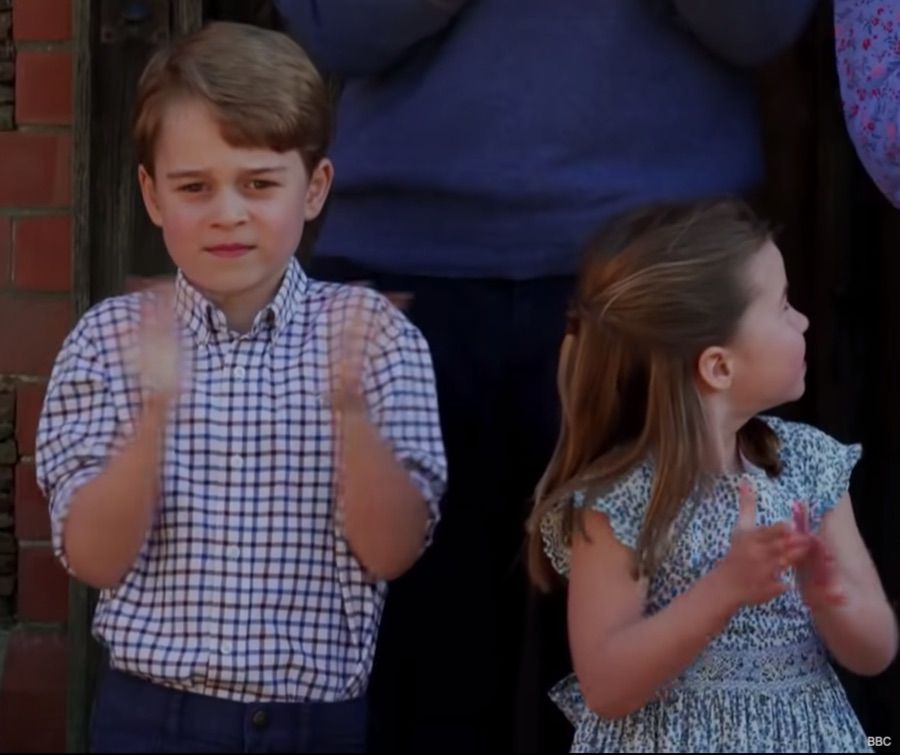 Applause is given for other key workers too, including delivery drivers and supermarket workers. They're acknowledged for their dedication in keeping the country running in these exceptional and troubled times. Clap For Carers takes place as the whole country is under 'lockdown', so for safety reasons, neighbours abide by social distancing rules.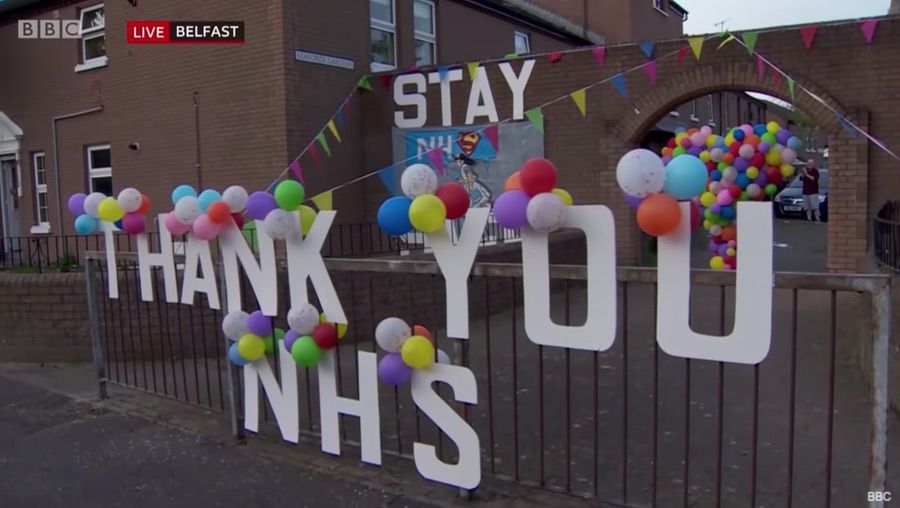 The Prince of Wales and Duchess of Cornwall also joined in with the applause from their home in Scotland. Earlier in the programme, Prince William took part in a comedy sketch with Stephen Fry – another surprise for royal fans.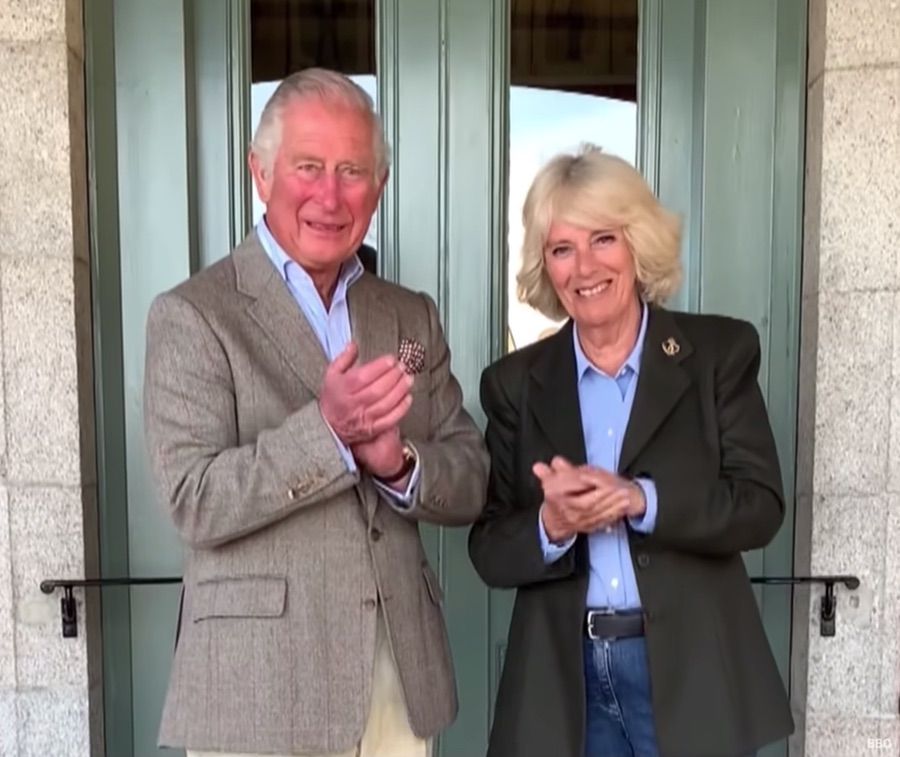 The Big Night In was a joint project between Children in Need and Comic Relief. If you're in the UK, you can watch the TV show in full on the BBC iPlayer. For those wanting to watch William, Kate, George, Charlotte and Louis clap on their doorstep, skip the video below to 2 minutes 14 seconds.
Kate's outfit:
The Cambridges coordinated in blue outfits to honour the NHS (blue is the organisation's signature colour). Kate's dress (not previously seen by fashion fans) is by London-based Ghost. It's the Anouk style.
The midi-length Anouk dress features ditsy pink florals on a soft cornflower blue background. It has a western-style v-neck shawl collar, long sleeves and a slight ruffle to the hem. It is made from 100% satin viscose and has a floaty, summery, retro feel.
The soft and feminine design is perfect for the wonderful warm weather. The vintage style of the dress also gives a subtle nod to the upcoming 75th anniversary of VE Day.
The dress is now out of stock online at Ghost London, ASOS and John Lewis, though do check the sites again, as I saw limited stock available at John Lewis recently (perhaps cancellations or returned orders).
It's also worth browsing eBay if you want to own the dress. There are several listings at the time of writing. Otherwise, check out some of Ghost's other flowy, boho-style dresses at the bottom of this page.
You might remember that Kate wore a blue maxi dress from Ghost last year. She chose the brand's Avery dress during a meeting with staff at the British High Commission in Pakistan, while on tour in Pakistan. That dress soon sold out but Ghost now stock it in pink should you wish to purchase it. Find it at ghost.co.uk, asos.com and johnlewis.com.
Kate wore her Polly Petal Drop earrings (previously seen) from Accessorize to finish her outfit. They coordinate with the pink flowers on her dress. These earrings have pink gems on a slinky flower petal drop. They can still be purchased for £5.60 on the Accessorize website. ($12 in the USA. Worldwide delivery and other currencies available too.)