NOW CLOSED –

 

Congratulations to our winner, Kate B.
We've teamed with Le Chameau to offer one lucky reader the chance to win a pair of Kate's wellington boots.  EXCITING!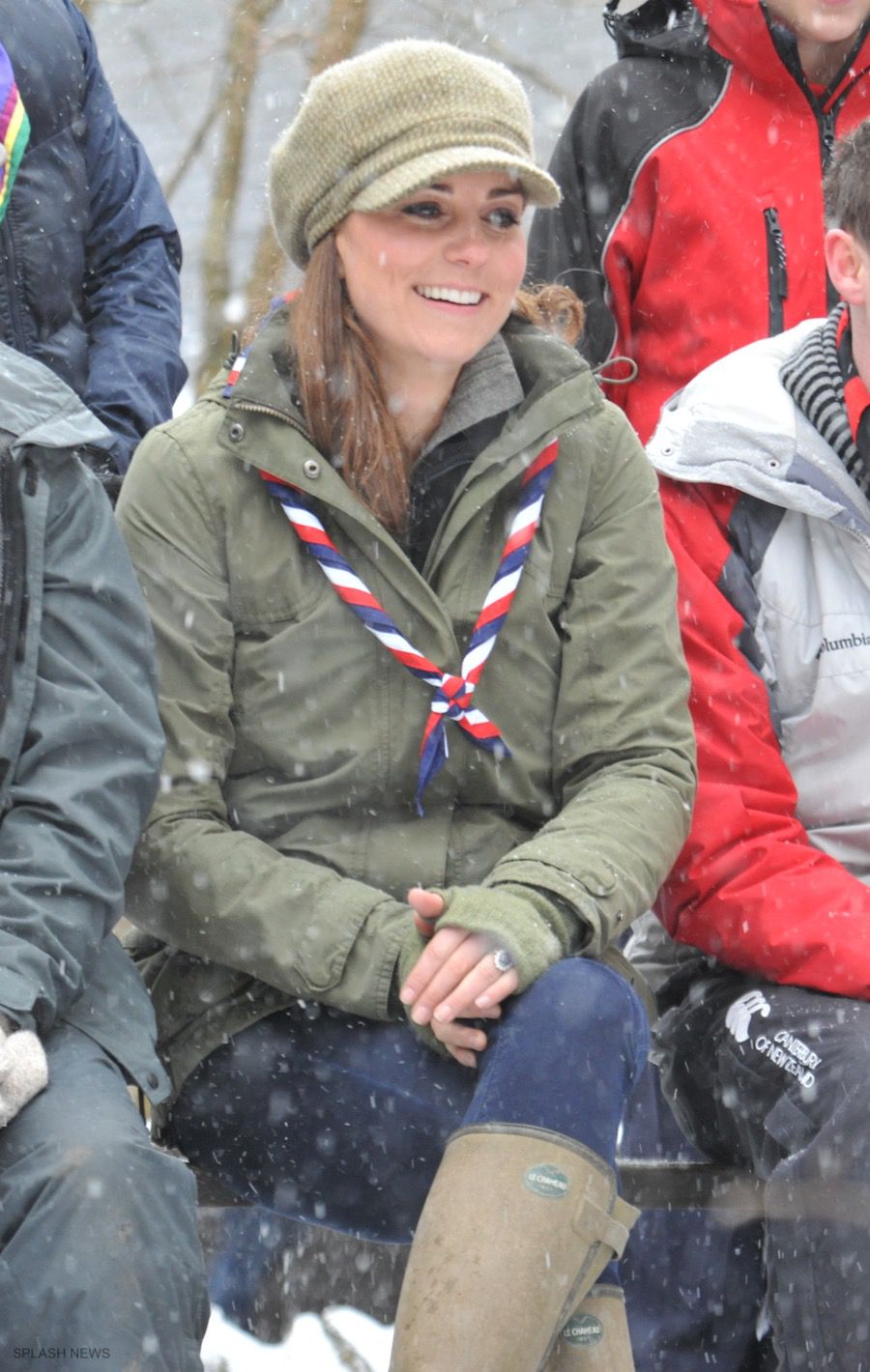 The Prize:
Le Chameau has generously offered a pair of their Women's Vierzonord Neoprene Lined Boots as the prize – the exact same pair worn by Kate!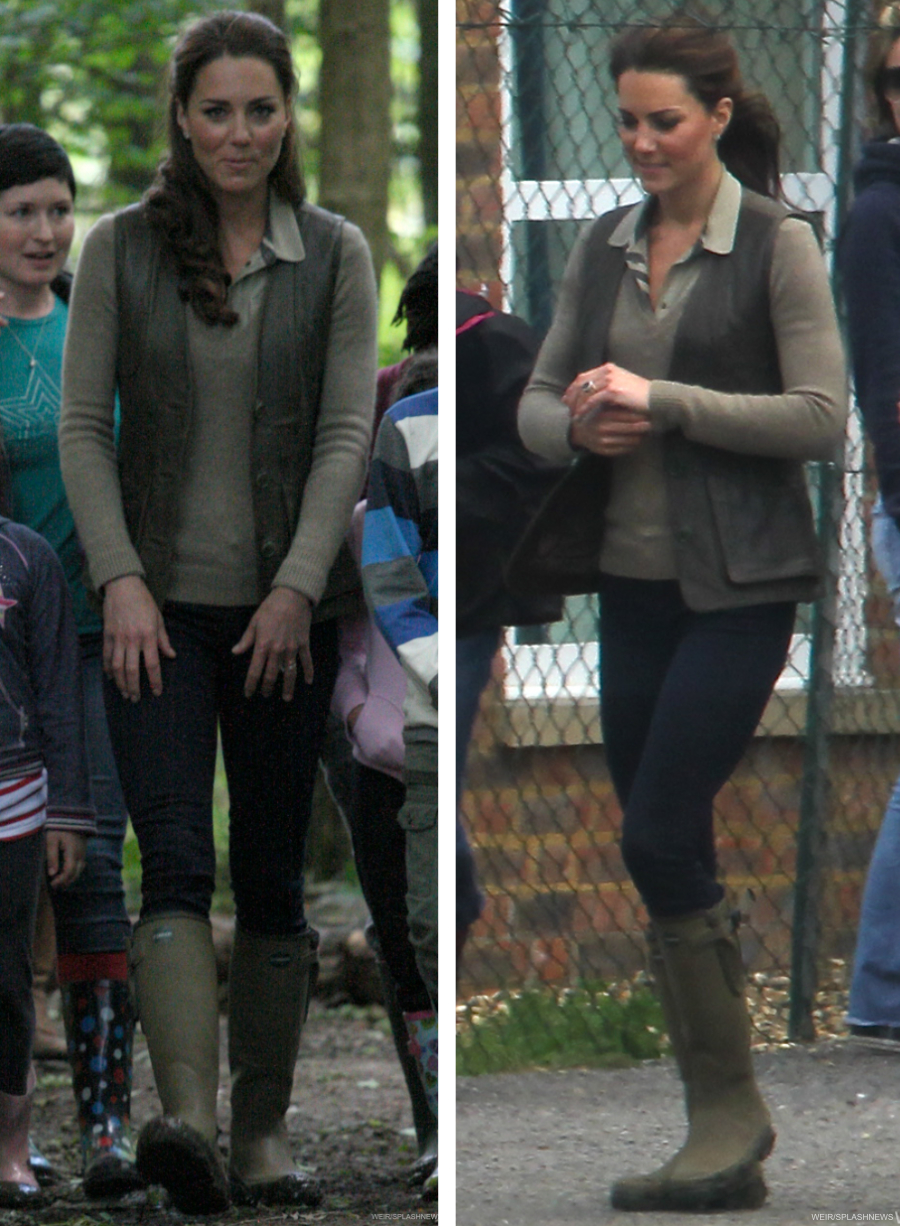 About the boots:
They're ergonomically designed to offer both comfort and support
They're handmade from natural rubber
They're designed for frequent wear on all terrains
They're high-tech!  The boots use anti-fatigue technology
They neoprene lining will keep you warm – the boots offer exceptional insulation during cold winters (up to  -15°C / 5F)
How To Enter:
To enter this competition, visit Le Chameau's website and tell us how long the company have been making boots. We'll give you a hint: the answer is on the company's homepage!  Leave a comment below with your answer to enter.
NOTE:  UK & USA ONLY.  ALL COMMENTS WILL BE HELD IN A MODERATION QUEUE.
Terms & Conditions:
OPEN TO THE UNITED KINGDOM AND UNITED STATES ONLY.
The competition will run for one week. It will close on Wednesday, December 20th at 5pm GMT.  I'll draw a winner shortly after. The winner will be announced here and on Facebook and Twitter. I will also email the winner, so please leave a valid email address with your comment. I reserve the right to draw the competition again and pick another winner if the first person is unreachable, or does not live in the UK or USA.
The entrants will be assigned a number based on the order they commented. (E.g. the first commenter will be #1, the second #2 and so on). I'll use a random number generator to choose the winner.
This competition is not endorsed by the Duchess of Cambridge, the Royal Family, or anybody else. It's a private arrangement with myself (Carly Wood) and Le Chameau for the readers of this blog.
We love the boots!
Le Chameau kindly sent me a pair of Kate's boots to test. My mum has a field and two ponies, so we decided to test the boots out in our British winter weather (we're both the same shoe size)… so they've seen plenty of mud, snow and ice over the last few weeks.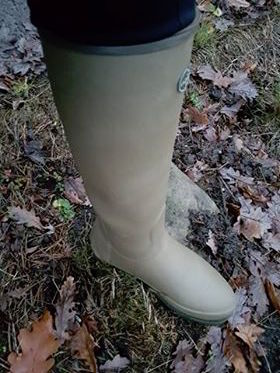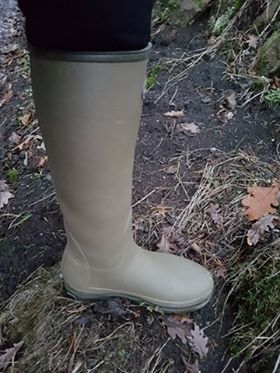 Our verdict? They're fantastic.
They're very springy and cushion your sole, which means you can wear them for ages without your feet aching (unlike cheaper* wellies we've owned in the past). Perfect if you get tired feet quite often or if you have foot conditions such as plantar fasciitis.
They cushion your feet and legs and a supporting without rubbing – again, a problem we've both had in the past.
The boots have a fantastic grip and my mum was able to fetch hay and straw up to a very slippery, muddy field without a problem.  She said it was refreshing to be able to push a full wheelbarrow full of manure and not slip over!
They fit beautifully, though they're quite snug. However, this means they don't get sucked off in the mud!
They keep your feet warm (and trust me, it's been freezing here recently!)
After a day on the farm, we hosed the boots down and they quickly cleaned back to their pristine state.
A real workhorse of an outdoor boot, we highly recommend them!
* We've owned Joules wellies, Hunter wellies, Puddleduck wellies, cheap supermarket wellies and random wellies from eBay in the past – so both have a variety of price points to compare with.