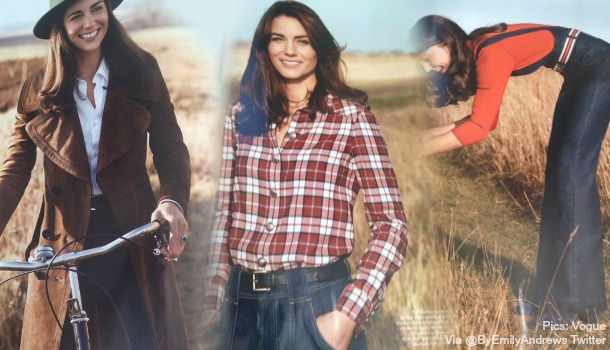 The June edition of British Vogue magazine hit newsstands in the UK today.  As you may recall, the magazine is celebrating its centenary: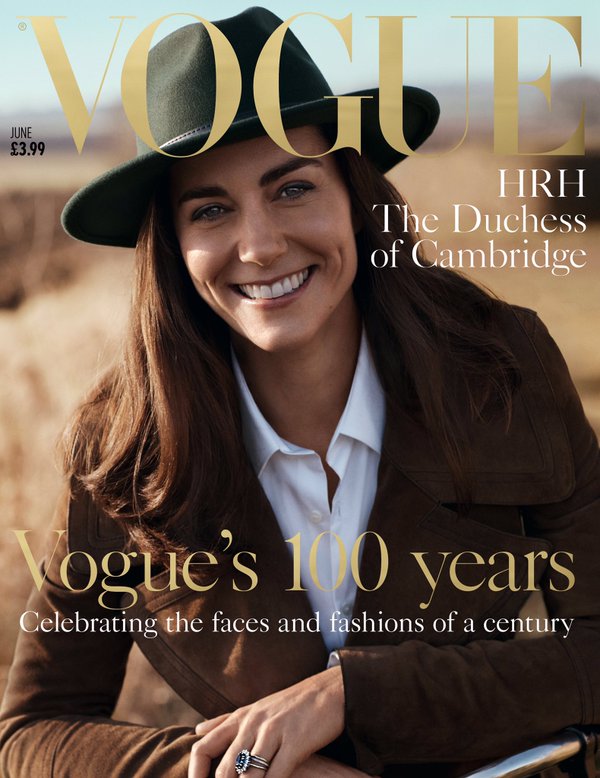 Kate is on this month's cover, plus she stars in 10-page shoot within the magazine too.  Emily Andrews, The Sun's Royal Correspondent, uploaded a few images to Twitter:
Vogue's dressed-down Duchess is out now-and Lupo puts in a star turn. #kate #BritishVogue pic.twitter.com/e7ANVerezP

— Emily Andrews (@byEmilyAndrews) May 3, 2016
It's the first magazine cover that Kate has ever consented to.
As we explained in last week's blog post about the feature, photographer Josh Olins took the photos of Kate in the Norfolk Countryside.  The style choices were based on what Kate usually wears (jeans, shirts and t-shirts).
Kate's outfits:
Here's a quick breakdown of exactly what Kate is wearing in each photo: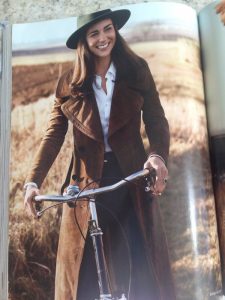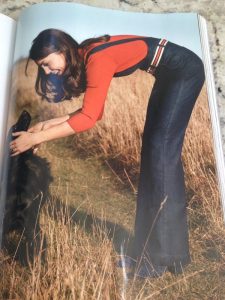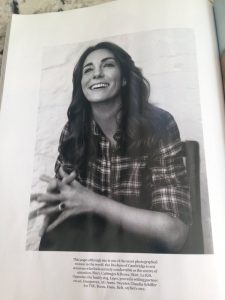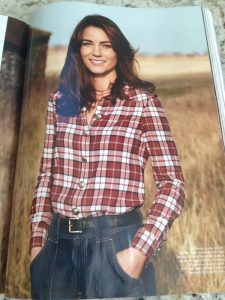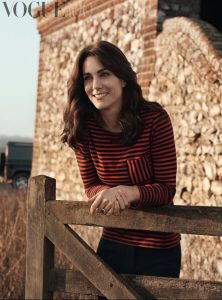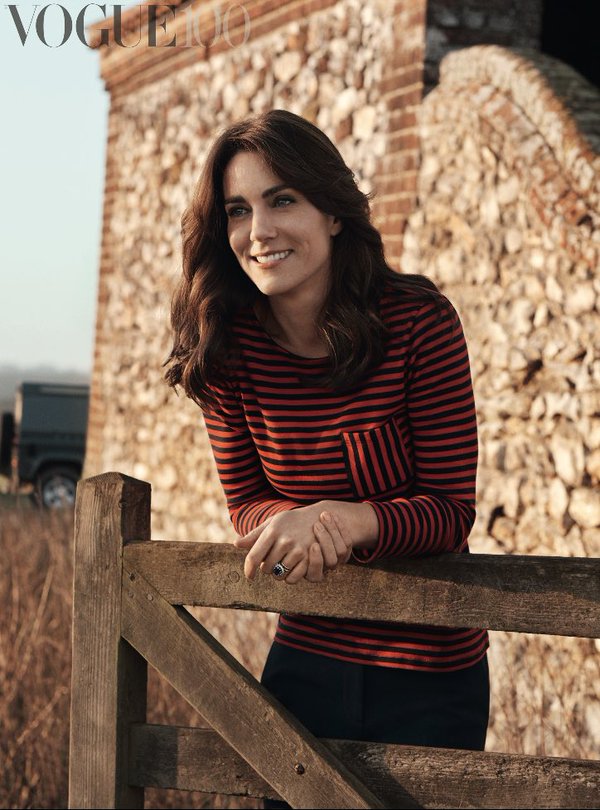 Lots of "behind the scenes" details are included in the magazine too.  For instance, we learn that Kate drove herself to the photoshoot with giant rollers in her hair!
You'll have to buy the magazine to find out more details!
Buying this issue of Vogue:
In addition to stores and newsstands, you can order British Vogue online in digital form.  You can buy a single issue from Zinio (works on desktop & most devices) BUT at the time of publishing, they had not updated to the newest issue.  Check back soon!  You can also subscribe to the digital version of Vogue on the Apple App Store, the Amazon App Store and on Google Play.