Earlier this month, William, Kate, George and Charlotte left Kensington Palace to take residence at their Norfolk home, Anmer Hall, a ten-bedroom country house on the Queen's Sandringham Estate.  It's unlikely we'll see much of the Cambridges over the next couple of months, as they settle into their new family life and enjoy spending time with their new arrival.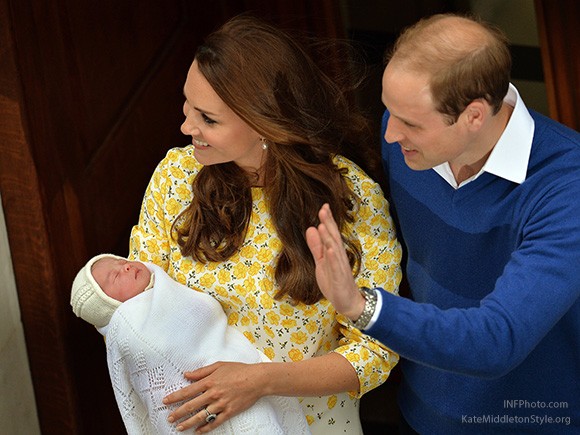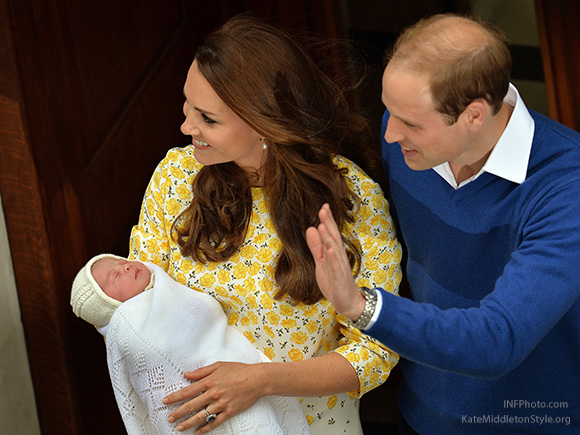 In order to help ease the withdrawal pains as we wait for Princess Charlotte's christening,  I thought I'd take this opportunity to write a blog post today, show off some beautiful jewellery and introduce you to our new blog sponsor, StyleRocks.com*.
If you are a regular over at Susan's blog What Kate Wore, you may be familiar with Style Rocks. For those who aren't familiar, the company is owned by one of Susan's friends, Pascale. The company sells stunning (and Duchess-worthy) creations which we can tweak in design! Yes, everything on the site is fully customisable, pretty cool huh?
On her website, Pascale asks "why settle for something that isn't right". Her service allows you to pick a piece of jewellery and adapt all of its components until you're happy – metals, gemstones, pearls, etc can all be changed to suit your particular preferences.  Each piece of jewellery ordered is bespoke and made-to-order by craftsmen in Australia.
Pascale is a big fan of Kate's style and she's worked with Susan from WhatKateWore.com on a two different of jewellery designs. Their first collaboration was the Terre-et-Mer necklace, designed to commemorate the Royal couple's visit to Australia in 2014. (Read about the full design process here).  Like all of Pascale's jewellery, the Terre-et-Mer necklace is fully customisable.  Shown below:  Single leaf in rose gold, single leaf in gold, three leaves in gold with pearl and single leaf in silver with pearl:
More recently, Susan and Pascale collaborated on this stunning "Russian Rings" collection. (Again, you can read the full story behind the design process here). The Russian Rings are probably my favourite item of jewellery on the entire site – aren't they gorgeous?  Again – fully customisable.  We show a variety of rings and necklaces below:
I can really see Kate wearing one of these necklaces.  In fact, they remind me of the stunning Cartier necklace she wore during the 2012 Olympics:
Recently, Pascale's new collection of detachable drops have been popular with Kate fans!  The impressive collection of gemstones (see below) come in a beautiful rainbow of colour options and the metal can be changed too (gold, silver, etc).
Die-hard Kate fans will know that the Duchess owns several pairs of "drop" earrings in different gemstone colours by jeweller Kiki McDonough:



I like the idea that you can literally recreate a look similar to Kate's using the beautiful gemstones and precious metals on Pascale's site, StyleRocks.
Oh, it's also worth mentioning that Pascale and StyleRocks also provide a valuation certificate for earrings valued at AU $500 or more! That's pretty wonderful too.
I'll leave you to browse StyleRocks.com now and play with their customisation tools. Yes, I've spent the best part of this morning making pretty things… I'm a little bit addicted.
SPECIAL OFFER:  Style rocks have kindly offered readers of this blog a AUD $25 credit on their first order!  Simply sign up to StyleRocks' mailing list – either via the pop-up on site, or via the sign up box at bottom of home page. You will receive a subscription email – when you confirm your email details, you will receive the signup credit. Enter this into the box at checkout.
Tip: Remember to change your currency at the top of the site – you can view in AUD, USD or GBP.   Also, Pascale told me that it's great news if you're from the USA, the AUD has tanked against the USD recently meaning that all the jewellery is very affordable right now.  StyleRocks offer international delivery.
* NOTE: I often get requests for sponsorship here at KateMiddletonStyle.org and I rarely accept. However, I wanted to work with StyleRocks – they are a natural fit for the blog. I'd like to be clear and say that while StyleRocks are paying a fee to sponsor this website, this blog content is my own.  I've researched and written the post myself, I had full editorial control.  I chose to work with this company because they're offering something I KNEW fans would be able to get behind – plus their owner is a huge Kate fan too.