It's officially March, which means spring is in the horizon.  The word spring conjures up images of cheery, bright and blooming daffodils – one of my favourite flowers.  Speaking of daffodils, Happy St. David's Day to all of our Welsh readers.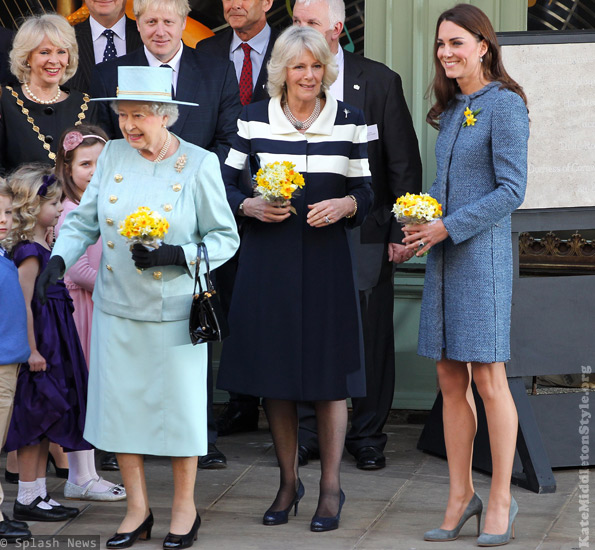 Kate, The Queen & Camilla all with daffodils
On to today's royal roundup of news and tidbits, a Kate-fix to tide you over until her next set of public appearances.
Kate's boat print dress will be restocked in May:
If you didn't manage to grab Kate's Somerset by Alice Temperley boat print dress, don't get your purse and pay the inflated prices on eBay just yet.  John Lewis have confirmed they'll restock the popular dress in May.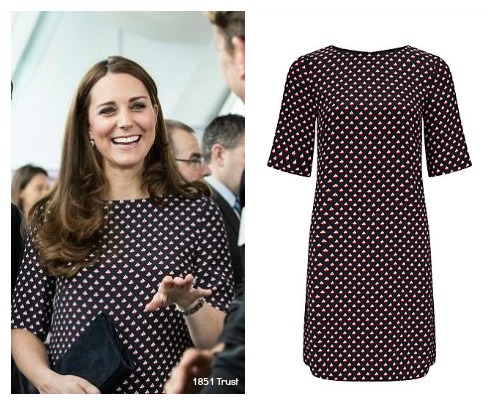 Until then, do bookmark the page and keep checking back – size 14 (UK) was briefly back in stock today.  I think John Lewis frequently re-list returned dresses on their website.
—-
Stuart Weitzman have restocked Kate's Minx shoes (and in a new colour too!)
As I mentioned above, spring is just on the horizon.  The Stuart Weitzman Minx are Kate's go-to sandals on a balmy day.  She's worn them to polo matches on sunny afternoons and to the beach in Sydney, during the Australian tour.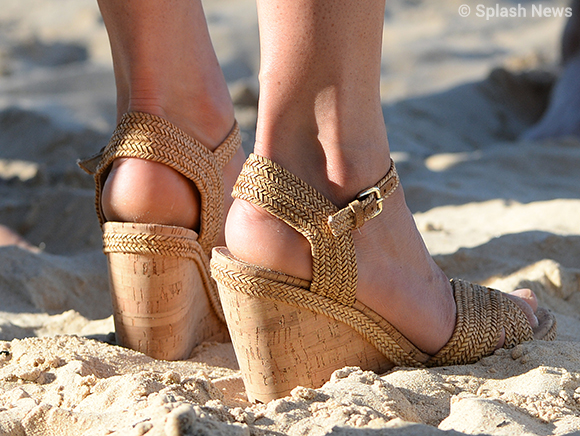 If you've decided to finally invest in a pair this year, you'll be pleased to know Stuart Weitzman have just restocked (on the US site).  Not only is Kate's camel-coloured style back in stock, but there's a new blue colour listed on the website too.  I can see these paired with a white fit and flare dress – very chic!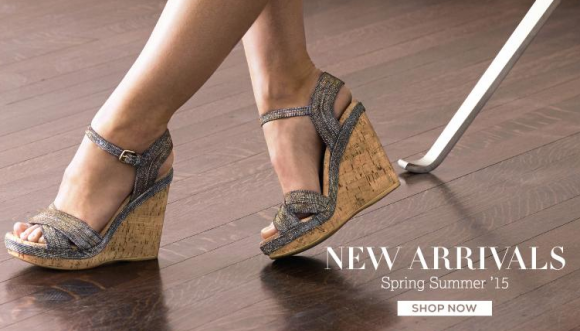 Russell and Bromley stock the Minx shoes here in the UK and they also have new colours in stock too, including white, snake and my favourite, "Glitter".  R&B stock the Minx wedges in glitter too – needless to say, I really love them.
—-
Hobbs restock the Irah jacket (repliKate for the L.K. Bennett Darwin)
Hobbs have restocked their Irah jacket, so it must have been very popular with shoppers!  The jacket is a pretty good repliKate for the L.K. Bennett Darwin jacket, as worn by Kate, and it even features similar details to the Temperley Odelle coat Kate wore too (the belt, namely).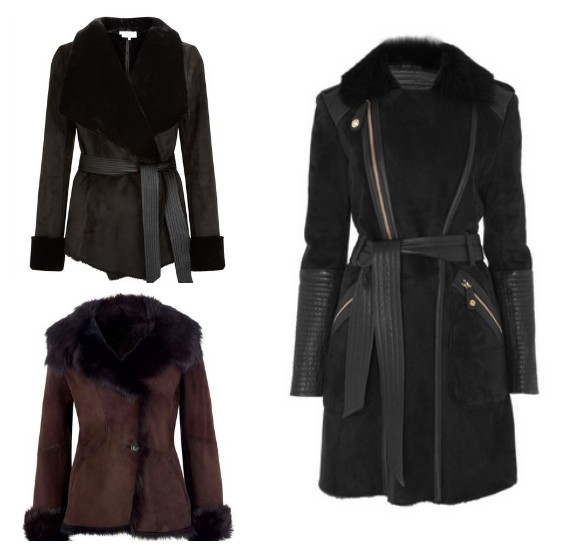 Top left:  Hobbs Irah // Bottom left:  L.K. Bennett Darwin // Right: Temperley Odelle
The fabric and colour are not the same, but you have to admit that it's a pretty good deal for the difference in price.  Shop the Hobbs Irah jacket here.
—-
EACH x Emma Bridgewater mugs
This week, my EACH charity mug arrived from Emma Bridgewater.  You may recall Kate visited the brand's factory last month to watch the mug in production.  I'm really pleased with my mug – though I think it's too nice to use and I'm not sure how dishwasher-safe Emma Bridgewater products are.  It's currently positioned on the shelf above my desk, where I work on my blog!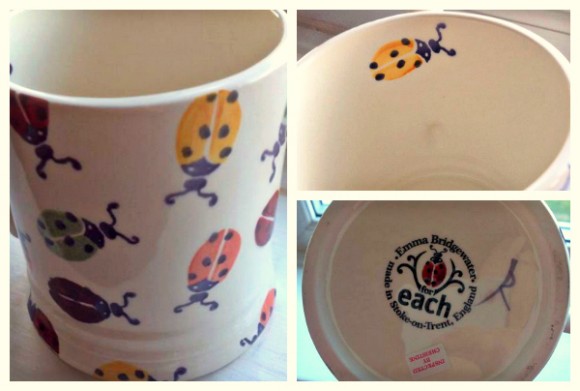 Excitement over the mug had me researching, and then questioning something I read in The Mirror about Kate's involvement with the design process.  I asked Victoria Murphy from The Mirror:
@KateMiddStyle @MirrorRoyal @KensingtonRoyal yes, she helped with the design process

— Victoria Murphy (@byQueenVic) February 18, 2015
Victoria confirmed that Kate assisted with the "design process."  My guess is that she didn't design the mugs per se, but she probably provided ideas and gave feedback.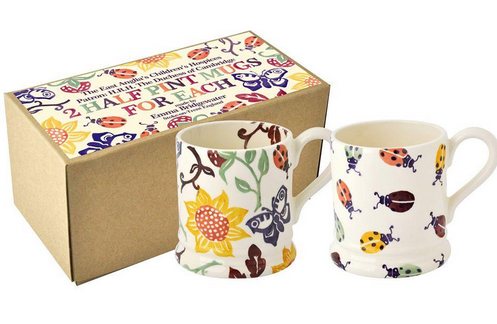 The good news is that there's been a huge demand for the mugs, which benefit EACH's Nook Appeal greatly.  Order yours here if you haven't already.
—-
Kate's calendar:
Three new dates were added to Kate's schedule for March.  The Duchess will be undertaking four public engagements in total. Perhaps five if she is well enough for this year's St Patrick's Day parade.  You can read about the upcoming confirmed public engagements in the 'events' section of our site, right here.
This week, it was reported that Kate undertook a couple of private engagements on the quiet.  According to Court Circulars, Kate attended a Foundation dinner at Kensington Palace on 24th Feb.
Prince William & Catherine, Duchess of Cambridge attend Foundation dinner at Kensington Palace yesterday with Harry. pic.twitter.com/xXCoMCdLpO

— Mark Cuthbert (@markacuthbert) February 25, 2015
The following day, another court circular revealed that Kate received Mr Sandy Nairne upon relinquishing his appointment as Director of the National Portrait Gallery.
—-
Links of interest:
Grab a cup of coffee and enjoy these Kate-related stories, all popular this week:
What is "The Kate Effect"? Why does everything sell out so quickly?  A video report by Camilla Tominey of the Daily Express.
Read the first seven chapters of "The Royal We" for FREE.  If you haven't already heard, this is an adult fiction book, clearly based on the Wills & Kate story and written by Heather and Jessica of Go Fug Yourself.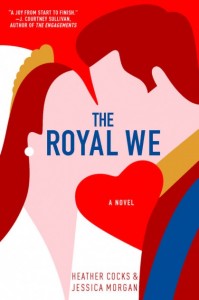 Test your Kate knowledge with this fun quiz: "So you think you know everything about Kate Middleton?  I got 9/10 and only because I answered one question too quickly without really thinking! Grr!  What score did you het?
A thoughtful piece in People magazine on Kate's impact on children's charities.
Felt London wrote a blog post about Kate wearing the Mirabelle Lolita earrings from their store.  You can read their full story here.
Madderson London gave an interview about the dress Kate wore earlier this year.  We learn Kate actually bought it half priced  in the sale.
Maclean's have written a fabulous article about the term "repliKate" in their magazine.
—-
We'll be back with more royal news soon!