Last month, the Duke and Duchess welcomed their second child into the world. Princess Charlotte of Cambridge's birth sparked another tidal wave of royal memorabilia and commemorative goodies (previously seen in 2013, with the birth of Prince George).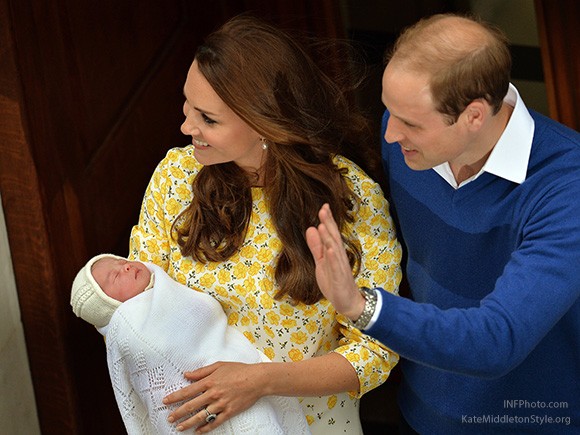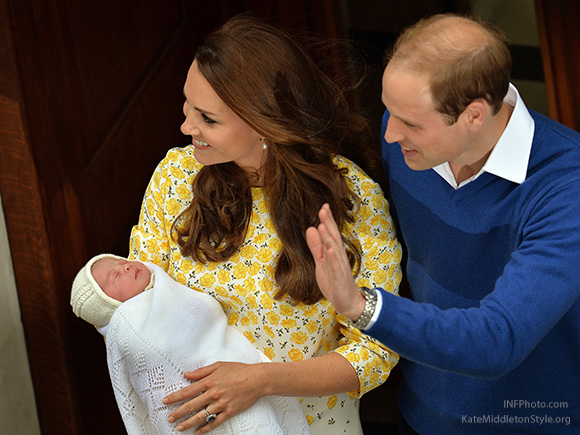 London–based baking company Biscuiteers are just one company celebrating Princess Charlotte's arrival.   When the company asked if I'd like to sample* a tin of their biscuits, I couldn't say no!  (Let me write an aside here for my American readers, we call cookies "biscuits" over here!)
My review:
The tin of biscuits arrived on a Saturday morning, just in time for elevenses. Perfect. So, I hurried into the kitchen to put the kettle on and unwrapped the parcel. Inside the tin, the biscuits were wrapped in regal purple paper, I felt like I was opening a gift.
Tea in hand, I took a moment to inspect the biscuit tin.  Soft yellow in colour, it features a beautifully drawn design of two stalks wearing crowns, surrounded by ribbons, flowers and a congratulations message for the royal couple.
I unpacked layer upon layer of baby themed biscuits while sipping at my drink. Then, I inspected all of the different iced designs and took a second to marvel at the skills one must possess to bake and decorate such creations! A few months ago, I attempted to make my brother a batch of Dr Who themed biscuits, but my icing looked terrible, so I gave them to him undecorated!
In the Biscuiteer's Royal Baby tin, designs included a babygro, little booties, rattles, a rocking horse, a teddy and a champagne bottle:
Eager to begin sampling, I shouted for my boyfriend to come and join me in the kitchen. He didn't even make it downstairs before I took my first bite. Oh, they tasted SO good. As I write this, I'm salivating and thinking about how I'd really love another tin on my desk right now.
**
Shop the Royal Baby Collection by clicking here.
**
I've spent a little time browsing the Biscuiteers website this morning and I'm thoroughly impressed, I have to admit. I'm particularly in love with their range of Chelsea Flower Show biscuits and cakes – how pretty are these? I think they'd make a lovely gift this summer:
Speaking of gifts, Father's Day
is coming up too…  I think this would make a fantastic pressie for any dad with a sweet tooth:
**
(Psst…  Get 15% off the Father's Day Collection with code:
BESTDAD15. Valid From: 1st June. Expires: 8th June).
**
Biscuiteers cater (quite literally) for a range of occasions and holidays.  In addition, they offer a bespoke service (say, for a wedding) and personalisation too.
£5 off your first order:
Biscuiteers have kindly sent us a £5 discount code to use on their site, the details are on this page: Save £5 off your first Biscuiteers tin
* Biscuiteers kindly sent me a tin of their Royal Baby biscuits to sample for free.  However, everything on this page is my own opinion.  The biscuits really were very tasty!