Duchess Kate's Zimmermann Roamer Day Dress was a firm favourite with fans.  The Duchess wore the piece during a trip to Australia in April 2014 and then again to Wimbledon later in the year.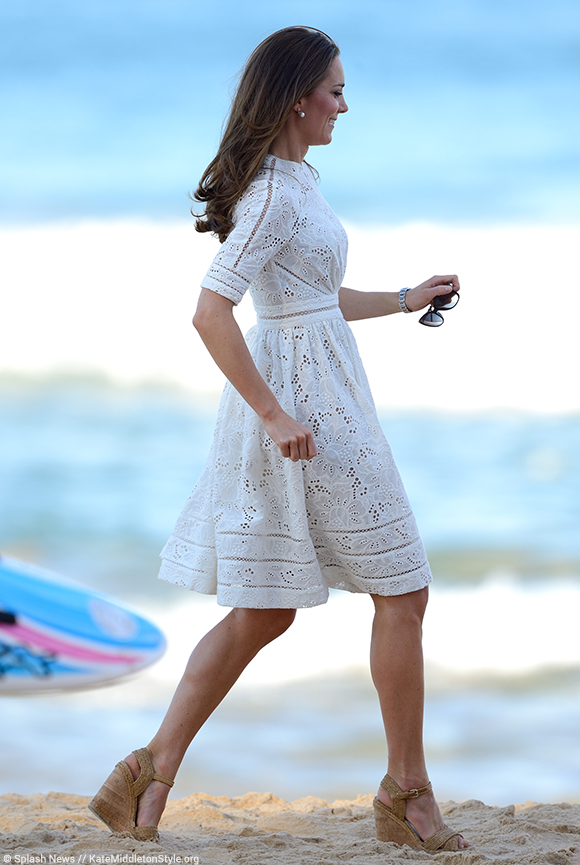 The dress was expensive ($500+).  Zimmermann is a BIG name in Australia and the dress was part of the designer's flagship collection.  Despite the cost, the dress was still hugely popular and it sold out.  The label isn't due to restock the piece, as it was part of their 2014 "Summer Swim" collection.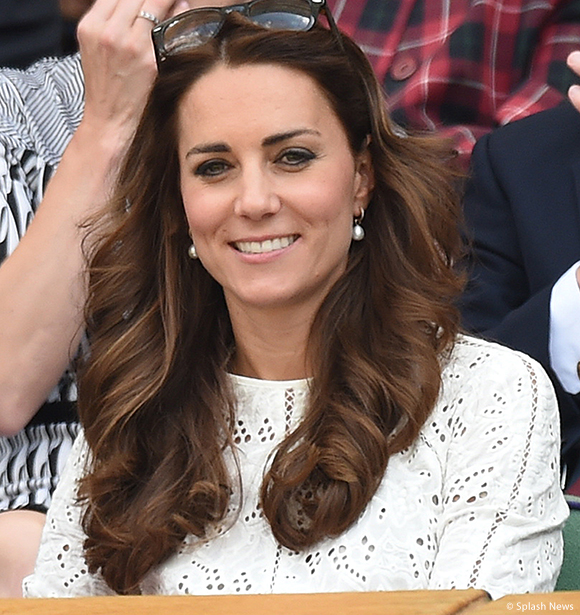 If you're looking for a more affordable repliKate, here's my pick:  this beautiful white lace dress from Dillards.  It's so similar to Kate's dress! UPDATE:  It's now sold out.  See below for more options.
The Dillards version was made by "Antonio Melani".  It's called the "Belinda Eyelet Sheath Dress".  The white eyelet dress is a very close match to the Zimmermann dress.  It even features the same stripes across the hem of the dress, waistband and sleeve cuffs!
Like Catherine's Zimmermann dress, the Antonio Melani Belinda "copy Kate" is made from white cotton eyelet fabric.  It features a round neckline, elbow-length sleeves and a back zipper closure.  Worth knowing:  it's dry clean only.
At $169, the "copy Kate" dress is very wallet-friendly.
Update:
This dress became hugely popular with Kate Middleton fans and sold out.  Here are a few other options from Antonio Melani to try if you're looking for something similar.